COMMENTARY: THE IMPORTANCE OF INSTRUMENTAL TRANS-COMMUNICATION (ITC) and Electronic Voice Phenomena (EVP) My view is that ITC, especially when the visual is combined with sound, is going to cause a revolution in our understanding about the afterlife. This is because in the future we will be able to see the image of a crossed over loved one speaking very briefly.

One of the leading researchers in this field today is Sonia Rinaldi who leads the biggest ITC-association in Brazil, with nearly 700 members. She recently announced new contacts received via computer, answering machine, telephone and video camera.

At the moment there are many dedicted experimenters around the world working with ITC and EVP - Tom and Lisa Butler, Dr. Craig Hogan and Keith J. Clarke in the United States, Dr. Hugh Fairman in the UK, Paolo Presi and Marcello Bacci and in Italy, Annabella Cardoso in Portugal, Geoffrey Green (Orion Silverstar) in Australia and so many others.

We owe a great deal to the persistence and dedication of these pioneers of ITC. When it happens - it will a most brilliant contribution and will eliminate all doubts.



DAN DRASIN'S UPDATED 2015 VERSION OF 'CALLING EARTH' This is perhaps the best video to date about EVP and ITC. The conscious survival of physical death makes no sense to the token skeptic (included at the beginning to meet the UK law of "objectivity"). In another decade or two we may well look back on this type of research as primitive, but it's a start.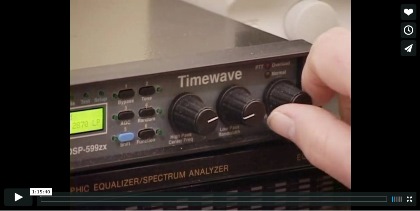 THE ITC JOURNAL
If you are a serious afterlife investigator, writer or film maker, or even if you are just curious to know more about the magic of ITC, check out this wonderful journal edited by Anabela Cardoso
.
Read contents of
Journal no. 51 - December 2015.




SUSAN VOLT'S NEAR-DEATH EXPERIENCE - MULTIPLE ENCOUNTERS WITH THE OTHER SIDE
DIRECT VOICE MEDIUMSHIP IS REAL

Many people have never heard of direct voice mediumship which researchers consider to have produced some of the best evidence for the afterlife. With a direct voice medium your loved one can talk to you for extended periods in his/her own voice which comes from mid air, some distance from the medium. It needs to take place in darkness because it depends on 'ectoplasm', a substance taken from the medium's body and which is very sensitive to light.
Listen to this conversation
between a husband who is alive and his wife who is 'dead'.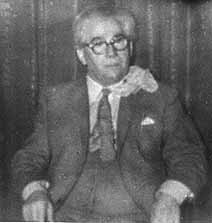 The Spirit team are able to create a voice box, modelled on the medium's voice box, outside the medium's body. In the rare photo on the left (taken when conditions allowed the use of dim red light) you can see the ectoplasmic voicebox on the left shoulder of medium Leslie Flint. Other photos of materialized voiceboxes can be seen online:
Jack Webber
and
Margery Crandon
.
MRS BETTY GREENE EXPLAINS THE ROLE OF ECTOPLASM IN DIRECT VOICE
Mrs Greene, along with Sidney Woods, "interviewed" the spirits communicating through Leslie Flint and recorded the sessions for 17 years.
Listen to more of the voices on
this wonderful new website.
KNOWING THERE IS AN AFTERLIFE ONLY OPENS THE DOOR
"Once you have acquired proof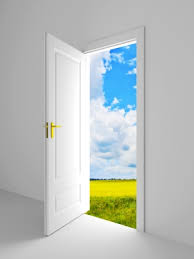 that life is continuous and death is only a doorway through which all must pass, do not rest on your laurels. Expand your search beyond seeking evidence and discover for yourself the eternal truth and wisdom that awaits you. Be not content with mere snippets of fact, but find also the joy of knowing your own unique purpose and place in the great scheme of life that is forever unfolding."
White Feather
OUT OF BODY EXPLORER JURGEN ZIEWE TALKS WITH ROBERTA GRIMES on Seek Reality.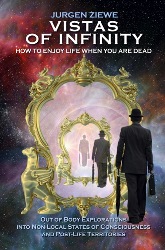 Jurgen Ziewe, claims that over the last forty years he has spent hundreds of hours in full waking consciousness exploring different dimensions during OBEs generated by his meditations. As an artist he has been able to paint details different areas which he describes in detail in his book
Vistas of Infinity
. His courage in undertaking these extraordinary voyages enriches us all!
Listen.

A VISUAL DEPICTION OF THE LOWER ASTRAL
According to Jurgen, a person's habitual consciousness determines his/her environment when he/she dies. He is designing Virtual Reality environments to give people a feeling of what the different astral dimensions are like. He is working his way through the dimensions from the lowest to the highest. Here is a trailer for a visit to one of the nightmarish lower realms.


THE HIGHER REALMS- A DESCRIPTION OF THE TEMPLE OF KNOWLEDGE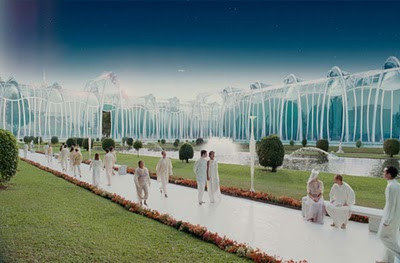 Dr. George Ritchie's experience during a NDE is typical of many:
"I began to perceive a whole new realm! Enormous buildings stood in a beautiful sunny park that reminded me somewhat of a well-planned university. As we entered one of the buildings and doorways, the air was so hushed that I was actually startled to see people in the passageway. I could not tell if they were men or women, old or young, for all were covered from head to foot in loose-flowing hooded cloaks which made me think vaguely of monks. But the atmosphere of the place was not at all as I imagined a monastery. It was more like some tremendous study center, humming with the excitement of great discovery."
Read more descriptions...


OCTOBER GROUND OF FAITH NOW ONLINE

The October edition of this online journal for open-minded Christians from
Rev. Michael Cocks
in New Zealand is now out.
From the Editor:
"How many times at funerals have we clergy read St Paul's words "there is a natural body, and there is a spiritual body" and something about "the last trump"? Do we have to wait for the Last Trump, or do we find we have a spiritual body when we die? Do we care enough about a basic part of Christianity to find out what is the truth? Glib quoting of Scripture is not faith. In the whole experience of humanity is there no answer to be found? We might then have some knowledge approaching the truth."
Read more
…
HEALING WITH RESONANT FREQUENCIES Anyone who has studied reports

of healing in the afterlife would be familiar with reports of healing being done with different frequencies and coloured lights. Understanding the physics of this also helps us understand importance of resonant frequencies in spirit communication. See also the work of Dr. Royal Raymond Rife.


INTERVIEW WITH PSYCHIC PLASTIC SURGEON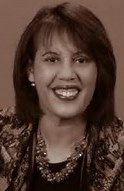 Join host Donna Smith-Moncrieffe and
Dr. Susan Kolb
, renowned author and expert plastic surgeon, on breast implants. Listen to this exciting discussion on how a plastic surgeon shares her personal spiritual experiences and transforms the path of traditional medicine. Learn about concepts such as vibrational frequency, energy healing, holistic practice, and state-of-the-art devices to help you achieve forgiveness to enhance healing.
Listen.

CHANGING THE MEDICAL APPROACH TO DEATH AND DYING
Hosted by
Dr. Karen Wyatt, a family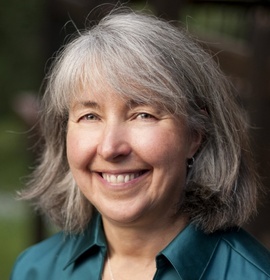 practice and hospice physician (pictured left), Death Expo 2015 is a
FREE
4-day Online Conference to run on November 19-22, 2015. The goal of the Expo is to share the strategies, wisdom, relationships, and expertise needed to accelerate change in the way we approach death and dying around the world in the 21st century.
Read more..

THE CASE OF RYAN AND MICHAEL GRIFFIN (BEYOND CHANCE) A young boy tells his mother how he tried to save his brother who died before he was born.




See Victor on Video
* Subscribe to Victor's Youtube Channel:
* What Happens When you Die
* Afterlife and Science
* Near Death Experiences- Evidence of the Afterlife?
* What You Must Know Before You Die
* David Thompson's Materialization
* Million Dollar Challenge
* The Afterlife on Trial
* A Lawyer on the Afterlife
* Suicide is not the answer
* Religion and the Afterlife
* Ghosts- Randi and closed minded skeptics when they die
* Zwinge Randi's Challenge Exposed ... Lawyer Explains
* Why Professor Richard Dawkins is Wrong
* God--the Evidence (Without Religion)
* Afterlife Without Religion
* Skeptics Demolished
* Afterlife Objections Demolished
* Ghosts- Randi and closed minded skeptics when they die
* Victor Zammit speaking at Speakers Corner
* Materialized Houdini speaks to Victor

FEEDBACK: (Three only). Received always with thanks!

1) I love receiving the reports and want to say thank you very much for all the work you do and have done on "both sides of the fence". I loved your book and read it regularly. It gives me great comfort. All the best! Adriana
2) The "Flying High In Spirit" preview chapter was an interesting read. He describes the afterlife realms he visited as solid and real and earth-like (even the higher realms), described people riding vehicles, bikes, or simply flying. Described snow-boarding in the afterlife. Kept his personality intact. Mentions that "eternal life is meant to be fun" which is excellent. Mentions "Seven Primary Levels" BUT with an infinite number of sub-realms and gradations within each of them (which jives with sources I've read). E. Neko.
3)U wel beste Victor. Love to Read your weekly posts.. Linda

INSPIRATIONAL MUSIC: Enya - How Can I keep from Singing? The song was originally a Christian hymn, the words of which were altered in Pete Seegar's version. It speaks to the challenge all of us face to stay grounded in the face of tragedy and injustice. Enya has a new album coming out in November.



Lyrics

My life goes on in endless song
Above earth´s lamentations,
I hear the real, though far-off hymn
That hails a new creation.
Through all the tumult and the strife
I hear its music ringing,
It sounds an echo in my soul.
How can I keep from singing?
While though the tempest loudly roars,
I hear the truth, it liveth.
And though the darkness 'round me close,
Songs in the night it giveth.
No storm can shake my inmost calm,
While to that rock I´m clinging.
Since love is lord of heaven and earth
How can I keep from singing?
When tyrants tremble in their fear
And hear their death knell ringing,
When friends rejoice both far and near
How can I keep from singing?
In prison cell and dungeon vile
Our thoughts to them are winging,
When friends by shame are undefiled
How can I keep from singing?
© Ryan, Nicky / Ryan, Roma / Ni Bhraonain, Eithne / Traditional,

Whilst we encourage and we publish many papers and reports by afterlife researchers, we are not in a position to guarantee the accuracy of all claims. We accept the imputed claim that the afterlife and paranormal research done by the researchers is done in good faith. ALL WORK IS COPYRIGHT BY THE CONDITIONS SET AT THE GENEVA CONFERENCE ON COPYRIGHT.