May 29th 2015


Last week's report and all previous reports
COMMENTARY: THE VALUE OF PERSONAL

EXPERIENCE - One of the most exciting things that happened in the last couple of decades is that more people are coming out in the open telling of their spiritual-paranormal experience. There is nothing more powerful than to experience the paranormal yourself. My own traditionally religious mother kept her experience a secret for over 35 years. Then, just before she crossed over, she told us that she had seen her own mother a few weeks after her mother had died. Her mother appeared to her one very early in the morning telling her that she was well and happy. Asked why she kept it a secret for so long she replied that she was afraid people would ridicule her. I came across many similar incidents in years gone by. But these days people are not afraid anymore to share their paranormal experiences - which means our society is evolving spiritually.

DOCTORS SHOCKED BY NDE EXPERIENCER WHO SAW EVERYTHING

INSTRUMENTAL TRANS-COMMUNICATION FATHER FRANCOIS BRUNE-
Born in 1931

Father Brune is a French priest who is an expert in
electronic voice phenomena
and
instrumental transcommunication
and all areas of afterlife evidence (Read Dr.
Anabela Cardoso's tribute
to him).He claims that he has in his possession thousands of accounts from deceased persons who have communicated with their loved ones through a variety of modern electronic devices. The 84 year-old priest who holds degrees in Latin, Greek and Philosophy, speaks 15 languages has written a
number of books on afterlife communication.
He writes:

"The dead speak and can be taped. I have no doubt about the survival of life after death. Therefore, the day I die shall be the loveliest one of my life". - Father Francois Brune.




ELECTRONIC VOICE PHENOMENA (EVP): MARCELLO BACCI'S VOICES


For more than 40 years Bacci has been receiving paranormal voices on a regular basis in his laboratory in Grosseto, Italy. Bacci uses an old valve radio tuned to white noise in the short wave band. For many years, he has been holding sessions on Friday nights with parents who have lost deceased sons or daughters who claim to be able to hear the voices of their deceased children. Many books have already been written about his work, and Bacci today continues his research using his old valve radio. Many researchers have visited Bacci's laboratory to test the phenomenon of the Bacci voices. Physicist Prof. Salvatore Mario Festa, worked with Bacci analysing the voices weekly for six years.

FATHER BRUNE AND MARCELLO BACCI TOGETHER- This video is in French. At the beginning there is footage of Marcello Bacci speaking into his old valve radio- and receiving a deep voiced reply from a spirit helper. The photos on the wall are of children who have communicated through the radio with their parents. Then Father Brune, who went to Italy to investigate Marcello Bacci, give a talk wbout his experiences. Edouard LEFEVRE has kindly provided a summary in English.


'PENETRATING STUBBORNESS':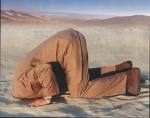 All my life I came across people who seem to be extremely reluctant to investigate new ideas- and some of these people are highly intelligent - which shows there is no link between intelligence and willingness to seek truth. It is a big mystery to those of us who are open-minded and willing to assess things based on objective evidence. Our frustration is that while we do have irrefutable evidence for the afterlife, stubborn skeptics like the doctor mentioned above (see Near Death Experience above) do not have the courage to investigate the greatest discovery in human history: the existence of the afterlife.

JOHN EDWARD DOES READING FOR DR. PHIL
Interesting Dr. Phil started out as a skeptic, but seems to be more and more open to the evidence.
PEOPLE WHO DO NOT KNOW THEY ARE DEAD. A good friend of mine is a really nice person, but he does not believe in the afterlife. What is going to happen to him when he dies?
Victor: It is possible that your friend, who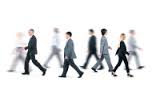 encumbered his mind believing there is no afterlife, will be one of the many people who at first do not realise they are dead. Highly credible information transmitted from the afterlife confirm that these people create a problem - not only for themselves but for the dedicated spirits who are needed to give urgent help to these just crossed over people ignorant of the afterlife to enable them to experience awakening. Many of these people could very well be decent, honest, good average people. So it will depend on how stubborn they are before the critical awakening is experienced. Some take longer - much longer before they see the light. In 2005 Gary Leon Hill wrote an excellent book about PEOPLE WHO DON'T KNOW THEY ARE DEAD

WHAT HAPPENS WHEN YOU DIE? SPIRITUALLY IGNORANT WHEN ON EARTH: What happens to those people who were ignorant of spiritual matters when they were on earth?



"This is very difficult - it is akin to what happens to adults who face life without having had any education of any kind. They start with complete unawareness. They are the misfits in your world and in ours. It means they have not learned the lessons that should equip them for our life. They are unready, unprepared. Some of them have to incarnate again in your world because we cannot do very much for a soul who has no awareness. It can take hundreds of years as you measure time to bring that awareness to them ... but until awareness comes there is darkness. Without awareness light cannot penetrate" (S.Birch)




WHEN 'PSYCHIC DETECTIVES' SHOW THEY ARE BRILLIANT:


Place: Berlin Police Maryland
Case: Murder of Louise Williams
Psychic: Deborah Heinecker

Case went virtually cold - initially skeptical, police did not follow the physical evidence related to by the gifted psychic. Police thought the missing person Louise Williams had ran away with some guy. But the gifted psychic said her son-in-law Billy killed her. The psychic provided the relevant physical evidence for the police to solve the crime.

Police Comments:

1) Detective Sergeant Bill Gordy:"I personally believe the psychic played a pivotal role in this case. I'd like to think we could have done it without her, however, that's not the case. Her predictions were the key which led the accused to confess".

2) Maryland Police Trooper Paul Frick (known for his strong skepticism about psychics BEFORE the case): "So if someone to-day asked me what I think of psychics, I have to say I have changed my views completely and I'd listen to a psychic."




JURGEN ZIEWE'S NEW WORK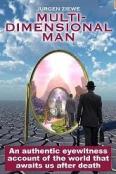 Out of body explorer, artist and "Multidimensional Man" Jurgen Ziewe has completed a new book based on 60 hours of conscious exploration of the higher planes. At the moment it is with the publisher and should be ready in September. In the mean time check out his description of life after death:

" the new after-death body being more vibrant, more energetic and more developed in its human shape than it can possibly be on earth or in the imagination. The human form, especially on the higher levels, attains a new degree of perfection. The new environments and surroundings too are more "solid" in a sense. Everything on the higher dimension is more vibrant, with more energy radiating from all creation. By comparison the physical reality appears like a pale reflection, life being clearly at a more advanced state of development than it is able to manifest on the physical level. The nature surrounding us is more profuse, more abundant and with a sense of "presence" which will allow us immediately to connect to it." Read more and see pictures...



REINCARNATION: Why does not the spirit world give us proof of reincarnation?


" What could be evidence of reincarnation that you could not explain by spirit control? You will only accept it when your consciousness is ready, when it becomes clear to you that is the Law. That is why there are many in my world who say it does not happen. They say it does not happen because they have not yet reached the stage of consciousness where they know it does happen. Can a mystic explain his mysticism to a man of business? Can an artist explain to those not endowed with his sensitiveness what his inspiration is? He cannot. They are on different mental planes." S. Birch.

DR. IAN STEVENSON GIVES A FASCINATING TALK ABOUT THE SCIENTIFIC EVIDENCE FOR REINCARNATION






WHY I REGULARLY QUOTE MONS. HUGH

BENSON: It is important for the reader to know that I have studied the works of Mons Hugh Benson in detail and find him to be very highly credible afterlife source. When on earth he was a Cambridge scholar. Originally an Anglican, he became a Catholic and he was appointed a Monsignor. On crossing over he realized what he preached about the afterlife when on earth was not correct - so he was given permission to transmit information directly from the afterlife which showed WHAT REALLY HAPPENS when we cross over - where he shows there is wealth of information we do not know about. His books are very highly spiritual and I would have no hesitation to recommend his books to the highest priests, theologians and ministers in all Christian religions and others.



'FACTS'

by Mons. Hugh Benson - perhaps the most revolutionary book transmitted directly from the afterlife. It has come as a shock to many priests and religionists. It will come as a shock to you if you have been conditioned in Christian theology and doctrines. In FACTS he tells us that many theological doctrines taught by the church, about heaven and hell, salvation by faith, about 'sin', about 'justice', 'mercy', about 'vicarious atonement' are ALL WRONG! You can read on this site the following afterlife classics:
FACTS,
HEAVEN & EARTH,
HERE & THE HERE AFTER,
LIFE IN THE WORLD UNSEEN,
MORE ABOUT LIFE IN THE WORLD UNSEEN

ANIMALS AND THE AFTERLIFE One of the many wonderful presenters at the ASCS Arizona Afterlife Conference is animal communicator Kim Sheriden whose talk is entitled: "Why We Know Our Pets Live on with Us in the Next Realm". Meet Kim.


See Victor on Video
* Subscribe to Victor's Youtube Channel:
* What Happens When you Die
* Afterlife and Science
* Near Death Experiences- Evidence of the Afterlife?
* What You Must Know Before You Die
* David Thompson's Materialization
* Million Dollar Challenge
* The Afterlife on Trial
* A Lawyer on the Afterlife
* Suicide is not the answer
* Religion and the Afterlife
* Ghosts- Randi and closed minded skeptics when they die
* Zwinge Randi's Challenge Exposed ... Lawyer Explains
* Why Professor Richard Dawkins is Wrong
* God--the Evidence (Without Religion)
* Afterlife Without Religion
* Skeptics Demolished
* Afterlife Objections Demolished
* Ghosts- Randi and closed minded skeptics when they die
* Victor Zammit speaking at Speakers Corner
* Materialized Houdini speaks to Victor

FEEDBACK: (Three only). Received always with thanks!
1) Thank you again for your weekly afterlife reports. I enjoy them immensely and certainly ponder "what it's all about". These help me to think more hopefully about our purpose in the universe. Reynolds. USA

2) I just wanted to say how much I enjoy the afterlife report that you send out. I can understand that there are people who doubt survival after we cross over but I cannot understand so called scientists who dismiss something without even investigating it first.
Surely if a scientist does not understand something it's his job to experiment and investigate without showing prejudice either for or against and see what solution the evidence says is correct. Neil
3) With very best wishes to you both. You have been doing a splendid job for so long now battling against the pig-headed scientists who refuse to accept the incontrovertible evidence for psychic phenomena and the afterlife. Dr. Howard Jones.

INSPIRATIONAL MUSIC: WE REMEMBER THE GREAT MUSIC: Here is something very special and different - a world classic which was composed by A.C.Benson last century - the brother of that highly spiritual and brilliant Mons. Hugh Benson who I regularly quote in the Afterlife Report. Enjoy this magnificent music which was played live to many thousands of people and to millions on television - as it has huge emotional appeal.


Whilst we encourage and we publish many papers and reports by afterlife researchers, we are not in a position to guarantee the accuracy of all claims. We accept the imputed claim that the afterlife and paranormal research done by the researchers is done in good faith. ALL WORK IS COPYRIGHT BY THE CONDITIONS SET AT THE GENEVA CONFERENCE ON COPYRIGHT.