COMMENTARY: GREAT NEWS - ITC: ADVANCED INSTRUMENTAL TRANS- COMMUNICATION:
For the last 25 years information has been coming from around the world - Europe, North and South America America regarding ITC. This I believe (along with materialization in red light) in the near

future will revolutionize the acceptance of the afterlife. At present it shows it has the potential to:
1
. Connect with those who crossed over,
2
. To actually view them on a television screen,
3
. Converse with them even for a very short time. It appears that the energy comes in bursts but there will be enough time to make a connection where loved ones and other immediately recognizable celebrities and others would be identified.
4
. Attain voice correlations beyond .8 to be able to scientifically confirm that those who come on screen are who they claim to be.
Inevitably this is going to happen - it is a matter of time, because some paranormal investigators have already attained excellent visuals with crossed over loved ones.
Read more about ITC

EPISCOPAL BISHOP JOHN SPONG TALKS ABOUT THE NEED TO QUESTION OUR BELIEFS


THE 'SKUNK' AT THE ATHEISTS CONVENTION - great read!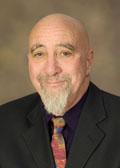 Professor Stuart Hameroff is an anesthesiologist and professor at the University of Arizona known for his studies of consciousness. Here he reports how he was received at an atheists convention when he gave a paper outlining his beliefs:

" For me, spirituality implies:
* Interconnectedness among living beings and the universe
* A ubiquitous reservoir of cosmic intelligence/Platonic values in touch with our conscious choices and perceptions
* Existence of consciousness after death
Can these issues be accounted for scientifically? I believe they possibly can."

" Atheism does not hold the scientific high ground."

At the end of his presentation "a few people clapped loudly, but most sat in steely silence. The moderator and conference organizer, Roger Bingham, said I had enraged nearly everyone in the room. Indeed, I had raised a stink, and felt (happily) like the skunk at an atheist convention." Read full report of his paper.




THE POWER OF THE PLACEBO EFFECT - Anyone who doubts the power of the mind to influence the body needs to check out the experiments on the placebo effect.


WORLD'S GREATEST SKEPTIC ACCEPTS THE EVIDENCE FOR THE AFTERLIFE

- he makes our present skeptics look like kids in kindergarten. He was a terror to psychics and mediums. He aggressively attacked and unfairly discredited the founder of Theosophy, Madame Blavatsky. His reputation was that he would devastate any medium or psychic was virtually global. He was a terror to the paranormalists ...

until he came across the greatest American medium ever -Leonora Piper - pictured right. His name was Dr Richard Hodgson.
Read very carefully what he wrote to the American Society for

Psychical Research,
"I entered the house profoundly materialistic, not believing in the continuance of life after death, and today I simply say, I believe. The proof has been given to me in such a way and with such repetition as to remove from me the possibility of doubt."
Michael Tymn's wonderful paper "The Return of Richard Hodgson" shows how after his sudden death he too communicated through Mrs Piper.
Download pdf.


Those closed minded skeptics should study Dr Richard Hodgson work in the paranormal - and guaranteed they too will accept the afterlife evidence!

NEAR-DEATH EXPERIENCE: LESSONS FROM THE LIFE REVIEW
David Bennett explains the lessons he learned from his life-review.
MURDER SOLVED THROUGH DREAMS?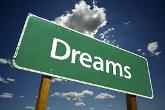 There have been many cases of people claiming to receive psychic information through dreams. Ernest Dyer shot his business partner, Eric Tombe, in the back of his head and buried the body. He covered it with a large stone slab. Police had no clues and the case went cold. However the mother of the victim reportedly received information from her son in a dream and told the police where to find the buried body of her son. The police at first were reluctant- however they dug up the area mentioned by the victim's mother and found the decomposed corpse. The killer, Ernest Dyer, shot himself before he could be arrested.
Read more..
.



AFTER DEATH CONTACT- DR MARK PITSTICK
(Read more on
Mark's website
)
QUESTION
Victor, I lost a young child some years ago - will I be able to recognize after I cross over, my own child - and will he be able to recognize me? Therese S., U.K.
Victor:
Yes, Therese, you will be able to recognize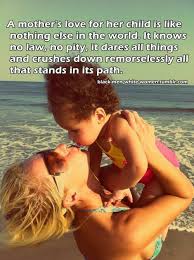 your child - no problem about that at all. Time is unimportant in the afterlife dimension. Where there is heart to heart connection, the child will be visiting you regularly. On crossing over the child - even if the child has grown up to an adult- will be there waiting for you. Remember, that during sleep at night, you go out of your body to meet up with your loved ones - and certainly, you would be meeting up with your child. You do not remember these visits because they are registered in the mind, not in the physical brain.


UNFAIRNESS- THE ROOTS OF VIOLENCE
This classic experiment shows us that animals share with us a sense of justice and the need for fairness.
STOP ANIMAL CRUELTY
: Throughout the Western world governments are trying to pass so-called "
AG-Gag legislation
". These are laws to prohibit the making of undercover videos, photographs and sound recordings to expose animal cruelty. Some laws even make it a jailable offence to distribute these videos, which are often the only way that animal protection authorities can get evidence to intervene to protect animals.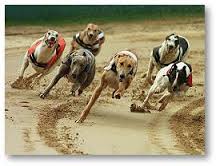 In Australia a Western Australian senator is attempting to introduce such legislation. It is controversial because a recent exposure if "live baiting" in the greyhound industry by the Four Corners television program would not have been possible without the aid of hidden cameras, trespass, anonymous sources and undercover investigators infiltrating the industry.
THE ESSENCE OF LIFE: " The whole object and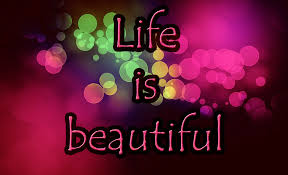 essence of earthly life is to enable the spirit to have the kind of exercise, education and experience that fit it to begin its life in our world. If the spirit does not have the experience to equip it for the afterlife- our world, then it is like a child who has gone to school, has not learnt the lessons and is not ready for the adult life that follows." (S. Birch, directly from the afterlife)

RELIGION: HIGHLY CREDIBLE CONFIRMATION ABOUT JESUS:
Silver Birch has proven to be a highly credible source about the afterlife. He confirms that he met Jesus a number of times. Here is what Silver Birch says about Jesus - he calls the 'Nazarene' - the place where Jesus was born:

"I have seen the Nazarene (Jesus) many times. He does not sit on the right hand of the Father, and the Father is not on a golden throne. The Nazarene is a great and evolved spirit. He is not so far away, magnified and deified beyond the reach of your world. He is close at hand, directing the truth that you call Spiritualism but which to us is merely the operation of the natural laws ... It is he who directs these efforts, who strives to inspire all those who minister to your world so that they shall continue to heal the afflicted, to comfort the mourner, to give light to those who are ignorant, to reach those who do not know where to turn, to provide a shelter for the many wanderers, to give courage to those who are tired in mind and body ...

CAPITAL PUNISHMENT AND THE AFTERLIFE:
The case of two Australian drug traffickers about to be executed in Indonesia in the next few days has again raised the debate about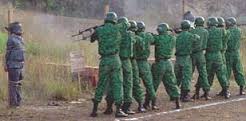 capital punishment on a global level. Has humanity advanced sufficiently to see it can never be justified? The United Nations opposes it and
160 countries
have either abolished the death penalty or no longer apply the punishment.In this case the two have totally reformed and have been doing wonderful spiritual work in helping other prisoners in a Bali jail. One had even become a Christian minister. Information from the other side from highly credible spiritual sources tells us that it is not right for the state to kill people - you can leave them in jail all their life, but not execute them for political reasons.


BOOK ON POLTERGEIST CASES IN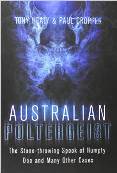 AUSTRALIA
A
poltergeist
that maliciously terrorised a home for four months by hurling stones and knives at the people who lived there has been described
in a new book about Australian poltergeists.
Tony Healy and Paul Cropper spent several days at the Humpty Doo home in the Northern Territory when the poltergeist was in full swing back in 1998.
Read more...


THE INTERNATIONAL PSYCHICS ASSOCIATION MAGAZINE NOW ON SALE.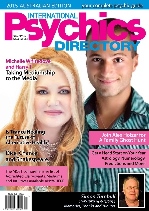 Read more..



EXPERIENCE MEDIUMSHIP AT ITS BEST
An opportunity to ask a materialized afterlife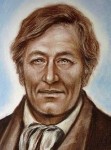 intelligence - 'William' (pic. left) a question

or be reunited with a materialized loved one. 'William' is the main guide for materialization medium David Thompson's (pic. right).
Materializations with Scott Milligan, trance mediumship with Eileen Davies, Table Tilting, Planchette and Crystal Ball etc. There will be opportunities for to experience Trance Healing with Scott or David, Private Readings or Spiritual Assessments with Eileen Davies and Christine Morgan.

There are still a few places left in a wonderful 4 day retreat over Easter in the South of England at the Banyan Retreat Centre.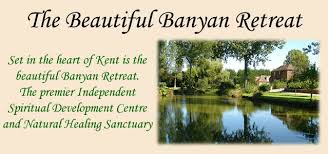 Read more...

FEEDBACK: 3 only

1) Thank you for all the wonderful information you share. Maria Retz

2) This is the most varied Report ever Victor. Always look forward to Friday ! Thank you so much ! Kaat

3) Bless you Victor and Wendy, just what I needed today. Ann.