June 5th 2015


Last week's report and all previous reports

COMMENTARY: You do not have to be a genius- or a lawyer

a scientist to accept that on earth and throughout the universe intelligent 'laws' determine what we see. Here on earth these 'laws' exist in animal life, bird life, insect life, vegetable life, floral life marine life, human life and spiritual life. In the vastness of the universe - and our own solar system - perfect laws govern everything including gravity and the immense planetary speeds.

One can observe that all laws describe actions which are intelligently designed and inevitably are the effect from the first cause - of the 'Great Power'. Closed minded materialists try to tell us, without evidence, that all laws describe processes which are a result of chance- that the "universe created itself". As one scientific observer noted "they use their authority as scientists to make their philosophical speculations sound more authoritative than they really are."

Fortunately not all scientists are taken in by these philosophical speculations and accept that all laws come from the first cause - what we call the 'Great Power' and what some call the 'Great Spirit'.




SCIENCE CANNOT EXPLAIN 96% OF OUR UNIVERSE! This week, on June 3rd, the Large Hadron Collider began a second 3 year research run after being shut down for upgrades for 2 years (see video). Physicists around the world are hoping that it will help them understand 'dark matter' and 'dark energy' which, according to some estimates, make up 96% of the universe (see The 4% Universe). As well they are hoping that it will help them to understand whether there are multiple universes as many have speculated. Theoretical physicist Dr. Michio Kaku helps us realise that as yet science is far from having all the answers.






NEAR DEATH EXPERIENCE- CARDIOLOGIST DR. PIM VAN LOMMEL talks about about his research into the near-death experience and the non-proven assumption that consciousness is a product of the brain.



TOM HARRISON COMMUNICATES FROM THE AFTERLIFE Many of our longtime readers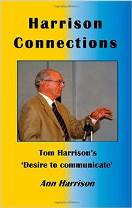 will know of the work of Tom Harrison. For forty-three years, Tom enthralled many people with his accounts of the physical mediumship of his mother, Minnie Harrison (see video below). He was totally dedicated to helping people understand that we continue living after death and that we can communicate with the departed. Now his wife Ann has written a much awaited book detailing his many communications following his transition to the spirit world four years ago.
Read more..


VISITORS FROM THE OTHER SIDE
For those who are new to afterlife evidence the idea of people regularly materializing in a home circle is
"mind boggling". However as people who have experienced it personally, on many occasions, Wendy and I can assure you that it happens and has been witnessed by ourselves and people of the highest credibility.


AFTER DEATH CONTACTS


A huge number of people have seen or heard a person or an animal after they have died. These after death contacts have been studied scientifically since 1882 when a study was begun in England. Altogether 32,000 cases were recorded, 17,000 in English. Further studies were carried out by the American Society for Psychical Research and by the French researcher Camille Flammarion who compiled thousands of cases in his books The Unknown (1900) and Death and Its Mystery (1925). All the researchers found that a high proportion of people in every country experienced after death contacts. Read more...


FASCINATING REINCARNATION RESEARCH

Dr. Erlendur Haraldsson, professor emeritus at the University of Iceland in Reykjavik, has examined cases of children who seem to remember their past lives. In
a 1999 paper
published in the Journal of the Society for Psychical Research, Haraldsson and Godwin Samarartne record details of three children in Shi Lanka who remembered a previous life as a Buddhist monk. One of the children, Duminda Bandara Ratnayake, displayed no interest in playing with other children, only in becoming a monk. He recited Buddhist stanzas in the ancient language of Sinhalese Buddhism, only used and learned by monks. In addition he remembered several specific and unusual facts about his previous life.
Read more...


CHALLENGE CONTINUES: ARE THERE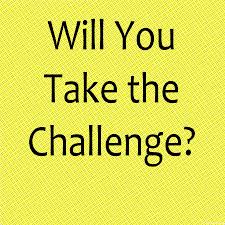 ANY SKEPTICS WITH ENOUGH COURAGE AND INTELLIGENCE TO TAKE ON THE $1M CHALLENGE?
Are there any fearless closed minded skeptics - who are professionally informed about scientific method and the admissibility of evidence - with enough courage, strength of character and determination to be publicly cross-examined by Victor for all the people of the world to see who is telling the truth? If you are a closed minded materialist skeptic scientist who can disprove the afterlife evidence you will get a cool million dollars. Got the courage? Got the intelligence to put up or shut up? Got the initiative? Email victorzammit at gmail dot com



WHAT HAPPENS WHEN YOU DIE?
"The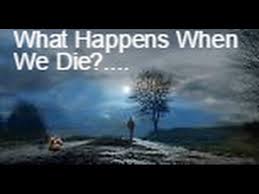 churches have painted a picture of people passing through the gates of death and immediately being transformed into radiant beings filled with indescribable happiness, having left behind them all the worries and cares and anxieties - but that is not so. It is far from the true picture. People who die are - in the early stages - just the same as those who live. They have shed a physical body that is all but they will still have a solid etheric spirit body. They have not changed their individuality; their character is not altered. Their habits and traits and idiosyncrasies and characteristics remain just as they were; the selfish still selfish, the greedy still greedy, the ignorant still ignorant, the deluded still deluded, until the process of spiritual awakening takes place ..." (S. B)

EVIDENTIAL MEDIUM GORDON SMITH TALKS ABOUT THE PROCESS OF MEDIUMSHIP


QUESTION: Victor, seriously - as an attorney, have you found loopholes to get a better deal on crossing over?

Victor: That has become a favorite question. As a matter of fact, yes I have found loopholes to get a better deal on crossing over! My 26 years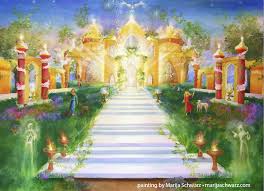 of research showed me that what really counts on crossing over is not how often you went to Church, or the Synagogue or to the Temple- and not how many religious beliefs or how much 'faith' you had (this one could be very highly controversial). But what I can say with absolute certainty is that what you DO on earth for others with love will determine what happens to you on crossing over. 'Spiritual service' is the key to raising your consciousness and getting a good place in the afterlife. Unselfish work raises the vibrations of your spirit body. On crossing over the person who has a record of consistent unselfish work will have very high spirit-body vibrations and will automatically be drawn to a level of higher vibrations.

QUESTION: REALMS OF THE AFTERLIFE: Why is it that different spirits are giving different answers? That is a real puzzle to me because I would have thought that what comes from the afterlife should be the same every time. Jakkin, Japan.
Victor: Actually, that's fairly easy to explain. You get different answers because those giving the answers are not in the same stage of spiritual development,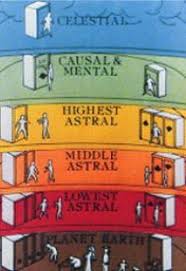 which usually means they are not from the same vibrational realm. You will always be closer to the truth when you receive information from the higher realms. The principle is the same as on earth: you will get a better answer about, say mathematics from a mathematics professor than from someone with only two years of mathematics. The afterlife dimension has realms vibrating from the lowest to the highest. This means that information from the fifth level would be more accurate than if you received information from the third level, the middle astral level in the picture, which is where most of us go on crossing over.

QUESTION: WHICH IS THE TRUE CHRISTIANITY? Victor, I come across many types of

Christians from different denominations. Surely, they cannot all be right. I was brought up as a Christian, but tell me, is there a way for me to know which is the 'authentic' Christian religion - the one that strictly follows what Jesus said without embellishments?
Victor:
This issue has always been highly controversial. But the first thing to understand is to separate what Jesus ACTUALLY taught as distinct from what various Christian religions added on. The Gospel according to Matthew reports that Jesus was asked:
"What good thing shall I do to have eternal life (in level of the LIght)?
Jesus replied as follows:
1. 'Though shalt not do murder,'
2. 'Though shalt not commit adultery',
3. 'Though shalt not steal',
4.'Though shalt not bear false witness',
5. 'Honor thy mother and father' ,
6. 'Though shalt love thy neighbor as thyself'.
There are at least FORTY MAJOR CHRISTIAN denominations around the world with different interpretations of what Jesus said. But the above is what Jesus stated directly, without embellishments. What Jesus actually said about how to gain entrance into the realm of the Light is consistent with the afterlife researchers findings: no beliefs, no rituals - just love all and unselfish service.
NEWS: KARDEC'S SPIRITIST MAGAZINE


Thanks to Yvonne Limoges of the Florida Spiritist Society for the following information which will be of interest to all who follow the teachings of Allan Kardec, who taught that the man named Jesus of Nazareth had the most morally superior spirit to have incarnated on this earth.

The Spiritist Review was written and published by Allan Kardec from January 1858 to April 1869. In total there are 136 monthly issues, bundled in volumes of 12 issues per year, yielding 12 volumes. While complementing his two main books of the Spiritist Doctrine, The Spirits' Book and The Mediums' Book, and showing their most important applications, the Review is indispensable to all those willing to have an in-depth understanding of Kardec's thoughts.

Originally published in French, the 12 issues for the year 1858 have for the first time been translated into English and are available for purchase.



IMPORTANT MESSAGE DIRECTLY FROM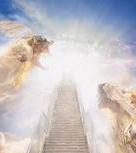 THE AFTERLIFE, "We do not seek to terrify you with threats of punishment. We do not seek to make you craven cowards, living your lives because of fear. We strive to make you realize the latent divinity that is yours, that you may express more of the 'Great Power', that you may rise to greater heights and fill your mind with greater truth and wisdom ... We never say to you "... do not use your reason: faith only." We say "use that which the Great Power has given you. Test us. Examine us. If aught that we say is debasing, cruel or immoral, then reject us .... If we seek always to teach you to live nobler lives, lives of greater self-sacrifice and of idealism, then surely that demonstrates that the hall-mark of the Great Power is stamped upon our teaching." (S.B.)


PSYCHIC MEDIUMS DO HELP POLICE


Place: Lompoc Police (near Santa Barbara U.S.).
Case: 'Call It Intuition'. Murder of 'Owen E'
Psychic: Dixie Yeterian
Evidence Produced: Dixie Yeterian stated that, " … the body would be found some 15 miles away from the murdered home; there are farms in the are; a steep hill; cattle; gravel road." She saw " …a rifle being taken away from the wall". She heard a gunshot; felt pressure on left side of the brain. He "… was buried in a shallow grave." She gave them more information but the final piece of critical information the psychic told the police was that the murdered own son killed his father. Police picked up the son and after telling him what the psychic told them, he confessed. He was convicted of murder. Detective Ramos stated that the psychic accurately described what happened to the murdered father – as told to them by the son.

Police comments:

Detective Mel Ramos (Ret.) of Lompoc Police Department:"The information Dixie gave us was like a giant key...we solved it through her. We would never have found the body if it wasn't for her."

Source: Court TV Psychic Detectives
And Strange But True Documentary.
Watch video




'PEOPLE WHO DO NOT KNOW THEY ARE DEAD' -from last week's report: We had a great deal of interest in last week's item about this topic. Here is an interesting response from George Moss:

"Yes, this seems to be a common happening. It's my understanding that the vast majority of instances get sorted by those wonderful helpers in spirit. In some cases however, it is reasoned that they are best dealt with by a seance group. So they are placed with a medium and we are able to have a chat ... known as a 'rescue'. It usually becomes clear that they think they are still living physically but something is not quite right. But they now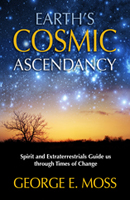 have the opportunity to discuss the reality of existence with living people so that they can learn about their predicament. The Kingsclere Group has successfully dealt with hundreds of such cases over the years, all recorded. And detailed examples are given in a chapter of our latest book:( 'Earth's Cosmic Ascendancy'). For more see our website www.salumetandfriends.org. This is nothing new to you of course Victor & Wendy, but it endorses all the good work done. Best wishes to you both ... George Moss (author of Earth's Cosmic Ascendancy."
TERRI DANIELS' AFTERLIFE AWARENESS CONFERENCE
takes place in Norfolk, Virginia this weekend June 4th-7th 2015. If you cannot attend in person you can join in online or purchase videos of all the sessions. Cost $97. Where sacred ceremonies, out-of-body journeys and inter-dimensional encounters are an everyday affair.
Read more...


ARIZONA AFTERLIFE CONFERENCE
One of

the speakers at the September 2015 Conference
Life in the Afterlife
is Carla Wills Brandon, author of
Heavenly Hugs: Comfort, Support, and Hope From the Afterlife
. She will share evidence of what happens just prior to a person's passing, including appearance of deceased family and friends and glimpses of an afterlife.
Read Carla's blog
.
MENTAL MEDIUMSHIP IN SYDNEY AUSTRALIA

Christine Morgan, CSNU, a tutor at the Arthur Findlay College and wonderful teacher of mediumship will be conducting a progressive series of workshops for the development of Spiritual Mediumship: Saturday 6th June – 6th July – 9th August – 6th September – 4th October.
Read more...
PHYSICAL MEDIUMSHIP AND HEALING IN SYDNEY
Wallacia Development Centre was created

to bring national and international mediums to demonstrate their mediumship in Australia. In June and July
Gary Mannion
will be offering healing and demonstrating psychic surgery, seances, trance demos, table tipping and workshops.
Read more...
VICTOR AND WENDY NEED HELP!
Is there

someone who would like to make a spiritual contribution by reading and recording our book to go on the internet? We need someone with a trained voice - ideally a retired actor or media announcer. Kindly send details victorzammit2@gmail.com
See Victor on Video
* Subscribe to Victor's Youtube Channel:
* What Happens When you Die
* Afterlife and Science
* Near Death Experiences- Evidence of the Afterlife?
* What You Must Know Before You Die
* David Thompson's Materialization
* Million Dollar Challenge
* The Afterlife on Trial
* A Lawyer on the Afterlife
* Suicide is not the answer
* Religion and the Afterlife
* Ghosts- Randi and closed minded skeptics when they die
* Zwinge Randi's Challenge Exposed ... Lawyer Explains
* Why Professor Richard Dawkins is Wrong
* God--the Evidence (Without Religion)
* Afterlife Without Religion
* Skeptics Demolished
* Afterlife Objections Demolished
* Ghosts- Randi and closed minded skeptics when they die
* Victor Zammit speaking at Speakers Corner
* Materialized Houdini speaks to Victor

FEEDBACK: (Three only).
Received always with thanks!
1) Many thanks, as always. So true about power of personal experience. Also, I wholeheartedly agree with your quote from Silver Birch and reincarnation. Thanks for taking the time to produce such weekly delights. Rob.
2) Thanks Wendy and Victor Zammit for another fantastic Friday Afterlife Report. I really enjoyed the article on the MultiDimensional Man. Mick - The
Afterlife Explorers' Conference.
3) It was definitely surprising to see the sheer volume of evidence [on your website]. Thinking "ESP is complete bullshit" had been as obvious at the time before as "the sun doesn't revolve around earth". What I'm more surprised of is how all this evidence isn't known by scientists. Plenty of scientific concepts like M-Theory have 0 evidence, yet are accepted at least partially because they seem consistent with facts. Meanwhile, something like psi can be verified very easily in personal experience if you make an effort. Michael.
INSPIRATIONAL MUSIC: Enya's greatest song - with lyrics 'MAY IT BE' - listen to this magnificent, most beautiful, evocative, deeply 'spiritual' voice. Enya's voice so pure - with so much deep emotion. Wonderful Enya - a true contribution to the world!

Whilst we encourage and we publish many papers and reports by afterlife researchers, we are not in a position to guarantee the accuracy of all claims. We accept the imputed claim that the afterlife and paranormal research done by the researchers is done in good faith. ALL WORK IS COPYRIGHT BY THE CONDITIONS SET AT THE GENEVA CONFERENCE ON COPYRIGHT.