DR. GARY SCHWARTZ EXPLAINS POST-MATERIALIST SCIENCE
CONSCIOUSNESS NOT DEPENDENT ON THE BRAIN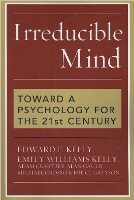 " For those still stuck in the trap of scientific skepticism, I recommend the book
Irreducible Mind: Toward a Psychology for the 21st Century
, published in 2007. The evidence for out-of-body consciousness is well presented in this rigorous scientific analysis. Irreducible Mind is a landmark opus from a highly reputable group, the Division of Perceptual Studies, based at the University of Virginia." Eben Alexander.
Read more...



DR. EBEN ALEXANDER ON NDEs A CHANGED VIEW OF REALITY


EXPERIMENTS IN TELEPATHY: Does your dog, cat or parrot know when you are coming home?
Rupert Sheldrake has done extensive work investigating
telepathy in people
and in animals. He is starting a new phase of research on this phenomenon with dogs, cats and parrots and is looking for people in the UK whose pets know when they are coming home (
read more
). This video shows some of his fascinating research with a telepathic parrot named N'kisi which ( as expected ) drew massive
hostility from skeptics
.
SIGNS FROM SPIRIT: How Our Loved Ones In Spirit Tell Us They're Around.
Bob Olson of Afterlife TV interviews Dave Kane, author of
41 Signs Of Hope




MARK MACY'S TWO HIGHLY RECOMMENDED BLOGS In the 1980s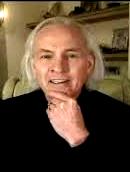 Mark Macy was a writer and researcher into modern social, political, economic, and scientific systems - see his book Solutions for a Troubled World. Then in 1988 a near-fatal cancer caused him to investigate the afterlife and he became a leader in the emerging field of Instrumental Transcommunication. After years of writing and presenting he is now withdrawing from the public eye and sharing the best information from his 35 years of research on two brilliant blogs:

Macy Afterlife which contains all things spiritual, including vivid descriptions of paradise communities gathered through ITC communications,

Noble Savage World which provides a "big picture" update of economics, politics and science and global news through a spiritual filter.




RUDOLF VALENTINO - THERE IS NO SUCH THING AS DEATH Rudolph Valentino, a huge star of silent films in the 1920s, was a frequent visitor to the Leslie Flint seances. When Flint was only just beginning to get interested in mediumship he received a letter from an unknown woman in Germany telling him that Rudolf Valentino had come through to her circle. He had asked her to write to Leslie Flint to tell him that he must sit for direct voice mediumship. (Voices in the Dark p.33). Main message starts from 6min.30sec.

ONE OF THE GREATEST MEDIUMS OF ALL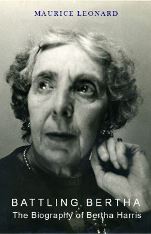 TIME, BERTHA HARRIS. It is on record that Bertha Harris was Sir Winston Churchill's special advisor/counselor during the Second World War. On one occasion someone called Thompson had a sitting with Bertha Harris. She did not know him or what he did for a living but she gave him a strong warning - not to go on the airship R101. She told him it would crash and many would lose their lives. Bertha Harris was so concerned about this she discussed it with Sir Arthur Conan Doyle at the time. But Thompson ignored the warning and went on the airship. He was one of the forty-six people killed. (see Battling Bertha - The Biography of Bertha Harris).

HEALING There are very good reasons why some patients are

cured, others are partly cured and others are not quite cured. We have met those who were completely cured - and others where the illness or problem disappeared but returned after a couple of weeks. Why? In this interview Abraham, the healing guide speaking through medium Gary Mannion, explains.


Listen to more fascinating interviews by Donna Moncrieffe on Frontiers of a New Science.

EVIDENCE: Who is likely to provide evidence for the afterlife, a medium or a psychic?
Victor: A psychic is someone who is able to gain information through telepathy or clairvoyance. A medium, or psychic-medium, is someone who can do this but can also go further and contact the spirit world. I know that in some countries people use the

terms interchangeably. An example of this is the television program 'Psychic Detectives'. Phillip Jordan (left) is a gifted psychic but he is also a very gifted medium as are many of the 'psychics' featured in the program. Read more about psychic detectives.




QUESTION: I've just awakened to the fact that one day I have to die.

Quite seriously how can I get a wonderful crossing over and a really good place in the afterlife - and I am very serious about this. James P.

Victor: Yes, this is a very frequently asked question.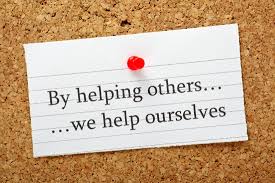 Of course what you want to know is how to maximize your time on earth to obtain the maximum benefits on crossing over.
1. You have to understand the purpose of life on earth - primarily for spiritual growth. Learn that every unselfish good deed raises the vibrations of your spirit body.
2. You have to be open minded, fair and reasonable, honest and willing to unselfishly help others.
3. Read good quality afterlife material regularly - the Friday Afterlife Report is a good start.
4. Reach a spiritual level where you can forgive those who are negative towards you.
5. Meditate and learn how to be less anxious, to be more calm while you live on planet earth.




ARTHUR FINDLAY : BRITAIN'S GREAT WRITER ON THE PARANORMAL AND CHURCH HISTORY A message of hope and encouragement from his book The Rock of Truth:

"In the past, life after death was a question of faith, not a question of knowledge, and, in this slough of ignorance, atheism and agnosticism flourished. When knowledge is lacking, faith sustains, but to know is better than to hope and trust. To Spiritualists death is not a wall but a door; it is not the end of existence but the beginning of life in a new environment; it is not the closing of wings forever, but the opening of pinions to fly."

'FITTING IN' AFTER A SPIRITUAL AWAKENING
Many of the things experienced by Dr. Joe B. Geraci following his NDE are also reported by people on the path of spiritual growth.

MANKIND'S HIDDEN HISTORY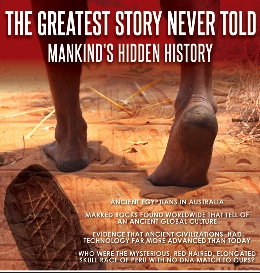 Do you doubt the explanations given by mainstream archaeology? Interested in evidence that ancient civilisations had technology far more advanced than today and other gems of hidden archaeology?
A one-day intensive slide and talk presentation on the keys to mankind's origins.
Sydney Town Hall 16th August 9.30 to 5.30
Melbourne Town Hall 22nd August 9.30 to 5.30
Read more...

TAKE YOUR MEDIUMSHIP TO THE HIGHEST LEVEL WITH CHRISTINE MORGAN CSNU

" Allow the rhythm of your mediumship to deepen and flow by igniting your soul. Strengthen & enhance, discover more."
Sydney: all day event 1st August
Melbourne: 14-16th August
Brisbane: 21st-23rd August
Perth: 28-30th August
Wales: 23-27th November
More details.



See Victor on Video
*
Subscribe to Victor's Youtube Channel
:

* What Happens When you Die
*
Afterlife and Science

*
Near Death Experiences- Evidence of the Afterlife?
*
What You Must Know Before You Die
* David Thompson's Materialization
* Million Dollar Challenge
*
The Afterlife on Trial

* A Lawyer on the Afterlife

* Suicide is not the answer
* Religion and the Afterlife
* Ghosts- Randi and closed minded skeptics when they die

* Zwinge Randi's Challenge Exposed ... Lawyer Explains
* Why Professor Richard Dawkins is Wrong

*
God--the Evidence (Without Religion)
* Afterlife Without Religion
* Skeptics Demolished

*
Afterlife Objections Demolished
* Ghosts- Randi and closed minded skeptics when they die

*
Victor Zammit speaking at Speakers Corner
* Materialized Houdini speaks to Victor

FEEDBACK: (Three only published).
Received always with thanks!
1)
I'm listening to the prebirth experience video now and it is fascinating. I have never heard anything like this. Cristina
2)
By just reading the summary of Alex Tsakiris ´book - Why Science is Wrong About Almost Everything" brought out on last 17th July "Friday Afterlife Report" , I feel it is really an enlightening reading about the mind mysteries. In Amit Goswami's book: "
The Self-Aware Universe
" I can see very similar matter. Itamar.
3)
I am a (now retired) medical research scientist by background and having compared my field with research on the paranormal, I can truly say that, if my research had been subjected to the same scrutiny and (often destructive) criticism that paranormal research is subjected to, it is unlikely that I would have been able to get a single scientific paper published! Paul.





INSPIRATIONAL MUSIC:
THE BEST DUET
: the legendary Bette Midler and Wynonna Judd deliver a spectacular and highly emotional live performance of Midler's huge hit song "The Rose". This is truly a great song and one of the loveliest songs ever written- it is just so powerfully sung!
Whilst we encourage and we publish many papers and reports by afterlife researchers, we are not in a position to guarantee the accuracy of all claims. We accept the imputed claim that the afterlife and paranormal research done by the researchers is done in good faith. ALL WORK IS COPYRIGHT BY THE CONDITIONS SET AT THE GENEVA CONFERENCE ON COPYRIGHT.