January 30th 2015


Last week's report and all previous reports


COMMENTARY: UNLEASH THE SPIRITUAL GIANT WITHIN:

It is true that there are those who are spiritually awake and living a fulfilled and expansive life. But there is much room for progress. Silver Birch said: "The people in your world have, with very few exceptions, not yet begun to live.
They are expressing only infinitesimal portions of the power which is resident with them. In supreme moments of crisis or emergency they call on that extraordinary power and it gives them added strength, added courage, added wisdom. But that power can be tapped all the time. It can give you health to master disease, direction in times of uncertainty, guidance when you are perplexed, strength when you are weary and vision when you are blind. It is there for you to express it."
He goes on to say that although we say that we are part of the Great Power and know that we are eternal, too many of us are crippled by fear and forget who we are.
" Why is fear essential when you know what you are and can be? No, fear is wrong, for fear makes you afraid and you should not be afraid, You should live in the sunlight of knowledge based on the confidence that you are eternal spirits and nothing can hurt or damage for ever the eternity which is yours."
WILLIAM BUHLMAN ON OBES AT THE MONROE INSTITUTE ON THE IMPORTANCE OF OVERCOMING OUR CHILDHOOD INDOCTRINATION.
This is a mind opening talk on the same theme as Silver Birch's quote. He reminds us that no-body really dies- we simply transfer our consciousness to the next of our multi-dimensional bodies.
See also William Buhlman's latest book Adventures in the Afterlife.



FIRST AUSTRALIAN AFTERLIFE CONFERENCE IN SYDNEY A HUGE SUCCESS. The first day, Saturday the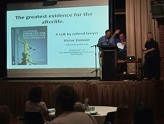 24th January, there was standing room only in the big auditorium at the RSL Club. People traveled from a number of states to attend the conference. The conference was so successful, plans are already in action for next year's Afterlife Conference. We thank Mick Turner for organizing the conference, we thank Barry Eaton for his most professional work as MC; we thank the speakers for their participation and we thank Emma - and those others for doing a lot of work to publicize the conference - we thank Joe Simiana (who does Australia's Most Haunted) for his filming of the session - and we thank all those who volunteered to make the Afterlife Conference a huge success.

RARE LECTURE BY GEORGE MEEK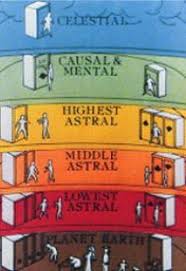 At the age of 60, George Meek retired from his career as an industrial inventor and devoted the next twenty five years of his life to self-funded, full-time research into life after death. His last book,
After We Die What Then
(1987), outlines the conclusions of his years of full-time research. In this lecture in 1991 he talks about the planes of existence (see picture) astral body, his OBE, trans-

communication from his deceased wife Jeannette, ITC experiences with William O'Neil and the Spiricom device, and much more.



WHY WE SEND THE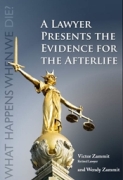 WEEKLY REPORT TO SOME 95 COUNTRIES
It is important for those people around the world who are searching to have access to material about the afterlife that they may not be aware of or have the time to track down.

Primarily, our goal is to enlighten people everywhere that:

1.There is irrefutable evidence that the afterlife exists.
2.That our consciousness is eternal- it existed before this life and will exist after physical death.
3. On death our consciousness (our level of vibrations) will determine the reality we experience (accountability and the law of cause and effect).
4. There are ways we can expand our consciousness and raise our level of awareness while we are still alive.

We share a great deal of information about recent afterlife discoveries, new videos, reports on newly released books. We provide information transmitted from highly credible afterlife teachers, keeping our subscribers informed about every aspect of the afterlife. And we try to find answers for questions sent to us about the afterlife.
FASCINATING LESLIE FLINT TAPE
Thanks to Jack Terrence Andrews for this interesting tape. Dr. Charles Marshall (resident in the afterlife) talks in his own voice through the
direct voice medium
Leslie Flint. He gives advice to Rose Creet with warnings about her wanting to enter the lower spheres to help people there.
THREE QUESTIONS TO ME FROM THE QUESTIONTIME AT THE SYDNEY AFTERLIFE CONFERENCE:

QUESTION 1: Is it possible for one person to have multiple spirits inside him instead of just having one spirit body?
Victor:
Information transmitted from the afterlife

dimension from highly credible sources tell us that we only have one spirit body inside our physical body. The spirit body is a duplicate of the physical body and when the physical body dies, the spirit body comes out from the physical body. It will have a mind, memories, the same character as the physical body had when on earth. On conscious crossing over the spirit body - under normal circumstances, is met by loved ones to help him-her to go to the realm of the Light. But some people may have other spirits with them - some guides and others to help them. But on occasions there are also spirits who influence the aura of the person still living on earth.

QUESTION 2. I am informed that there is such a thing as walk-ins - that is, that a person may agree to vacate his body and allow another spirit to take it over in his place. Is that true?
Victor:
That is exactly the same question I asked Sir

Arthur Conan Doyle when he fully materialized in one of David Thompson's materialization sessions. Basically this is what he said: "No, there are no walk-ins. In my life here I have come across many things, but I have never ever come across these walk-ins".


QUESTION 3: How can a budding medium like myself try to get more ectoplasm to be able to do physical mediumship?

Victor
: Materialization expert medium David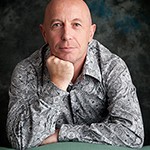 Thompson informed us some ten years ago when we first met him, that one cannot practice to have more ectoplasm to be able to do materializations- that it depends on a person's physical makeup. Materialization mediumship is very rare - we know of only a handful in the world to-day who are publicly demonstrating full materialization. But, having said that, if one has been told by his guide that one has the potential, the first step is to learn how to go into deep trance. Ideally you will need to sit weekly with a circle who can help you to develop. Robin Foy has an excellent
basic guide
to developing energy-based mediumship.

NEAR-DEATH EXPERIENCE- WOMAN MEETS HER FUTURE SON- BEFORE HE IS BORN.


AFTER DEATH CONTACT THROUGH DREAMS
Diane Arcangel relates the case of Charles

Vance in her book
Afterlife Encounters
. He began having recurring dreams about his deceased friend Murphy. The friend kept telling him to get a message to Murphy's widow Lorraine to look inside a wall in their house. Charles Vance eventually called Lorraine who broke into the wall. She reportedly found thousands of dollars hidden there. When Lorraine called her own daughter (who did not know Charles Vance) she found that the daughter had been having the same dreams but had disregarded them (Arcangel 2005:74-85).


INTERVIEW WITH LEADING ITC RESEARCHER DR. ANABELA CARDOSO
Anabela Cardoso, a career

diplomat and successful ITC operator, is the author of
Electronic Voices, Contact with Another Dimension?
Here she talks with Sylvia Hart Wright, author of
When Spirits Come Calling: The Open-Minded Skeptic's Guide to After Death Contacts
.
Dr. Cardoso describes some of her motives for using electronic means to explore unknown domains of reality and outlines her results. She has carried out hundreds of conversations with communicators who identify as her deceased family members and other unknown personalities and affirm to speak from a dimension beyond time. According to her communicators, the survival of all forms of life--not only human--after physical death is part of the Natural Law. She says her communicators insist on the need for expanding human consciousness; this seems to be one of their main goals when attempting contact with our dimension in this way.
Download pdf of article
published in Journal Neuroquantology.
SYDNEY MEDIUMSHIP DEMONSTRATION

Louise Hermann will be holding a mediumship event next Friday 6th February 2015
Time: Arrive 7pm sharp for a 7:15pm start (please arrive on time as the front doors will be closed). The evening will finish at 9:30pm.
Location: Drummoyne Community Centre-10 Cometrowe Street, Drummoyne
Cost: $10 Door entry fee payable on the evening. 10% of proceeds go towards a variety of charities
Registrations can be completed online at
www.louisehermann.com
or Mobile: 0415183950 (text or leave message) or email info@louisehermann.com
See Victor on Video
* Subscribe to Victor's Youtube Channel:
* What Happens When you Die
* Afterlife and Science
* Near Death Experiences- Evidence of the Afterlife?
* What You Must Know Before You Die
* David Thompson's Materialization
* Million Dollar Challenge
* The Afterlife on Trial
* A Lawyer on the Afterlife
* Suicide is not the answer
* Religion and the Afterlife
* Ghosts- Randi and closed minded skeptics when they die
* Zwinge Randi's Challenge Exposed ... Lawyer Explains
* Why Professor Richard Dawkins is Wrong
* God--the Evidence (Without Religion)
* Afterlife Without Religion
* Skeptics Demolished
* Afterlife Objections Demolished
* Ghosts- Randi and closed minded skeptics when they die
* Victor Zammit speaking at Speakers Corner
* Materialized Houdini speaks to Victor

FEEDBACK

1)
:
Victor and Wendy Wow - even Clint Walker, upon whom I had the biggest possible crush when I was maybe ten! It's wonderful to see you talk about the Scole phenomena and the Puryears and ATransC - thank you so much for all that you do!! R.
2) Your book was the beginning for me in believing in the afterlife. Thanks again for all the information you put out there for people to read. I just got a chance to read yours and Wendy's new book and thank you for adding my attestation comment in your book.
John Tedesco.
3) Dear Mr Zammit,
We are in the process of digitalising an extremely interesting manuscript. It belonged to Maria De Cock who was born in Antwerp in 1920 and who has always lived there. Ever since 1943 she has 'received' enormous amounts of texts and drawings from the well known actor
Leslie Howard
(Leslie Howard Steiner). It started in June 1943 (immediately after the actor's death) and she kept on receiving messages until 1993, a few years before she died in 1998.Leslie's mission was to prove the existence of life after death, especially towards his fellow Masons.
Kristin Monballiu and Annemie Defoort.


INSPIRATIONAL MUSIC: ONE OF THE GREATEST SONGS OF THE BEE GEES: 'HOW DEEP IS YOUR LOVE'. The melody and the lyrics are highly inspirational. Just listen to the music with your heart - and guaranteed, this beautiful music will make your day!! A world phenomenon with over 27 million hits!!!
Whilst we encourage and we publish many papers and reports by afterlife researchers, we are not in a position to guarantee the accuracy of all claims. We accept the imputed claim that the afterlife and paranormal research done by the researchers is done in good faith. ALL WORK IS COPYRIGHT BY THE CONDITIONS SET AT THE GENEVA CONFERENCE ON COPYRIGHT.