January 2nd 2015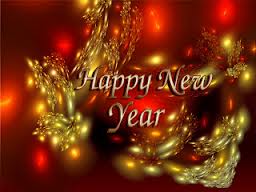 Last week's report and
all previous reports





We wish our subscribers the very best for the
NEW YEAR - great things await us all!

COMMENTARY:WHAT A YEAR 2014! Are

we making progress?:
judge for yourself: Last year we saw the huge impact of Dr Rupert Sheldrake's
The Science Delusion
and we saw the publication of a
Manifesto for Post-Materialist Science
.
At the same time no genius scientist, no genius skeptic, no genius philosopher has written a book in 2014 explaining why there is not and cannot be an afterlife! No closed minded skeptic has ever rebutted the afterlife evidence showing
where
,
when
,
how
and
why
the evidence cannot be accepted. Whereas, as shown in our recent best selling book
A Lawyer Presents the Evidence for the Afterlife
more and more eminent scientists and afterlife investigators ARE ACCEPTING the evidence AFTER they investigate.
CROSS-EXAMINATION CHALLENGES IN 2015
:

And yes, I will continue to challenge scientists, philosophers and other skeptical scoffers from around the world for an on- line CROSS EXAMINATION to show that the legal process will flush out the false logic of the skeptics about the afterlife. In 2014 skeptical scientists ran away from the challenge - did not show any courage to stand up for their irrational beliefs - let's see if they will in 2015!



NEAR DEATH EXPERIENCES ARE NOT ILLUSION
Brilliant interview from Skeptico host Alex Tsakiris with Dr. Jeff Long refuting the claim that NDEs are illusion.
QUESTION: "When we are not certain what to do should we wait for guidance, or use our free will ... or wait for events to show the way?"
"Never bang on a closed door; wait for it to open. There is a plan, not only for the universe but for every individual within it. The plan will operate. I have told my friends here many, many times that we can only do things in our way and in our time. We cannot do them in your way and in your time ... One reason is that you are not the best judges of what is right for you. We from our vantage point consider we are better judges of what is right for you materially, mentally and spiritually. Wait, and the door will open. It has opened for you many times." (S.Birch, directly from the afterlife).
THE PURPOSE OF MEDIUMSHIP IS TO PROVIDE EVIDENCE THAT LIFE CONTINUES
George Anderson is one of a number of mediums who developed his gifts following a near-death experience. He is also one of many recent mediums who had been extensively tested.




CAN YOU CHANGE THE FUTURE?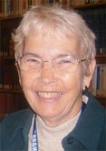 Dr. Sally Rhine Feather, Director of the Rhine Research Laboratory (left) writes:
"Laboratory experiments are necessary to prove ESP is real, but ESP usually happens outside the laboratory. Confining our study of ESP to the laboratory is like studying lions in a zoo instead of in the wild". She claims that the files of the Rhine Research Laboratory contain fifteen thousand cases of spontaneously occurring ESP cases and presents many of them in her highly recommended book The Gift (Rhine Feather and Schmicker 2005).


One of the most frequently asked questions is whether a negative foretold event can be avoided. In a study of 433 cases of warnings of danger, in nearly two thirds of the cases the person took no action to avoid the danger and the negative outcome occurred. In those cases where the action was taken to avoid the event, two thirds were successful. One of the most dramatic of these cases was that of a streetcar conductor who had a dream of a terrible accident with a bright red truck. He awoke soaked in perspiration. Later that day a sequence of specific events began that triggered his memory of the dream. He slammed on the brakes and shut off the power. A truck shot directly in his path which his streetcar would certainly have hit had he not put on the brakes. He saw in the truck the same three people that in his dream he has seen dead and injured (Rhine Feather and Schmicker 2005:199).


DR. PETER FENWICK TOWARD A SCIENCE OF DEATH RELATED PHENOMENA AND CONSCIOUSNESS



DO NOT RELY ON WIKIPEDIA FOR PARANORMAL FACTS:


It's clear now that the bias in Wikipedia is coming from the top, from co-founder Jimmy Wales. It's not just a matter of a small group of enthusiastic fact-deniers highjacking the system as Dr. Dean Radin (and many of us) initially thought. In his blog (entangled minds 4/4/14) Dr. Radin claimed that attempts to edit articles on subjects not accepted by mainstream science to provide more balance "are summarily ignored, and even neutral, well-intentioned editors have been banned" while articles with citations only from unreliable, uninformed, or cynical sources are included.
Every biography of a medium or psychic has been trashed to suggest that they were fraudulent and that there were no investigations carried out apart from by one or two skeptics who are quoted. Recently
Dr. Carla Wills Brandon
tried unsuccessfully to protest about the
outrageous misrepresentation
of her own and others' research on deathbed phenomena. Clearly the problem of Wikipedia writers defaming people is shaping up to be a major legal issue in 2015.
HEALINGS FROM JOHN OF GOD


After our recent item about the Brazilian healer John of God some of our readers who had direct experiences with him were kind enough to write most interesting detailed accounts. We have included four, one from a medical doctor, one from someone who had psychic surgery in Brazil and one who had successful distant healing. The last makes the claim that "people do have the
option of distance healing
, which is no less effective than to being there in person. It costs under $100 dollars (postage, packaging, herbs) and affordable to most people."
Read accounts.
.
.
MORE WISDOM FROM THE AFTERLIFE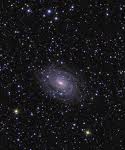 ABOUT OUR UNIVERSE: from transmitted information, directly from the afterlife: "I hate to burst the balloon of the Big Bang theorists ... but there was no big bang, and there will be no contraction of matter as your scientists have postulated. The truth is, there is a continuance of evolution with growth and change. The universe will continue to expand into eternity. ....." (Beyond The Veil, J Laddon). SEE Scientists who oppose the Big Bang Theory.


RELIGION: You mentioned different kinds of

religions in the past Christianity, Judaism, Hinduism and others- so what is so different with Spiritualism, one of the newest religions and what new contributions can it make to the world?

Victor: "There is one thing that for the first time in human history we place religion upon the foundation of demonstration - that we remove it out of the realm of faith, hope and speculation and say here is that which can be proved" said Silver Birch some years ago. We know that some of the best Spiritualist churches have with them gifted mediums who are able to pass very important messages from the afterlife to loved ones. The religion of Spiritualism is about PROVING the afterlife - and what is really going to happen to us when we cross over - that is the fundamental difference between Spiritualism and other religions.


BILL GUGGENHEIM talks about after death communication on KSHB-TV 41 in Kansas City, Missouri


DO CELEBRITIES HERE RETAIN THEIR CELEBRITY STATUS ON CROSSING OVER?
We are informed by the highly credible afterlife sources like Mons Hugh Benson, Silver Birch and others like them that what really counts in the afterlife - irrespective if one was a VIP or had high social status - like movie stars - is how spiritually advanced they were at the time of crossing over. One could be a King or Queen or a Dictator or other world leader, the critical thing is how high the vibrations of the spirit body would be, how bright their aura would be. In the afterlife those who have the higher vibrations, brighter aura, advanced

spirituality - these are the celebrities and VIP's of the afterlife.

Those celebrities who crossed over like, Elvis Presley, Michael Jackson, Frank Sinatra,

Elizabeth Taylor, Ray Charles, Humphrey Bogart and others like them from our past
all will be seen by the relative brightness of their aura. But any status would be because of their advanced spirituality not because of what they were when on earth.
QUESTION: "How is it that spirits, on quitting the earth, do not leave behind them all their evil passions, since they are then able to perceive the disastrous consequences of those passions?"

Ans: (Transmitted from the afterlife through medium Allan Kardek- picture below). "You have among you persons who are, for

instance, excessively jealous. Do you imagine that they lose this defect at once on quitting your world? There remains with spirits, after their departure from the earthly life, and especially with those who have had strongly marked passions, a sort of atmosphere by which they are enveloped, and which keeps up all their former evil qualities; for spirits are not entirely freed from the influence of materiality. It is only occasionally that they obtain glimpses of the truth, showing them, as it were, the true path which they ought to follow."

"My country is the universe, my home is the world, my religion is to do good, my heaven is where ever a human heart beats in harmony with mine." - Thomas Paine, Lyceum Manual





SYDNEY AFTERLIFE EXPLORERS CONFERENCE IN JUST 3 WEEKS

(1) Great new video with latest details of speakers and topics.
(2) Gifted medium Marcia Quinton will be a very important speaker - see below: Marcia

Quinton has been an International Clairvoyant and Medium for over 35 years. She has met with thousands of clients to support and guide them on their spiritual journey. Marcia is also a powerfully advanced Trance Channeller, Reiki Healer, Rescue Medium, Spiritual Counselor and Workshop Leader. Marcia was born and raised in NSW Australia and had a wonderfully free childhood out in the brilliant countryside. See Marcia's website.
(3) AFTERLIFE EXPLORERS CONFERENCE -


in PARRAMATTA, SYDNEY January 24th-26th 2015 - MICK TURNER, organizer of the conference. INSPIRATIONAL SPEAKERS- 'The Event of the Year'. BEST speakers & mediums.

We invite all Spiritual and new thought churches, psychics, mediums and their supporters,

those interested in Near-death experiences, end of life experiences (Pete Smith - right) , out of body experiences(Dr Michelle Knight,

left) and consciousness studies - all supporters of paranormal research-

to join together to support Australia's first AFTERLIFE EXPLORERS CONFERENCE at Parramatta RSL Club 24th-26th January 15. Ezio & Michelle above and Psychologist,

afterlife expert Peter Ramster - past-life hypnotist (left) author, and documentary producer will also be speaking. Check out the list of topics to be covered. Victor will be speaking Saturday 24th January around 3.15pm.
GREAT GIFTED INTERNATIONAL MEDIUMS: This

is a wonderful opportunity

for you to expand your networks, meet like minded people and take the message of the afterlife to a much wider audience. Meet Val Hood above, Christine Morgan, right Read more...
Day Pass – $ 85
3 Day Combo – $ 235
Messages From The Other Side – $ 45
BUY YOUR TICKETS HERE-

ARIZONA 2015 SEPT. 'LIFE IN THE AFTERLIFE': 2015
Academy of Spirituality and Consciousness Studies - the afterlife event of the year in the United States! The world's greatest materialization medium David

Thompson will be demonstrating. You just might be lucky to get one of your crossed-over loved ones materialize and talk to you!
Arizona SEPTEMBER 2015
- book now and save $$$. Victor and other great afterlife investigators (including gifted medium Suzanne Wilson, left), mediums,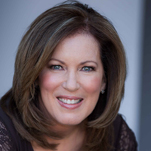 authors and top speakers will be participating.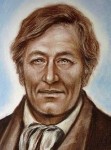 A VERY SPECIAL FEATURE
: 'William'- David Thompson's afterlife guide and mentor (picture right, drawn by a psychic artist) who died in 1897 - will be answering questions from the audience using the same voice he had when on earth
Book now Read more....



TERRI DANIELS' AFTERLIFE CONFERENCE IN NORFOLK VA JUNE 4-7 2015






FINDHORN AFTERLIFE CONFERENCE

Scotland has not been left out. A 4-day conference on: "We Do Not Die: Expending Consciousness through Near-Death and other Mystical Experiences" has been organised at the Findhorn Foundation from 26-29 September 2015, plus 3-days of half-day post-conference workshops.
Read more...
See Victor on Video
* Subscribe to Victor's Youtube Channel:
* What Happens When you Die
* Afterlife and Science
* Near Death Experiences- Evidence of the Afterlife?
* What You Must Know Before You Die
* David Thompson's Materialization
* Million Dollar Challenge
* The Afterlife on Trial
* A Lawyer on the Afterlife
* Suicide is not the answer
* Religion and the Afterlife
* Ghosts- Randi and closed minded skeptics when they die
* Zwinge Randi's Challenge Exposed ... Lawyer Explains
* Why Professor Richard Dawkins is Wrong
* God--the Evidence (Without Religion)
* Afterlife Without Religion
* Skeptics Demolished
* Afterlife Objections Demolished
* Ghosts- Randi and closed minded skeptics when they die
* Victor Zammit speaking at Speakers Corner
* Materialized Houdini speaks to Victor

FEEBACK:


1) Thank you Victor for all you do to bring the two worlds closer together Always very much appreciated! I hope you and all around you are well and in good spirits. Louisa
2) Great times to you both and to your family.Thanks for all you do for this and the other side of life. Susan.
3) I will enjoy your wonderful light tomorrrow ! I send you love from Germany... being surrounded by angels... as you know... we all send you love. Mark.
HIGHLY INSPIRATIONAL MUSIC:
A most magnificent interpretation of Unchained Melody: sung with much feeling by the Righteous Brothers. This version, with over 29 million hits, is a favorite- it is highly evocative, highly emotional, and highly melodious.
Whilst we encourage and we publish many papers and reports by afterlife researchers, we are not in a position to guarantee the accuracy of all claims. We accept the imputed claim that the afterlife and paranormal research done by the researchers is done in good faith. ALL WORK IS COPYRIGHT BY THE CONDITIONS SET AT THE GENEVA CONFERENCE ON COPYRIGHT.