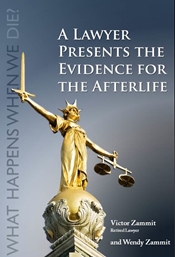 FRIDAY AFTERLIFE REPORT
Homepage
http://www.victorzammit.com
BUY E- BOOK VERSIONS

* Amazon Kindle
* Amazon Kindle UK
* Barnes and Noble Nook
* Apple ITunes
* Kobo
Buy on amazon.com
Buy on amazon.co.uk
Buy on Barnes and Noble (accepts Paypal
Buy on Book Depository (accepts Paypal)


If you have been sent this link by a friend, or have come across it on the internet, sign up here


FRIDAY 27th FEBRUARY 2015
Last week's report and read all previous reports


COMMENTARY:
EXORCISM:
Some traditional religionists unfairly attack the

paranormal claiming people become 'possessed by devils' when they use psychics and practice Reiki, T'ai Chi and Yoga.
This was the claim in
an article
on Catholic exorcism in a Sydney mainstream newspaper this week.
Similar claims
have been made by fundamentalists all over the world- and even led to
law suits in the USA.
Time for the old time theologians to wake up in the twenty first century. Why? Because there is NO EVIDENCE linking Reiki, T'ai Chi and Yoga practices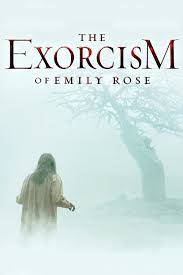 to being possessed. And consulting a genuine gifted psychic according to the CHURCH OF ENGLAND
(see report
) does not make anyone obsessed.
In the old days when people were highly superstitious and ignorant, the Church terrorised people's minds with eternal damnation into everlasting fire. Now we are informed some 97% of the Catholics do not accept eternal damnation. But now, some religious Christian extremists are trying to terrify the people in a different way, making dishonest, unfair claims about 'devil possession' because one is into Yoga, or T'ai Chi or sees a gifted psychic.
Read more ...

BEAUTIFUL NEAR DEATH EXPERIENCES


SCIENCE IS NOT STATIC- IT EVOLVES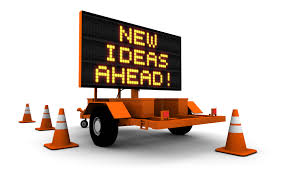 Nobel Prize winning physicist, Dr Brian Josephson, and Professor Jessica Utts claim that current science needs to adapt to accommodate the evidence that has accumulated for the paranormal. "What are the implications for science of the fact that psychic functioning appears to be a real effect? These phenomena seem mysterious, but no more mysterious perhaps than strange phenomena of the past which science has now happily incorporated within its scope" (Utts and Josephson 1996).

QUESTION: AFTERLIFE VISITS- Is it possible to remember when we get out of our body at night time?
" When your spirit body is released from its physical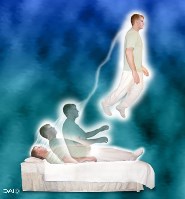 body when you go to sleep at night, you are freed from your brain, which is your limitation in the world of matter. Your consciousness in the spirit world now has experiences on your vibrations, according to your grade of evolution, and it is conscious of its experiences while it experiences them. But, when you go back to your body of matter and try to capture the experiences you had when outside the physical body, you cannot do so because one is greater than the other - the experiences in the spirit body is larger than the capacity of the brain. The smaller cannot hold the greater and you get distortion." (Teachings of S. Birch p.123)




OUT OF BODY EXPLORER WILLIAM BUHLMAN INTERVIEWED BY BOB OLSON



"IF I ONLY KNEW" is something you will often be hearing when you cross over to the afterlife dimension. This is because there will be millions who find themselves in an almost adequate environment in the afterlife-

while those who developed their spirituality find themselves in unspeakably wonderful conditions on a higher level. The more successful ones are the ones who developed their consciousness. They understood that selfless service - helping those who genuinely need help develops your sense of humility, compassion and raises your vibrations. They used meditation and prayer to develop a sense of unity with all life. And the developed the capacity to love unconditionally. As Elisabeth Kubler Ross says, "the ultimate lesson all of us have to learn is unconditional love, which includes not only others but ourselves as well."




INTERVIEW WITH KEVIN WILLIAMS
Kevin Williams, creator of one of the leading website portals on Near-Death Experiences, shares with Alex Tsakiris how studying NDEs challenged his beliefs as a fundamentalist Christian.

AFTER DEATH CONTACTS HAPPEN ALL THE TIME
In 1973 a University of Chicago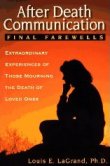 sociologist asked a sample of 1,467 Americans if they had ever felt they had contact with someone who had died. Twenty seven per cent answered that they had (Greeley 1975). A similar survey in Iceland (Haraldsson et al 1976) found that 31 per cent said yes. Dr. W.D. Rees, a British physician, found that of a sample of widows in Wales, 47 per cent had experiences—often repeatedly over a number of years—that convinced them that their dead husbands had been in contact with them (Rees 1971: 37-41). An earlier British experiment by Dr P. Marris (1958) had found a figure of 50 per cent. (Pictured top left 'After Death Communication -Final Farewells' Louis LaGrand)
Read more about After Death Contacts


AFTER DEATH CONTACTS FROM 9/11 VICTIMS


PREACHERS LIVING LIKE MOVIE STARS AND WEALTHY ROCKSTARS: Jesus said, "Give all to the poor" and he rode on a donkey. Some American preachers ride in the most expensive cars money can buy. These preachers urge people to give generously and the Lord will bring them prosperity. Do you think Christian

preachers (like Kenneth Copeland, pictured) should live like 'billionaires' - having huge six to ten million dollar mansions, their own jet and fancy cars? Is it spiritual for them to continue to demand money to get wealthier and wealthier from those who listen to them in good faith? . .
Watch video.
QUESTION: What if in the next life I want to come back as a male - would I be allowed to do that? Jenny S. South Africa.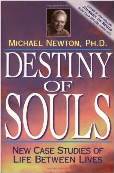 Victor: According to Michael Newton's research into the between life state, before you reincarnate there will be a group of higher teachers who inform you what lessons you have to learn. Several people have reported that they were given a choice of three possible lives- each of which would have its own challenges and potential lessons. People reported that they were allowed to preview each life usually up to the age of about 25 before choosing (see Newton, Destiny of Souls, Chapter 9). Newton claims that many souls choose one particular gender 75% of the time and that choosing alternating genders in successive lives is a mark of a developing soul. He also claims that souls who are choosing a different gender for the first time in many incarnations may feel that they are trapped in the wrong body (Destiny of Souls p.363).


FEBRUARY GROUND OF FAITH NOW ONLINE Editor: The Rev. Michael Cocks Advisory Editor: Michael Tymn. Challenging people of all faiths to recognise every gift of the Spirit Read more...

THE GHOST INSIDE MY CHILD
is a controversial US television series where each episode follows three families of a child who reportedly remembers a past life. Parapsychology researcher Loyd Auerbach, is helping the producers with reincarnation research. He claims that "Children like these seem to exhibit adult-like behavior and use vocabulary and speech patterns beyond their years." Below is a segment where an Ohio family are convinced their son lived another life as a black woman.
Here is a full list episodes
.


NEAR DEATH EXPERIENCES BY THE BLIND
In their book '
Mindsight'
, Dr. Kenneth Ring and Sharon Cooper report on in-depth interviews with 31 people who were fully or partially blind and had a near-death experience where they could see. One of their subjects was Vicki Noratuk who had been blind from birth. She could not even see black. During her NDE she found she could see for the first time; she recognised her wedding ring and her hair. She also saw people made out of light—but she had never seen light before (Ring and Cooper 1999).


OVERCOME THE FEAR OF DEATH:
KIndle Edition $2.99


Russell Symonds (Author) Subjects to be covered include:
Article One (1) – Death, Grief and Anxiety Disorder
Article Two (2)- Phobia of Death
Article Three (3) - Phobia of Dying
Article Four (4) - How to Overcome Fear of Death
Article Five (5) - Proof of the Afterlife Goes Largely Unnoticed
Article Six (6) - Quotes on Fear of Death
Article Seven (7) - The Value of Dreams and Astral Travel Read more..



EXPERIENCE MEDIUMSHIP AT ITS BEST An

opportunity to ask a materialized

afterlife intelligence - 'William' (pic. left) a question or be reunited with a materialized loved one. 'William' is the main guide for materialization medium David Thompson's (pic. right).

There are still a few places left in a wonderful 4 day retreat over Easter in the South of England at the Banyan Retreat Centre.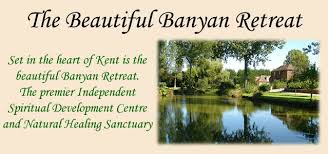 Participants will experience séances with two of the world's greatest materializations mediums, David Thompson and Scott Milligan. They will also have an opportunity to experience Mediumship the old ways—Table Tilting, Planchette and Crystal Ball etc. There will be opportunities for to experience Trance Healing with Scott or David, Private Readings or Spiritual Assessments with Eileen Davies and Christine Morgan. Jan Davies will be offering mediumistic reading with a Spirit Portrait or alternatively as Soul Plan Reading. Lectures, demonstrations and workshops with all the tutors. Read more...

FEEDBACK: 3 only

1) Your research is a revelation for me. When friends or acquaintances lose a loved one, I often tell them to look at your work and it is a great comfort to them when they do. Barbara H.

2) Your work is priceless - thank you so much.
Maria Greece.

3) You are doing a wonderful thing Sir and I always look forward to the Friday afterlife report..people like yourself are getting the message across and its not liked by the 'established' powers.


See Victor on Video



Subscribe to Victor's Youtube Channel:
* What Happens When you Die
* Afterlife and Science
* Near Death Experiences- Evidence of the Afterlife?
* What You Must Know Before You Die
* David Thompson's Materialization
* Million Dollar Challenge
* The Afterlife on Trial
* A Lawyer on the Afterlife
* Suicide is not the answer
* Religion and the Afterlife
* Ghosts- Randi and closed minded skeptics when they die
* Zwinge Randi's Challenge Exposed ... Lawyer Explains
* Why Professor Richard Dawkins is Wrong
* God--the Evidence (Without Religion)
* Afterlife Without Religion
* Skeptics Demolished
* Afterlife Objections Demolished
* Ghosts- Randi and closed minded skeptics when they die
* Victor Zammit speaking at Speakers Corner
* Materialized Houdini speaks to Victor



INSPIRATIONAL MUSIC: a really beautiful song 'MEMORY' from 'CATS' by Barbara Streisand - wonderful, clear, alluring voice with great feeling - and beautiful lyrics. Listen very carefully to this wonderful song.