December 25th 2015


Last week's report and all previous reports


WE WISH ALL OUR SUBSCRIBERS

AROUND THE WORLD THE VERY BEST FOR CHRISTMAS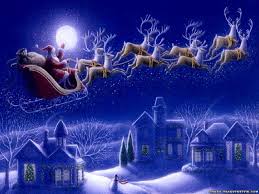 COMMENTARY: HAPPY CHRISTMAS

It does not matter who you are: you can be Christian, Moslem, Jewish, Buddhist, Hindu, Spiritualist, Pagan, or belong to any religion or none – male or female, anywhere in the world! – a very Merry Christmas to you all! Irrespective or religion.
Christmas is a time for hope, for love and for giving - especially to those who really need help. It is a time to open our hearts to share our material things and love with others. It is a time to renew old friendships and a time to forget the negative and to adopt a more positive approach to life - to continue to refine in mind, body and spirit. It is a time for those who have goodwill in their hearts to go out of their way to help those who are down and out and who also need spiritual nourishment – the many who feel neglected, abandoned and forgotten.
With just a little more effort we can all help to make the world a more loving and a better place to be!

DR. RUPERT SHELDRAKE in 2015 INTERVIEW
explains how "brains are over-rated" and the mind and memories can exist outside the brain.

'CONSCIOUSNESS BEYOND THE BODY': EXCITING NEW BOOK COMING SOON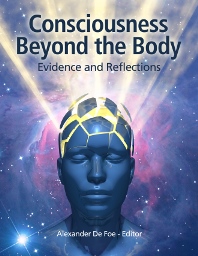 'Consciousness Beyond the Body: Evidence and Reflections' – 2016 – Alexander De Foe (Editor)
presents the latest theories, research, and applications of out-of-body experiences (OBEs) and other consciousness states that transcend the limitations of one's physical body space. It features original chapters from leading international researchers, educators, and practitioners who specialize in OBEs. As a modern compilation on the topic, the book aims to meld contemporary scientific evidence with the latest and most compelling practical applications of OBEs.
Read more...
VISIONS OF FUTURE CHILDREN IN NEAR-DEATH EXPERIENCES
A beautiful and comforting presentation by Brent Hinze, PhD and Sarah Hinze, BSc --
web site.
INCLUDE YOUR ABSENT LOVED ONES IN YOUR HOLIDAY
Sheri Perl, Author of '
Lost and Found: A Mother connects up with her Son in Spirit
' has this advice for bereaved parents coping with the holidays: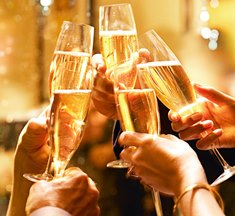 "On holidays and special occasions, set a place at the table or remember to make a toast to this person. Acknowledge the elephant in the room by bringing it right out into the open. If you're not afraid to talk about your loved one, friends and family won't be either. And if they are, at least you are setting the right example by putting your loved one front and centre."
She quotes Raymond, son of Sir Oliver Lodge, who died in World War I: "Father, tell mother she has her son with her all day on Christmas Day. There will be thousands of us back in the homes on that day, but the horrid part is that so many of the fellows don't get welcomed. Please keep a place for me."
MUM SEES DAD IN AFTER-DEATH CONTACT

AFTER-DEATH CONTACTS ARE NORMAL


Dr. W.D. Rees, a British physician, found that of a sample of widows in Wales, forty seven per cent had experiences—often repeatedly over a number of years—that convinced them that their dead husbands had been in contact with them (Rees 1971: 37-41). An earlier British experiment by Dr P. Marris (1958) had found a figure of fifty per cent.

LONG ISLAND MEDIUM - Christmas Special

YOU ARE NEVER ALONE
In Allan Kardec's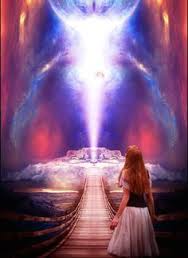 important book THE SPIRITS BOOK there is a lot of valuable information. We learn of the role of our 'guardian' (sometimes called guardian angel). We have been informed by a number of highly credible afterlife teachers that we get support and protection "From birth to death ... The mission of the guardian is like that of a father towards his children - to lead the object of his protection into the right road, to aid with his counsels, to console his-her afflictions and to sustain his-her courage under the trials of his-her earthly life."
(
Download free pdf copy
of Alan Kardec's books)


BOB MONROE: VISITING THE AFTERLIFE

In the Monroe Institute Lifeline program, out of body explorers identified a specific park-like place in the afterlife which they visited. Over 1300 different participants described the same place. Many participants were able to find confused people who had crossed over without knowledge of the afterlife and take them to this place which they called '
focus 27'
.



THE REAL TEACHINGS OF JESUS

In 'Liberating Jesus' Roberta offers compelling evidence that the earliest Christians misunderstood the meaning and the message of Jesus. She demonstrates that all the correspondences between the Gospels and the afterlife evidence amount to nothing less than a new revelation from God. If you would like a free copy to review on Amazon.com email rgrimes@robertagrimes.com


AFTERLIFE TREASURE: CLASSIC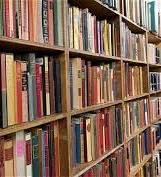 AFTERLIFE BOOKS NOW ON THE INTERNET - lots of wonderful material to read over the holidays - (100s of books est.)


QUESTION: You mentioned in the past that the

purpose of life is to continue to learn, to experience activity, to become more spiritual. Now what if someone doesn't do any harm, but just lives for himself without any endeavor on his part to continue refine?
Victor: That person who chooses a selfish life - even if he does no harm to others, would be shown in his life review how he wasted his opportunities. He will be shown activities he can do, either in the spirit world or in another incarnation, in order to live more fully and evolve.
GANDHI'S MESSAGE THROUGH DIRECT VOICE MEDIUM LESLIE FLINT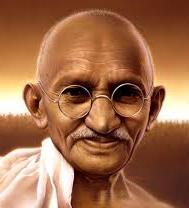 "We on this side for a long time have striven to build between our world and yours a bridge where man can climb to heights and find that peace that your world cannot give. We know that it is only in this truth, only in this realization of communication between the so called dead and the living, there lies the salvation of your world. All history repeats itself. History itself shows the very foundation of man's happiness is in the knowledge and the realization of the life that is to come."
Listen and read transcript.
A SPECIAL SONG FOR THOSE WHO ARE MISSING LOVED ONES
:
CELEBRATE MY LIFE



See Victor on Video
* Subscribe to Victor's Youtube Channel:
* What Happens When you Die
* Afterlife and Science
* Near Death Experiences- Evidence of the Afterlife?
* What You Must Know Before You Die
* David Thompson's Materialization
* Million Dollar Challenge
* The Afterlife on Trial
* A Lawyer on the Afterlife
* Suicide is not the answer
* Religion and the Afterlife
* Ghosts- Randi and closed minded skeptics when they die
* Zwinge Randi's Challenge Exposed ... Lawyer Explains
* Why Professor Richard Dawkins is Wrong
* God--the Evidence (Without Religion)
* Afterlife Without Religion
* Skeptics Demolished
* Afterlife Objections Demolished
* Ghosts- Randi and closed minded skeptics when they die
* Victor Zammit speaking at Speakers Corner
* Materialized Houdini speaks to Victor





FEEDBACK: (Three only).






A CHRISTMAS CLASSIC: JOHN LENNON'S MOST MAGNIFICENT 'SO THIS IS CHRISTMAS'



Whilst we encourage and we publish many papers and reports by afterlife researchers, we are not in a position to guarantee the accuracy of all claims. We accept the imputed claim that the afterlife and paranormal research done by the researchers is done in good faith. ALL WORK IS COPYRIGHT BY THE CONDITIONS SET AT THE GENEVA CONFERENCE ON COPYRIGHT.