September 26th, 2014

Last week's report and read all previous reports


COMMENTARY: WHY BE A LONG-TERM PLANNER? One of the biggest problems of

modern life for many people is that they are not long term planners.This could be devastating. We ALL have to accept the inevitable - that one day we will cross over to the afterlife. Science has taken over the study of the afterlife and those scientists and other professionals who have investigated the evidence for the afterlife know with absolute certainty that it exists. And we now know the afterlife has huge consequences. Highly credible information transmitted from the afterlife by afterlife teachers tells us that millions of people are crossing over having wasted their precious time on earth. So, be a long term planner if you are not one now. Guaranteed, you will find a huge difference when you cross over. Reading these weekly reports will be of enormous assistance to assist you to go to the level of the light on crossing over.
JAMES VAN PRAAGH CONVEYS A MESSAGE FROM DEBBIE FORD
In James' new book
Adventures of the Soul
he shares a message that he received from his close friend, Debbie Ford, (below) shortly after she crossed over:

"I am free, James! I am so free! I cannot believe how obsessed I was about my body! What was I thinking? How crazy! Tell everyone not to be so

involved in physical things. It makes it harder to let go at the end, Tell everyone that as a soul you are part of the 'oneness of the wholeness'."

DR. EBEN ALEXANDER SPEAKS ON HOW NEAR DEATH EXPERIENCES ARE BRINGING SCIENCE AND SPIRITUALITY TOGETHER



MEDIUMSHIP INVESTIGATOR


Donna Smith-Moncrieffe, Director of Metaphysics Research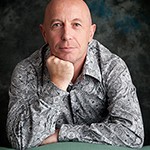 (www.medium7.com) has been sitting in the David Thompson séances currently taking place in the United States. Donna shares the following account: Read more...


PRINCETON UNI PROVES WE ARE ALL PSYCHIC
For more than thirty years Dr Robert Jahn and Brenda Dunne and professors and physicists at Princeton university PEAR department have experimented and proven telepathy and psychokinesis and other psychic abilities. The scientific world has been ignoring this valuable next step in human evolution and power. The experiments show that the phenomena works best when there is a great deal of harmony and resonance between people.
Read more...

WRITING MEDIUMS
: A writing medium is able to go into a light trance and allow his/her hand to be taken over by a spirit person. It is reported that using this method Chico Xavier produced more than 100,000 pages of spirit writing which was published in 412 books, including some in foreign languages in which he was not fluent. His books sold millions of copies - the profits of which were all channelled into charity work.
Chico also produced thousands of psychographed letters for grieving parents containing messages from their sons and daughters who had crossed over into Spirit. The Spiritist Medical Association of São Paulo conducted a survey of some of those letters in 1990. They found that 93% of the letters contained correct names of relatives. As well, 35 % of them were signed with the signature of the person who had died (da Rosa Borges 2010).


DO WE PLAN OUR LIVES BEFORE WE ARE BORN?
Author, Rob Schwartz's book is called, "Your Soul's Plan", discovering the real meaning of the life you planned before you were born. You can visit his web site by going to:
yoursoulsplan.com
.

BUDDHA WAS A TRUE CRITICAL THINKER

Like Silver Birch he taught the value of subjecting your beliefs to evidence and to reason:
"Do not believe in anything simply because you have heard it. Do not believe in anything simply because it is spoken and rumored by many. Do not believe in anything simply because it is found written in your religious books. Do not believe in anything merely on the authority of your teachers and elders. Do not believe in traditions because they have been handed down for many generations. But after observation and analysis, when you find that anything agrees with reason and is conducive to the good and benefit of one and all, then accept it and live up to it." ~ Buddha


U.S. MEDIUMS JOHN EDWARD AND JOHN HOLLAND TALK ABOUT FACTS AND FICTION IN THE SPIRIT WORLD.




WHAT HAPPENS TO YOU WHEN YOU DIE? QUESTION: Victor, I am reasonably good looking woman, but I have always been rather overweight,. Tell me something very important to me - is that going to be the same thing on going to the afterlife?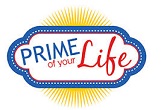 Victor: Absolutely NOT! Guaranteed, in the afterlife, if you are a normal, open minded, good average person - you do not have to be perfect, you will be able to be slim- forever if that is what you want! Here is something I picked up directly from someone who has high credibility about life in the afterlife - Mons Hugh Benson:

"... Indeed, the five senses, as we know them upon earth, become many degrees more acute than when we are in a human body. Any supernormal or sub normal conditions of the physical body, such as excessive stoutness (fat) or leanness (too skinny), vanish when we are in these realms, and we appear as we should have appeared on earth had not a variety of earthly reasons caused us to be otherwise ... There is a stage in our lives, on earth which we know as the prime of life. It is towards this that we all move ...Those of us who are old or elderly when we pass into spirit will return to our prime-of-life period."

NEW TECHNOLOGY AT THE MUNROE INSTITUTE
. The Monroe Institute is working with a new technique for relaxation and inducing changed states of consciousness called
Spatial Angle Modulation.
Here's a participant's review:
A free sample meditation using SAM technology.
Purchase CDs
which use SAM technology.
REDISCOVERING GOD BY RICHARD SHELDRAKE
Fascinating talk - Dr. Sheldrake traces his journey from atheistic reductionist scientist through various religious traditions and back to Christianity through the influence of
Father Bede Griffiths
.

USEFUL FEEBACK FROM OUR FACEBOOK FORUM
We asked our Facebook forum members how their lives have been changed by knowing about the afterlife. Here are two answers:
Deborah: Knowing about the Afterlife has both lightened my load, and, enlightened my life. I have down sized and purged everything that was no longer useful to me, and simplified the way I live, all this was due to realizing how attached to things I was. The enlightenment happened on the inside, and I don't fear leaving all this behind anymore.
Kev: For me, it utterly removes any sense of fearing death. Not having that fear gives me both personal comfort and a massive sense of curiosity.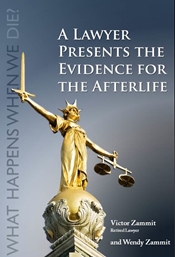 THE BOOK: A LAWYER PRESENTS THE EVIDENCE FOR THE AFTERLIFE - why it is critical to familiarise yourself with this important evidence? We presented twenty different areas of evidence for the afterlife which no genius scientist, no genius skeptic, no genius materialist has been able to disprove - not even for the allurement of one million dollars!

It is important for all mediums, psychics and all those who accept the afterlife to familiarize themselves with these 20 areas of evidence to be able to deal with uninformed skeptics.

We had one skeptic - a paranormally uninformed medical doctor who said that he investigated one Near Death Experience - and was not convinced by it. But notice what he said next, "... therefore there is no afterlife." I contacted this skeptic and told him not to make a fool of himself - that he is ignorant regarding the admissibility of evidence - and would he brief his lawyer to examine our 20 different areas of afterlife evidence no one has been able to rebut. Also, I stated that the NDE's are independently supported by 19 other areas of evidence - to give NDE's validity. He failed to reply - and we hope he has the courage to read and study the afterlife evidence.




AFTERLIFE EXPLORERS CONFERENCE THE VERY FIRST TIME IN
AUSTRALIA -
.... Fri. 24th -25th & 26th JANUARY 2015 IN SYDNEY. Afterlife evidence - and What Happens to You When You Die? Victor and gifted mediums and speakers will be presenting during the long Australia Day weekend. We will be getting the full list of

speakers shortly. I will be speaking on the same day as gifted medium Debbie Malone (see left) - from TV's Sensing Murder (Psychic Detectives) and recent The Bachelor TV series. Communications expert, afterlife author and host of Radio Out There

- Barry Eaton top right, will be the MC and speaking. It is almost certain Barry will be interviewing for you by way of Skype the great mental medium, James Van Praag, for this Afterlife Explorers Conference. Put it in your diary as it will be the most important afterlife conference you will ever attend. Venue: Parramatta RSL Club. More details and information about speakers and tickets soon..


SPIRIT FESTIVAL WESTERN SYDNEY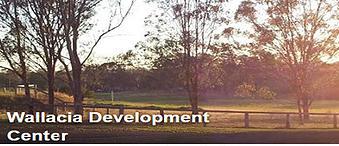 7 - 16th of November 2014- Wallacia Charity Event
Several international physical, trance and mental mediums will demonstrate daily and hold many workshops for all aspiring mediums to meet, learn and connect to like-minded people in an encouraging environment.
Read more...

CHRISTINE MORGAN
CSNU is an international medium and teacher of mediumship. Develop your own intuition and mediumship at these two workshops at Eleanora Heights in Sydney with a highly qualified and experienced teacher.
* ESOTERIC TOOLS WORKSHOP
-Scrying, T leaves, Prophecy & Predictions.
Next Sunday 28th September 2014- all day.
* STRENGTHENING YOUR MEDIUMSHIP CONNECTION
Saturday 4th October 2014- all day.
and a
FOUR DAY WORKSHOP IN MELBOURNE
THURSDAY OCTOBER 9th to SUNDAY 12th 2104
Read more...
FEEDBACK



1) Dear Victor, I just want to say how much you have helped open my mind and change the way I see and live life. Thank you. Kind regards, Chris S.
2) I send your website to everyone I know....
Keep up the great work Victor! John.
3) I don't think I have ever heard anyone wearing a dog collar speak such home truths as those of the retired Bishop John Spong in your last weekly report. To me, everything he said rang so true. I also very much appreciate the link you provided to Monsignor Hugh Benson (although I don't think he acknowledges that title any more!). Finally, thank you to your wife and yourself for all the effort you put into these reports. You may be preaching to the converted (in fact, you are) but the more I can learn the hearafter I do believe I am getting to the truth about the reality of our existence. Chris C.
See Victor on Video
* Subscribe to Victor's Youtube Channel:
* What Happens When you Die
* Afterlife and Science
* Near Death Experiences- Evidence of the Afterlife?
* What You Must Know Before You Die
* David Thompson's Materialization
* Million Dollar Challenge
* The Afterlife on Trial
* A Lawyer on the Afterlife
* Suicide is not the answer
* Religion and the Afterlife
* Ghosts- Randi and closed minded skeptics when they die
* Zwinge Randi's Challenge Exposed ... Lawyer Explains
* Why Professor Richard Dawkins is Wrong
* God--the Evidence (Without Religion)
* Afterlife Without Religion
* Skeptics Demolished
* Afterlife Objections Demolished
* Ghosts- Randi and closed minded skeptics when they die
* Victor Zammit speaking at Speakers Corner



EXCEPTIONAL, WONDERFUL MUSIC: A TRIBUTE TO THE AMERICAN JAZZ GENIUS WHO STUNNED THE WORLD WITH HIS MUSIC: RAY CHARLES. There is no dispute that Ray Charles brought a new kind of music not only to America, but to the whole world. He was highly gifted musician and composer. He had a beautiful alluring uniqueness in music that gave people something very special. Here he is, singing one of his most memorable love songs: "I Can't Stop Loving You."


"I Can't Stop Loving You"
I can't stop loving you
I've made up my mind
To live in memory of the lonesome times
I can't stop wanting you
It's useless to say
So I'll just live my life in dreams of yesterday
Dreams of yesterday
Those happy hours that we once knew
Tho' long ago, they still make me blue
They say that time heals a broken heart
But time has stood still since we've been apart
I can't stop loving you
I've made up my mind
To live in memories of the lonesome times
I can't stop wanting you
It's useless to say
So I'll just live my life in dreams of yesterday
Those happy hours
That we once knew
Tho' long ago
Still ma-a-a-ake me blue
They say that time
Heals a broken heart
But time has stood still
Time has stood still
Since we've been apart
(I can't stop loving you)
I said I made up my mind
To live in memory of the lonesome times
(Sing a song, children)
(I can't stop wanting you)
It's useless to say
So I'll just live my life of dreams of yesterday
(Of yesterday)