September 19th, 2014

Last week's report and read all previous reports


COMMENTARY: THE BRILLIANT MATERIALIZATIONS OF

THE HIGHLY GIFTED RITA GOOLD- WHY IS THIS NOT KNOWN BY ALL GRIEVING PARENTS? Gwen and Alf Byrne's son Russell died in 1963 at the age of 9. Gwen began looking for (and found) evidence of survival through mental mediums. Then in August 1982 she received a phone call that Russell had materialized at a physical mediumship circle, through the mediumship of English medium Rita Goold. He had given the name and address of his parents and asked that they be contacted. After this she was reunited with Russell on more than 100 occasions. He was able to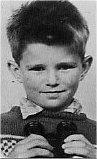 shine a torch on different parts of his body to show he was fully materialized. According to media researcher Trisha Robertson, the late Professor Archie Roy confirmed Gwen and Alf's story and told her that he had been present and seen Russell use the torch to show his materialised body. Alf himself crossed over in 2008 and Gwen is now 84 years old. Their experiences must not be allowed to be forgotten. Read more...




DR ALAN ROSS HUGENOT'S NEAR DEATH EXPERIENCE Alan Ross Hugenot asked some big questions after his near-death experience in 1970. Here he is interviewed here by Mel Van Dusen about this findings as outlined in his book "The Death Experience: What it is like when you die"
Read more in a recent article Epoch Times.


TRISHA ROBERTSON: A formidable afterlife researcher

from Scotland now has a new blog on her website. You are welcome to comment on any of the posts. Tricia is a long term council member, past Vice President and Immediate Past President of the Scottish Society for Psychical Research. She is a tutor for the Department of Adult and Continuing Education (DACE) at the University of Glasgow. In conjunction with Professor Archie Roy she provided a session programme of 20, 2 hour, lectures per session for DACE in a series entitled "An In Depth Study of Psychical Research." This course has now been running for six years. The paranormal- what is the evidence. Read more


JAMES VAN PRAAGH'S BRILLIANT NEW BOOK- ADVENTURES OF THE SOUL: Journeys Through the Physical and Spiritual Dimensions


DEEPAK CHOPRA (joins Victor about Dawkins): " With Dawkins, I am just pissed off" A new book details the years-long, highly acrimonious feud between Deepak Chopra and evolutionary biologist and skeptic Richard Dawkins. Tom Roston's book The Quantum Prophets: Richard Dawkins, Deepak Chopra and the spooky truth about their battle over God, explains that the longstanding rivalry between the two men began at the 2002 TED Conference and culminated in a public debate in 2013. In an interview with Roston, Chopra explained that Dawkins' "arrogance" continues to bother him."With Dawkins, I am just pissed off. I am pissed off by his arrogance and his pretense of being a really good scientist. He is not," Chopra told Roston. "And he is using his scientific credentials to literally go on a rampage." Read more...

PROOF OF AN AFTERLIFE? THE FAMILY FOREVER FOUNDATION- 2008 and again in 2014. A wonderful summary of the evidence- see http://www.foreverfamilyfoundation.org





REINCARNATION: "Past-life recognition in children is being

studied extensively by various scientists and psychiatrists around the world to prove the survival of consciousness beyond the physical realm. Reincarnation research was advanced by Dr. Ian Stevenson in the 1960's, who interviewed thousands of people who had recollections of past lives. Dr. Stevenson discovered that recollection of past lives by children was much more common than many expected and he developed categories to help screen for cases worthy of further study. Dr. Jim B. Tucker, colleague of the late Dr. Stevenson and an associate psychiatry professor at the University of Virginia Medical Center's Division of Perceptual Studies, has compiled over 2500 case studies of reincarnation, which document young children recollecting their previous lives." Read more




ART PRODIGY AKIANE KRAMARIK is now 20 years old. Her spiritual visions and art works from an early age have fascinated people.


Learn more about Arkiane's spiritual journey

LIFE IN THE AFTERLIFE - directly from the afterlife : "The

great celestial sun for ever shines. Neither do we have the many other indications of time that forces themselves upon the earthly consciousness- such, for example, as hunger and fatigue. Nor in the more lengthy passage of time such as the ageing of the physical body and the dulling of the mental faculties. Here we have no recurrent seasons of spring, autumn and winter. Instead we enjoy the glory of perpetual summer - and we never tire of it." (Mons.Hugh Benson, LIFE IN THE WORLD UNSEEN).

DIRECTLY FROM THE AFTERLIFE: "Great minds require proof of small things, and this is right; but it does not require that great truths should be placed before great minds. Many minds, of more simple attainment, grasp great truths much more easily than do minds which possess the quality of greatness." (Eward C Randall, THE FRENCH REVELATION, P304)



WE ARE ALL ONE. Alan Watts (1915-1973) wrote over twenty books and numerous articles on subjects such as personal identity, the true nature of reality, and the pursuit of happiness, relating his experience to scientific knowledge and to the teachings of Eastern and Western religions and philosophies. Read more.


FEEDBACK ON THE OLD TESTAMENT ITEM LAST WEEK-
There was overwhelming agreement from people who contacted us last week that the view of God put forward in the Old Testament was the work of writers who make out that God has a lower standard of morality than a spiritually advanced human being and is a gross insult to our intelligence. Only a few felt it should be retained for historical or cultural reasons.





QUESTION
:
'ETERNAL HELLFIRE
' -
WHERE DID THAT BELIEF ACTUALLY COME FROM?
-
Recently you mentioned Rev. Ken Vincent
saying the Christian belief

came from a mistranslation of the word 'eon' - and it was also stated that the first, original Greek Bible does not contain the word 'ETERNITY' in relation to punishment. So. logically, why doesn't the Christian Church put things right and do away with the doctrine of eternal damnation? J. Lewis
Victor
. That's a very good question. And yes, it is confirmed that whenever eon - in the Greek Biblical text - was associated with punishment it was mistranslated into the Latin Bible to mean 'eternal'. Biblical experts have contacted the Vatican about this but the Vatican has not done anything. This is because it means changing the Bible (yet again). And that is not possible because the Church - especially the Catholic Church - says that the Church is being looked after by the 'Holy Ghost.' There were those who claimed the Church wanted eternal hellfire in the Bible to terrorize people into submission to the Church. This was reinforced by a teaching that only Catholic priests have the power to forgive sins - and that only Christians go to heaven. No wonder the time is now to bring about a sharp reformation to remove the absolute nonsense from the Bible.
BISHOP JOHN SPONG SAYS "HELL IS AN INVENTION OF THE CHURCH TO CONTROL PEOPLE
"


INSPIRATIONAL


Scott Neeson, former head of 20th Century Fox International, left Hollywood to save children rotting in Cambodia's garbage dumps. He sold his mansion, Porsche, and yacht to set off for Cambodia to provide food, shelter and education to destitute children. Scott now cares for more than 1,000 Cambodian children and their families. Read more...



AFTERLIFE EXPLORERS CONFERENCE THE VERY FIRST IN

SYDNEY AUSTRALIA -

.... Fri. 24th -25th & 26th JANUARY 2015. Afterlife evidence - and What Happens to You When You Die? Victor and others will be speaking. Communications expert, afterlife author and host of Radio Out There - Barry Eaton, will be the MC and speaking. Put it in your diary as it will be the most important afterlife conference you will ever attend. Venue: Parramatta RSL Club. More details and information about speakers and tickets soon..

MEDIUMSHIP DEMONSTRATION SYDNEY
- An intimate evening of Spirit Communication.
Next Friday -26 September 2014 7.30pm- 2 hours
and
ESOTERIC TOOLS WORKSHOP
-Scrying, T leaves, Prophecy & Predictions.
Next Sunday 28th September 2014- all day
Both at Eleanora Heights Sydney with Christine Morgan CSNU
Read more...

FEEDBACK.
We asked on our facebook group page if people ever got tired of reading about the Near Death Experiences of others. Here are a few of the 118 unanimous responses:


Joe: Totally no!

Irene: Never, Ever . . . they are SO comforting!

Margaret: No I love reading about them x

Connie: Love to hear and read about them

Ornella: Never ever ..makes me feel normal !

Vandana: Never ....more the better...as much validation as possible. Its like need for food. We eat and then after some time we again need to eat.

Nadine: Never! I can't get enough!

Colleen: Always interesting

Connie: Nope!


See Victor on Video
* Subscribe to Victor's Youtube Channel:
* What Happens When you Die
* Afterlife and Science
* Near Death Experiences- Evidence of the Afterlife?
* What You Must Know Before You Die
* David Thompson's Materialization
* Million Dollar Challenge
* The Afterlife on Trial
* A Lawyer on the Afterlife
* Suicide is not the answer
* Religion and the Afterlife
* Ghosts- Randi and closed minded skeptics when they die
* Zwinge Randi's Challenge Exposed ... Lawyer Explains
* Why Professor Richard Dawkins is Wrong
* God--the Evidence (Without Religion)
* Afterlife Without Religion
* Skeptics Demolished
* Afterlife Objections Demolished
* Ghosts- Randi and closed minded skeptics when they die
* Victor Zammit speaking at Speakers Corner



EXCEPTIONAL, MEMORABLE, WONDERFUL, BEAUTIFUL SONG ''The Way We Were' sung by the beautiful voice of Barbara Streisand from the movie of the same name with Robert Redford. Some songs just penetrate your heart and soul - to give you a really wonderful spiritual uplift. This wonderful love song is one of them. Just let the music penetrate your heart, mind and soul - a most wonderful feeling!

'THE WAY WE WERE'

Mmm. Mmm.
Memories, light the corners of my mind
Misty watercolor memories of the way we were.
Scattered pictures of the smiles we left behind
smiles we gave to one another
for the way we were.
Can it be that it was all so simple then
or has time rewritten every line?
If we had the chance to do it all again
tell me would we? Could we?
Memories, may be beautiful and yet
what's too painful to remember
we simply choose to forget
So it's the laughter we remember
whenever we remember
the way we were.
Whilst we encourage and we publish many papers and reports by afterlife researchers, we are not in a position to guarantee the accuracy of all claims. We accept the imputed claim that the afterlife and paranormal research done by the researchers is done in good faith. ALL WORK IS COPYRIGHT BY THE CONDITIONS SET AT THE GENEVA CONFERENCE ON COPYRIGHT.