October 31st, 2014 - HAPPY HALLOWEEN
to all our friends who celebrate this festival.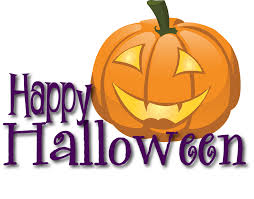 Last week's report and read all previous reports



COMMENTARY: DANGER! STAY AWAY FROM THE

OUIJA BOARD UNLESS YOU ARE WITH AN EXPERT! It's a popular pastime for many at Halloween, often done by teenagers for "a bit of fun". Over the years I have warned people a number of times that unless you are with someone who knows what he or she is doing when using the ouija board DO NOT TOUCH it! I've had a lady with her family who thought she could just 'play' the ouija board. Now she says, some negative energy is around

the house and will not go away. This negative energy has replied using very dirty language. Clearly, I told her, do NOT use the ouija board and get a skilled medium to help you to spiritually clean your house. Under the right conditions some very positive work has been produced using the ouija board - for example, the SETH works initially came about through the ouija. But it was approached with the right intent and the right energy. But advise teenagers and the curious to keep away from things they do not really understand. Read more...



SOME OF THE MOST BRILLIANT SCIENTISTS IN THE WORLD: THE FIRST INTERNATIONAL CONGRESS OF CONSCIENTIOLOGY- ICC WILL BE HELD IN PORTUGAL 22nd-24th May 2015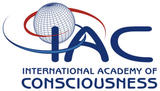 This will be an incredible gathering of the top NDE, OBE, PSI, Consciousness and afterlife scientists and researchers in the world.
The first eight speakers announced are:
* Brenda Dunne (co-author of Margins of Reality - USA)
* Dr. Tom Campbell (author of My Big T.O.E. - USA),
* Dr. Massimiliano Sassoli de Bianchi (author The Observer Effect: The Quantum Mystery Demystified - Switzerland),
* Dr. Ulisse di Corpo and Dr. Antonella Vannini (co-authors of Syntropy: The Energy of Life - Italy),
* Dr. Chantal Toporow (European Program Chair for Society for Scientific Exploration (SSE))
* Dr Federico Faggin, consciousness scholar and philantropist, inventor of commercial microprocessor, cornerstone of the Information Age.
Reserve your seat
and
follow news
.

HOAX! SYDNEY'S CHANNEL 10 TV
through ignorance, negligence or incompetence promoted the greatest GREATEST HOAX in American paranormal history. Last

Wednesday on Channel 10 four uninformed and negligent tv presenters - Jessica Rowe, Joe Hilderbrande and Sarah Harris swallowed hook, line and sinker the pernicious propaganda about Florida hoaxer J Randi's alleged $1m challenge. They also allowed him to demonstrate spoon bending- with his own spoon.
There is no-one with any credibility in psi investigation who believes Randi's challenge is legitimate. Even some of the closed minded skeptics, such as Prof Hyman, think Randi is an embarassment. There are many quality arguments why the alleged $1m is a hoax. The greatest argument is that Randi told Professor Dennis Rawlings that he will always have a way out of paying anything. Why? Because Randi's challenge is the GREATEST HOAX in American history.
Basic research negligently ignored by Channel 10 - would have shown that. So many credible psychics tried to apply for this challenge and each time J. Randi REFUSED to answer their emails because his research on these psychics proved they could beat the challenge. One of them was the very highly credible Professor of Physics Dr Jan Vandersande.
For more on Randi's lack of credibility see:
The Myth of the Million Dollar Challenge
The Randi Prize

A critical look at Randi's challenge

A skeptical look at James Randi
and
James Randi's Challenge Exposed ...A Lawyer Explains
NEAR DEATH EXPERIENCES-
commonalities of the experience

WHY GRIEVE? : directly from a highly credible afterlife source: "...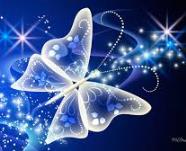 " Do not mourn because the caterpillar has become a beauteous butterfly. Do not weep because the cage has been opened and the bird has been set free. Rejoice and know that the enfranchised soul has found liberty and that, if you would but unfold the powers that the Great Spirit has given you, you could share some of the new beauty and joy which is theirs. You could understand the plan of death and realise that death is but a stepping stone, a door through which you enter into the larger freedom of the realms of the spirit." Silver Birch.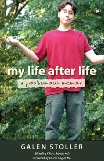 OXYTOCIN TREATMENT FOR SEVERE GRIEF
Three weeks after his son Galen's death in a train accident Dr. Kenneth Stoller wondered if oxytoxin could help him with his overwhelming grief. He had been using oxytocin for treating fear and anxiety in children with autism and began to think it might work for people in his position. Dr Stoller, went on to edit his son Galen's book
My Life After Life: A Posthumous Memoir
. Read more on his excellent his
Grief SOS page
.
WHAT HAPPENS WHEN YOU DIE? RICH MARTINI'S DOCUMENTARY
"Flipside: A Tourist's Guide on How to Navigate the Afterlife" - documentary is at
flipsidethefilm.com
- and the book is at amazon, or
flipsidethebook.com
- now a Kindle book - about reincarnation.
Peter Smith one of the therapists featured in the video will be speaking and leading a workshop at the Afterlife Explorers' Conference in Sydney in January 2015 (see below).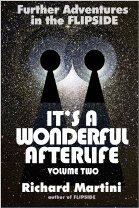 RICH MARTINI: FLIPSIDE IT'S A WONDERFUL AFTERLIFE VOL.2: FURTHER ADVENTURES INTO THE AFTERLIFE
takes a quantum leap forward into the afterlife, includes interviews with scientists discussing the source of consciousness, comparing near death experiences (NDE) with between life sessions (LBL), and includes interviews with people who claim to be speaking from the afterlife. The foreword is written by Dr Stoller's son GALEN STOLLER.
Read more...



WALLACE, DR ALFRED RUSSELL(1832-1903):

The famous Naturalist and co-discoverer with Darwin of the principles of evolution, also was a member of the Dialectical Society in 1869. A pronounced materialist before he discovered Spiritualism he became convinced of the existence of the afterlife by studying the evidence. Later concerning its phenomena he said, "They are proved quite as well as any facts are proved in other sciences."


WHAT HAPPENS WHEN YOU DIE? Two highly credible afterlife intelligences (S. Birch and
Mons. Hugh Benson) transmitted interesting information on crossing over, "There is surprising number of people who do not realise that they have passed from the earth in the death of the physical body. Resolutely they will not believe that they are what the earth would call 'dead'. They are dimly aware that some sort of change has taken place, but what that change is they are not prepared to say. Some, after a little explanation - and even demonstration - can grasp what has actually happened; others are stubborn, and will be convinced only after prolonged reasoning' - Mons. H Benson. And S Birch says there are those who take hundreds - even thousands of years before 'awakening' takes place.
THE LOVE NEVER ENDS– Messages From The Other Side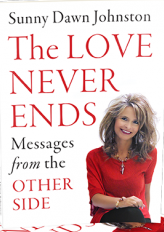 Over the last fifteen years, Sunny Dawn Johnston has performed hundreds of readings for clients where she's communicated with spirits, guides, and their loved ones who have crossed over to the other side. The constant theme she receives from all of these divine entities and loved ones is this: Love never ends; fear exists only in this world.In her new book
The Love Never Ends: Messages from the Other Side
, Sunny shares a selection of true and amazing stories from her experience as a psychic medium and intuitive. These encounters with the other side prove without a doubt that the universe is full of love. Order in the next 96 hours and receive an autographed copy of my book, as well as these gifts below for FREE!
Read more...

QUESTION: "Hi Victor, I noticed an on line

response to the Coast to Coast interview - there is some skeptic saying that what David Thompson does can't be real - there is no ectoplasm and no materializations - it's fraud - otherwise he would have videos of those who materialize."
Victor: I've been dealing with all kinds of objections about David Thompson for the last nine years - there's nothing new about the videos issue. This skeptic - who appears to have his head in the sand - has not done his homework because David had on his website a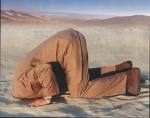 short video of materialized 'William' - David's own guide made with a very special camera. These skeptics and cynics better wake up to the fact that when they call a medium 'fraud' they could be sued for defamation - following the successful win by medium Sally Morgan, who won nearly a quarter of a million dollars against a mainstream newspaper because its journalists called her a fraud. The legal precedent created is that anyone calling a medium a fraud has to specifically identify and prove what was done fraudulently. If they cannot they could be sued and could lose their house - if they had one! Remember also when I first started to report David's materializations I offered *$500,000 for any skeptic to prove fraud in David's materializations. In some nine years no skeptic was absolutely sure fraud was taking place.



DONNA SMITH-MONCREIFF INVESTIGATES DAVID THOMPSON and writes a stunning positive assessment Read report.
PARANORMAL= supernormal - ie, not within generally accepted experience of cause and effect. 'SUPERNATURAL' refers to phenomena which violate natural laws. There is no reason to suppose that any exist. Psychic phenomena, as all researchers and Spiritualists would agree, is not supernatural; it follows well-defined laws so far as we can discover. Better word to use is 'PARANORMAL'.



PSYCHIC SURGEON/ PHYSICAL MEDIUM GARY MANNION IN SYDNEY THIS WEEKEND Psychical researcher Trisha J. Robertson has conducted a study on Gary's healing over several years.

November 2nd-4th 2014
This Sunday, November 2nd, at Wallacia Gary Mannion will be offering a 10am class on "How to Build a Physical Circle" and a 2pm class on "Getting into Trance States". Suggested donation for each $20.
At 7.30pm he will be doing a demonstration of table tipping, a form of physical mediumship that has been practiced particularly during the mid to late 1800s during the height of Spiritualism. It is done in the dark or red light. Donation $25. Read more...(go to events and scroll down to the very bottom- "other events with Gary Mannion").

For those interested in healing sessions, Gary is currently taking appointments for November 3rd and 4th. Donation $50. Other dates also available. Call Michael at 0431471887 or email mmayo87@gmail.com with subject heading "RE: Gary at Wallacia".
IN PORTUGUESE - 'SCIENCE AND

SPIRITUALITY': EXCELLENT JOURNAL
"Em primeiro lugar eu gostaria de agradecer pelo download da nossa primeira edição da revista CIÊNCIA ESPÍRITA. Já fazia algum tempo que eu vinha conversando com amigos e pesquisadores e buscávamos uma solução para um problema encontrado no meio espírita: Onde podemos concentrar e encontrar artigos, dentro dos moldes científicos, para o contexto espírita." Read more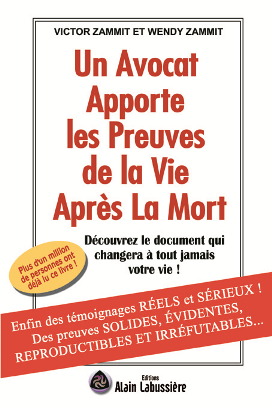 OUR NEW 'BEST SELLING BOOK' NOW AVAILABLE IN FRENCH

Our thanks to Alain and Christine Labussière who have published a French edition of our new book.

Buy online.






'RELIGION' and 'SPIRITUALITY' : Just a few days ago those heavily into religion said they make no difference between religion and spirituality. But there is a HUGE difference. As I said many times before it is very

important to make a distinction between being spiritual and being religious - these two are NOT the same thing. Attending Church services, singing hymns, praying - all that is being 'religious'. But as soon as you ACTIVELY do something to unselfishly help others - making the world a better place to live in -

that is being spiritual. There are many in religion who are also spiritual. But there are others who by conduct show they are not. Religion is about beliefs and creeds. Being spiritual is about unselfishly helping others. And on crossing over, it is how spiritual you have been that will matter, not what beliefs you had.

KINDNESS - "THE SANDWICH MAN" INSPIRES OTHERS Allan Law has one goal and stops at nothing in order to accomplish it. He wants to help the homeless people of Minneapolis. For more than 12 years, Allan has taken sandwiches to those who need them most. Every SINGLE night, he gives out 600 to 700 sandwiches that are made with the help of volunteers. Inspiring.



AFTERLIFE EXPLORERS CONFERENCE -
in PARRAMATTA, SYDNEY January 2015 - 18 INSPIRATIONAL speakers & mediums. We invite all Spiritual and new thought churches, psychics, mediums and their supporters,

those interested in Near-death experiences, end of life (Pete Smith - right) experiences,

out of body (Dr Michelle Knight, left) experiences and consciousness studies - all supporters of paranormal research- and all psychic, mediumship and spiritual groups to join together to support Australia's first AFTERLIFE EXPLORERS CONFERENCE at Parramatta RSL Club 24th-26th January 15.
Check out the list of topics to be covered. Victor will be speaking Saturday 24th January in the afternoon.



GREAT GIFTED INTERNATIONAL MEDIUMS: This is a wonderful opportunity for you to expand your

networks, meet like minded people and take the message of the afterlife to a much wider audience. Meet Val Hood above, Christine Morgan, right Read more...
TICKETS GO ON SALE NOVEMBER 1st 2014
Conference Day Pass $ 95.00
3 Day Combo Conference Pass $ 260
Messages from the Other side $ 45 per night
WIN FREE TICKETS HERE



FESTIVAL OF PHYSICAL MEDIUMSHIP - at Wallacia, near Penrith, (Sydney).
SPIRIT FESTIVAL WESTERN SYDNEY


Only ONE weeks to go...
7th - 16th of November 2014- Wallacia Charity Event
Several international physical, trance and mental mediums will demonstrate daily and hold many workshops for all aspiring mediums to meet, learn and connect to like-minded people in an encouraging environment. Read more...



'LIFE IN THE AFTERLIFE': 2015 Academy of Spirituality and Consciousness Studies - the event of the year in the United States!
Arizona SEPTEMBER 2015 - book now and

save $$$ Victor Zammit retired attorney, great mediums and top speakers will be participating.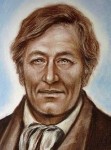 SPECIAL FEATURE: An 'intelligence' from the afterlife - 'Wiliam'-David Thompson's friend and mentor (picture right, drawn by a psychic artist) who died in 1897 will be answering questions from the audience. Read more....


See Victor on Video
* Subscribe to Victor's Youtube Channel:
* What Happens When you Die
* Afterlife and Science
* Near Death Experiences- Evidence of the Afterlife?
* What You Must Know Before You Die
* David Thompson's Materialization
* Million Dollar Challenge
* The Afterlife on Trial
* A Lawyer on the Afterlife
* Suicide is not the answer
* Religion and the Afterlife
* Ghosts- Randi and closed minded skeptics when they die
* Zwinge Randi's Challenge Exposed ... Lawyer Explains
* Why Professor Richard Dawkins is Wrong
* God--the Evidence (Without Religion)
* Afterlife Without Religion
* Skeptics Demolished
* Afterlife Objections Demolished
* Ghosts- Randi and closed minded skeptics when they die
* Victor Zammit speaking at Speakers Corner

FEEBACK: 3 only:
1. Dear sir, I had shared your reports with a few friends here in Malaysia and as for me personally, it helps reduce my fear on death. Thanks a lot for your research and works indeed it helps so many people .
Thanks CSEe, Malacca , Malaysia
2. Dear Victor,
Thank you for the Ray Charles "I can't stop loving you". It must have been written for this of us grieving for our soul mates – perhaps his own.
Helen

3.Thank you for writing the book. I believe humanity is now ready to understand the true nature of mankind. Having had several on the other side contact me, I have to believe in the afterlife. I had a near-death experience some years ago and totally recalled the afterlife experience!Jessica




INSPIRATIONAL MUSIC: JOE COCKER AT HIS EMOTIONAL BEST! 'YOU ARE SO BEAUTIFUL TO ME': this beautiful song is pure magic - it is highly melodic, highly emotional, and highly evocative. For those who do no know yet, try seeing it in full screen- click on the bottom right square - the HD picture is magnificent!




Whilst we encourage and we publish many papers and reports by afterlife researchers, we are not in a position to guarantee the accuracy of all claims. We accept the imputed claim that the afterlife and paranormal research done by the researchers is done in good faith. ALL WORK IS COPYRIGHT BY THE CONDITIONS SET AT THE GENEVA CONFERENCE ON COPYRIGHT.