October 24th, 2014 -
Last week's report and read all previous reports


COMMENTARY: GREAT RESPONSE TO OUR INTERVIEW on Coast to Coast AM with George Noori.


A warm welcome to all the new subscribers who joined us as a result of the interview Wendy and I did on coast to Coast AM.
We received many most wonderful positive responses, but this one from the United States is certainly one of the very best: from Russell Symonds' Facebook (U.S.),
"I have to say that Coast-to-Coast interview had to be one of the best and most interesting radio shows I ever heard. Congratulations Victor and Wendy Zammit for doing such an amazing job presenting this critical afterlife information! Thanks for allowing millions more people to have the opportunity to learn more about the amazing mediumship of Leslie Flint and David Thompson! I listened with rapt attention to every word throughout the whole interview, and both of you seemed to come across as being among the most sensible people to ever speak on that program".
We signed a release that we would not distribute the program but for $6.95 per month you can join Coast to Coast Insiders and listen to ANY of their wonderful archived programs including all these amazing guests.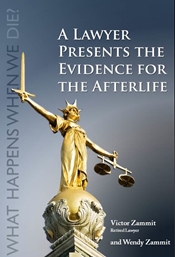 THANK YOU! OUR BOOK NOW IS LISTED BY AMAZON AS A "BEST SELLER'! We thank all those lovely people who purchased a copy of A Lawyer Presents the Evidence for the Afterlife. Thanks to your support Amazon has put our book on the list of BEST SELLERS. Amazon has temporarily sold out of copies but is reprinting more to meet the high demand. Thank you again!
Buy on amazon.com
Buy on amazon.co.uk
Buy on Barnes and Noble (accepts Paypal
Buy on Book Depository (accepts Paypal)


THE AFTERLIFE INVESTIGATIONS: THE SCOLE EXPERIMENT
Some of our new subscribers may not be familiar with
the Scole Experiment
, one of the best recent examples of physical mediumship research. This 2 minute 'teaser' will give you a brief overview.
Watch Tim Coleman's full video



SCIENTIST'S SURPRISING ANALYSIS OF THE SCOLE PHENOMENA
William Treurniet

was for many years a research scientist in a Canadian government laboratory. The focus of his research was on human interaction with information technology, such as psycho acoustics related to audio encoding. He has had a long-standing interest in anomalous phenomena such as ESP and UFOs. Recent research involved the study of data from physical mediumship sessions.
Read his analysis of Robin Foy's book on the Scole Experiment.
William will be coming to Australia to speak at the
Wallacia Spirit Festival.

HOW HAS YOUR NEAR-DEATH EXPERIENCE CHANGED YOU? A DOCUMENTARY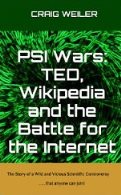 CRAIG WEILER SHOWS HOW CLOSED MINDED SKEPTICS HIJACKED WIKIPEDIA:
Dean Radin writes about Craig's book:
" It describes a world where the most widely accessed factual encyclopedia is actually a work of fantasy written by anonymous amateurs; where organizations that purport to support scientific inquiry in fact do the complete opposite; where a celebrated science prize is actually an impossible-to-win publicity stunt; and where an entertainment outlet with a mission for sharing ideas instead acts to censor them. And this is just the beginning."
'PSI Wars: TED, Wikipedia and the Battle for the Internet'
.


CORAL POLGE PSYCHIC ARTIST

Coral Polge was an English artist medium with the ability to make drawings of spirit entities. She claimed to be artistically guided by the spirit of Maurice-Quentin de La Tour (1704 -1788) in making drawings.

Read more about spirit artists




WHAT HAPPENS WHEN YOU DIE? A SPECIAL BOOK FOR GRIEVING PARENTS In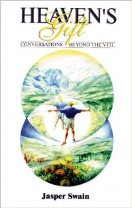 Heaven's Gift, Judge Jasper Swain's son Mike communicates through trance medium Mrs Nina Merrington to give a full description of his passing (without pain) in a motor vehicle accident and of the world he found himself in. Highly recommended. Buy e-book $4.99.

"Mike, tell me more about that world. How do you get there?" Where does it exist?"

"Dad, everyone comes here through the gates of death. You have to rearrange your values to appreciate its virtues, though! While you are still on earth, your thought, your intentions, everything you do, gives your soul a certain rate of vibration. For argument's sake, let's suppose your soul is vibrating in a fifty megacycle band. When you die and manifest here, you would go straight to the part of our world which vibrates at fifty megacycles. Read extracts...



DR. JAN VANDESANDE REPORTS ON TWO SITTINGS WITH PHYSICAL MEDIUM KAI M. from the GERMAN FELIX CIRCLE

Prof. Jan Vandesande (left) stated,"I was very fortunate to have had the well-known German materialization medium, Kai M., and his wife Julia come to the Los Angeles area for two séances on July 19 and 20, 2014.... There is absolutely no doubt in my mind that the physical phenomena we observed in the two séances could not have been produced by Kai (picture left, below)

or Julia walking around in the dark or by any other means. Similarly, there is no way Kai's mind could have produced the phenomena (I discuss this possibility in
my book
). The only explanation is that spirit entities (Hans and others in the spirit world) produced these phenomena using Kai's mediumship. Seeing ectoplasm in red light is a rare experience now a days. The séances were a truly unique experience."
Read full report.
Kai will be demonstrating at
Wallacia Spirit Festival
and other Australian venues in the next month.

RUSSEL SYMONDS E-BOOKS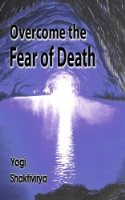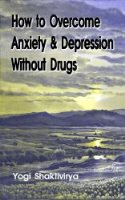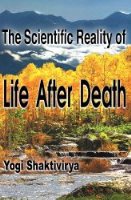 Russell Symonds (Yogi Shaktivirya) is the author of 21 Kindle electronic edition books on the subjects of environmental, spiritual, nutritional and evolutionary wholeness. Many of the subjects he writes about include: life after death, astral projection, mysticism and meditation to connect to the reality of Spirit. All his books are fascinating. Read more...


QUESTION: ASTRAL TRAVEL: "I have heard of astral traveling or out-of-body experiences which seem to happen to me. How does this function."

From the highly credible S. Birch, directly from the afterlife: "It happens very simply that the real you leaves your body and is able to travel vast distances, sometimes into our world, and sometimes into other further reaches of your world. Actually, every one of you travels astrally when you go to sleep. Then your spirit, for the time being, departs from your body, roams into our world and meets souls you love and who love you. It is a divine provision by which preparation is made for the time when you come here, so that it will not be a shock. When you do come you will remember, and be ready for the many wonderful happenings that spirit life has to offer you. It could be said that you die every night."

ROBERT MONROE
in this 1979 interview talks about his first OBE and explains that the evidence is that we all go out of our bodies while we sleep. He claims that having an OBE convinces people that there is an afterlife and can help people prepare for their transition.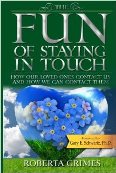 REVIEWERS WANTED: The Fun of Staying in Touch: How Our Loved Ones Contact Us and How We Can Contact Them.
Ever wondered about signs from our loved ones? How can they possibly make a butterfly or a penny or a feather appear? Roberta Grimes deals with Physical Signs, Electricity, Scents, Sounds, Thoughts, Coincidences, Synchronicities, Numbers, Dreams,Light, Visions, and Manifestations.
And she shows various ways we can get a message back to our loved ones.

We will send a free pdf copy to the first 20 subscribers who agree to read the book and write a short review on Amazon or one of the other online bookstores. Email bookclub@victorzammit.com




ANIMALS IN THE AFTERLIFE- KIM SHERIDEN




SPIRITUAL EVOLUTION THROUGH OUT OF BODY EXPERIENCES The International Academy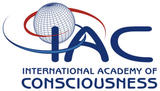 of Consciousness is a non-profit research and education organization which encourages the rational study and development of psychic and energetic abilities, especially the out-of-body experiences (OBE).
Join Nelson Abreu for a free online lecture designed for Australian and Pacific audiences this Saturday October 25th: 11am Brisbane time, 12 noon Sydney and Melbourne time, 9am Perth and Singapore time. Read more...





SUSANNE WILSON EXPLAINS HOW A MEDIUMSHIP READING WORKS Susanne Wilson, based in Carefree Arizona, is a world class medium and spiritual teacher who will be presenting at the Academy of Spirituality and Consciousness Studies Afterlife Conference in Arizona 2015.



HELP! TRANSLATORS WANTED! May I ask

those translators who were good enough to translate some of my work in the past to contact me again. If they have the time could they translate the CROSS-EXAMINATIONS into different languages. I already have a volunteer - from

Sweden, Rolf Erik Solheim - to translate the Cross-Examination of Prof Richard Dawkins into Swedish. For those who can do a translation in French, Italian, German, Russian, Dutch and other languages please contact me on translations@victorzammit.com


AFTERLIFE EXPLORERS CONFERENCE -


in PARRAMATTA, SYDNEY January 2015 We invite all Spiritual and new thought churches, psychics, mediums and their supporters, those interested in Near-death experiences, end of life experiences, out of body experiences and consciousness studies - all supporters of paranormal research- and all psychic, mediumship and spiritual groups to join together to support Australia's first AFTERLIFE EXPLORERS CONFERENCE at Parrramatta RSL Club 24th-26th January 15.
Check out the list of topics to be covered. Victor will be speaking Saturday 24th January in the afternoon.



This is a wonderful opportunity for you to expand your networks, meet like minded people and take the message of the afterlife to a much wider audience. Read more...


TICKETS GO ON SALE NOV 1st
Conference Day Pass $ 95.00
3 Day Combo Conference Pass $ 260
Messages from the Other side $ 45 per night
WIN FREE TICKETS HERE


FESTIVAL OF PHYSICAL MEDIUMSHIP - at Wallacia, near Penrith, (Sydney).
SPIRIT FESTIVAL WESTERN SYDNEY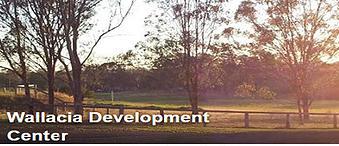 Only two weeks to go...
7th - 16th of November 2014- Wallacia Charity Event


Several international physical, trance and mental mediums will demonstrate daily and hold many workshops for all aspiring mediums to meet, learn and connect to like-minded people in an encouraging environment. Read more...



'LIFE IN THE AFTERLIFE': 2015 Academy of Spirituality and Consciousness Studies
Arizona SEPTEMBER 2015 - book now and

save $$$ Victor Zammit retired attorney,

Prof. Gary Schwartz - great mediums and top speakers will be participating. Rapidly becoming a

great annual afterlife event in the United States. One of the greatest materialization mediums in the world will be demonstrating.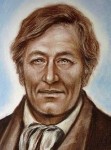 SPECIAL FEATURE: An 'intelligence' from the afterlife - 'Wiliam'-David Thompson's friend and mentor (picture right, drawn by a psychic artist) who died in 1897 will be answering questions from the audience. Read more....



THE AFTERLIFE AWARENESS CONFERENCE Norfolk, VA, June 4-7, 2015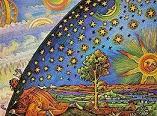 The latest issue of The Afterlife Awareness Conference newsletter is now available! Check it out for event details, updates and special offers, including a chance to win free access to the livestream of last year's event -
The 2015 gathering features stellar leaders in their field. Early bird prices expire Dec. 31.

Read more...

See Victor on Video
* Subscribe to Victor's Youtube Channel:
* What Happens When you Die
* Afterlife and Science
* Near Death Experiences- Evidence of the Afterlife?
* What You Must Know Before You Die
* David Thompson's Materialization
* Million Dollar Challenge
* The Afterlife on Trial
* A Lawyer on the Afterlife
* Suicide is not the answer
* Religion and the Afterlife
* Ghosts- Randi and closed minded skeptics when they die
* Zwinge Randi's Challenge Exposed ... Lawyer Explains
* Why Professor Richard Dawkins is Wrong
* God--the Evidence (Without Religion)
* Afterlife Without Religion
* Skeptics Demolished
* Afterlife Objections Demolished
* Ghosts- Randi and closed minded skeptics when they die
* Victor Zammit speaking at Speakers Corner



FEEBACK:

1) Well 2 very interesting things you wrote about this week ! The defamation of professional psychics and mediums is always a big concern and important for people to realize they cannot just do this anymore - even on Facebook - and regardless of who they are - or there can be legal consequences resulting in lots of money needing to be paid out ! On a brighter note the Afterlife Conference in Sydney in January looks wonderful - I have wanted to attend the USA ones for ages so am trusting things work out for me to attend in Sydney Very exciting !
Elisabeth Jensen
.
2) You highlighted some very valid points on respecting other mediums, well said....Angela F Jeffries
3) Good on you re psychics being defamed ... Debbie Malone is one of the best ones around ...Simon Turnbull
International Psychics Association




GREAT INSPIRATIONAL MUSIC: ONE OF THE GREATEST LOVE SONGS EVER WRITTEN: 'ALL YOU NEED IS LOVE'. On stage you will see giants of popular music: Paul McCartney, Joe Cocker, Eric Clapton, Rod Stewart & Cliff Richard - singing All You Need Is Love to thousands of devoted fans. Visually is absolutely stunning in H.D. This is something very special, especially those who are familiar with the Beatles' music.
"All You Need Is Love"
Love, love, love
Love, love, love
Love, love, love
There's nothing you can do that can't be done
Nothing you can sing that can't be sung
Nothing you can say but you can learn how to play the game
It's easy
Nothing you can make that can't be made
No one you can save that can't be saved
Nothing you can do but you can learn how to be you in time
It's easy
All you need is love
All you need is love
All you need is love, love
Love is all you need
Love, love, love
Love, love, love
Love, love, love
All you need is love
All you need is love
All you need is love, love
Love is all you need
Nothing you can know that isn't known
Nothing you can see that isn't shown
Nowhere you can be that isn't where you're meant to be
It's easy
All you need is love
All you need is love
All you need is love, love
Love is all you need
All you need is love (All together, now!)
All you need is love (Everybody!)
All you need is love, love
Love is all you need
Love is all you need (Love is all you need)
Love is all you need (Love is all you need)
Love is all you need (Love is all you need)
Love is all you need (Love is all you need)
Love is all you need (Love is all you need)
Love is all you need (Love is all you need)
Love is all you need (Love is all you need)
Love is all you need (Love is all you need)
Love is all you need (Love is all you need)
Love is all you need (Love is all you need)
Love is all you need (Love is all you need)
Yee-hai! (Love is all you need)
Love is all you need (Love is all you need)
Yesterday (Love is all you need)
Love is all you need (Love is all you need)
Love is all you need (Love is all you need)
Love is all you need (Love is all you need)
Oh yeah! (Love is all you need)
She loves you, yeah yeah yeah (Love is all you need)
She loves you, yeah yeah yeah (Love is all you need)

Whilst we encourage and we publish many papers and reports by afterlife researchers, we are not in a position to guarantee the accuracy of all claims. We accept the imputed claim that the afterlife and paranormal research done by the researchers is done in good faith. ALL WORK IS COPYRIGHT BY THE CONDITIONS SET AT THE GENEVA CONFERENCE ON COPYRIGHT.