October 10th, 2014

Last week's report and read all previous reports

** Please note for future reference: If you do not receive your weekly report email please check
here
for possible solutions.

COMMENTARY: NEAR DEATH EXPERIENCES ARE IN THE NEWS AGAIN
This week there have

been a number of articles in newspapers all over the world about the release of Dr. Sam Parnia's AWARE (AWAreness during REsuscitation) study which has been going since 2008 sponsored by the University of Southampton in the UK. Of 2060 cardiac arrest patients studied, 330 survived and 140 said they had experienced some kind of awareness while being resuscitated.
What is most frustrating is the claim that this is the
first
time scientists have found evidence of the afterlife. Here's a typical example from the London Telegraph.
"First hint of 'life after death' in biggest ever scientific study"
. As readers of this report well know scientists have been finding evidence of life after death in scientific studies for at least 150 years.
Reporters who do not know the subject are latching onto different findings of the study and sometimes quoting them out of context, for example Dr. Parnia never stated that NDEs are hallucinations as is sometimes misreported.
However the study is important since there is documented evidence that all the patients' hearts had stopped beating and their brains had stopped functioning. Two of the patients correctly reported oberving things from an out of body perspective. One of them reported hearing two beeps from a machine that only beeped every three minutes. Unfortunately there were no test pictures placed on high shelves in 78% of the rooms where people had cardiac arrests including those of these two patients. You can
read the report in full online
.
ANOTHER HEART SURGEON DESCRIBES A PATIENT WHO HAD A NDE- AND SAW EVERYTHING!!



BRILLIANT SCIENTISTS WHO ACCEPT THE PARANORMAL:
On February 7-9 2014 a group of scientists participated in an important international summit on post-materialist science, spirituality and society at Canyon Ranch Tucson Arizona.



It was co-organised by Gary E. Schwartz, PhD, Mario Beauregard, PhD, from the University of Arizona, and Lisa Miller, PhD, Columbia University.
The scientists have issued a vitally important Manifesto for a Post-Materialist Science (PDF) which sets out a list of "paranormal" events for which scientific evidence exists including psi phenomena, consciousness during NDEs and mediumship. They argue that refusal to publish strong science findings supporting a post-materialist framework is a violation of scientific principles. They are calling for establishment of a post-materialist science which may be of vital importance to the evolution of the human civilization.
Read the manifesto
and see who signed it.


SCIENTIST? DOCTOR?
MORE Scientists, Doctors, and Philosophers Who Agree with this Manifesto are requested to join this long list of top scientists and professionals who do.


DR. MARIO BEAUREGARD - BRAIN WARS
Alex Tsakiris excellent interview.


STUNNING ' ANNI NANJI' RECORDINGS- THE BEST EVIDENCE FOR THE AFTERLIFE EVER?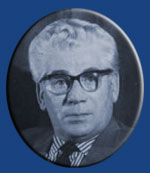 Can you imagine having regular two way conversations with your 'dead' wife where she speaks in her own voice through a direct voice medium for half hour at a time over a period of twelve years? You talk about people you both know and things that are happening in both your lives. Would you not say the tapes of these conversations would be evidence to satisfy anyone open minded that the afterlife exists?
The Anni Nanji recordings are 67 recordings of casual conversations between one of Leslie Flint's regular sitters and his wife Anni who had died. Anni was a Swedish lady who died of cancer and her Indian husband was a doctor from Bombay. She was speaking to her husband in direct voice through Leslie Flint (pictured above) between 1971 and 1983. They talk in casual conversation like any married couple. The wife tells her husband that he comes to visit her very often when he is asleep and cannot understand that he does not remember visiting her. Dr. Nanji said: "This wasn't someone impersonating my wife, it was my dead wife who knew so many things unknown to the medium, Leslie Flint." You can
listen to these remarkable tapes
online.

DR. PETER FENWICK- THE ART OF DYING WELL
QUESTION - THE 'BEST MEDIUM' IN THE WORLD TO PASS THE TOUGHEST SCIENTIFIC TESTS?
Who would you think is the best medium in the world today who could pass the toughest scientific tests? J. Williams, Tuscon. (U.S.)
Victor: Without doubt, the greatest medium in the

world I know of who can repeatedly pass the toughest scientific tests 100% is David Thompson. This is because he is able to produce full materializations of known loved ones in a process which is objective and repeatable - in context of experimental observation. When we first met David some eight years ago we tested and observed him every week for nearly 18 months. As an expert in the admissibility of evidence up to the Supreme Court level I am 100% certain that David Thompson has genuine mediumship materializations skills. Wendy is a psychologist with expertise in Scientific Method. In the early days I offered *$500,000 - (the offer is still current) - to the then noisy skeptics if they could find fraud in his materializations. It was a matter of 'put-up or shut up.' Clearly they shut up! (*any applicant who fails to find fraud would have to pay the medium $100,000 for his troubles and expenses - so no time wasters please!).


THE HARRY HOUDINI CONTROVERSY IS ON

AGAIN:
I am told this week that a new movie about Harry Houdini's controversy has been released. Harry Houdini (pictured left) was a magician early last century. He took it upon himself to expose alleged 'mediums'.

Getting attention in the media motivated him to pick on gifted mediums as well as the frauds. He stated that he would transmit to his wife Bess (picture left) a coded message if there is an afterlife once he crossed over. And after he died, he did relate a message through a gifted medium Arthur Ford showing that the afterlife in fact does exist.
Read more.
(Incidentally, this Harry Houdini materialized in a couple of David Thompson's session - where I actually talked to him for a short time - more about this later on).

CAPTAIN ROBERT SNOW- BEYOND CHANCE
- A skeptical police office gets more that he expects when he undergoes a past-life regression.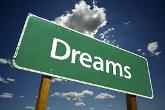 PROPHETIC DREAMS: "Never dismiss anything just because you do not understand it"! Einstein.
Tell me Victor, are dreams sometimes transmitted to from the afterlife side?
Ans: "Sometimes they are. Sometimes they are prompted by their own loved ones who try to warn them. Other times, it is the experience of the spirit body itself which, freed from the limitations of earth, is able to glean something of the future and to bring back in the form of a dream a warning of what it has seen ahead in the path of time." (S. Birch)
WORLD'S GREATEST BRITISH HARD CORE SKEPTIC CONVERTED BY HIGHLY GIFTED AMERICAN MEDIUM

:
Dr Richard Hodgson, who was a real terror to the paranormalists last century came across as the world's greatest skeptic who ever lived. He humiliated Theosophist calling her a fraud and he was sent to investigated the greatest American highly gifted medium Mrs Leonore Piper - who converted Dr Hodgson by afterlife evidence. This is Dr Richard Hodgson

conversion document, "To-day I am prepared to say that I believe in the possibility of receiving messages from what is called the world of spirits. I entered the house profoundly materialistic, not believing in the continuance of life after death; today I say I believe. The truth has been given to me in such a ways as to remove from me all possibility of doubt."
SKEPTIC SEES A CHINK OF LIGHT- THE VALUE OF PERSONAL EXPERIENCE

Just recently, the editor of a magazine for closed-minded skeptics, American Michael Shermer, confessed that he his closed-minded skepticsm had been shaken to its core. One could say he has been converted to the acceptance of the paranormal. What happened releates to the radio given to Jennifer, his European-born wife to be by her grandfather. The radio never worked and had been put away in a drawer but mysteriously turned itself on at the very moment she was missing him intensely at their wedding. It worked for one day and then never again.
Read more..
SPIRIT GUIDES AND MUSICAL PRODIGIES


Have you ever wondered about your guides in the spirit world? Are they assigned to you at birth? Do different guides come and go during your lifetime? Do you have only one at a time? Do they choose you or are you assigned to them by some higher authority? In recently rereading William Stainton Moses's 1879 book, 'Spirit Identity', Michael Tymn came upon some interesting information as set forth by Dr. Stanhope T. Speer, a British physician who asked the communicating spirit about his musically gifted son's spirit guide or guides.
Read more
on Michael's blog...
POPE AND CHURCH ELDERS TO DEBATE

CHANGES IN THE VATICAN:
Over the years I mentioned a number of times in the Friday Report how silly it is to send Catholics divorcees who remarry to 'eternal damnation' - because the Church sees a remarried divorcee as living

in adultery. Now it appears the Pope will be debating the issues to see what changes can be made to Catholic doctrine. The clash between progressives and conservatives in the run-up to the meeting has cent red on the issue of whether the Church should modify teachings that deny 'communion' to Catholics who have divorced and then remarried in civil services. For Catholics, a second marriage without an often lengthy Church annulment of the first amounts to adultery and anyone remarried in a civil ceremony cannot receive communion at Mass unless they refrain from sexual relations with a new partner! We'll just have to wait and see if the progressives are able to persuade the conservative - and the rest of the world!!




ONE FOR THE ANIMAL LOVERS-
Animal Communicator gives on-the-spot readings plus REAL feedback from the owners!
AFTERLIFE EXPLORERS CONFERENCE - in PARRAMATTA RSL. THE BEST PARANORMAL EVENT EVER IN AUSTRALIA -
18 SPEAKERS-MEDIUMS, READINGS - GREAT BOOKS - COME AND ENJOY!! LOTS OF QUALITY DOOR PRIZES,
http://www.afterlifeexplorers.com.au/

THE VERY FIRST IN

SYDNEY AUSTRALIA -


24th -25th & 26th JANUARY 2015 SEE FULL LIST OF SPEAKERS AND TOPICS
Afterlife evidence - and What Happens to You When You Die? Victor and others will be speaking. Communications expert, afterlife author and host of Radio Out There - Barry Eaton, will be the MC and speaking. Put it in your diary as it will be the most important afterlife conference you will ever attend. Venue: Paranoia RSL Club.

Here is your Chance to Win a 3 Day Double Pass to The Australian Afterlife Explorers Conference.

Check out the Afterlife Explorers Conference Facebook page.



MEDIUMSHIP RETREAT IN BATEMANS BAY NSW AUSTRALIA If you are interested in

developing your psychic and mediumistic abilities away from the hustle and bustle of daily life – this weekend with highly competent Sarah Jeffery may be for you. The retreat only caters for a dozen students and, as always, first in - best dressed. Read more...



SPIRIT FESTIVAL WESTERN SYDNEY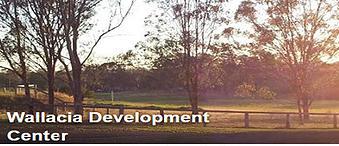 7 - 16th of November 2014- Wallacia Charity Event
Several international physical, trance and mental mediums will demonstrate daily and hold many workshops for all aspiring mediums to meet, learn and connect to like-minded people in an encouraging environment. Read more...




FEEDBACK
1) I love and appreciate your work! Thank you ! villa little, Juneau, Alaska
2) Dear Mr. Zammit, Thank you so much for writing your book and appearing on The Unexplained. If it hadn't been for that show, I never would have heard of you or David or anyone else (Leslie Flint, etc). I've been reading up on everything regarding spiritualism, and never would have known it was possible to have physical manifestations until now. It blew my mind. I did read Seth as a younger person, but somehow never connected it with any of this.
Thank you for spreading this information to the world! I only hope one day I could possibly sit in on a seance, too.Sincerely,
-Caleb ( Ohio)
See Victor on Video
* Subscribe to Victor's Youtube Channel:
* What Happens When you Die
* Afterlife and Science
* Near Death Experiences- Evidence of the Afterlife?
* What You Must Know Before You Die
* David Thompson's Materialization
* Million Dollar Challenge
* The Afterlife on Trial
* A Lawyer on the Afterlife
* Suicide is not the answer
* Religion and the Afterlife
* Ghosts- Randi and closed minded skeptics when they die
* Zwinge Randi's Challenge Exposed ... Lawyer Explains
* Why Professor Richard Dawkins is Wrong
* God--the Evidence (Without Religion)
* Afterlife Without Religion
* Skeptics Demolished
* Afterlife Objections Demolished
* Ghosts- Randi and closed minded skeptics when they die
* Victor Zammit speaking at Speakers Corner



MUSIC: THE FABULOUS CELTIC WOMAN'S STUNNING VERSION OF "YOU RAISE ME UP". The visual impression of this group is always a really magnificent experience - the sweetness of the vocals, the really beautiful gowns, the orchestra, the chorus - the highly spiritual lyrics - all contribute to a most impressive feeling of exhilaration. Listen with your heart!!

Lyrics
When I am down and, oh my soul, so weary;
When troubles come and my heart burdened be;
Then, I am still and wait here in the silence,
Until you come and sit awhile with me.
You raise me up, so I can stand on mountains;
You raise me up, to walk on stormy seas;
I am strong, when I am on your shoulders;
You raise me up... To more than I can be.
You raise me up, so I can stand on mountains;
You raise me up, to walk on stormy seas;
I am strong, when I am on your shoulders;
You raise me up... To more than I can be.
You raise me up, so I can stand on mountains;
You raise me up, to walk on stormy seas;
I am strong, when I am on your shoulders;
You raise me up... To more than I can be.
You raise me up, so I can stand on mountains;
You raise me up, to walk on stormy seas;
I am strong, when I am on your shoulders;
You raise me up... To more than I can be.
You raise me up... To more than I can be.
Whilst we encourage and we publish many papers and reports by afterlife researchers, we are not in a position to guarantee the accuracy of all claims. We accept the imputed claim that the afterlife and paranormal research done by the researchers is done in good faith. ALL WORK IS COPYRIGHT BY THE CONDITIONS SET AT THE GENEVA CONFERENCE ON COPYRIGHT.