November 7th 2014

Last week's report and read all previous reports


COMMENTARY: PLACE OF BIRTH

DETERMINES YOUR BELIEFS?': I have often been asked why is it that where you are born decides if you will accept the paranormal. If you are born in India, you would normally accept the paranormal. But if you are born in a Western country, Western Europe, UK, USA - there is usually resistance to accept the paranormal. In the Western and Middle Eastern countries, people have certain religious beliefs which were acquired over hundreds of years - even up to 2,000 years - which have become deeply entrenched in culture, history and tradition.

For nearly two thousand years there was blatant negative prejudice against the paranormal especially from the Churches. But there was no historical negative prejudice against the paranormal in India. In the West, people have to rise above beliefs and apply science to accept what the truth is - the way

Galileo (left) applied science to remove hundreds of years of false teaching about our solar system. 'Truth will make you free', if you have the objectivity -not 'beliefs' - and to have the courage to use science to remove false teachings and accept the truth.
QUANTUM PHYSICS AND THE AFTERLIFE
Many people don't realise that what we call "solid matter" is simply energy slowed down.




SKEPTICAL ABOUT SKEPTICS
A new site

which has just been launched contains essential information for all mediums and researchers who will be interviewed in the media. It's actually a revamped version of Rupert Sheldrake's Skeptical Investigations, which was around for quite a while. (The old link now connects to the new site.) The new editor is Cathi Carol. It contains a list of all the high profile media skeptics together with critical articles about them.
Read more...



A WONDERFUL REVIEW OF OUR 'BEST SELLING BOOK' - Amazon on-line book sellers.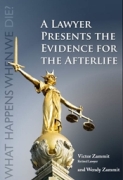 by Dr. Cristina Zaccarini
Associate Professor, Co-Director of Asian Studies, Adelphi University
" This book is of tremendous value and highly recommended. I am a researcher and history professor, and, with the many available titles on this topic, I am selective about what I purchase. This particular book is one that I found to be very worthwhile, for research purposes, and for personal reasons because Victor Zammit summarizes the scholarship in every essential and important area of afterlife studies.
The book is meticulous about presenting sources, supplying the reader with the most up to date scientific and historical evidence, thus allowing one to research further. "
Read full review
.
THE GIFT OF NEAR-DEATH- Lewis Brown Griggs at TEDx AmericanRiviera 2012 shares his learning from two NDEs.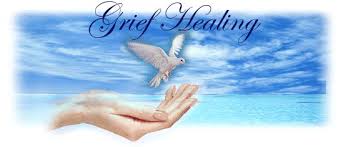 GRIEF is a very common problem. We receive many emails from those wanting us to assist with their grief. Here is something we found that is likely to be very helpful if you lost a loved one just recently:

"Sit quietly every few days and send loving thoughts to the loved one. Visualise where the loved one is- (eg, in peace, in the realm of the Light, in beautiful surroundings). Speak out loud as though the loved one is present. Often, in fact the loved one is!! Wish him-her well in the new surroundings. Of course, tell him that you miss him but that you are no longer grieving because you know that he has returned home, that he is among loved ones who are looking after his every want. State that you are very thankful for his love and companionship, and that you will meet again and continue your relationship." (From AFTER WE DIE WHAT THEN? by George Meek).
See also our Grief resources page.

FRENCH TRANSLATION OF THE CROSS-EXAMINATION OF PROF. RICHARD DAWKINS: Thanks to Edouard Lefevre for translating my hypothetical cross-examination of skeptic Prof R.Dawkins. See French translation.
English version of cross-examination



IS EVP REAL? YES, DEFINITELY SAY CONTROLLED EXPERIMENTS: I've had

someone from the Skeptics Group in Denmark that EVP's (Electronic Voice Phenomena - spirit voices) are nothing but stray radio signals. This invalid objection is typical of all skeptics in the U.S. and elsewhere. But in our book I cited an experiment which was 'controlled' - ie, "... in an experiment EVP experimenters were conducted in soundproof studios to filter out stray broadcasts. In the space of 27 minutes some 200 voices were received. Witnesses to these spectacular voices are: Ken Attwood, Chief Engineer of Pye, Dr Brendan McGann, Director of the Institute of Psychology Dublin, A.P. Hale, Physicist and electronics Engineer, Sir Robert Mayer and Ted Bonner of Decca.



MEDIUM 7 RESEARCH
Donna Smith-Moncrieffe, director of Metaphysics Research (www.medium7.com) conducted a series of non-believer experiments under controlled conditions.

The the study's findings with 88 sitters (clients) and 10 mediums and a review of the most up to date literature on the afterlife can be reviewed in the book: Medium7: Evidence of the Afterlife and Predictions (Author: Donna Smith-Moncrieffe, 2013).
In this particular video with Canadian medium Chris Stillar the sitter (Chad) experiences a life changing moment. http://www.youtube.com/watch?v=g74znWzyRTU







CHAD IS INTERVIEWED BY DONNA SMITH-MONCRIEFFE ABOUT HIS READING.

VALIDATION OF BRILLIANT AMERICAN

MEDIUM: Michel Tymn writes about ETTA WREIDT (1859-1942):
"Wreidt was studied and validated by such esteemed researchers as Sir William Barrett, a physics professor who co-founded the SPR, Sir Oliver Lodge, a physicist remembered for his pioneering work in electricity and radio, Sir Arthur Conan Doyle, the physician who created Sherlock Holmes, Dr John S King, a physician who founded the Canadian branch of the SPR, and Vice Admiral William Usborne Moore, a retired British naval commander turned researcher. Lady Dr Florence Barrett, sir William's wife, who was dean of the London School of Medicine for Women, is said to have been skeptical of all mediums until she sat with Mrs Wreidt and heard from deceased relatives in their own voices .."
FREE download of THE VOICES by Vice Admiral William Usborne Moore.
SPIRITUAL LIGHT
:
Universal Teachings from the Highest Spirit Realms
by Michael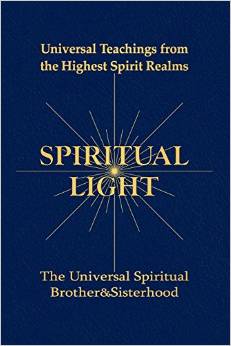 Flagg and John Finnemore. Modern contact with the Spirit World through Spiritualism and Spiritism has always had two aims. The first is to prove that we all survive death. Mediumship has been the primary method by which this fact has been demonstrated. However there is also a second even more important aim. This is to uplift mankind with teachings from higher spirits about the rules of the game of life. If, like many, you enjoy reading Silver Birch, The Spirits Book, Seth and The Course in Miracles you owe it to yourself to explore the next installment of wisdom in this book. Anyone who is familiar with the higher levels of mediumship will immediately recognize that this work is coming from the highest vibration.
Read Michael Tymn's assessment
in his blog.
Buy from Amazon.com
Buy postage included
from The Book Depository.
WHAT IS THE PURPOSE OF LIFE?- A VERY POPULAR QUESTION!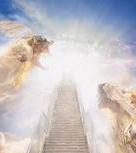 "Your purpose in life is to grow in character. It is not to doggedly pursue that which your society says is your own self-interest, such an amassing wealth, building a healthy retirement, traveling at length or otherwise indulging in purely selfish pursuits. Your purpose, I say again, is to grow in character. This is done by focusing not on yourself but on those around you. It is ironic, but by attending to all those people of your acquaintance, by giving of yourself to these people and your family, only then do you truly find yourself and establish your own firm identity." (BEYOND THE VEIL, Growth of Spirit, J. Laddon).

WHY THERE IS NO 'MERCY' IN THE SPIRIT WORLD. by a highly credible AFTERLIFE INTLLIGENCE Mons. H. Benson- (see picture left, below) "Those of the realms of darkness have, by their lives, on earth, condemned themselves, each and every one, to the state in which they now find themselves. It is the inevitable law of CAUSE AND EFFECT; as sure as night follows day

upon the earth place, of what avail to cry for mercy? The spirit world is a world of strict justice, a justice that cannot be tampered with, a justice which we all mete out to ourselves. Strict justice and mercy cannot go together. However wholeheartedly and sincerely we may forgive the wrong that has been done to us, mercy is not given to us to dispense in the spirit world."



THE EVIDENCE FOR REINCARNATION
Walter Semkiw, MD and Jim Tucker, MD discuss the reincarnation research of Ian Stevenson, MD, which involves children's past life memories that can be factually verified. Children's past lives provide evidence or proof of reincarnation and are presented as reincarnation stories at IISIS.net. Dr. Semkiw also introduces the reincarnation case of Anne Frank | Barbro Karlen.



'RELIGION' and 'SPIRITUALITY' : Just a few days ago those heavily into religion said they make no difference between religion and spirituality. But there is a HUGE difference. As I said many times before it is very

important to make a distinction between being spiritual and being religious - these two are NOT the same thing. Attending Church services, singing hymns, praying - all that is being 'religious'. But as soon as you ACTIVELY do something to unselfishly help others - making the world a better place to live in - that is being spiritual. There are those in religion who are also spiritual. But there are others in religion who by conduct show they are not spiritual. Religion is about beliefs and creeds. Being spiritual is about unselfishly helping others. And on crossing over, it is how spiritual you have been, not how many beliefs you had.

SENDING CONDOLENCES TO THE FAMILY OF SIMON TURNBULL
on the sudden passing last night of their husband and father from a medical condition. Simon was a one of Australia's most celebrated psychics and much loved in Australia and internationally. He was an active ember of our Facebook discussion group and has many friends among our subscribers.

AFTERLIFE EXPLORERS CONFERENCE -
in PARRAMATTA, SYDNEY January 2015 - 18 INSPIRATIONAL speakers & mediums. We invite all Spiritual and new thought churches, psychics, mediums and their supporters, those interested in Near-death experiences,

end of life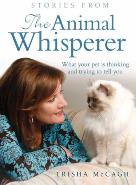 experiences, animal communication (Trisha McCagh- right)out of body experiences and consciousness studies (Dr. Natasha Tassell-Matamua, left) - all supporters of paranormal research- and all psychic, mediumship and spiritual groups to join together to support Australia's first AFTERLIFE EXPLORERS CONFERENCE at Parramatta RSL Club 24th-26th January 15.
Check out the list of topics to be covered. Victor will be speaking Saturday 24th January in the afternoon.
Tickets by next Tuesday I am informed.





GREAT GIFTED INTERNATIONAL MEDIUMS: This is a wonderful opportunity for you to expand your networks, meet like minded people and take the message of the afterlife to a much wider audience. Meet Val Hood above, Read more...

....... Karina Machado (below)
TICKETS ON SALE MONDAY 10th
Conference Day Pass $ 95.00
3 Day Combo Conference Pass $ 260
Messages from the Other side $ 45 per night
WIN FREE TICKETS HERE

SPIRIT FESTIVAL WESTERN SYDNEY
Wallacia, near Penrith.


STARTS TODAY!!

7th - 16th of November 2014- Wallacia Charity Event
International physical,

trance and mental mediums will demonstrate daily and hold many workshops for all aspiring mediums to meet, learn and connect to like-minded people in an encouraging environment.
....(organized by Inge, pictured above, right)
Read more...
.
There are still vacancies in early morning seances of physical/ trance medium
Gordon Garforth
* 9.30 am Saturday 8th
* 9.30 am Monday 10th and
* 9.30am Friday 14th
And for physical medium
Gary Mannion
* 9.30am Thursday 13th November.
BOOK ONLINE



'LIFE IN THE AFTERLIFE': 2015 Academy of Spirituality and Consciousness Studies - the event of the year in the United States!
(Victor and David, picture below) Arizona SEPTEMBER 2015 - book now and

save $$$ Victor Zammit retired attorney, great mediums and top speakers will be participating.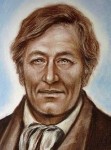 SPECIAL FEATURE: An 'intelligence' from the afterlife - 'Wiliam'-David Thompson's friend and mentor (picture right, drawn by a psychic artist) who died in 1897 will be answering questions from the audience. Read more....
See Victor on Video
* Subscribe to Victor's Youtube Channel:
* What Happens When you Die
* Afterlife and Science
* Near Death Experiences- Evidence of the Afterlife?
* What You Must Know Before You Die
* David Thompson's Materialization
* Million Dollar Challenge
* The Afterlife on Trial
* A Lawyer on the Afterlife
* Suicide is not the answer
* Religion and the Afterlife
* Ghosts- Randi and closed minded skeptics when they die
* Zwinge Randi's Challenge Exposed ... Lawyer Explains
* Why Professor Richard Dawkins is Wrong
* God--the Evidence (Without Religion)
* Afterlife Without Religion
* Skeptics Demolished
* Afterlife Objections Demolished
* Ghosts- Randi and closed minded skeptics when they die
* Victor Zammit speaking at Speakers Corner

FEEBACK: 3 only:
1) Victor, it comforts me soooo much to know that.... wonderful. I think soooo often... we will exist forever.... that is unbelievable !!!! Forever !!!!! Forever !!!!!! never to perish.... never ever...Mark.

2. Dr Victor Zammit, Thank you for your prompt reply and clearing these complex issues up. Its always a pleasure to read them and increase knowledge.
Dr P Mukherjee.

3. Dear Victor and Wendy, I'm a huge fan of the Friday Afterlife Report; Always seem to find answers therein to questions with which I'm currently wrestling J; Since reading Victor's "-Case for the Afterlife" from cover to cover, am quick to refer the work to fellow seekers struggling with a dated (and often all-too-rigid) belief system. I, myself, take so much comfort in the knowledge human consciousness survives physical death. Kenda R.




INSPIRATIONAL MUSIC: SWEET NOSTALGIA "Those Were the Days" sung by Mary Hopkin is based on a Russian song. Paul McCartney's production emphasises the Russian origin by using balalaika, clarinet, hammered dulcimer, tenor banjo and children's chorus.


Whilst we encourage and we publish many papers and reports by afterlife researchers, we are not in a position to guarantee the accuracy of all claims. We accept the imputed claim that the afterlife and paranormal research done by the researchers is done in good faith. ALL WORK IS COPYRIGHT BY THE CONDITIONS SET AT THE GENEVA CONFERENCE ON COPYRIGHT.