November 28th, 2014

Last week's report and read all previous reports

THANKSGIVING
: We do hope those of you in the

United States have had a wonderful Thanksgiving day. Thanksgiving weekend has become a favorite national holiday in the USA and a time when families try to travel home to celebrate together. Our warmest wishes go out to all who are celebrating and especially to all those who are separated from loved ones today.


COMMENTARY: HYPOCRISY? WHY NOT BE

CONSISTENT?
So hundreds of celebrities including around the world - presidents, prime ministers, movie stars and VIP's publicly claim they consult with psychic/mediums regularly. Interesting, the churches and the conservative establishment all keep quiet about this. But in some

parts of the world Churches and conservatives still attack the 'average' person for DOING EXACTLY this- consulting a psychic or a medium. Sir Winston Churchill had regular consultations during WW2 from gifted medium Bertha

Harris. Ronald Reagan and his wife Nancy
were into psychics and astrology. Even the Communist Stalin had paranormalist Wolf Messing working with him! From Abraham Lincoln down to Richard Nixon many

of the American leaders consulted psychic

mediums. And although nominally head of the Church of England the British Royal family (and Princess Diana) have had
close ties
with mediums
for over 100 years.

There are many claims that stars like

George Clooney Brad Pitt, Demi Moore, Nicole Kidman below right, Donald Trump, Madonna, Liza Minelli, Jennifer Aniston - and many others also consult mediums.

We know unless these VIP's were obtaining reliable

information they would not regularly keep going to psychics and mediums. Time for our society to continue to grow up and for the conservatives to be more open to the validated paranormal.


MEDIUMSHIP/PARANORMAL AND SCIENCE:
Not too many people really know that

mediumship,

psychic phenomena and the paranormal have been and are being studied scientifically. Results have been brilliant! Dr Julie Beischel (pictured left) from The Windbridge Institute, Professor Gary Schwartz - pictured right- Professor Archie Roy (below) and

Tricia Robertson - did
recent experiments with mental mediums
. Excellent details are contained in Professor Fontana's work
Is There an Afterlife.
Of course there are other highly gifted scientists experimenting with psychic abilities which are closely related: Dr Dean Radin, Professor Russell Targ, Professor Charles Tart, - and some hundred other scientists.
Read more...
TRISHA ROBERTSON AND PROFESSOR ARCHIE TALK ABOUT THEIR RESEARCH WITH MENTAL MEDIUM GORDON SMITH
EXCITING JOURNAL BRINGS A CROSS-CULTURAL PERSPECTIVE TO STUDIES OF THE PARANORMAL
For years we have felt that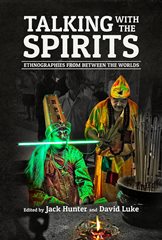 the need to be able to access information on mediumship and the paranormal in non-Western societies.
Jack Hunter
is a graduate student at the Department of Archaeology & Anthropology at the University of Bristol in England and has founded
"Paranthropology: Journal of Anthropological Approaches to the Paranormal"
in 2010 which features an impressive editorial board. It is a free on-line journal devoted to the promotion of social-scientific approaches to the study of paranormal experiences, beliefs and phenomena.
Read this excellent edition which contains Michael Tymn's "History of Survival Research"

PMH ATWATER HAS BEEN A BRILLIANT VOICE FOR RESEARCH INTO NDES SINCE 1977
. In her interview in 1988 on Geraldo she answers the same arguments that skeptics are still raising today.

PMH ATWATER'S LATEST BOOK
:
DYING TO KNOW YOU: PROOF OF GOD IN NDE RESEARCH
" What lies at the heart of near-death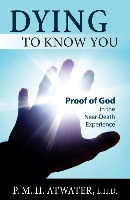 experiences? A God that in ways beyond description, smiles at you. Not the God of holy writ, but a Source place --an all-encompassing Oneness, Allness, that, as it breathes, moves skin and bark and wings and stars and babes and rivers and comets and dreams and faces . . . as well as the mustard on your hotdog. The book you have before you releases that collective voice, the sum of millions of people--worldwide--who speak as one. It is nothing less than the proof that everyone on planet Earth, in their own heart, seeks to have: that God exists."
Read more...

MATTHEW MANNING HEALER
has a fascinating history with paranormal phenomena (
read article
). Sir David Frost described him as "the most gifted psychic in the Western world." For the last 40 years he has dedicated himself to using his energies for healing- working in co-operation with conventional medicine. In this video at 11 minutes he describes the fascinating controlled experiments conducted in Texas where he was able to destroy cancer cells in a test tube.
Books by Matthew
and
healing meditation CD
.

JEWISH BELIEFS ABOUT THE AFTERLIFE- Recently Carla wrote about the myth that progressive Jews don't believe in the afterlife. She invites people who are Jewish and have had an encounter with the afterlife to add a comment to her article.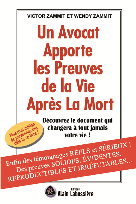 OUR NEW 'BEST SELLING BOOK' NOW AVAILABLE IN FRENCH IN PAPERBACK
Do you have friends or relatives whose first language is French?
Please tell them that they can read the stunning recent evidence for the afterlife in their own language.
Buy online.





PSYCHIC ESPIONAGE! " WHOEVER CONTROLS THE PARANORMAL CONTROLS THE WORLD"
:The British television

program 'MODERN SPIES' talks about the modern way intelligence agents do their work. But one item caught my attention: it showed Michelle Van Cleave (pictured left below), who served as the Head of the National Counter-

intelligence Executive under President George W. Bush. She said, "I was astounded at the very serious losses ... the Chinese acquiring all of the espionage designed information of U.S. nuclear weapons currently in our inventory. We know they have that information ...We still don't know how they got it." (
Read transcript at 38 minutes
).
I just can't believe that Western spy chiefs are so unaware, so uninformed and so ignorant of the huge potential of the paranormal - especially about how advanced the Chinese are in military espionage. The Stanford Research Institute controlled remote viewing program demonstrated highly gifted psychics reading information

locked in a steel filing cabinet. The Chinese have a policy that all schoolchilden do a psychic test as part of their curriculum. The gifted ones are taken care of by the government for continuous refinement in their psychic skills for military espionage purposes. My suggestion is that the U.S., the U.K., Germany, France, Italy and other leading countries do exactly the same! At the moment I estimate the Chinese are some 30 to 50 years ahead of the West in psychic military espionage.
DR. RUSSELL TARG DESCRIBES THE POWER OF REMOTE VIEWING
: he tells how remote viewer Pat Price was able to identify the kidnapper of Patty Hearst and how Ingo Swann was able to tell in advance the results of a Chinese atomic bomb test. Essential viewing.


QUESTION: What new areas of afterlife research are likely to persuade the masses of people about the existence of the afterlife?
Victor:
Long term I think that three areas hold great

promise. First there is ITC. It's only a matter of time before scientists working in the spirit world and here are able to transmit pictures and voices of a loved one on a screen where for a brief moment people will be able to talk to them and ask and answer questions. A
wonderful start
has already been made. Sonia Rinaldi has already been doing some great work on voice correlations between the voices of those communicating via ITC with their voices while alive.

Secondly there is my favorite area of evidence- materialisations. It is only a

matter of time before we are able to get materialisations of well known people in lighted conditions which can be filmed and attested to by their loved ones. Thirdly I think cross-correspondences, as pioneered by Frederick Myers and Chico Xavier in a modern context have enormous potential.

WHAT HAPPENS AT THE MOMENT OF DYING:
"...The impulse to rise from my (death) bed,

and the passing of all physical sensations, mark the instant of my physical "death" and my birth into the world of spirit ... But when this took place I was still in my own earthly bedroom, and therefore a part, at least, of the spirit world must interpenetrate the earth world ... The next event in my transition was the arrival of my good friend Edwin, and our meeting after the lapse of years ... Then after we had greeted each other and chatted for a brief space, Edwin proposed that we should depart from our present surroundings ... He took me by the arm, told me to close my eyes and I felt myself gently moving through space ...At last I was told to open my eyes, and then I found myself standing before my spirit home ..." (Mons. Hugh Benson, Life in the World Unseen).
ANNA BREYTENBACH DEMONSTRATES ANIMAL TELEPATHY
Anna Breytenbach is a South African-based professional animal communicator who has received advanced training through the Assisi International Animal Institute in California, USA. She's been practicing for 12 years in South Africa, Europe and the USA with both domestic and wild animals. She works with both domestic animals and wildlife, and runs workshops around southern Africa, also touring Europe and the USA.
QUESTION: "Help me! I have an abnormal fear of death Victor. I just cannot relax any time because as soon as the thought of death enters my mind I panic. I am terrified of death. Is there anything I can do to get rid of this fear?" Terrie K.

Victor: First, fear is a 'learned process' - no one is

born with abnormal fear. You must have learned this fear of death, most likely in your younger years where you were at your most vulnerable. It is possible that you learned your fear from religion. I met so many people in the past who held colossal fear of being eternally damned for the least spiritual violation. Knowledge is the antidote to fear. Guaranteed, that if you study highly reliable books about the afterlife - and especially what happens when you die, the knowledge will remove the fear. But you must read - EVERYDAY - quality books I have in my index of my

book - starting with my own book, then read Arthur Findlay's On the Edge of the Etheric, read and continue to re-read Mons Hugh Benson's books (these now mostly on-line) and all the books of Silver Birch. The new knowledge about the afterlife and what happens when you die will remove the fear - but you must always, do as I do, every day find sometime to read about the afterlife.

AFTERLIFE EXPLORERS CONFERENCE -


in SYDNEY January 2015 - 18 INSPIRATIONAL speakers & mediums. Watch new video by Allen Tiller, Speaker from Haunting Australia.

We invite all Spiritual and new thought churches, psychics, mediums and thaeir supporters,

those interested in Near-death experiences (Dr Michelle Knight, below left), end of life experiences,

out of body experiences, pre-life planning (Pete Smith - right) and consciousness studies - all supporters of paranormal research- and all psychic, mediumship and spiritual groups to join together to support Australia's first AFTERLIFE EXPLORERS CONFERENCE at Parramatta RSL Club 24th-26th January 2015. Check out the list of topics to be covered. Victor will be speaking Saturday 24th January in the afternoon.



GIFTED INTERNATIONAL MEDIUMS: This is a wonderful opportunity for you to expand your

networks, meet like minded people and take the message of the afterlife to a much wider audience. Meet Val Hood above, Debbie Malone (from Sensing Murder tv series), right Read more...

BUY YOUR TICKETS NOW AT CHRISTMAS SPECIAL PRICES (a great gift idea).
Conference Day Pass $ 85.00
3 Day Combo Conference Pass $ 235
Messages from the Otherside (Sat or Sun) $ 45 per night


ARIZONA 2015 SEPT. 'LIFE IN THE AFTERLIFE': 2015 Academy of Spirituality and Consciousness Studies
- the event of the year in the United States!
Arizona SEPTEMBER 2015 - book now and

save $$$. Victor Zammit, (left, aged 35,that's how Victor looks in the afterlife dimension when he travels there at night-so he's told!) now retired attorney - AND great mediums, top speakers will be participating.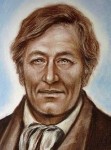 A VERY SPECIAL FEATURE
: An 'intelligence' from the afterlife - 'Wiliam'-David Thompson's friend and mentor (picture right, drawn by a psychic artist) who died in 1897 will be answering questions - from the audience using the same voice he had when on earth
Book now Read more....


See Victor on Video
* Subscribe to Victor's Youtube Channel:
* What Happens When you Die
* Afterlife and Science
* Near Death Experiences- Evidence of the Afterlife?
* What You Must Know Before You Die
* David Thompson's Materialization
* Million Dollar Challenge
* The Afterlife on Trial
* A Lawyer on the Afterlife
* Suicide is not the answer
* Religion and the Afterlife
* Ghosts- Randi and closed minded skeptics when they die
* Zwinge Randi's Challenge Exposed ... Lawyer Explains
* Why Professor Richard Dawkins is Wrong
* God--the Evidence (Without Religion)
* Afterlife Without Religion
* Skeptics Demolished
* Afterlife Objections Demolished
* Ghosts- Randi and closed minded skeptics when they die
* Victor Zammit speaking at Speakers Corner
* Materialized Houdini speaks to Victor

FEEBACK: 3 only

1. Really enjoy your weekly emails. Thank you so much. Keep up the great work.
Andy, Weatherford, Texas.
2) Thank you so much for your report and video interview with Dr. Michael Newton. I'm reading Journey of Souls and feel so excited by his work that I decided to deliver an overview of his research at the Eternal Life Spiritual Centre here in Whitby, Ontario Canada. Your Friday report is both educational and inspirational and helps to quench my thirst for afterlife and spiritual understanding. It's comforting to know there are others who share my quest and have the resources and ingenuity to let the world in on life's greatest secrets.
Judy
3) Hi Victor,
Congratulations for your comments in the "Friday Afterlife Report" on Stephen Hawking's statements on SBS. I find him for a man of science extremely superficial, jumping to conclusions without any basis. There are so many holes in his presentation, it's not funny. I have studied Astronomy myself, and know what I am talking about.
Read more...
INSPIRATIONAL MUSIC: 'THE POWER OF LOVE' 'A Force from above ...' - a magnificent, beautiful, highly emotional powerful love-song sung from deep in the heart - over 21 million hits different versions. 1984.


"The Power Of Love"

Aye... hmmm...
Dreams are like angels
They keep bad at bay
Love is the light
Scaring darkness away
I'm so in love with you
Make love your goal
The power of love
A force from above
Cleaning my soul
Flame on burn desire
Love with tongues of fire
Purge the soul
Make love your goal
I'll protect you from the hooded claw
Keep the vampires from your door
When the chips are down I'll be around
With my undying death defying love for you
Envy will hurt itself
Let yourself be beautiful
Sparkling light, flowers and pearls and pretty girls
Love is like an energy
Rushing in, rushing inside of me, hmmm...
The power of love
A force from above
Cleaning my soul
Flame on burn desire
Love with tongues of fire
Purge the soul
Make love your goal
This time we go sublime
Lovers entwined divine divine
Love is danger, love is pleasure
Love is pure, the only treasure
I'm so in love with you
Make love your goal
The power of love
A force from above
Cleaning my soul
The power of love
A force from above
A sky scraping dove
Flame on burn desire
Love with tongues of fire
Purge the soul
Make love your goal
Make love your goal
Whilst we encourage and we publish many papers and reports by afterlife researchers, we are not in a position to guarantee the accuracy of all claims. We accept the imputed claim that the afterlife and paranormal research done by the researchers is done in good faith. ALL WORK IS COPYRIGHT BY THE CONDITIONS SET AT THE GENEVA CONFERENCE ON COPYRIGHT.