November21st , 2014

Last week's report and read all previous reports


COMMENTARY: LAW & SCIENCE: SCIENTIST FAILS THE LEGAL TEST: Prof. Stephan Hawking, a scientist-cosmologist popped up from the woodwork on Monday night on SBS television insulting 90% of the viewers -(Sydney)- again erroneously arguing "there is no afterlife and there is no God". How does legal rationale show this scientist Hawking inferior logic?

Stephen Hawking says there is no afterlife - I'm sure we would all like to read the reasons why he disagrees with highly intelligent physicists and biologists and others (incl. Sir William Crookes, Sir

Oliver Lodge (left), Sir William Barrett) who after they investigated the evidence, accepted the afterlife. But Hawking has NOT written anything about why these scientific geniuses who accepted the afterlife are wrong. Legal reasoning tells him he is making a fool of himself coming to a conclusion without first reading the material.



Prof Hawking talks of the 'Laws of the Universe' and 'gravity'. A lawyer would ask Hawking that since he agrees there is 'intelligence' in these laws, how are these intelligent laws maintained? Further, a lawyer would ask, if gravity plays such a big part in the universe, then what conceptualized gravity - and what gives energy to gravity to continue to operate? Hawking says, 'chance' explains intelligence, energy, space, matter and time' - they all came by chance - that is a copout! Wake up!
See cross examination of Prof Stephan Hawking.

DEAN RADIN ON QUANTUM PHYSICS AND THE STUPIDITY HYPOTHESIS



SCIENCE, BEYOND SCIENCE: IANDs 2014 CONFERENCE - A Physicist's View of the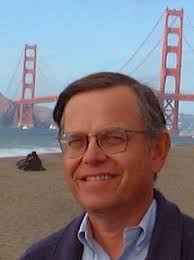 Afterlife.
Dr. Alan Ross Hugenot (pictured left) holds a doctorate of science in mechanical engineering, and has had a successful career in marine engineering, serving on committees that write the ship-building standards for the United States."I did things using Newtonian physics to create ships," he said, "but the whole time, I knew better. There's this whole other world that our five senses don't register." He gave a talk on the science of the afterlife at the International Association for Near-Death Studies (IANDS) 2014 Conference in Newport Beach, Calif., on Aug. 29.
Read more...





DR. MICHAEL NEWTON'S HYPNOTIC REGRESSIONS
For many years Dr. Michael Newton was skeptical about past life regression and refused to do it with patients. Eventually he was persuaded by the evidence. Then he began to get insights from clients who were in a hypnotized or superconscious state; these clients claimed to be able to tell him what their soul was doing between lives on Earth. His book,
Journey of Souls
, presents ten years of his research and insights to help people understand the purpose behind their life choices. His follow-up book,
Destiny of Souls
, continues this work.
Read a summary of his findings...




DR. MICHAEL NEWTON- in SOULS AND THE SPIRIT WORLD
talks about what happens when we die.





ACTOR BRUCE WILLIS ASSISTS 'FIND ME'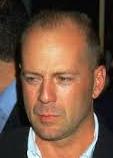 The star Bruce Willis and his wife, Emma, were at Cipriani's screening room Wednesday to support Kelly Snyder, a retired DEA lead agent who put 3,000 bad guys in jail and survived gun attacks in Medellín, Colombia. In his retirement, Snyder launched Find Me, a nonprofit that helps families find missing loved ones with the help of psychics. Kelly's group now has more than 150 psychics, including Donna Karan's personal clairvoyant, plus teams of investigators, retired law enforcement officers, linguistics and handwriting experts, body language analysts, pilots and divers, who all work for free. Read more
MEDIUM GORDON HIGGINSON IN TRANCE DEMONSTRATION
Here is a video of famous English medium Gordon Higginson demonstrating deep trance mediumship in the Library of the Arthur Findlay College, Stansted Hall on 18th April 1992. During the demonstration, Gordon is totally unconscious- he has no recollection afterwards of what happened. This trance demonstration was after Gordon had a large stroke and used a stick to walk. What is interesting is that the power of the first spirit control is able to move him around the room easily, yet he has to be helped out of the room at the end of the demonstration.
GORDON HIGGINSON COMES THROUGH MEDIUM DAVID THOMPSON
On several occasions since he has crossed over Gordon Higginson has communicated through physical medium David Thompson. Listen to his voice and compare it to that of Gordon Higginson at the beginning of the previous tape.
Listen.
NEW VIDEO: HOUDINI TALKS TO VICTOR - FROM LAST WEEK: FEEDBACK ON HOUDINI'S VOICE (from last week):

responses to the video of Houdini communicating from the afterlife have been extremely favorable, but there were a couple of people who questioned the voice of Houdini. Of course, I welcome intelligent feedback and accordingly, I will be explaining the difficulty spirits have in reproducing their voices exactly.CLICK Read more ... FOR HOUDINI'S VOICE EXPLANATION



NOT FOR PROFIT: After the Houdini video

came out, some skeptic implied that what we do with afterlife research and selling the book - we do for profit. We find that insulting! NO! WE HAVE NEVER DONE ANYTHING TO DO WITH THE AFTERLIFE THESE LAST 25 YEARS FOR PROFIT. In fact over this time it cost us a great deal of money for research- doing research in other countries, buying videos, books, tapes, journals and paying for internet services.




AFTER-DEATH COMMUNICATION BRINGS COMFORT TO MANY Some grief educators say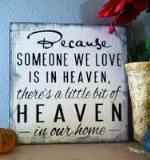 that 42 percent of Americans report they have had some form of after-death communication, or ADC, with loved ones. That jumps to more than 67 percent of widows surveyed who say they experienced ADC. Most people who experience it say it is comforting and helps them with grieving. But Grief Educator Cheryl Amari, who runs workshops on the subject throughout the state, says ADC is a very real phenomenon, not just a coping mechanism. Read more..




MEDIUM JAMES VAN PRAAGH ON UNFINISHED BUSINESS




MICHAEL TYMN INTERVIEWS ROBERT

McLUHAN
author of Randi's Prize and SPR member, for The Searchlight regarding a viable alternative to the many unbalanced Wikipedia entries
Read more...

QUESTION: IS THERE A LINK BETWEEN INTELLIGENCE AND SPIRITUALITY?


Victor: Our own personal view is that there is no correlation, no link between intelligence and spirituality. There are some very highly intelligent persons who are highly spiritual and other highly intelligent persons who are not spiritual at all - in fact they are very cruel. It does not require intelligence to make a decision to help someone who needs help - it takes a spiritual decision. On crossing over, it is how spiritual we have been that will determine our place in the afterlife dimension.




NURSE TAKES THE PULSE OF A MATERIALISED SPIRIT
On the 1st

November a group of us experienced an amazing sitting with physical medium Gary Mannion. The following is taken from a report which will soon to be published in full in the UK newspaper Psychic World.
One of the highlights was when a spirit, a tall slender male of approximately six feet was seen in the light of luminous balls for between 15 and 20 seconds. The light from the tray of the luminous balls exposed the waist, chest and arms of the spirit entity, which were outstretched at full length. This was confirmed to be visible by all of the sitters. The luminous plaque was then placed under the chin of the spirit entity to reveal his face, which was narrow in shape, with high cheekbones and clearly different to the medium's. The mouth, nose and eyes were clearly visible, as were the eyebrows, forehead and hairline. One of the sitters, a registered nurse, was asked by the spirit to feel his head and take his pulse which was found to be quite normal.
YOUR OPPORTUNITY TO EXPERIENCE GARY MANNION'S MEDIUMSHIP
. Gary will be giving 3 seances open to the public at Wallacia (Sydney) on November 22nd, December 7th and December 27th.
call 0402416206 or email garymannion@123mail.org.
He will also be travelling to other cities in Australia in the near future.

WHAT HAPPENS WHEN YOU DIE.
"The sick in spirit when they come here go to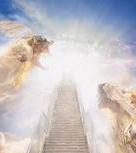 hospitals where they receive the necessary attention. The children who are, so to speak, orphans in our world because their parents are in yours, have foster-mothers to care for them. Sometimes they were related to them by ties of blood but in other cases there is a spiritual kinship which is the attraction. Provision is made for every circumstance because the natural law omits nothing and nobody." (S Birch, Lift Up Your Heart).


QUESTION: DEVILS? BAD SPIRITS AROUND US? Tell me Victor, I feel I have an

entity or entities – spirits – around me. The Fundamentalist Christians say they have to be devils. But I do not get anything negative from these entities. What could they be? R.S. (Alabama)

Victor: if you are getting a positive feeling from the entitites it is likely that they are spirits from your soul group who are helping. In your soul-group you have many spirits who are more spiritually advanced than others. But every spirit in the group has a duty to help those who are less evolved in the group. Sometimes this is worked out before you come into this world. If they are not negative, work with them and always be thankful for the love and the help you get. If you in the future detect they are negative keep asking your inner guidance - your spirit guide - to get rid of anything unpleasant.



DVD "THE UNFOLDING TRUTH"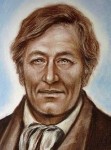 The Circle of the Silver Cord with The Banyan Retreat Centre- presents a DVD of William speaking through David Thompson in deep trance responding to Questions on Healing: 1) Welcome from William. 2) Mechanics of Healing. 3) Spirit Help with Healing. 4) Healing Prior to Transition. 5) The Soul's View of Impairment of the Physical Body. 6) Our Pets in the Spirit World. Duration of this DVD: 60 minutes Order a copy