May 2nd, 2014
Last week's report and read all previous reports


COMMENTARY:

RESOLVING GRIEF
We realise that many people are drawn to this report and our webpage because of the loss of a loved one. Over the last 13 years thousands of people from all over the world have told us that the resources we share have saved their sanity, their marriages and in some cases their lives. To this end we have created a section on our website for grief support resources. Rather than just reading through them in one go, we suggest that people bookmark the page and work though the activities at their own pace- perhaps one per week. Please forward the link to anyone you think would benefit.




RUPERT SHELDRAKE CLAIMS THAT THE MIND EXTENDS BEYOND THE BRAIN In this lecture at Schumacher College in February 2014, Rupert Sheldrake shows how science itself is now transcending the materialist philosophy, and pointing toward a new sense of a living world. These new paradigm shifts in the sciences shed a new light on spiritual practices like pilgrimage, ritual, prayer and meditation. His talk includes a new German film on a dog who knows when his owner is coming home.




DON'T RELY ON WIKIPEDIA FOR AFTERLIFE FACTS It's clear now that the bias in Wikipedia is coming from

the top, from co-founder Jimmy Wales. It's not just a matter of a small group of enthusiastic fact-deniers highjacking the system as Dr. Dean Radin (and many of us) initially thought. In his blog (entangled minds 4/4/14) Dr. Radin claims that attempts to edit articles on subjects not accepted by mainstream science to provide more balance "are summarily ignored, and even neutral, well-intentioned editors have been banned" while articles with citations only from unreliable, uninformed, or cynical sources are included. Every biography of a medium or psychic has been trashed to suggest that they were fraudulent and that there were no investigations carried out apart from by one or two skeptics who are quoted. Read more...



NDE: IT'S NOT ABOUT RELIGION IT'S ABOUT LOVE


NDE RESEARCHER PMH ATWATER

WRITES:
" Victor, I want to compliment you on the great job you do each week, with your newsletter, your book, your talks. You are a wonderful representative of what is true in near-death and otherworldly studies and experiences.

In case you're interested in news about the new film "Heaven is Real" and children's near-death states in general, I am attaching a brief article I wrote about it. Use if you will. I'm also attaching a short article I wrote about media myths with the near-death phenomenon."


AFTER DEATH CONTACTS


After death contacts have been studied scientifically since 1882 when a study was begun in England. Altogether 32,000 cases were recorded, 17,000 in English. It was published in Volume X of the Society for Psychical Research Proceedings (1894). Further studies were carried out by the American Society for Psychical Research and by the French researcher Camille Flammarion who compiled thousands of cases in his books The Unknown (1900) and Death and Its Mystery (1925). All the researchers found that many people in every country experienced after death communications. Read more...


HOSPICE NURSES SHARE THEIR SPIRITUAL EXPERIENCES WITH THE DYING






REVIEWERS WANTED FOR AFTERLIFE COMMUNICATION- 16 PROVEN METHODS- 85 true accounts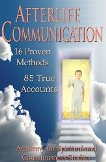 A new book now available on Amazon.com contains descriptions of methods people are using today to communicate with loved ones who have passed away. The authors are the presenters at the upcoming New Developments in Afterlife Communication conference presented by the Academy for Spiritual and Consciousness Studies in Scottsdale, Arizona, July 11-13, 2014. It is the first conference ever to present all of the cutting-edge methods.
Buy from Amazon in paperback
Buy from Amazon in kindle edition
If you are willing to write a review of this book on Amazon.com or on your own website contact us.



BOB OLSON'S NEW BOOK- ANSWERS ABOUT THE AFTERLIFE "I'm so very excited to make this announcement to you. After more than 15 years of investigating life after death, everything I've learned about what happens when we die is now revealed in MY NEW BOOK, 'Answers About The Afterlife.' Finally I'm able to answer all those questions that so many of you have about your loved ones in spirit but there just hasn't been enough room in the comments section of Facebook, Twitter or YouTube to explain. I wrote it with you in mind, so I hope you'll check it out on Amazon." ~ Warmly, Bob Olson, Afterlife TV



FIVE DIFFERENT METHODS OF COMMUNICATION WITH SPIRIT Robin Foy explains how each of these methods of communication were used during the Scole Experiment


* Deep trance
* Extended Voice
* Independent Energy Voices
* Conversations through a Tape Recorder
* The TDC (Trans-Dimensional Communication) Device Read more..




TOM CAMPBELL SUPPORTS RUPERT SHELDRAKE'S 10 DOGMAS OF SCIENCE


EXPERIENCES OF ONENESS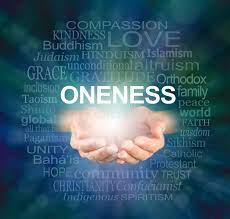 Poets, mystics and spiritual teachers have been talking about states of oneness- also called higher states of consciousness for centuries. Many people have them during near-death experiences and claim that this is the reality behind the universe. Every spiritual practice in the world has developed methods for creating these experiences in rituals. Most common are chanting, repetition of prayers or mantras, controlling the breath, rhythmic dancing, drumming, fasting, long periods of isolation and the ritual use of psychedelic plants and substances. Read more...


DEEPAK CHOPRA'S HEALING MEDITATION
Based on the cosmic ideas of Vedanta this fascinating meditation aims to seed ideas of peace and tranquility in the unconscious mind.

WHAT IS SPIRITUAL ADVANCEMENT?
Jack Terence Andrews who spent many hours transcribing the Leslie Flint tapes sent us this gem: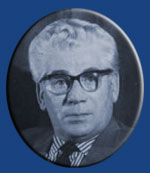 Mickey, Leslie Flint's very advanced spirit guide talks about what the Leslie Flint communicators were trying to accomplish by all their years of effort in organizing their communications to us...
He said: " You have got a golden opportunity, I mean, If you believe as we hope you believe, with the things we tell you about and try to help you with, if it doesn't make you a nicer, kinder and warmer person, and a more considerate person, then we haven't done our job." Totally agree.




THE GREAT AFTERLIFE COMMUNICATION CONFERENCE IN JULY: BEING PREPAIRED: A SPECIAL TAPED MESSAGE DIRECTLY FROM AFTERLIFE SENT BY A 'MATERIALIZED INTELLIGENCE' TO THOSE

PRESENT AT VICTOR'S MEETING AT THE ARIZONA CONFERENCE - SENT DIRECTLY FROM THE AFTERLIFE DIMENSION.
Victor will be speaking at this conference about the sensational 'scientific' afterlife evidence - focusing on David Thompson's 'materializations' - what he considers to be the greatest discovery in human history: Book now - SAVE $'S!


The Academy for Spiritual and Consciousness Studies 38th Annual Conference - organized by Dr Craig Hogan (left), July 10-13, 2014, Scottsdale, Arizona. Psychotherapist Guided Afterlife Connections

• Self-guided Afterlife Connections
• Evidential medium readings
• Automatic writing
• Life between lives induction
• Instrumental TransCommunication
• Soul Phone communication
• Hemi Sync and binaural beats
•Threshold Room experiences
• Monroe institute Lifelines connections
• Self-hypnosis
• Meditation
• Pendulum reading
• Planned dream visitations
• Recognizing and understanding communication signs
• Bilateral stimulation
* Physical mediumship
Read more...
MEDIUMSHIP DEMONSTRATION BY LOUISE HERMANN IN BRISBANE
Date:Friday 23rd May 2014
Time:Seating from 6:30pm for a 7pm sharp start (please arrive on time as the front doors will be closed). The evening will finish at 9pm.
Location:Brisbane City Hall, Kedron Room, King Georges Square, Brisbane
Cost: $20 cash door entry fee payable on the evening after registration below.
Read more...

FEEDBACK: (3 only selected)
1) I have kept your book right beside me now......for years. Thank you, Victor, for writing this. It came at an important time in my life....the death of my son. Connee.

2) Dear Victor, in one of your last newsletters you recommend the books written by Kim Sheridan "Animals and the afterlife". I was able to order the book 1 from Kim Sheridan (amazon.de) and I began to read now. It is so wonderful and I want to thank you for this recommendation! To bad there is not much literature in the German language, but I am thankful I am able to understand english. Best wishes! Renate from Munich

3) Thank you for all your hard work in bringing information to us … I read your newsletter every week. also - I only recently realised that you are in Australia - I'm in Melbourne if you are ever in the neighbourhood! Anney.

See Victor on Video



Subscribe to Victor's Youtube Channel:
* What Happens When you Die
* Afterlife and Science
* Near Death Experiences- Evidence of the Afterlife?
* What You Must Know Before You Die
* David Thompson's Materialization
* Million Dollar Challenge
* The Afterlife on Trial
* A Lawyer on the Afterlife
* Suicide is not the answer
* Religion and the Afterlife
* Ghosts- Randi and closed minded skeptics when they die
* Zwinge Randi's Challenge Exposed ... Lawyer Explains
* Why Professor Richard Dawkins is Wrong
* God--the Evidence (Without Religion)
* Afterlife Without Religion
* Skeptics Demolished
* Afterlife Objections Demolished
* Ghosts- Randi and closed minded skeptics when they die * Victor Zammit speaking at Speakers Corner


MUSIC: LOVE IS MY RELIGION- ZIGGY MARLEY
Whilst we encourage and we publish many papers and reports by afterlife researchers, we are not in a position to guarantee the accuracy of all claims. We accept the imputed claim that the afterlife and paranormal research done by the researchers is done in good faith. ALL WORK IS COPYRIGHT BY THE CONDITIONS SET AT THE GENEVA CONFERENCE ON COPYRIGHT.