May 16th, 2014
Last week's report and read all previous reports


COMMENTARY: PHYSICAL MEDIUMSHIP IN THE U.S. Relative to and compared with other countries, especially

England, Scotland and Brazil, the United States appears to be lagging behind in the understanding of physical mediumship - especially materializations. The United States had some brilliant materialization mediums - such as Ethel Post Parrish and Mina Crandon and direct voice mediums such as Etta Wreidt and Emily French. But because of the aggressive skeptics, lies and negative manipulation, physical mediumship has been dismissed as "all fraud"- even by many Spiritualists who should know better.

But it is never too late to recapture a knowledge

of physical mediumship in the U.S. The visits to the U.S. of the Scole Group in the 1990s and more recently of David Thompson, (left )and Kai Muegge (right) have led to a resurgence of interest and we understand that a number of home circles are developing. Those who have experienced a genuine materialization of a loved one will join me in saying that it is the greatest discovery in human history and there can never again be any doubt about the existence of the afterlife.


VISITORS FROM THE OTHER SIDE - TOM HARRISON explains physical mediumship and describes some of the astounding phenomena that he witnessed in England in his home circle. Start at 4.59.





PHYSICAL, MATERIALIZATION MEDIUMSHIP: The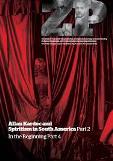 Zerdin Phenomenal journals, published by Denis and Rosalind Pearman in England have brilliant information about physical and materialization mediums over the last 100 years. Back copies of the first 40 issues are available in paper form and are a must for the library of any serious researcher. Subsequent issues will only be published online. For an Annual On Line Subscription of £45.00 ($75 US and $80 Australian) you can access all 46 issues of the ZP Magazine in pdf format as well as spirit recordings, 300 books and 200 photographs. Order online


MESSAGES OF HOPE- A TRUE STORY OF PERSONAL TRANSFORMATION After the sudden death of her step-daughter Susanne Giesmann, then a U.S Navy commanding officer and aide to the Chairman of the Joint Chiefs of Staff, decided that she had to learn about mediumship. The video traces her journey through classes at Lilydale, the Arthur Findlay College and her experiences with after death communication and direct writing mediumship.

You can watch the 40 minute video online from anywhere in the world for 48 hours for $4.99. Great footage of her mediumship training in Lilydale USA. Read more...




SCIENTISTS DISCOVER TELEPORTATION IS POSSIBLE One

of the most frequently observed phenomena in physical mediumship is apports- the dematerialisation of objects which are then moved elsewhere and rematerialised. See examples of apports received during the Scole experiments. In yet another example of why mainstream science needs to take seriously the study of physical mediumship, reports are surfacing that physicists are beginning to be able to teleport atoms. Read more...




DAVE THALER'S NEAR-DEATH EXPERIENCE
Dave Thaler was convinced that his NDE was real but after talking with Dr. Jeffrey Long he decided to test out the claim of Michael Persinger that the near death experience is just a result of brain activity which could be recreated with a "god helmet". Jeffrey used the helmet and concluded that the two experiences were completely different. He then took a polygraph test to prove that he was not exaggerating what he saw during his NDE.




DIRECTLY FROM THE AFTERLIFE. (Very popular question):

What are we going to do once we cross over to the afterlife dimension? There are still a number of people who wrongly believe that heaven is a place where you do nothing, where you see angels playing the harp and God walks around the place. Here is what Mons. Hugh Benson transmits directly from the afterlife:
"There are still many, many souls on earth who solemnly uphold it as an article of "faith" that paradise, as they call it, will be one long interminable round of singing 'psalms and hymns and spiritual canticles". NOTHING COULD BE MORE FANTASTIC! The spirit world is a world of immense beauty, a world of activity, not indolence; a world of usefulness. Nothing in the spirit world is useless; there is a sound reason and purpose for everything ..." (from Mons. Hugh Benson, Life in the World Unseen)



DID EDGAR CAYCE HAVE A NDE? One of the well

documented effects of near-death experiences is

an increase is psychic and mediumistic experiences. PMH Atwater's recent newsletter contains the interesting news that Edgar Cayce, perhaps the best known psychic of the 20th century, may have had a NDE. It seems that Edgar Cayce drowned at around the age of five and was pronounced dead by a physician. It is suspected that he experienced being out-of-body and the Other Side before reviving. Read more...
INDUCED AFTER-DEATH COMMUNICATION

(IADC) is a breakthrough in grief and trauma therapy. Allan L. Botkin, a Doctor of Psychology, worked for 20 years at a VA hospital and specialized in treating PTSD among combat veterans. He discovered that a variation of EMDR, or eye-movement desensitization and reprocessing, reliably induced after-death communications in his patients, giving them dramatic relief from anger, guilt and sadness. He has since expanded the use of the technique with impressive results. Dr. Botkin's websites are induced-adc.com and for veterans and their families healingafterthewar.org



THE MONTAGUE KEEN TAPES- SOME OF THE BEST EVIDENCE FOR THE AFTERLIFE Montague Keen

was a well known English investigator of the afterlife. He was the principal author of the Society for Psychical Research Report on The Scole Experiment. After he died Montague materialised through the mediumship David Thompson several times. However the tape made on 16th May 2004 is very special. He talks to his close friends and co-investigators of the afterlife, Robin and Sandra Foy and Guy Lyon Playfair, and then goes over to them and touches them. Finally he dictates a speech to be read at his memorial day. Listen Read transcript



JURGEN ZIEWE CLAIMS OBES WILL CHANGE THE WORLD " It will be the most creative scientists who will reap the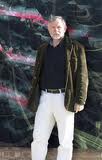 greatest benefit from their out-of-body excursions, as they become aware of what a powerful information mining tool they have unearthed. Information which can lead to astonishing breakthroughs in all fields of science and can potentially be of immense commercial value. It is this which sooner or later will usher in a new race between the competing economic powers. Inevitably the discovery of a more fail safe way of entering an Out-Of-Body or lucid dream state will be searched for, instead of meditation, focusing techniques or drugs. Such a discovery will be on par with the discovery the DNA." Read more...



SUMMERLAND- LEO BONOMO'S NEW BOOK

Leo Bonomo is a professional inspirational clairvoyant medium and psychic based in London. His book 'Summerland' was originally written by automatic writing in 1987. It tells the story of Alex, a 14 year old boy who dies suddenly when his bike is hit by a car. It follows Alex as he gradually realizes that he has crossed over and learns about life in the spirit world. The book gives explanations of passing, life on the planes, spirit possession, cot death, mediumship, reincarnation and many other related topics. It's light and easy to read and would be very suitable for teenage readers. The book will soon also be available as an e-book. Read more...


PRE-BIRTH MEMORIES


While most people are familiar with the Near Death Experience (NDE) a much rarer experience is the Pre-Birth Experience (PBE). A very common kind of pre-birth memory is when people who are living experience a communication from their future child- the pre-born. Often they will see their future child in a vision and talk to it. Later when the child is born and grows up they will recognize the child as the one they saw. Read more...


THE IRENA SENDLER PROJECT- INSPIRATIONAL A brilliant story about how a small group of students can gain from doing in-depth research into an unsung hero and learn how one person can make a difference in the world.





AFTERLIFE COMMUNICATION FROM THE EXPERTS IN ARIZONA



The Academy for Spiritual and Consciousness Studies 38th Annual Conference - organized by Dr Craig Hogan (left), July 10-13, 2014, Scottsdale, Arizona. Read more...

Some of the very well known, international afterlife researchers you will meet: Prof. Gary E.

Schwartz, (pictured, Sonia Rinaldi -Brazil)

Suzanne Giesemann, Rosemary Ellen Guiley, Karen Herrick, Joe Higgins, R. Craig Hogan, Mark Ireland, Lee Lawrence, Bruce Moen (pictured, below), Carol Morgan, Maria Pe,

Herb Puryear and Anne Puryear, Irma Slage, Rochelle Wright, Jonathan Yorks, Jamie Clark, Susanne Wilson of course Victor Zammit (Australia) who will be talking about the amazing evidence for the afterlife he has received through materializations. Register now.

TWO GREAT EVENTS IN SYDNEY WITH SYDNEY MEDIUM DEBBIE MALONE
Sunday 18th May at the Sutherland Entertainment Centre Rainbow Room
10:00 am – 1:00 pm Angels To Watch Over You Workshop: reconnect with your angles and higher self to guide you with challenges and decisions $65 2:30 pm – 5:00 pm Up Close & Beyond- connections and predictions.$55


DEVELOP MEDIUMSHIP WITH DAVID THOMPSON IN SYDNEY Come and join David on this one day workshop on

the development of Altered States & Mental Mediumship.
Sunday 1st June 2014
Learn how to incorporate the use of altered states into your mediumistic and psychic faculties, understand the spiritual self and the important role it has to play in the development of all types of mediumship. Learn how to be inspired by the spirit world to share the wonderful philosophies from the world unseen.
This workshop in open to ALL LEVELS of ability.
For info & Bookings: silvercordcircle@gmail.com



FEEDBACK: (3 only selected)
1) Thank you Victor and Wendy, for all the time and care it takes to send out this wonderful and much anticipated news letter each week...You are appreciated.Richard T

2) Since I read your book I have had many psychic experiences of my own that have helped to give me the self confirmation I needed. The afterlife is looking good and more than that my current life is looking better. Knowing that the hell fires and damnation are nothing more than scary stories makes life a lot more enjoyable . Clinton J.

3) [Victor, In answer to a question on whether she has ever spoken to a soul before conception] Many times with family members and clients - it's quite easy to learn to do - similar to a mediumship reading. The little souls love to chat and say when they want to come in for instance if a woman is having trouble conceiving - the soul is waiting for the correct astrological time or father etc . Elisabeth Jensen medium.

See Victor on Video



Subscribe to Victor's Youtube Channel:
* What Happens When you Die
* Afterlife and Science
* Near Death Experiences- Evidence of the Afterlife?
* What You Must Know Before You Die
* David Thompson's Materialization
* Million Dollar Challenge
* The Afterlife on Trial
* A Lawyer on the Afterlife
* Suicide is not the answer
* Religion and the Afterlife
* Ghosts- Randi and closed minded skeptics when they die
* Zwinge Randi's Challenge Exposed ... Lawyer Explains
* Why Professor Richard Dawkins is Wrong
* God--the Evidence (Without Religion)
* Afterlife Without Religion
* Skeptics Demolished
* Afterlife Objections Demolished
* Ghosts- Randi and closed minded skeptics when they die * Victor Zammit speaking at Speakers Corner


MUSIC: THE GREATEST, THE MOST HIGHLY EMOTIVE SONG BY ROD STEWART - 'SAILING' - worth listening all day! This song is very special for us - and we know this is a very special, personal song for many people. It will bring back much beautiful nostalgia - and most positive emotions. Also, have a look at the wonderful lyrics - makes one think of 'going home' - the real home we all be going to sooner or later.


Lyrics to I AM SAILING
"Sailing"
I am sailing, I am sailing,
home again 'cross the sea.
I am sailing, stormy waters,
to be near you, to be free.
I am flying, I am flying,
like a bird 'cross the sky.
I am flying, passing high clouds,
to be with you, to be free.
Can you hear me, can you hear me
thro' the dark night, far away,
I am dying, forever trying,
to be with you, who can say.
Can you hear me, can you hear me,
thro' the dark night far away.
I am dying, forever trying,
to be with you, who can say.
We are sailing, we are sailing,
home again 'cross the sea.
We are sailing stormy waters,
to be near you, to be free.
Oh Lord, to be near you, to be free.
Oh Lord, to be near you, to be free,
Oh Lord.