June 13th, 2014
Last week's report and read all previous reports


COMMENTARY: HUNDREDS OF MILLIONS OF DOLLARS spent by the major countries to study the 'origin' of the universe. Recently we heard news that Russia sent a rocket into space with some German scientist to stay for three months studying the origin of the universe! If you are the reasonable, intelligent, open minded person with a balanced

perspective about science, you may find this interesting but would you not agree that it is when more important to know WHERE WE ARE GOING WHEN WE DIE? And is this not far more important to you that the results of this space research which is not going to change how we live?

Why not spend a fraction of that funding to scientifically and irreversibly show the world once and for all that there are huge consequences for the afterlife ?
Is it not time to put priorities right about our existence on planet Earth, and primarily establish for ALL the world to understand that life does continue after we physically die and that the conditions we find ourselves in will be a reflection of the way we have lived.

ALEXANDER IMICH - THE OLDEST MAN IN THE WORLD AND AN

AFTERLIFE RESEARCHER - DIED LAST WEEK, 111YEARS OLD! Pioneer psychical researcher Dr Alex Imich who was an inspiration to many of us, made his transition this week. Only two months ago he as recognized as the world's oldest man. After a long career as a consultant chemist, Imich retired to New York in 1952. His wife Wela died in 1986, and he took up his lifelong interest in parapsychology again, giving out the Imich prize for parapsychology research for several years. He has written numerous papers for journals in the field and edited a book, "Incredible Tales of the Paranormal" which was published by Bramble Books in 1995. He started the Anomalous Phenomena Research Center in 1999, trying to find a way to produce "The Crucial Demonstration", the goal of which is to demonstrate the reality of paranormal phenomena to mainstream scientists and the general public. Thanks Alex for your shining example- enjoy your reunions.




PHYSICIST DR CLAUDE SWANSON TALKS ABOUT ENERGY HEALING AND PHYSICS: claims Chinese medicine shows that "we are in the middle of a paradigm shift and a scientific revolution." Topics Include:
Acupuncture, Chi Gong and Healing, Empty Force, Torsion Force and Russian Research, How Kissinger brought Chinese Medicine to US awareness, Sacred Sites and Earth Energies, Chimayo Santuario, Ley Lines, Rituals and Magnifying Ceremony, Random Event Generators, The ultimate potential of consciousness, "And Consciousness for all", Feng Shui, Matrix Energetics, Parallel Universes, Hawaiian Huna, Redefining Miracles.


SCIENTIFIC EVIDENCE SUPPORTING NEAR-DEATH

EXPERIENCES AND THE AFTERLIFE: Kevin Williams writes: "Dr. Kenneth Ring published a scientific paper in the Journal of Near-Death Studies (Summer, 1993) about people who had a near-death experience (NDE) of a type that provides verified evidence supporting the existence of an afterlife. Such people suddenly find themselves outside of their bodies and observing detailed events happening far away - sometimes hundreds and thousands of miles away - which were later verified by third-parties to have actually occurred. This phenomenon is called "veridical perception" and it is currently unexplainable by modern medical science because such observations are highly suggestive of a reality where consciousness can survive apart from the physical body and perhaps even death." Read more ....


NEAR DEATH EXEPRIENCE- Experiences in the Light & Visions of the Future by David Bennett -- web site http://dharmatalks.com/
DEATHBED VISIONS: happened to one of my sisters (I had

four younger sisters who died when they were in the late forties). Immediately before crossing over, she asked who was the man standing next to me on my right. There was nobody next to me. But she kept her eyes focused on the space next to me. Over the last 25 years of afterlife investigating I received hundreds of people who stated similar stories. Deathbed visions are real! Read more...


AFTER DEATH COMMUNICATION- ROBERTA GRIMES interviews medium Joe HIggins about his book: " Hello Anyone Home? A guide to how our Deceased Loved Ones Contact us through the use of Signs".
Listen to interview (allow one minute for download)



BOB OLSON'S HIGHLY RECOMMENDED BOOK
is doing extremely well on Amazon.com. Readers say that they like his easy to read question and answer format based on years of research.

QUESTION : THE MOST CONVINCING EVIDENCE FOR THE AFTERLIFE?: "You said in one of the past reports that materialization is the most convincing evidence for the afterlife. What makes you so sure about that?" Lawrence, N.Y.

Victor: Whilst there are many brilliant mediums and afterlife experts

showing that the afterlife exists, and many people have wonderful personal experiences, in my opinion there is nothing as spectacular and sensational as materializations. This is because in a seance, we end up with another human being who normally resides in the afterlife dimension. But he/she comes through for some minutes, is as solid as you and I are, is able to talk and walk, able to answer intelligent questions about the circumstances in the afterlife. Wendy and I have been privileged to have attended over 200 materializations with David Thompson where William, David's spirit mentor, materializes and converses with us. And when reunions occur, we actually physically meet loved ones who crossed over years ago. There is nothing as sensational as that. I was reunited with my own younger sister and Wendy was reunited with her father who crossed over almost 50 years ago. Listen as William shows he is fully materialised.

WHY THERE IS NO RESURRECTION OF THE BODY

OR SPIRIT:
directly from the afterlife:
"As far as the spirit body is concerned, there is no 'rising'. There is simply continuity of existence. From the moment that life is given to the physical body, the spirit body is also in existence. The earthly body comes to the end of its life; it ceases to function and so to provide an earthly vehicle for the spirit body, and the spirit body is released and continues its life in the spirit world, in its proper element and its true home. No resurrection has taken place. Nothing of the sort is needed. It has nothing to wait for, no Day of Judgment or other unpleasant prospect. The spirit body is free at last, unencumbered by its heavy earthly body; free to move and breathe, and enjoy the beauties of the realms of the Light." Mons. Hugh Benson, HERE AND THE HEREAFTER.
MEDIUM OF THE WEEK: MEDIUM EXTRORDINAIRE:

MITCHELL COOMBES:
Mitchell has been traveling around Australia and as

most of us know it is a privilege to watch his shows on television, on stage and to listen to him or radio - and he also does work on cruise liners. Mitchell was voted the Psychic of the Year in Australia two years ago. You will have to access his website for a huge amount of information about his recent book and C.Ds. But his latest book
SENSING PSYCHIC
is one to get.


AFTERLIFE QUESTION: WHO HAS THE TRUTH? Victor, I'm new to the afterlife. But tell me, I have people knocking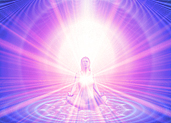 on my door telling me about religion. I get mail in the post about some other religious group who say they have the truth. I meet others who say that going to religious service is the way to get it right on crossing over. So what is the most reliable information about the afterlife?
Victor: All religious beliefs require blind faith based on books written thousands of years ago by unknown people. But as an expert in the admissibility of evidence and knowing what is valid to accept, I prefer to accept information about the afterlife which comes directly from the afterlife by highly credible sources - such as Mons. Hugh Benson (by direct writing through medium Anthony Borgia) and Silver Birch books to name just two highly credible sources.



A MESSAGE OF HOPE by Otto Brocks


FREE TRANCE INDUCING OM MEDITATION FROM JURGEN ZIEWE This thirty minute meditation aid was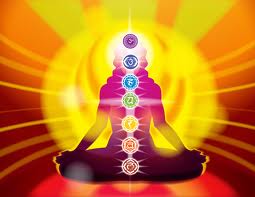 designed and composed using an Beta-Alpha-Theta progressions of Binaural Beats. A "shamanic drum" beat with subtle sound textures and an OM Mantra chant / chorus were added. At two points during the exercise a high cymbal sound was introduced to induce lucidity. The main carrier throughout is the brainwave entrainment sound, which modulates through beta, alpha and theta waveforms for ten minutes each and finishes on the pure sound. Read and download MP3

FIRST TIME EVER ANYWHERE IN THE WORLD: TUITION IN HOW YOU CAN MAKE CONTACT WITH CROSSED OVER LOVED ONES - FROM THE EXPERTS IN THE ARIZONA AFTERLIFE CONFERENCE



The Academy for Spiritual and

Consciousness Studies 38th Annual Conference -
organized by Dr Craig Hogan (left), July 10-13, 2014, Scottsdale, Arizona.
Read more...

Some of the people you will meet:
Prof. Gary E. Schwartz(pictured)
,
(pictured, Sonia Rinaldi)

Suzanne Giesemann
,
Rosemary Ellen Guiley
,
Karen Herrick
,
Joe Higgins
,
R. Craig Hogan
,
Mark Ireland
,
Lee Lawrence
,
Bruce Moen
(pictured, below),
Carol Morgan
,
Maria Pe
,

Herb Puryear and Anne Puryear
,
Irma Slage
,
Rochelle Wright
,
Jonathan Yorks
,

Jamie Clark,
Susanne Wilson
of course Victor Zammit will be talking about the sensational evidence for the afterlife he has received through materializations with David Thompson of in the Circle of the Silver Cord..
I lf you are a researcher, writer, or someone with a passionate interest in afterlife communication
Register now
.