"Bringing light where there is darkeness and hope where there is despair."


July 4th, 2014
Last week's report and read all previous reports



For the next two weeks we will be travelling in the USA for the ASCSI conference in Arizona so will have limited access to email. Looking forward to meeting lots of old and new friends there. We'll do our best to keep everyone updated.


COMMENTARY: 'LIFE IS SHORTER THAN YOU THINK'! There are those in the world who are long term planners- and usually these are the ones who are open to studying whether there is an afterlife and what is likely to happen when we cross over. However, there are others who are 'short term planners'. I'm sure you've come across them as well. They have no curiosity or ambition to know what is inevitably going to happen in the future. They say things like "I'll think about the afterlife when I get older .." or "I'm too busy right now renovating the house."

But life is much shorter than we think. The guy who told me he had to do up his house who was his early sixties. Six months after he told me that he died of a heart attack in his sleep. Millions die every day unexpectedly. Millions everyday get terminally ill. Since we cannot avoid that which is inevitable NOW IS THE TIME to understand the huge consequences of the afterlife. Just talk to those in their sixties who will tell you they can't believe how fast time has gone!!



DR RAYMOND MOODY-THE IMPORTANCE OF LEARNING ABOUT THE AFTERLIFE



WHAT HAPPENS WHEN YOU DIE- by Silver Birch
through medium Maurice Barbanell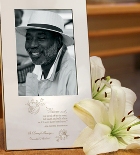 " The one thing that brings the greatest sorrow to those who have passed on is our excessive grief. This, curiously enough, acts as a deterrent to their getting close to us. They do not like the constant visits to the graveyard as they know they are not there. Most Spiritualists make a habit of placing flowers near the photograph of the one who has passed on, particularly remembering anniversaries. This serves to perpetuate the idea that the spirit is constantly in the home."
Read full article
.

DR GARY SCHWARTZ AFTERLIFE EXPERIMENTS


Professor Gary Schwartz and colleagues at the University of Arizona conducted a number of research studies with some of the top mediums in the United States including (in order of working with them) Laurie Campbell, John Edward, Suzanne Northrop, George Anderson. Anne Gehmen, George Dalzell, Allison Dubois, Catherine Yunt, Mary Ann Morgan, Janet Mayer, Christopher Robinson, Traci Bray, Sally Own, Mary Occhino, Debbie Martin, Doreen Molloy, Sally Morgan, Robert Hansen and Angelina Diana.
Dr Schwartz writes: " These mediums have been tested under experimental conditions that rule out the use of fraud and cold reading techniques commonly used by psychic entertainers and mental magicians." The video below, made in 1999, shows Professor Schwartz discussing results of the experiments with some of the mediums.


"DON'T GOOGLE DADDY'S NAME"


In this interview John Edward explains one downside of continual opposition online from closed-minded skeptics, especially those who post anonymously. " It never really bothered me up until my son was 11," he says. "And then I realized I had to have the talk with him. Most people, when their kids get to be 11 or 12, they get to have various talks. I had to have the internet talk: 'Don't Google Daddy's name'." Read more...
In the interview he talks about his role as a teacher and if you check out his schedule you can see he is very bravely taking the message of the afterlife far and wide.


DAN DRASIN'S NEW SCIENCE 2020


Dan Drasin is a veteran documentary filmmaker and media producer with over a dozen international awards. As a child, he experienced numerous precognitive dreams. Since 1993 he has probed facets of afterlife research including near-death and out-of-body experiences, reincarnation and afterlife communication.
His latest projects include a series of films about afterlife research. He has a wonderful new website bringing together his work based on two key questions:
1) Can the materialist / mechanist model of reality, which has dominated the Western worldview for over 400 years, stand up to modern scrutiny? If not, what would replace or supplant it?
2) Has skepticism abdicated its proper role within science and become an ideological end in itself? If so, what are the broader implications for free inquiry in the 21st century?
Check it out....




MICHAEL TYMN "INTERVIEWS" THE FIRST PSYCHIC RESEEARCHER


" John W. Edmonds, who served as Chief Justice of the New York State Supreme Court, is believed to have been the first true psychical researcher. Following the advent of the spirit communication epidemic that hit the world with the so-called "Rochester Knocking" in 1848, a number of educated and prominent men and women observed various mediumistic phenomena, but Edmonds carried his investigation beyond a few casual observations. Beginning in early 1851, he sat with numerous mediums, closely testing them in every conceivable way in search of the truth." Read more..



BOB OLSON INTERVIEWS ANNIE KAGAN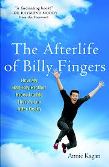 Annie Kagan is not a medium or a psychic, she did not die and come back to life; in fact, when she was awakened by her deceased brother, she thought perhaps she had gone a little crazy. In The Afterlife of Billy Fingers: How My Bad-Boy Brother Proved to Me There's Life After Death, Kagan shares the extraordinary story of her after death communications (ADC) with her brother Billy, who began speaking to her just weeks after his unexpected death.



EARTH'S COSMIC ASCENDANCY: SPIRIT AND EXTRATERRESTRIALS GUIDE US THROUGH TIMES OF CHANGE by George E. Moss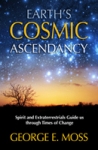 " My fifty years as innovative scientist have enmeshed with two decades of séance group encounters. The latter have led to intriguing revelations, that fast became sensational between-worlds adventures, as one from Angelic Realms whom we now know as 'Salumet', joined us as teacher and guide. That was mid-1994, was part of Earth's forward move and the timing not accidental. Our guide's objectives were twofold: firstly to deflect mankind's dogged approach towards nuclear oblivion, and secondly to teach truth of existence—much needed in a world devoted to rampant materialism and confused religious fervour." Read more...



WALTER SEMKIW REINCARNATION STUDY BASED ON DR. IAN STEVENSON'S WORK






SHARED DEATH EXPERIENCES Kevin Williams of near-death.com writes:
" One of the strangest type of near-death experiences (NDEs) involve people who are not near-death at all. However, because they are in close proximity to a dying loved one, they often experience a portion of their NDE. Such experiences are called "shared death experiences" (SDEs). While this type of phenomenon does not provide solid scientific evidence for the reality of out-of-body existence, they do provide excellent circumstantial evidence - especially if more than two people are involved. The following information comes from some of the top near-death researchers on the subject of SDEs". Read more...





WHERE CAN WE GET INFORMATION ABOUT THE WHAT HAPPENS WHEN WE DIE?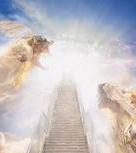 1) Near-Death Experiences or NDEs.
2) Out of body journeys
3) Direct experience through apparitions, clairvoyance, clairaudience and deathbed visions.
4) Mental, trance, direct voice and materialization mediums from loved ones who have died.
5) Electronic voice phenomena (EVP) and instrumental trans-communication.
6) Channellers and automatic writers from spirit teachers of high degree and from living masters.
7)Revelations through other than conscious states of awareness such as hypnosis, dreams and holotropic states . Read more...




SWEDENBORG MINUTE- HOW TO CONNECT WITH GOD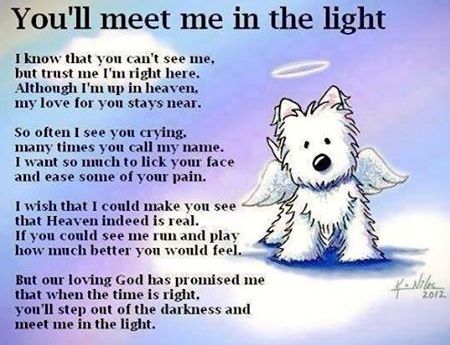 LOVE IN ACTION.





MEDIUMSHIP IN ADELAIDE SOUTH AUSTRALIA
Date:Saturday 12th July, 2014 Louise Hermann and Tony Stockwell Read details.


WALLACIA DEVELOPMENT CENTRE (SYDNEY)
GARY MANNION (Psychic Surgeon & Physical Medium) & CHRISTINE PARKIN (Spirit Artist & Accredited Medium) have extended their visit until Tuesday 8th July. If you are interested in:
* Table tipping demonstration 4th July 7pm $25
* Workshop on Spirit Art with Christine 5th July 10am-5.30pm
* Physical mediumship seance with Gary on 8th July 7pm $80
* Private readings with spirit artist Christine daytime $50
* Healing appointments with Gary daytime $50
Email awakeningsoulsinfo@gmail.com

FEEDBACK

1) I love Fridays and your wonderful stories! Thank you, thank you! "Extraordinary knowing" by Elizabeth Lloyd Mayer is now on my kindle reader. Furthermore, I have sent the link to my fellow harp-players, that should prick their ears. I have also posted it on Graham Hancock's website, as there, strangely enough, are a lot of sceptics there. I try my best! Gerda.

2) I was interested in the commentary: For entertainment purposes only in the U.K. I am a U.K. Medium and I am surprised this ruling still stands in the light of the change in what constitutes a religion in the U.K. now that Scientology has been accepted by the Supreme court. Lord Toulson places emphasis on the human spiritual expression rather than worship of a divine entity.Surely this changes the entertainment aspect? See telegraph article. Many thanks for what you do always something thought provoking. Margaret

3) A great edition. I did a very preliminary set of tests with mediums with a mind monitor years ago and found that when they tried to go into trance their brain waves went from Beta ..down to Alpha 1...Alpha 2.. down in some cases to theta. It didn't really prove much, except that there were changes in all participants. ( about 40 I think). Tricia Robertson.


Two of the world's greatest singers- superimposed.
No words can describe the beauty of this song - and no words can describe the magnificent voices of Whitney Houston and Celine Dion singing one of the most beautiful "love songs" ever written-"Learning to love yourself is the greatest love of all".
Whilst we encourage and we publish many papers and reports by afterlife researchers, we are not in a position to guarantee the accuracy of all claims. We accept the imputed claim that the afterlife and paranormal research done by the researchers is done in good faith. ALL WORK IS COPYRIGHT BY THE CONDITIONS SET AT THE GENEVA CONFERENCE ON COPYRIGHT.