Last week's report and read previous reports

***SPECIAL THANKS: Wendy and I thank all those wonderful people who sent us the best wishes for the New Year - far too many to include in our report. Apologies for the delay in answering emails -we were too busy traveling in the U.S.


COMMENTARY: We always learn much from traveling.

We spent only a couple of days in San Francisco, a really beautiful city. Most of the time we spent in Santa Cruz - two hours south. It's a wonderfully relaxed place- a surfers' paradise most noted for its environmental awareness and being a centre of liberal and progressive activism. We enjoyed just hanging out in the town which is just so beautiful - wonderful coffee shops, restaurants - quite a few of them vegetarian - and warm weather- even in wintertime. The shops have all banned plastic bags - paper bags are available for $1 each. Lots of health consciousness and we hardly saw anyone smoke. One of the highlights of our trip was our a visit to the nonprofit Monteray Bay Aquarium whose mission is to inspire conservation of the oceans.

On a more global level, America, like everywhere else, still needs strong messages about the afterlife to raise the awareness level. But things to-day are ever so much better than they were 20 years ago there - and we feel things will get even better in the future.


DR. ELISABET SAHTOURIS, evolution biologist, professor, author and futurist, calls for Western Science to include consciousness. Check out her webpage.


WHAT HAPPENS WHEN YOU DIE? ARTHUR YENSEN'S NEAR DEATH EXPERIENCE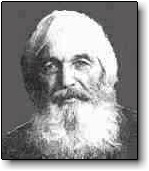 In August of 1932, Arthur Yensen, a university graduate, geologist, and staunch -materialist -turned -syndicated -cartoonist was in a car accident and briefly died. His talks about what he discovered often brought criticism, especially from the church of the day. But there were those who would listen, and as time wore on more and more people would ask him about it. Finally in 1955, Arthur Yensen published a report of his near-death experience in a booklet called "I Saw Heaven". Kevin Williams has placed extracts on his highly recommended near-death.com website. Read more...




NEAR-DEATH EXPERIENCER EBEN ALEXANDER MAKING A HUGE IMPACT in this interview with Dutch subtitles..
CHALLENGE TO THE MATERIALISTS SCIENTISTS

IN THE UNITED STATES: One of our subscribers is a brilliant American lawyer, Michael Danner from Cypress, California. He has agreed to cross-examine live any materialist scientist who has the courage to defend his skeptical beliefs. The strict rules of cross-examination will be adhered to. So, is there a skeptical scientist willing to be internationally cross-examined to convince the world that the evidence for the afterlife cannot be accepted? To give the readers some idea of the type of cross-examination of a scientist
Read more...

JIM TUCKER'S NEW BOOK RETURN TO LIFE NOW AVAILABLE. It contains many fascinating stories about some of the most evidential cases of past life memories of children. At the end of the book he shows how past life memories are consistent with current scientific understanding. Read more about the book.... and see interview with Dr. Tucker below.



NEW RESEARCH BASE ON REINCARNATION


Jim Matlock works at the Rhine Research Centre. He has created an amazing webpage with a list of research papers and other documents on Reincarnation that have been posted online. Most are original case reports or analyses of the research. You'll find the bibliography on his web site. .




'LIFE IN THE WORLD UNSEEN' BY MONS HUGH BENSON TRANSLATED IN ITALIAN:


Dr. Diana Brioschi, from Milano, Italy, is one of our subscribers. She has just translated into Italian one of the books of Mons. Hugh Benson (pictured, left), 'Life In The World Unseen'. This is a brilliant contribution which is going to help many, many thousands of Italians around the world to understand about what really happens when we die. Thank you Dr. Diana Brioschi, your brilliant contribution is immensely acknowledged - a truly magnificent effort which will help so many people to have a smoother transition from physical planet earth.
Download "LA VITA NEL MONDO INVISIBILE".pdf
WONDERFUL CHRISTMAS GIFT- A WIFE COMMUNICATES WITH HER FAMILY VIA A TRANCE MEDIUM George Moss

for the Kingsclere group writes:
" Ann, my dear wife, returned to spirit 18-months ago, a little before her 80th birthday. On 9th December 2013, our Kingsclere Group (son Mark and me included) held our Monday evening séance meeting as usual—all fully recorded. As this amazing meeting concluded, Jan [the medium] began to receive clairvoyant messages from Ann: Reminding that she often made tea and sandwiches while we played Scrabble and she'll be popping in to do the same at the planned family party. I said we'd LOVE her to pop in and she'll be most, most welcomed by all of us. Giggling, she said: I HOPE so! Adding that we still have her china cup and we are to put it out—and a saucer! Words of love were exchanged and kisses blown, and she declared our other son Paul to be enjoying his trip to Peru with Sabine. But then spirit friends were encouraging Ann to move forward and SPEAK via Jan, which she then did—about the party: Read transcript.
QUESTION: You said you'd be answering my

question to you in your report last time I saw you. As we enter a New Year, could you, as someone who has been researching the afterlife for over 23 years, tell us something special you found - possibly a loophole - about the afterlife to make it easier for us when we cross over? Jeremy, Santa Cruz

Victor: Hi Jeremy - good question. Yes, over the many years researching the afterlife has given me some insight into the best way to get a better deal on crossing over. Guaranteed, helping others unselfishly will significantly increase the vibrations of your spirit-body. At all times keep away from cruelty and selfishness. Selfless service will expand your consciousness and, on crossing over, the cumulative level of vibrations of your spirit body will automatically put you in a beautiful place. The higher the vibrations in the afterlife dimension, the much better conditions. That will be hugely more beneficial than just going to a church service everyday! In fact, without religious indoctrination your mind will not be encumbered about what to expect. Think positively, help others, harmonize your mind, body and spirit - and guaranteed you will maximise your circumstances on crossing over.
'INTUITION' - what is it? "Intuition is the means by which the spirit becomes aware of itself; it outpaces the processes of normal earthly reasoning. Intuition accomplishes at lightning speed what normally you would reach after much deliberation. Intuition is that process of attunement during which you receive that prompting which you would reach after much time and thought on the same subject." And Professor Albert Einstein

pictured left, stated: "The intuitive mind is a sacred gift and the rational mind is a faithful servant. We have created a society that honours the servant and has forgotten the mind."
POWERFUL WORDS FROM THE AFTERLIFE:
" WHERE IS 'THE OTHERSIDE' - is it up in the sky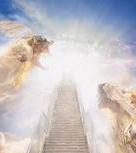 somewhere as we were taught? No, the otherside is not 'up there in the sky'. The 'otherside' - or the afterlife as you would call it, is the invisible and inaudible side of the world in which you live. You are as much now in the world of spirit as you ever will be. You are in the spirit world now! You cannot register it unless you have developed the gifts of the spirit so that you can tune in to all its vibrations and frequencies, or whatever word you care to use. It is not another world. It is an integral part of the universe of which earth is but one aspect."
JEWISH RABBI WRITES BOOK ON THE EVIDENCE FOR THE AFTERLIFE Near-death experiences? Past-life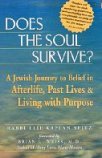 regression? Reincarnation? Are these sorts of things Jewish? In his book " Does the Soul Survive" Spitz, a Conservative rabbi, sets out to convince readers that it's kosher to be Jewish and believe in reincarnation and the afterlife. With a blend of candor, personal questioning, and sharp-eyed scholarship, Rabbi Elie Kaplan Spitz relates his own observations and the firsthand accounts shared with him by others, experiences that helped propel his journey from skeptic to believer that there is life after life. From near-

death experiences to reincarnation, past-life memory to the work of mediums, Rabbi Spitz explores what we are really able to know about the afterlife, and draws on Jewish texts to share that belief in these concepts so often approached with reluctance is in fact true to Jewish tradition. Read more..


WILLIAM BUHLMAN OUT OF BODY EXPERIENCER


William Buhlman states he has been having out of body experiences for more than 40 years. He has been teaching courses on how to have an out of body experience in Europe and at the Monroe Institute for a number of years. His first book Adventures Beyond the Body (1996) explains how to have an OBE. His second book The Secret of the Soul—Using Out-of-Body Experiences to Understand Our True Nature (2001) deals with some of the different kinds of OBEs both positive and unwelcome. He talks about OBEs in children, OBEs caused by combat and trauma, meeting loved ones in the afterlife and transformational experiences. His book has excellent chapters on the history of OBEs and on how to have an OBE. He also discusses what can be expected from an OBE and what the benefits are. His most recent book Adventures in the Afterlife explains what happens when you die.

Below is an interview with William Buhlman taped in London 3 weeks ago.



BRILLIANT 'PSYCHIC DETECTIVES': Place: Belvedire

Police, Warren County, New Jersey. Case: Murder of nurse Elizabeth Cornish- cold case. Gifted Psychic: Nancy Weber
Brilliant evidence produced:
1) Capt. Detective David Heater of Warren County Prosecutor's office: "Psychic Nancy Weber was probably one of the driving forces which kept me going back to Reese … whether you want to call it spiritual matter ... whatever it is the psychic sees you got to be able to believe in it ... there is science ... it may be supernatural. I don't know how to explain what a psychic does ... how they do it ... all I know it works."
2) J. Lewis police polygraph expert:
" I do not hesitate to recommend that investigators contact gifted psychic Nancy Weber for help on their cases. In fact, I feel I would be remiss if I did not. She is a valuable resource for law enforcement." Read full case number 12 PSYCHIC DETECTIVES

SOME PROGRESS IN PROTECTING ANIMALS BY PETA. People for Ethical Treatment of Animals sometimes gets bad press for being "too radical and too confronting" and "too extreme pro-vegan"- but look what they achieved in 2013. (warning: some images of conditions before Peta action may be disturbing) see homepage...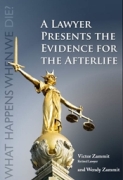 DONATIONS OF OUR BOOK TO HOSPICE LIBRARIES This week we were delighted to receive a request to donate two copies of A Lawyer Presents the Evidence for the Afterlife to a hospice library. We would be more than happy to have copies sent to any similar library or to anyone working as a hospice volunteer. Please email books@victorzammit.com.

FEEDBACK: (3 only selected)
1) Thank you Victor for this week's report. I found that some of your videos have come in very handy since we lost a love one in recent days. The information you provide is thoroughly researched I absolutely enjoy how you often tie in 'Science and spirituality' this merging of thoughts is very interesting. The perceived meaningful coincidences quite often experienced with your reports adds further strength to their value to all that receive them. "Much appreciated". Angela
2) Thank you for a wonderful report, Wendy and Victor. The thing you wrote about positive news is so very true. I remember reading some very touching positive news just yesterday and then afterwards I read the title of a horrible news and couldn't resist reading the article and my mood was destroyed the rest of the day. Also, I again had fallen into fear about if there is a chance we just disappear when we physically die. However, then I read this week's report and I am again full of hope and believe very strongly that we do live forever. Maria.

3) Thank You After Life Report...for lightening the load along the Way imparting Wisdom beyond measure ! Wendy H.



See Victor on Video



Subscribe to Victor's Youtube Channel:



* What Happens When you Die
* Afterlife and Science
* Near Death Experiences- Evidence of the Afterlife?
* What You Must Know Before You Die
* David Thompson's Materialization
* Million Dollar Challenge
* The Afterlife on Trial
* A Lawyer on the Afterlife
* Suicide is not the answer
* Religion and the Afterlife
* Ghosts- Randi and closed minded skeptics when they die
* Zwinge Randi's Challenge Exposed ... Lawyer Explains
* Why Professor Richard Dawkins is Wrong
* God--the Evidence (Without Religion)
* Afterlife Without Religion
* Skeptics Demolished
* Afterlife Objections Demolished
* Ghosts- Randi and closed minded skeptics when they die
* Victor Zammit speaking at Speakers Corner


'UNFORGETTABLE' - BRILLIANT, HIGHLY INSPIRATIONAL MUSIC:
We have had over the years many subscribers whose partner, a loved one, crossed over. Here is a beautiful song that will penetrate the heart, mind and soul about the crossed over loved one: to remember the love, the intensity, the warmth, the closeness you had with the loved one. The song UNFORGETTABLE is highly inspirational music - and so just close your eyes and when remembering your loved one, send your loved-one your deepest love - he/she will hear you:

Whilst we encourage and we publish many papers and reports by afterlife researchers, we are not in a position to guarantee the accuracy of all claims. We accept the imputed claim that the afterlife and paranormal research done by the researchers is done in good faith. ALL WORK IS COPYRIGHT BY THE CONDITIONS SET AT THE GENEVA CONFERENCE ON COPYRIGHT.