December 5th, 2014

Last week's report and read all previous reports

**** Sincere apologies if I have not replied to your email. Will do shortly.


COMMENTARY: CALLING A MEDIUM

OR A PSYCHIC 'A FRAUD' ON FACEBOOK IS DEFAMATORY- $340,000 DAMAGES. An important legal case this week that shows anyone using Facebook or other online forums to attack a professional medium can be sued. In this case four defendants have to pay a poker play $340,000 after falsely accusing him of dishonesty. Calling or imputing a medium or psychic a fraud, dishonest or a cheat on Facebook is now clearly defamatory. Justice Stephen Rothman said that, not only would he award damages, but the four defendants would be ordered to pay aggravated damages for refusing to take down the Facebook posts and continuing to repeating the "scurrilous" claims." Read report..
QUANTUM PHYSICS, THE AFTERLIFE

and the PARANORMAL: Skeptics are still making a nuisance of themselves saying quantum physics has nothing to do with the paranormal-afterlife. There is a revolution going on in science. Over the last few decades there has been a significant increase in research into quantum physics. This is the study of the characteristics of and relationships between

subatomic particles and energies. Innovative, unorthodox physicists tell us this important research has a strong bearing on the understanding of the paranormal and the afterlife. These physicists are discovering no conflict at all between physics and belief in the paranormal and the afterlife. Indeed they are showing that the phenomena we now call 'paranormal' are normal and consistent with the laws of science.

Some of these brilliant scientists are: Professor Fred Alan Wolf, Sir Oliver Lodge, Sr Ernst Senkowski (top, left), Sir William Barrett, Dr Amit Goswami (4th left), Engineer-Physicist Ron Pearson, Professor russell Targ, Dr Thomas Campbell, Dr Harold Puthoff, Dr Claude Swanson (3rd top) , Dr Dean Radin (2nd top), Professor John Bockris - and others.


THE ILLUSION OF MATTER





QUESTION: What is psychic science Victor?
R Burton - Kings Cross U.K.
PSYCHIC SCIENCE: A system of knowledge

which states:
1. That at death of the body, man (woman) continues to function as a conscious being.
2. That he/she functions after death in a refined spirit-body or soul which has substance and weight and which can be seen and photographed.
3. That this soul existed within the physical body during life, and is organic having a mind with all memories.
4. That the soul can communicate in various ways with persons on earth both before and after death.
5. That the world in which the soul dwells after the death of the body, lies immediately around the physical earth.
6. That a man/woman while alive may leave his/her physical body, and by the use of his soul, explore spheres of refined physical states, commonly called the spirit world (J. Hewat McKenzie- Spiritualist pioneer researcher and author- download a free pdf of his book about physical mediumship and the afterlife).


NEAR-DEATH EXPERIENCE

QUESTION: Victor, is it hard to get to the realm of the light when we cross over? Is the realm of the light much different to what we have here on earth? Louis J. South Africa.


Victor: No- it's as easy as opening a door and moving from one room to the next. The realm of the light is also called the 'Summerland' - a place of extreme beauty, peace, light and love. A place where you do not have to eat, sleep, drink, to clean up where you decide to reside, a place where you do not need to go on diet - you would be permanently slim in the afterlife. There is eternal sunshine, a place where you will catch up with all your loved ones - as long as they are on the same level as you are. You can go to concerts, listen to beautiful music, go to learning halls for enlightenment where you can travel at the speed of sound just by thought. Of course, you are expected to make some spiritual contribition.To do that all you have to do on earth is be spiritual - unselfishly help those who come your way who really need help, never be cruel or selfish - and always make a positive contribution from your ability. And you do not have to be perfect! On crossing over, you will be met by a loved one who will help you to move to this beautiful realm of the heavenly realm. (That is the highly credible information transmitted from the afterlife by highly credible afterlife teachers).

END OF LIFE EXPERIENCES
PEARL HARBOR WE REMEMBER!

THIS WEEK 73 YEARS AGO : WITHOUT A DECLARATION OF STATE OF WAR, JAPAN ATTACKS U.S. :
'At 7:55 a.m. Hawaii time (12:55 p.m. EST) on December 7, 1941, Japanese fighter planes savagely attacked the U.S.

base at Pearl Harbor, Hawaii, launching one of the deadliest attacks in American history. The assault, which lasted less than two hours, claimed the lives of more than 2,500 people, wounded 1,000 more and damaged or destroyed 18 American ships and nearly 300 airplanes. Almost half of the casualties at Pearl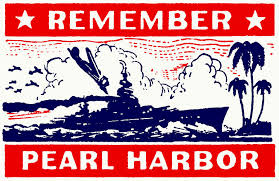 Harbor occurred on the naval battleship USS Arizona, which was hit four times by Japanese bombers. We commemorate the 70th anniversary of this "date which will live in infamy," as President Franklin D. Roosevelt described it on December 8, 1941.' It is estimated that over 400,000 died directly and indirectly in Hiroshima and Nagasaki from the two atomic explosions - something which history tells us the Emperor, the Japanese politicians and the generals could have avoided.
GREG BRADEN ON THE POWER OF PRAYER IN CONVERSATIONS WITH ROBYN WALKER
and see
also The Power of Forgiveness




THE GROUND OF FAITH: December '14

Journal by advanced Christians: Rev Michael Cocks:
"Science without religion is lame: religion without science is blind." Albert Einstein
Read more ...
http://thegroundoffaith.net/issues/2014-12/

AFTER DEATH CONTACTS WITH CHRISTINE DUMINIAK,
a Certified Grief Recovery Specialist, who runs a free online Prayerwave Group Christine helps people process their ADC and pray to have one. Here she talks with a Rabbi Marc Gellman and Monsignor Tom Hartman about ADCs
.

Learn more about
After Death Contacts
.
GIFTED MEDIUM CONVERTS THE GREATEST

CLOSED MINDED SKEPTIC WHO EVER LIVED:
No doubt at all the greatest closed minded skeptic who ever lived was Dr Richard Hodgson. He would make that closed minded skeptic from Florida, with his fraudulent $1m challenge, a little insignificant clown. Historically, Dr Hodgson was able to discredit and humiliate Theosophist Madame Blavatsky. The Society for Psychical Research in England then sent him to discredit Mrs Leonore Piper, the greatest American medium who ever lived.

Dr. Hodgson did everything he could to discredit Mrs Piper(including hiring private detectives put her on surveillance, checking her mail). But her results were consistently brilliant - until he had to give up. Among other things in his report to the SPR he said,
"...at the present time I cannot profess to have any doubt but that the chief 'communicators' to whom I have referred in the foregoing pages (of his report) are veritably the personalities that they claim to be, that they haves survived the change we call death, and that they have directly communicated with us whom we call living, through Mrs Piper entranced organism (SPR Proceedings, Vol.13 1898, H 10).
Read more about the conversion of Richard Hodgson
.


ANNA BREYTENBACK TEACHES HOW TO TALK TO ANIMALS (AND OTHER SPECIES) AT FINDHORN


FREE COURSE IN PARAPSYCHOLOGY-

Have you ever thought of formally studying parapsychology? Dr. Carlos Alvarado and Dr. Nancy Zingrone and are organizing a free online course "Parapsychology and Anomalistic Psychology: Research and Education" on the social media teaching platform, www.WizIQ.com, to start Monday January 5th, 2015 and complete Friday February 14th, 2015.
Read more...
TERRI DANIEL'S AFTERLIFE CONFERENCE IN JUNE:

Norfolk, VA. June 4-7. Earlybird prices end in 29 days! REGISTER NOW to save $40
Contact us: office@afterlifeconference.com
503-908-8633 Our main website:
www.AfterlifeConference.com ..
Find us on Facebook:
www.facebook.com/groups/interlife
SYDNEY AFTERLIFE EXPLORERS CONFERENCE -


PARRAMATTA, January 2015 - 18 INSPIRATIONAL - BEST speakers & mediums.

Watch video by Allen Tiller,

Speaker- Haunting Australia - (right pic)
..Debbie Malone

(left from Sensing Murder tv series).
We invite all Spiritual and new thought churches, psychics, mediums and their supporters,

those interested in Near-death experiences, end of life experiences (Pete Smith - right)

out of body experiences (Dr Michelle Knight, left) and consciousness studies - all supporters of paranormal research- and all psychic, mediumship and spiritual groups to join together to support Australia's first AFTERLIFE EXPLORERS CONFERENCE at Parramatta RSL Club 24th-26th January 15.

Check out the list of topics to be covered. Victor will be speaking Saturday 24th January in the afternoon.


GREAT GIFTED INTERNATIONAL MEDIUMS: This is a wonderful opportunity for you to expand your networks, meet like minded people and take the message of the afterlife to a much wider audience. Meet Val Hood above, Christine Morgan, right Read more...

BUY TICKETS NOW-
AN EXCELLENT CHRISTMAS PRESENT !!!
Conference Day Pass $ 85.00
3 Day Combo Conference Pass $ 260
Messages from the Other side $ 45 per night



ARIZONA 2015 SEPT. 'LIFE IN THE AFTERLIFE': 2015 Academy of Spirituality and Consciousness Studies - the event of the year in the United States!
Arizona SEPTEMBER 2015 - book now and

save $$$. Victor Zammit, (left, aged 35,that's how Victor looks in the afterlife dimension when he travels their at night he's told!) now retired attorney - AND great mediums, top speakers will be participating.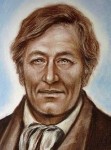 A VERY SPECIAL FEATURE: An 'intelligence' from the afterlife - 'Wiliam'-David Thompson's friend and mentor (picture right, drawn by a psychic artist) who died in 1897 will be answering questions - from the audience using the same voice he had when on earth Book now
Read more....


See Victor on Video
* Subscribe to Victor's Youtube Channel:
* What Happens When you Die
* Afterlife and Science
* Near Death Experiences- Evidence of the Afterlife?
* What You Must Know Before You Die
* David Thompson's Materialization
* Million Dollar Challenge
* The Afterlife on Trial
* A Lawyer on the Afterlife
* Suicide is not the answer
* Religion and the Afterlife
* Ghosts- Randi and closed minded skeptics when they die
* Zwinge Randi's Challenge Exposed ... Lawyer Explains
* Why Professor Richard Dawkins is Wrong
* God--the Evidence (Without Religion)
* Afterlife Without Religion
* Skeptics Demolished
* Afterlife Objections Demolished
* Ghosts- Randi and closed minded skeptics when they die
* Victor Zammit speaking at Speakers Corner
* Materialized Houdini speaks to Victor

FEEBACK: 3 only
1. Victor and Wendy, Hello friends. I've been receiving your Friday Afterlife Reports for a few months now, and enjoy them very much. It takes dedicated people to spread the truth as you are doing now. We are fighting several thousand years of misinformation, and those misinformers are beginning to use the internet (Wikipedia) for their own purpose. I sure hope the Society for Psychical Research can mount an effective response. Your consistent efforts are so important. Godspeed. - Jim

2. Dear Victor, just want to thank you and your wife for all the work you do, it has given me such great comfort since my husband died, Elsie.
3. Thank you Victor. May you both keep up your
marvelous wonderful work of enlightening us. Steve

INSPIRATIONAL MUSIC: WE REMEMBER THIS WEEK 34 YEARS AGO! JOHN LENNON ASSASSINATED: HE WROTE ONE OF THE GREATEST

SONGS EVER WRITTEN IN THE HISTORY OF POPULAR MUSIC - 'IMAGINE' - a song that most people said -when it came out - they felt goose pimples all over their body when they heard it - the music is from that genius music composer: JOHN LENNON. We remember in the first week of December 1980 that John Lennon at the age of 40 years was assassinated by those evil people who wanted him out of the way.
Lyrics: "Imagine"
Imagine there's no heaven
It's easy if you try
No hell below us
Above us only sky
Imagine all the people
Living for today...
Imagine there's no countries
It isn't hard to do
Nothing to kill or die for
And no religion too
Imagine all the people
Living life in peace...
You may say I'm a dreamer
But I'm not the only one
I hope someday you'll join us
And the world will be as one
Imagine no possessions
I wonder if you can
No need for greed or hunger
A brotherhood of man
Imagine all the people
Sharing all the world...
You may say I'm a dreamer
But I'm not the only one
I hope someday you'll join us
And the world will live as one

Whilst we encourage and we publish many papers and reports by afterlife researchers, we are not in a position to guarantee the accuracy of all claims. We accept the imputed claim that the afterlife and paranormal research done by the researchers is done in good faith. ALL WORK IS COPYRIGHT BY THE CONDITIONS SET AT THE GENEVA CONFERENCE ON COPYRIGHT.