December 19th 2014

Last week's report and read all previous reports



COMMENTARY:

'RELIGION V SPIRITUALITY'.
I've had discussions this week regarding this interesting topic- and I repeat: on crossing over what will most be important is how SPIRITUAL one is NOT how RELIGIOUS. Theoretically every religion is about how to create a connection between man and God. But those who distort religion - and advocate killing innocent men, women and children, taking hostages in the name or religion, are betraying religion; in practice, this will mean they actually will prevent themselves from going to the realm of the light on crossing over.
BEING SPIRITUAL: That is what has been

transmitted directly from the afterlife by the highly credibly afterlife teachers such as Mons Hugh Benson and Silver Birch. It is by being SPIRITUAL that we gain higher vibrations. Being spiritual means being into unselfish service, helping those who really need help. All great teachers have taught that love - unselfishly helping others who really need help - is the way to live in this world. When helping others you are actively raising your vibrations of your spirit soul - actively making the world a better place!

VERY SAD LOSS OF LIFE IN SYDNEY HOSTAGE SIEGE - It shocked Australia, it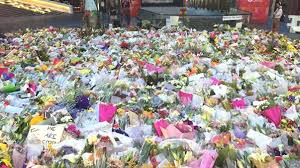 shocked the world!
A sea of flowers to say goodbye.
Sydney is grief-stricken
at the deaths of two of the seventeen hostages taken at gunpoint in the center of the city by a criminal with a very disturbed background who fraudulently claimed to be a Muslim 'sheik'.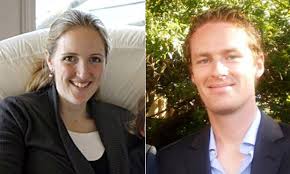 Left, Katrina Dawson, a senior lawyer, and Tori Johnson, cafe manager, who were killed; the coffee shop, is near the Supreme Court, and is a favorite place for lawyers.
In spite of the tragedy there were some unexpected spiritual reactions by ordinary people including the placing of the sea of flowers above. As soon as the news of the taking of hostages came out, every Islamic organization in Australia denounced it and
made it clear yet again
that Islam does NOT support terrorism or the Islamic State. Secondly the leaders of all faiths joined together in prayer and opened their churches; an imam, a rabbi and a priest
held a joint prayer session
for the hostages at the biggest Sydney mosque and continue to pray together. Thirdly The
#I'llridewithyou movement
started on Twitter, as a way to show support for Muslim Australians and combat anti-Muslim, anti-hatred sentiment in the wake of the Sydney siege.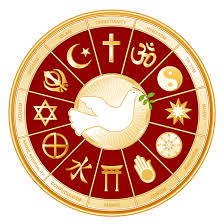 Of course we do not forget the large scale massacres around the world- where Jews, Gentiles, Buddhists, Christians become victims of hatred - such as the 140 Islamic young school children and teachers massacred just a few days ago in Pakistan by the Islamic extremists.

WHAT HAPPENS WHEN WE DIE?
Do spirit people always know in advance the time when people on earth will pass over even if they are killed in war?


Silver Birch:
" Some people in my world know, but

how far in advance they know depends upon a variety of circumstances. They always know when they are associated by ties of love when the final dissolution will take place, because it becomes part of their willing task to aid the spirit to free itself from its physical body ... Always without any exception there is a company of their own beloved to help them across the border, to receive the soul which has passed through the valley of shadows to begin the new and wondrous epoch of its life."

DIANNE SHERMAN TALKS ABOUT HOW HER PROFOUND NDE CHANGED HER LIFE.


THE WINDBRIDGE INSTITUTE IN THE USA

has conducted many scientific tests on mental mediums and published peer reviewed academic papers showing that they are getting very accurate results by means which are currently unknown to mainstream science. They proved that the mediums were not cheating or guessing.
Read more...



DR JULIA ASSANTE TALKS ABOUT WAYS TO CONTACT OUR LOVED ONES IN THE AFTERLIFE



HOW DO OUR LOVED ONES SEND SIGNS?
JOSEPH M. HIGGINS has been a working medium for over 15 years. He has complied two excellent books on Signs.


Hello...Anyone Home? : A Guide on How our Deceased Loved Ones Try to Contact Us through the Use of Signs,
has been well received for helping people understand the process of contact.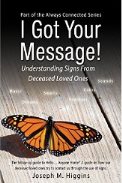 In
Got Your Message!: Understanding Signs From Deceased Loved Ones
Joe explains why millions believe in signs from the departed…and you should too! • What we can learn from signs • Why people refuse to accept signs • Why don't I get a sign? • Do children see signs more than adults? These and of other inquiring questions will be answered in this book as well as about 50 accounts from people who have received signs and contact.



GUIDED AFTER-DEATH CONNECTIONS
Read more about guided and self-guided ADCs.

PSYCHIC POWERS CAN ENHANCE OUR SPIRITUALITY : Some religions are

against people developing psychic powers. We have it directly from the afterlife that if psychic powers are going to be used to enhance our spirituality, then we should develop these powers given to us.

"Man upon earth has no realisation of his own inherent powers. His earthly life is bounded solely by his five senses. He takes no heed or has no knowledge of his psychic senses which,under proper development, are capable of being brought to the surface, as it were, and used just as easily as the physical senses ..." (Mons Hugh Benson, MORE LIGHT)
'OUT OF BODY EXPERIENCES'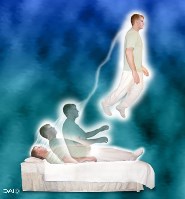 An out of body experience, or OBE, happens when a person's duplicate invisible body is able to move out of the physical body with full consciousness. For this reason it is sometimes called 'astral projection'. For most people there is no control at all over the OBE—it just happens spontaneously. A person who experiences an OBE does not have to be ill or near death. For over 2,000 years there have been reports of people finding themselves floating up above their bodies while sleeping, or finding themselves suddenly behind or above their body looking down on it.
Read more...



TIPS FOR COPING WITH THE HOLIDAYS

If you feel sad over the holidays you are not alone. For many people the holiday season is extremely stressful. Too much to do, too little time, too little money. There are unrealistic expectations of having "the perfect family" or the "perfect relationship" and the reality that most families and relationships are very far from perfect. While it is a particularly sad time for those who have lost a loved one, or ended a relationship, it can also be true for people who are very sensitive to the state of the world. One North American survey reported that 45% of respondents dreaded the festive season (
read Psychology Today article
). While these tips are primarily designed for those who are grieving, they can also apply to others who find the holidays challenging.
Read more...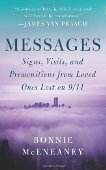 U.S. 9/11 victims make contact from the afterlife.
This video above promotes the book "Messages- Signs, Visits and Premonitions from Loved Ones lost on 9/11" by Bonnie McEneaney whose husband Eamon, died in the attacks on the World Trade Center. A mother and former business executive, Bonnie was always

skeptical of the spiritual world but after talking to a number of other families and friends of loved ones lost on 9/11, she realized she was not alone.


Watch an interview with Bonnie.


THE GWEN MCDONALD REINCARNATION CASE
Some of the most convincing research on reincarnation was conducted by Australian Peter Ramster, author and film-maker. Peter is now semi-retired and living on the NSW Central Coast (Australia).
BRAZIL'S 'JOHN OF GOD': CONCERN ABOUT EXCESSIVE CHARGES: $795 tickets for three days plus huge amounts for herbal remedies $4million in just 3 days! Where is the money going? Help us with this one:


I have been getting mixed responses regarding the healer from Brazil called John of God. There are many who say yes, he's a powerful healer who generates amazing energy. Various website claims thousands of cures. Oprah went in 2013 and wrote very positively about her experience.

But some years ago I interviewed 18 people who had traveled to Brazil to see him and were mostly disappointed. They said that they felt no change really took place - and they still had the same health problems. There have been complaints that he is being exploited by those around him with excessive charges being made for herbs, crystals and prescribed medicines. Recently in his Sydney visit some 5,000 people, many with serious health problems, paid a reported $795 for three days (almost $4 million) just to go past John of God and then sit in the energy of the event. Can I have some responses from those who have had a personal experience with John of God and especially from anyone who experienced an improvement in health?
Email: victorzammit2@gmail.com



GONE FROM MY SIGHT- A FAMOUS POEM ABOUT DEATH (Authorship disputed)
" I am standing upon the seashore. A ship, at my side,
spreads her white sails to the moving breeze and starts
for the blue ocean. She is an object of beauty and strength. I stand and watch her until, at length, she hangs like a speck of white cloud just where the sea and sky come to mingle with each other.
Then, someone at my side says, "There, she is gone."Gone where?Gone from my sight. That is all.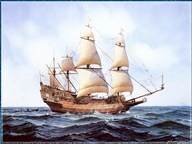 She is just as large in mast, hull and spar as she was when she left my side. And, she is just as able to bear her load of living freight to her destined port.Her diminished size is in me -- not in her.
And, just at the moment when someone says, "There, she is gone," there are other eyes watching her coming, and other voices ready to take up the glad shout,
"Here she comes!"
And that is dying... "
AFTERLIFE EXPLORERS CONFERENCE -


in PARRAMATTA, SYDNEY January 2015 - 18 INSPIRATIONAL SPEAKERS- 'The Event of the Year'. BEST speakers & mediums. Watch video by Allen Tiller,

Speaker- Haunting Australia - (right pic)
..Debbie Malone

(left from Sensing Murder tv series).
We invite all Spiritual and new thought churches, psychics, mediums and their supporters,

those interested in Near-death experiences, end of life experiences (Pete Smith - right) , out of body experiences(Dr Michelle Knight,

left) and consciousness studies - all supporters of paranormal research-

and all psychic, mediumship and spiritual groups to join together to support (Ezio and ) Australia's first AFTERLIFE

EXPLORERS CONFERENCE at Parramatta RSL Club 24th-26th January 15. Rob Smith. Ezio & Michelle above


Scott Podmore, right. Check out the list of topics to be covered. Victor will be speaking Saturday 24th January in the afternoon.


GREAT GIFTED INTERNATIONAL MEDIUMS: This is a wonderful opportunity

for you to expand your networks, meet like minded people and take the message of the afterlife to a much wider audience. Meet Val Hood above, Christine Morgan, right Read more...

Day Pass – $ 85
3 Day Combo – $ 235
Messages From The Other Side – $ 45
BUY YOUR TICKETS HERE-
( Great Christmas gift idea )


ARIZONA 2015 SEPT. 'LIFE IN THE AFTERLIFE': 2015 Academy of Spirituality and Consciousness Studies
- the event of the year in the United States!
Arizona SEPTEMBER 2015 - book now and save $$$. Victor Zammit AND great mediums, top speakers will be participating.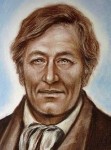 A VERY SPECIAL FEATURE
: An 'intelligence' from the afterlife - 'Wiliam'-David Thompson's friend and mentor (picture right, drawn by a psychic artist) who died in 1897 will be answering questions - from the audience using the same voice he had when on earth
Book now Read more....


See Victor on Video
* Subscribe to Victor's Youtube Channel:
* What Happens When you Die
* Afterlife and Science
* Near Death Experiences- Evidence of the Afterlife?
* What You Must Know Before You Die
* David Thompson's Materialization
* Million Dollar Challenge
* The Afterlife on Trial
* A Lawyer on the Afterlife
* Suicide is not the answer
* Religion and the Afterlife
* Ghosts- Randi and closed minded skeptics when they die
* Zwinge Randi's Challenge Exposed ... Lawyer Explains
* Why Professor Richard Dawkins is Wrong
* God--the Evidence (Without Religion)
* Afterlife Without Religion
* Skeptics Demolished
* Afterlife Objections Demolished
* Ghosts- Randi and closed minded skeptics when they die
* Victor Zammit speaking at Speakers Corner
* Materialized Houdini speaks to Victor

FEEBACK: 3 only

1. Wonderful as always! Scott Taylor's story of bi-location was an amazing one! Christina

2 .Dear Victor and Wendy,Thank you for your weekly inspirational newsletter. It fills me hope and joy and a certain knowing. I look forward to the wisdom you'll share with us all in 2015. Lynne

3 . I listened to Coast to Coast last night and they are doing a spiritual marathon till christmas. One of the commentators said "when not just 1 person has an obe but thousands do, why don't people listen?" I think it's just social conditioning..and people like you and Wendy need to keep hammering into everyone the real reality of the afterlife so the critical mass eventually says.."Oh well now you're foolish not to believe in an afterlife' Just keep up the good work, it will eventually pay off :) Mark



INSPIRATIONAL MUSIC: We salute one of the greatest female legendary vocalists of the world: SHIRLEY BASSEY- singing 'As Long as He Needs Me'- one of the great songs from the musical OLIVER.
Whilst we encourage and we publish many papers and reports by afterlife researchers, we are not in a position to guarantee the accuracy of all claims. We accept the imputed claim that the afterlife and paranormal research done by the researchers is done in good faith. ALL WORK IS COPYRIGHT BY THE CONDITIONS SET AT THE GENEVA CONFERENCE ON COPYRIGHT.