December 12th, 2014

Last week's report and read all previous reports
**** Sincere apologies if I have not replied to your email. Will do shortly.
COMMENTARY:'CRITICAL THINKING':
Do not

be tricked, hoodwinked and misled by those aggressive skeptical short-term thinking materialists who claim to have a monopoly on 'critical thinking". They preach 'critical thinking' when they themselves are UNCRITICAL thinkers. How can these uninformed materialists be 'critical thinkers' when they ASSUME - without thinking - that their personal beliefs - unsupported by any evidence - must be right? So many of them refuse to examine the abundant brilliant evidence for the afterlife and the paranormal. Their refusal to investigate is NOT critical thinking. That is not intelligent thinking. That is nothing but false logic, false reasoning, false deductions.
They completely ignore the fact that virtually all of the thousands of highly qualified scientists and afterlife investigators who investigated the afterlife approached the subject as open minded skeptics. Yet AFTER they investigated they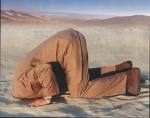 accepted the evidence. And no genius skeptical scientist has ever been able to rebut the evidence for the afterlife and the paranormal. So don't be fooled when some materialist skeptic presents his begging bowl and asks you to financially support his scam organisation.
BRILLIANT SKEPTICAL PROFESSOR SPENDS 20 YEARS INVESTIGATING MEDIUMS -
THEN ACCEPTS THE AFTERLIFE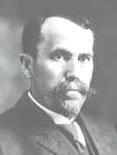 Professor James H. Hyslop PhD. LLD. had highly developed critical thinking skills. He had been Professor of Logic and Ethics at Columbia University before he became involved in investigating mediums in 1899. He then spent twenty years investigating the evidence for the afterlife. In his book
Life After Death
he writes:
"I regard the existence of discarnate spirits as scientifically proved and I no longer refer to the skeptic as having any right to speak on the subject. Any man who does not accept the existence of discarnate spirits and the proof of it is either ignorant or a moral coward. I give him short shrift, and do not propose any longer to argue with him on the supposition that he knows anything about the subject."
—James H. Hyslop, Life After Death (1918)

A SHARED NEAR-DEATH EXPERIENCE
Scott Taylor recounts his shared-death experience at the 2014 Conference for the International Association for Near-Death Studies.

KATE'S REMARKABLE NEAR-DEATH EXPERIENCE

" Things went through my mind at an unbelievable pace. I was surrounded by love, it was ALL love and there was no pressure put on me to come back. I was shown many potential futures, different timelines and how my decisions both now and then could and would affect many, many lives. The single common denominator to every single thing that I was shown was love. Everything is love. The answer to every question ever asked has always been love. I remember when I agreed to come back. I was not allowed to come back with the memory of what I had been shown. "
Read full account
.

DR. MARTHA ATKINS: MORE TO DYING THAN MEETS THE EYE Martha Beck Conference, March '14 "There is nothing to fear...help me spread the word". Watch now...




QUESTION to Silver Birch (states his information comes from the higher realms. He passed the test of time - over fifty years of transmitting information from the afterlife): Question, "You have influenced many millions of people around the world these last fifty years. What is your task coming down to earth?"


S Birch: "The task is to heal the sick, uplift the fallen, give strength to the weary, to guide the ones who have lost their way and banish superstition and error and flood your world with the great light of truth so that they may no longer dwell in the shadows. We pray that we may be worth of the power that seeks to use us in all these divine tasks."
BRILLIANT HEALERS FROM ENGLAND: HARRY

EDWARDS - healing the incurables: Famous Spiritualist, highly gifted healer from England, tireless worker for spirit healing. At the height of Harry Edwards' ministry, he was receiving over 10,000 letters per week.
The Church and Medical establishments became aware of the increasing popularity of Spiritual Healing and publicly disapproved of it. In 1953, an 'Archbishops' Commission on Divine Healing' was created to investigate the whole subject and, in 1954, Harry addressed the Commission having provided documentary evidence of a number of cases

for it to examine in detail. Whilst the clergy and medical profession deliberated, he held a public demonstration in front of 6,000 people (including several members of the Commission) at the Albert Hall. Read more...



HARRY EDWARDS SANCTUARY
The work of Harry Edwards is carried on today at the Centre he founded in England in 1946.


Read more about Sanctuary healing options.

REINCARNATION: WHEN DO WE STOP

REINCARNATING TO EARTH?
This is a favorite question. One has to accept that the purpose of life on earth is to continue to learn lessons, to continue to spiritually refine, to refine our character, our spirit. There will come a time where what can be learnt on earth will be learnt. Then what? It is believed that once you reach the highest spiritual stage one can attain on earth there would be no need to return - you've learnt your lessons! To give you an idea when that could occur is when you can unconditionally love and unconditionally forgive anyone here on earth. If you can do that, you will be going elsewhere in the afterlife to continue to spiritually refine.

DOLORES CANNON TALKS ABOUT WHAT HAPPENS WHEN YOU DIE.
Thousands of people reliving their death experience under hypnosis agree on what happened to them.
WHAT HAPPENS TO YOU WHEN WE DIE : DO YOU LOSE YOUR INDIVIDUALITY?:

Directly from the afterlife, "As we progress into those high realms, we shall not lose our individuality in supposed etheric clouds, and become lost to everyone except the dwellers therein. We shall ever continue to be ourselves, our true selves: refined, to be sure, more etherealized, but still
you
will be
you
, and
I
shall be
I
no one else. You and I will recognize each other, just as you will recognise all your friends, as they will recognize you." (from Mons. Hugh Benson's HEAVEN and EARTH - a Catholic priest-Monsignor who saw the light when he crossed over)





BOOK REVIEW: Bigger Than The Sky

As you turn the pages, you will meet Vicki Woodyard and her online friend Peter. Vicki was facing her husband's death and Peter had "awakened" after a series of strokes. Peter lived in peace and presence, no matter what occurred. Peter loved Ramana Maharshi, who embodied that same peace – most of the time he sat in the sun with his cats, life itself having become his teacher. "Bigger Than the Sky" is a light-filled book of wisdom about who we really are that will leave you wanting more.
Read more..
LOVE ON THE OTHER SIDE
Arielle Ford writes: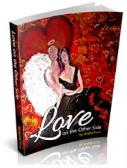 " Nearly two years ago, I sat with my dying sister, fellow Hay House author Debbie Ford, who was reminiscing about her life. Debbie said that she fulfilled her mission, dedicating her life to teaching her groundbreaking work on "the shadow." Along with raising her son, Debbie's work was her greatest passion and focus. Her only regret, Debbie said, was missing out on experiencing a soaring, passionate soulmate love. In my new book,
Love On The Other Side,
I explore romantic love and soulmates and how that love continues beyond death and I also share what my sister Debbie discovered once she got to the Other Side." Sign up to download a FREE copy of Arielle's never before released E-book! (Available to end December 2014 only)
www.loveontheotherside.com
CAN WE SINK TO A LOWER LEVEL IN THE AFTERLIFE?
As we progress after we cross-over, is it possible to sink to a lower level by sinful motives? Patrick O. Los Angeles.

Directly from the afterlife, "Oh yes. There are many who do not progress for hundreds and sometimes thousands of years (by your earth-time) - who are still filled with the desires of earth even when they have passed to the world of spirit. Their lives are filled with greed and desire and they seek not to understand the laws of the spirit. The things of the spirit make no impression upon them, for they are still of the earth - earthy, and they sink from lower planes to still lower planes." (S. Birch)
PSYCHIC ESPIONAGE, QUESTION FROM THE RECENT ITEM:
That was

very interesting item you had on psychic espionage a couple of weeks ago - most interesting!! What came to me was that if the Chinese are advanced in psychic phenomena, do you think it is theoretically possible for them to program these Chinese psychics to continue to spy for them when they go to the afterlife? Tim S. New York.
Victor: That is a very interesting and extremely important question. Theoretically, yes it is possible. If the psychic has been conditioned to the extent that 'cathexis' has taken place - that is, where deep down in the unconscious level the conditioning remains even when the psychic has crossed over. You have to remember that on crossing over we are exactly psychologically, spiritually and in mind - as we were in character moments before we physically died. This means if a person had extremely bad habits and deep addictions to drugs, alcohol, food - those addictions will remain - for an unspecified time. Now if a person is 'cathexed' to espionage, the psychic may want to keep on doing that for his country. Whether he will be

successful of not it is not known. However, terrorists in the afterlife, who are deeply negative in character will certainly have the capacity to influence those terrorists on earth- young and old to try to get vicarious satisfaction.


VICTOR AND WENDY ZAMMIT INTERVIEWED BY BARRY EATON
Barry is a wonderful interviewer who knows the subject of the afterlife well- see his book
Afterlife.
The interview was a joy to do.
PROGRAM 518
Listen online.
AFTERLIFE EXPLORERS CONFERENCE -


in PARRAMATTA, SYDNEY January 2015 - 18 INSPIRATIONAL SPEAKERS- 'The Event of the Year'. BEST speakers & mediums.
Watch video
by Allen Tiller,

Speaker- Haunting Australia - (right pic)
..Debbie Malone

(left from Sensing Murder tv series).
We invite all Spiritual and new thought churches, psychics, mediums and their supporters,

those interested in Near-death experiences, end of life experiences (Pete Smith - right) , out of body experiences(Dr Michelle Knight,

left) and consciousness studies - all supporters of paranormal research-

and all psychic, mediumship and spiritual groups to join together to support Australia's first
AFTERLIFE

EXPLORERS CONFERENCE
at Parramatta RSL Club 24th-26th January 15. Rob Smith, left. Ezio & Michelle above

Scott Podmore, right. Check out the list of
topics to be covered
. Victor will be speaking Saturday 24th January in the afternoon.

GREAT GIFTED INTERNATIONAL MEDIUMS
: This is a wonderful opportunity

for you to expand your networks, meet like minded people and take the message of the afterlife to a much wider audience. Meet Val Hood above, Christine Morgan, right
Read more...
Day Pass – $ 85
3 Day Combo – $ 235
Messages From The Other Side – $ 45
BUY YOUR TICKETS HERE-
( Great Christmas gift idea )



ARIZONA SEPT 2015 : 'LIFE IN THE

AFTERLIFE': Academy of Spirituality and Consciousness Studies
- the event of the year in the United States! book now and

save $$$. Victor Zammit, (left, aged 35,that's how Victor looks in the afterlife dimension when he travels their at night he's told!) now retired attorney - AND great mediums, top speakers will be participating.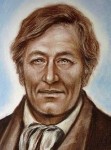 A VERY SPECIAL FEATURE
: An 'intelligence' from the afterlife - 'Wiliam'-David Thompson's friend and mentor (picture right, drawn by a psychic artist) who died in 1897 will be answering questions - from the audience using the same voice he had when on earth
Book now Read more....


See Victor on Video
* Subscribe to Victor's Youtube Channel:
* What Happens When you Die
* Afterlife and Science
* Near Death Experiences- Evidence of the Afterlife?
* What You Must Know Before You Die
* David Thompson's Materialization
* Million Dollar Challenge
* The Afterlife on Trial
* A Lawyer on the Afterlife
* Suicide is not the answer
* Religion and the Afterlife
* Ghosts- Randi and closed minded skeptics when they die
* Zwinge Randi's Challenge Exposed ... Lawyer Explains
* Why Professor Richard Dawkins is Wrong
* God--the Evidence (Without Religion)
* Afterlife Without Religion
* Skeptics Demolished
* Afterlife Objections Demolished
* Ghosts- Randi and closed minded skeptics when they die
* Victor Zammit speaking at Speakers Corner
* Materialized Houdini speaks to Victor

FEEBACK: 3 only
1) Hi Victor. I really enjoy your afterlife reports. Especially enjoyed the article about the link between quantum physics and the afterlife. Near Death Experiencers routinely describe what they experienced on the other side in terms that corroborate or are congruent with the holographic universe theory. They describe what they saw in terms that fit exactly with the physics one might expect if one were living on holographic film. I have read literally thousands of NDEs and a lot of them sound very "holographic" to me. Art Riechert

2)Thank you Victor Zammit, can't imagine living without your Afterlife Report anymore...Kaat

3) Loved it ! As always. Thank you so much. x
Jo Buchanan
INSPIRATIONAL MUSIC: A BRILLIANT MESSAGE OF HOPE! YOU ARE NOT GOING TO BELIEVE THIS:
a duet with Elvis Presley and Celine Dion singing one of the greatest, most powerful songs ever written - 'If I Can Dream', written soon after the assassination of Rev.Martin Luther King and Bobby Kennedy. The writer, Earl Brown, said when Elvis recorded the song, he saw the three back up singers with tears rolling down their cheeks. One of them whispered to him: "Elvis has never sung with so much emotion before. He means every word." The legendary Elvis Presley crossed over in 1977. Celine Dion was born in 1968 - but you see them both on stage as adults singing this really wonderful highly inspirational song.

If I Can Dream Lyrics
There must be lights burning brighter somewhere
Got to be birds flying higher in a sky more blue
If I can dream of a better land
Where all my brothers walk hand in hand
Tell me why, oh why, oh why can't my dream come true
There must be peace and understanding sometime
Strong winds of promise that will blow away
All the doubt and fear
If I can dream of a warmer sun
Where hope keeps shining on everyone
Tell me why, oh why, oh why won't that sun appear
We're lost in a cloud
With too much rain
We're trapped in a world
That's troubled with pain
But as long as a man
Has the strength to dream
He can redeem his soul and fly
Deep in my heart there's a trembling question
Still I am sure that the answer gonna come somehow
Out there in the dark, there's a beckoning candle
And while I can think, while I can talk
While I can stand, while I can walk
While I can dream, please let my dream
Come true, right now
Let it come true right now
Oh yeah


Songwriter: WALTER EARL BROWN
Whilst we encourage and we publish many papers and reports by afterlife researchers, we are not in a position to guarantee the accuracy of all claims. We accept the imputed claim that the afterlife and paranormal research done by the researchers is done in good faith. ALL WORK IS COPYRIGHT BY THE CONDITIONS SET AT THE GENEVA CONFERENCE ON COPYRIGHT.