AUGUST 15th, 2014
Last week's report and read all previous reports


COMMENTARY: THE 'MIND-BRAIN' DEBATE:


The mind/brain debate has been going for more than twenty centuries. Historically, it is one of the most important debates ever. Plato and Socrates in the classical age of Greece and Descartes before the Age of Enlightenment in Europe, promoted and accepted the idea that while the brain dies, the mind lives on.

As an afterlife investigator, I state in absolute

terms that there is overwhelming objective evidence that the physical brain is different from the mind. The physical brain dies when the physical body dies, but the mind - consciousness - survives physical death when the duplicate spirit-body of the emerges from the dead physical body.To-day, without any evidence, materialists claim that mind and brain are the same thing. Read more ...

WISE WORDS FROM THE AFTERLIFE

" If you succeed in enabling one soul in darkness to find the light, one troubled, wearied individual to gain strength, if you comfort one mourner, if you heal one sick person, if you prevent exploitation of and cruelty even to one animal, then indeed your earthly life has been well worth living. Never weary in the fight for the things that matter. This is the greatest of all fights, the eternal war against materialism, selfishness, these cancers that are festering in your world today and lead so many on to foolish paths where they perish in the darkness without a realisation of the purpose for which they were born into the world." S.Birch- Guidance from Silver Birch.

A WORLD PERSONALITY CROSSED-OVER - THE

ROBIN WILLIAMS LEGEND. 'Motive precedes action.' Only Robin Williams would know of his deepest secrets and circumstances why he chose to commit suicide - if he really committed suicide. We can only speculate. But what is important is the way he lived. Clearly the extraordinary outpouring of love and tributes show that he touched many lives around the world. His charity work and spontaneous kindness are now coming to light. And that is an even more important legacy than his films.



SUICIDE AND THE SOUL
Darkness Radio Interview with suicide researchers parapsychologist Dr Jon Klimo and Pamela Heath, authors of the highly recommended study
Suicide: What Really Happens in the Afterlife
?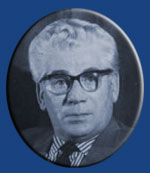 THE LESLIE FLINT REUNIONS
We have always said that the most evidential test of physical mediumship is when you get a reunion of a person living in the spirit world with a loved one still alive. The Leslie Flint tapes provide many examples of this.
George Woods and Betty Green recorded a session in which a mother spoke with her son, Michael Fearon, who had been killed in action at Normandy on June 9, 1944. The recording was the subject of a BBC interview on October 8, 1963. Mrs. Fearon recognized her son's voice without question and carried on an extended conversation with him.
Read more...



WILIAM BUHLMAN ON OBES AT THE MONROE INSITUTE PROFESSIONAL SEMINAR 2014.
William Buhlman, best-selling author, teacher, and leading expert on the subject of out-of-body experiences, presented the keynote address at the 2014 Professional Seminar at The Monroe Institute. He describes how OBEs can prepare us for an enlightened transition and why self-initiated OBEs are a direct and powerful spiritual path. He also explored an overview of the many methods available to effectively initiate OBEs and navigate the nonphysical realities.


PROFESSOR GARY SCHWARTZ (U.S.) DEFAMED BY CLOSED MINDED SKEPTIC: Some 15 years

ago I came across Professor Gary Schwartz and was impressed by his courage in coming out in the open and stating that his research shows there is an afterlife. (See video). He has since courageously maintained this stand.
Later Professor Schwartz was attacked by a CSICOP professor, Ray Hyman, who disputed Prof Schwartz' methodology. As a lawyer, I perceived that Professor Hyman had 'crossed the line' and defamed Professor Schwartz. Those who were with me in the early days of this report would have read my article. I claimed that Professor Schwartz could sue Prof. Hyman. For those interested to read the article, I managed to find it. See article on defamation.


SUZANNE GIESEMANN NEW BOOK- WOLF'S MESSAGE provides stunning evidence from mental mediumship. We are pleases to announce that it is now available in paperback.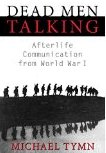 MICHAEL TYMN INTERVIEWED ABOUT "DEAD MEN TALKING" " Raymond, Bob, Claude, Thomas, and Rolf were all casualties of the Great War....All five began communicating from the Other Side after their transitions. What they had to say is fairly consistent – that there was some confusion initially after their deaths; that they gradually awakened to the reality of it all; that it was nothing like they had expected; that it was not the humdrum heaven or horrific hell that they had heard about; that they were all active; that there were many levels or planes and each person gravitates to the level he has prepared himself for." Read more...



QUESTIONS AND ANSWERS ON MEDIUMSHIP


Author and Director of the Canadian Metaphysics Research Project, Donna Smith-Moncrieffe, has released a new video which contains a question and answer period (1 hour) and then a 40 minute demonstration of mental mediumship. After the medium responds to questions about the afterlife, ET's, reincarnation, and other spiritual themes, Carolyn Molnar demonstrates mental mediumship. Author and Director of Metaphysics Research, Donna Smith-Moncrieffe provides written commentary to elaborate on information shared during the event. For more information about the nature of reality and mediumship, visit: www.medium7.com or www.carolynmolnar.com.

BRILLIANT PSYCHIC DETECTIVES: Case 32


Place:Port Kembla Police Dept., New South Wales, Australia.
Case:
Disappearance of Maria Scott.
Psychic
:
Debbie Malone
. (International Psychic of the Year 2013)
Police comment:
Police Officer: Det. Sen. Const. Geoffrey Little
"
I'm a sceptic but I just can't explain some of the things psychic Debbie Malone came up with that were just incredible. I was astounded honestly as was the police woman who was with me. We were just amazed. I even sent some paperwork off to our Missing Persons Unit later to introduce Debbie to them. I think she is doing something with them now. . …. . It can give you avenues of investigation that you didn't have. But then you have to get solid evidence to confirm what they've found. You can't use what they say. They can maybe help you find a body. They can maybe give you something that you didn't have before – something out of the blue. I said to other officers, I can't explain how she picked up what she did."
Source
: Detective Senior Constable Little, Lake Illawara Local Area Police Command, NSW. Australia.
Who Magazine
.




DR. LARRY DOSSEY ON THE POWER OF PRAYER
Part 2
Part 3

ANITA MOOJANI'S INSIGHTS FOLLOWING HER NDE

" The number one lesson I learned is that it's really important to always be me, and to value myself. For me, this insight was the key to understanding why I had cancer. Now I'm not saying I know why others get cancer.
But in my case, my biggest insight was that my inability to value myself was one of the key elements that fed my own cancer. Living in a world where I learned to believe that I am not lovable enough, not deserving enough, and not perfect enough, until and unless I could live up to some unrealistic expectation of what it means to be perfect, is a big part of what caused my body to become sick and fall apart. "
Read more...
ELISA ROMEO ON HOW TO TALK WITH YOUR LOVED ONES ON THE OTHER SIDE
More and more people are having experiences of direct communication with their loved ones. See also her earlier video
How I Began to Talk to Dead People.

ECTOPLASM - is it real?:
I just received an email
from someone who says

he came across the skeptics' page saying ectoplasm does not exist - and repeating the old slur, that it is just cheesecloth.
Victor:
Obviously those who say that would be the same ones who are members of the flat earth society. Why? Because now thousands have witnessed and are witnessing themselves ectoplasm: materialization medium David Thompson occasionally puts on the red light and sitters just at arms' length can see huge amount of ectoplasm being emitted from the medium's mouth and nose. Physical medium Kai Muegge puts the red light during his sessions and anyone can see the vaporish, whitish, smokish substance being emitted from the Felix Circle medium (
see his blog
) Further, Nobel Laureate scientist Charles Richet studied ectoplasm - his conclusion, "There is ample proof that experimental materialization (ectoplasm) should take definite rank as a scientific fact." Wendy and I - and thousands of others - have witnessed ectoplasm produced by different mediums for the last nine years.

VOICES ACROSS THE VEIL- AN EXCITING NEW MEDIUMSHIP RESEARCH PROJECT -

Both participants and mediums are being sought by the creators of
http://afterlifedata.com/
This research project will provide online video access for people around the world to participate in small group sessions (6-10) conducted by world class mediums at an affordable cost. Currently all of the mediums are American but they will soon be expanding to the UK and other countries to make it more broadly accessible across time zones and other languages.
Read more...



THE INTERNATIONAL PSYCHIC ASSOCIATION ANNUAL DINNER SYDNEY Only one week until the Annual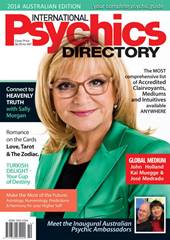 Dinner put on by the Australian (now International) Psychics Association. Last year it was a wonderful night which generated enormous goodwill. Great for networking and sharing future plans. Everyone was very supportive of each other and of the need to work co-operatively. Wendy and I will be going and would love to meet up with lots of our subscribers there. Get Details


EZIO AND MICHELLE DIANGELES- TWO OF SYDNEY'S HARDEST WORKING MEDIUMS. We have the greatest respect for mediums who are taking the message that there is no death to audiences far and wide. Ezio and Michelle have an impressive schedule of demonstrations lined up in Western Sydney and country NSW.
Read more...



MEDIUMSHIP EVENT IN HOBART TASMANIA


Although she works full time in the IT industry, every Friday medium Louise Hermann is somewhere in this great continent of ours making mediumship accessible to people. She is currently celebrating 500 live public demonstrations of "Connecting with the Other Side". Well done Louise.
Location: Hobart Town Hall, 50 Macquarie Street, Hobart
Date: Friday 22nd August 2014
Time:Seating from 6:30pm for a 7pm sharp start (please arrive on time as the front doors will be closed). The evening will finish at 9pm.
Cost: $20 cash door entry fee payable on the evening after registration below.

FEEDBACK- only 3 selected.

1) Hi Victor and Wendy, It is Dying to Know Day today around Australia and I thought you might be interested to read this article and maybe go and add your answers to the question on my upcoming website 'The End Of Life Matters' Much love Trypheyna. P.S I loved the video on the English pilot and his NDE – It is so true and lovely to see it explained so beautifully.
Read more...


2) Thank you for your ongoing commitment to the continuation of consciousness Rob Smith
3) Your reports never disappoint me....ever,...and that is a mark of just how hard you both work. Thank you yet again! Carol Connelly McGaffin


See Victor on Video
* Subscribe to Victor's Youtube Channel:
* What Happens When you Die
* Afterlife and Science
* Near Death Experiences- Evidence of the Afterlife?
* What You Must Know Before You Die
* David Thompson's Materialization
* Million Dollar Challenge
* The Afterlife on Trial
* A Lawyer on the Afterlife
* Suicide is not the answer
* Religion and the Afterlife
* Ghosts- Randi and closed minded skeptics when they die
* Zwinge Randi's Challenge Exposed ... Lawyer Explains
* Why Professor Richard Dawkins is Wrong
* God--the Evidence (Without Religion)
* Afterlife Without Religion
* Skeptics Demolished
* Afterlife Objections Demolished
* Ghosts- Randi and closed minded skeptics when they die
* Victor Zammit speaking at Speakers Corner



EXCEPTIONAL, WONDERFUL, HIGHLY INSPIRATIONAL MUSIC - RIGHT FROM THE HEART: BY VERY POPULAR DEMAND: 'SAILING' brilliantly sung by Rod Stewart. The chorus, the singers, the musicians all join in this wonderful song with a lot of emotion - you will feel the music penetrating your heart! Visually it's breathtaking! It's so beautiful!

(LYRICS).........."Sailing"

I am sailing, I am sailing,
home again 'cross the sea.
I am sailing, stormy waters,
to be near you, to be free.
I am flying, I am flying,
like a bird 'cross the sky.
I am flying, passing high clouds,
to be with you, to be free.
Can you hear me, can you hear me
thro' the dark night, far away,
I am dying, forever trying,
to be with you, who can say.
Can you hear me, can you hear me,
thro' the dark night far away.
I am dying, forever trying,
to be with you, who can say.
We are sailing, we are sailing,
home again 'cross the sea.
We are sailing stormy waters,
to be near you, to be free.
Oh Lord, to be near you, to be free.
Oh Lord, to be near you, to be free,
Oh Lord.