April 25th, 2014
Last week's report and read all previous reports


COMMENTARY:

. WHY LAW IS SUPERIOR TO SCIENCE when it comes to proving the afterlife. Interesting discussion on Dr. Dean Radin's blog Friday April 18th. Dean stated " But veridical reports of distant events is virtually the same as what we know as clairvoyance-in-the-living. So the OBE aspects of NDEs do not necessarily imply an actual separation from the body, and hence NDEs can be interpreted as a particularly vivid form of clairvoyance in brains that are not operating normally." This is contrary to all the reports from people who have had NDEs about the quality of their perceptions which they claim are "realer than real".

In any event, the veridical aspect of NDEs in only one of 14 reasons why NDEs are evidence of the afterlife. And why should NDEs be perceived in isolation? The fact is that

there are some 20 different areas of afterlife evidence that support the argument that NDEs are evidence of the afterlife, that the mind and brain are different and that we do have a duplicate of our physical body we call 'etheric spirit'. In linking NDEs to the afterlife an attorney would include ALL the evidence. There are further most relevant fundamental issues which must not be ignored. Read more

WHY NEAR DEATH EXPERIENCES ARE DIFFERENT TO CLAIRVOYANCE. Dr. Kenneth Ring and other researchers show

that a key feature of many near death experiences is a life review. And the remarkable thing about the life review is that people do not "see" their lives from their own point of view as they would if it was simply a matter replaying stored memories like old video tapes. Nor are they detached from them as they would be in remote viewing. Instead they actively experience their lives from the perspective of everyone else they interacted with. They fully access the feelings and memories of the other people involved. These are things that they would have no normal way of knowing. To my knowledge this phenomenon is totally different from clairvoyance. We strongly recommend Ring and Valarino's book Lessons From the Light which expands on this point.

BOB OLSON INTERVIEWS DR. LANI LEARY as she shares the near death experience that occurred during a routine dentist procedure, how she left her body viewing it from above, met and communicated with her deceased mother, traveled through a tunnel, and how she became one with the Light (God/Source/Love).



Listen to the music Dr. Lani Leary talked about during the interview (very similar to what she heard during her near death experience).




PROFESSOR DISCOVERS THE AFTERLIFE


When her husband died in 1983, Professor Sylvia Hart Wright and her son jointly had an after death communication from him; two of his male friends reported similar events. Using her academic skills, started researching the writings of doctors and social scientists on after death communications and in time interviewed almost a hundred healthy everyday people who had sensed contact with the dead. The result was her book When Spirits Come Calling: The Open-Minded Skeptic's Guide to After-Death Contacts. Read online.

DR ELISA MEDHUS ON FOX NEWS


It was a series of after death communications that convinced Dr. Elisa Medhus that the afterlife exists. She has detailed her experiences since her son's death in a new book called
'My Son and the Afterlife
.' She said her son, who had Tourettes Syndrome and bipolar disorder, first appeared to her husband three days after he died. She said she wasn't prepared to accept what was happening at first. During and interview with Fox News, she said: "I was raised by atheists, and of course as a physician, my whole educational background is in science - so I was in a difficult place."
Watch interview



AFTERLIFE COMMUNICATION- 16 PROVEN METHODS- 85 true accounts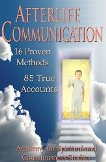 A new book now available on Amazon.com contains descriptions of methods people are using today to communicate with loved ones who have passed away. The authors are the presenters at the upcoming New Developments in Afterlife Communication conference presented by the Academy for Spiritual and Consciousness Studies in Scottsdale, Arizona, July 11-13, 2014. It is the first conference ever to present all of the cutting-edge methods.
Buy from Amazon in paperback
Buy from Amazon in kindle edition




DORIS STOKES TOOK MEDIUMSHIP TO THE MASSES In the 1980's Doris was one of the best known British mediums who in spite of personal tragedies and continuous ill health held huge public demonstrations of mental mediumship all over the world. She was the author of a number of highly popular books.


ROBIN FOY DESCRIBES "Energy-based" Physical Mediumship in a new series of articles. " One of the first circles that I am confident worked with their Spirit Team in an energy-based way, was the Clive Chapman circle in Dunedin, New Zealand, around 1926. Clive Chapman's niece - the very young Pearl Judd - was the medium. The circle's phenomena is recorded in Clive Chapman's classic book 'The Blue Room'. The circle enjoyed Independent Direct Voice in lighted conditions, but there was no hint or mention of ectoplasm; the medium was not entranced, and no 'cabinet' was used by the spirit team." Read more...



DR. ELZABTH KUBLER ROSS ON MAKING THE TRANSITION



FUNERALS ARE FOR THE LIVING The Natural Death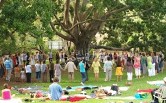 Centre in the UK and in Australia have some wonderful advice on how to set up an advanced care directive and how to make the process of dying as meaningful as possible. The Natural Death Centre is a social, entrepreneurial, educational charity that gives free, impartial advice on all aspects of dying, bereavement and consumer rights. They also give support on family-organised and environmentally friendly funerals. Read more...

REINCARNATED PAST LIVES S01E01
In the new LMN series, "Reincarnated: Past Lives," licensed hypnotherapist Damian Bertrand guides ordinary people through emotionally charged past life regressions in an attempt to discover the origins of their mysterious obsessions, unexplained phobias, peculiar abilities and recurring nightmares. And, in a potentially life-changing conclusion, the seemingly random names, locations and information revealed by each participant while under hypnosis are validated by extensive research and physical evidence. Would knowing who they were then change how they live now?
Read more about past life regressions.
MORE BRILLIANT PSYCHIC DETECTIVES: TWO DETECTIVES praises psychic: Place: Miami Town Police Department Case: 'Beautify and the Thief'. Abduction and murder of a female teenager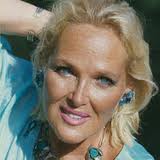 Psychic: Micki Dahne (see younger Micki Dahne, picture, below)
Cold case: Police contacted psychic – police had no leads at the time. The case came to a full halt without any clues whatsoever…"
Police Comments: a) Detective Roosevelt Turner - Miami DADE Police Department: "We had nothing to go on (before the psychic came on the scene) … she was correct on everything she told us … from his (the killer's) initials ... where the scene was ... his occupation ... the letters … it turned out to be true… Initially I did not believe in psychics but working with Ms Dahne I found psychics could be very helpful. I definitely work with psychics again."
b) Detective Jerry Zito: Miami DADE Police Department – "The information she (the psychic, Micki Dahne) gave us, if not close, it was right on the button …"



WHAT HAPPENS WHEN YOU DIE? Do spirit laws work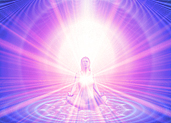 in the same way in your world as they do in this world?
Ans. "No, they do not work in the same way because ours is a graded life in which the people who have reached the same stage of evolution occupy the same plane of existence. Thus they do not have the comparisons of each where you have on one place contrasting experiences. In our world everyone is on the plane to which they have evolved. We cannot have an undeveloped and a highly developed soul in the same sphere of existence. On one surface in your world you meet, day by day, people of differing mental and spiritual attainment. But that is not so in our world ..."


KNOWING IF YOU ARE DEAD OR NOT


Michael Tymn writes: " If the consciousness is more highly developed, through both spiritual awakening and through learning more about the true reality of existence, the mind quickly awakens to its new and true reality. But if that consciousness is not well developed – if it is still grounded in the material world – this "handicapped" mind does not quickly "awaken" and may not realize that the physical body has been shed." Read more...


FEEDBACK REQUIRED. Last week I stated in my COMMENTARY - "It is simply NOT true that, as some religions

teach (for example, see Catholic Church's 'The Last Judgment'),- that we stay underground until "Jesus comes to judge the living and the dead" as we were taught many years ago. The EVIDENCE is that we are immediately fully conscious on crossing over. This is absolute, definitive and irrefutable." Someone emailed me asking where I got authority for that statement and questioning whether it is Catholic teaching. Fair enough! First, for some 12 years at school, junior and high, in a Catholic education, the priests and the Christian Brothers inculcated us with " ... when we die, we will all be underground until Jesus comes to judge the living and the dead." Read more about authority

WANTED in Sydney - some poltergeist activity needs clearing. Do you have experience removing caught entities in houses? If you have the skills and would like to assist -(no money involved) let me know if you can be available on moring Friday May 2nd - inner Sydney suburb - please send details vz at victorzammit dot com.




THE GREAT AFTERLIFE COMMUNICATION CONFERENCE IN JULY: BEING PREPAIRED: A SPECIAL TAPED MESSAGE DIRECTLY FROM AFTERLIFE SENT BY A 'MATERIALIZED INTELLIGENCE' TO THOSE

PRESENT AT VICTOR'S MEETING AT THE ARIZONA CONFERENCE - SENT DIRECTLY FROM THE AFTERLIFE DIMENSION.
Victor will be speaking at this conference about the sensational 'scientific' afterlife evidence - focusing on David Thompson's 'materializations' - what he considers to be the greatest discovery in human history: Book now - SAVE $'S!


The Academy for Spiritual and Consciousness Studies 38th Annual Conference - organized by Dr Craig Hogan (left), July 10-13, 2014, Scottsdale, Arizona. Psychotherapist Guided Afterlife Connections

• Self-guided Afterlife Connections
• Evidential medium readings
• Automatic writing
• Life between lives induction
• Instrumental TransCommunication
• Soul Phone communication
• Hemi Sync and binaural beats
•Threshold Room experiences
• Monroe institute Lifelines connections
• Self-hypnosis
• Meditation
• Pendulum reading
• Planned dream visitations
• Recognizing and understanding communication signs
• Bilateral stimulation
* Physical mediumship
Read more...

FEEDBACK: (3 only selected)
1. Dear Victor : I just wanted to take a minute and wish you and your wife, Wendy, much happiness and hope that you are both well indeed. You are very special people as indicated by the long years of dedicated work to help others. I always look forward to getting your email information each Friday and thank you so much for this service. Charles S. Richmond,VA

2. Hi Victor i want to thank you for all your relentless hard work concerning afterlife studies , i am an avid subscriber to your weekly afterlife studies. the reason i write is because my young brother committed suicide tonight, we are all devastated. your work gives me tremendous strength. although my family does not really believe we live on. i would not be able to cope in the coming months, thanks a lot hopefully we may meet one day in another time and place,yours sincerely DB. the UK.


3. Hi Victor, Just wanted to let you know i have followed your after-life report for probably 6 years or more firstly as a crutch after suffering post-natal depression which caused me to have a terrible obsession with death and not believing in an after-life. And after getting over this with a great help from your reports I carried on learning from you which gave me much peace of mind. But wanted to say just how much your evidence has grown over those years every week you send your report the information in it grows greater and greater,and I thank you for it.
I am going to my first physical seance this Christmas and am greatly looking forward to it. Kind regards G M (Liverpool England )

See Victor on Video



Subscribe to Victor's Youtube Channel:
* What Happens When you Die
* Afterlife and Science
* Near Death Experiences- Evidence of the Afterlife?
* What You Must Know Before You Die
* David Thompson's Materialization
* Million Dollar Challenge
* The Afterlife on Trial
* A Lawyer on the Afterlife
* Suicide is not the answer
* Religion and the Afterlife
* Ghosts- Randi and closed minded skeptics when they die
* Zwinge Randi's Challenge Exposed ... Lawyer Explains
* Why Professor Richard Dawkins is Wrong
* God--the Evidence (Without Religion)
* Afterlife Without Religion
* Skeptics Demolished
* Afterlife Objections Demolished
* Ghosts- Randi and closed minded skeptics when they die * Victor Zammit speaking at Speakers Corner



MUSIC: One of the greatest classical music pieces ever written played by the the great orchestra of Andrea Rieu: 'CONQUEST OF PARADISE' Just absorb this magnificent music! hear this magnificent music played by Andre Rieu's orchestra to open your heart chakra and lift up your spirits. Hear beautiful and haunting classical 'ceremonial' music written by Vangelis as the theme for the film '1492:Conquest of Paradise'- sung by a most impressive chorus. Visually absolutely stunning! The orchestra sounds superb - I put the picture on full screen (bottom right on large square for those new at this). Camera angels highly creative. The photography excellent. The melody builds up to a beautiful crescendo. Just watch and feel the music going through your body - a real beautiful experience! (Live at the Amsterdam Arena)
Whilst we encourage and we publish many papers and reports by afterlife researchers, we are not in a position to guarantee the accuracy of all claims. We accept the imputed claim that the afterlife and paranormal research done by the researchers is done in good faith. ALL WORK IS COPYRIGHT BY THE CONDITIONS SET AT THE GENEVA CONFERENCE ON COPYRIGHT.