The makers of this documentary, Heather Dominguez and Laura Perez-Martinez, actually completed 16 interviews. They had planned to make a feature film but after seeing so much valuable footage go to the cutting room floor they decided the best way to get this message out is to make this a television show. They have been given a chance to present their project in a booth at FILM-COM in Nashville, TN June 19th and 20th but they need $1600 to get there. Read more and help if you can.



THE IMPORTANCE OF NEAR DEATH EXPERIENCES: I totally agree with NDE researcher David

Sunfellow on this:
"Unlike spiritual paths that arose from the ideas and inner experiences of lone, isolated human beings, the path presented by near-death experiences is emerging as a direct, grassroots revelation that millions of people from all over the world are receiving and sharing. If we explore this newly emerging path deeply enough, we discover that all religions, philosophies, and cultures are honored; that science and spirituality are celebrated; that both the human and spiritual side of our natures are cherished and embraced. In short, near-death experiences present us with a universal, all-inclusive, perfectly integrated spiritual path that revolves around three core truths:
1. We are all one. 2. Love is the essence of life. 3. We are here, in this world, to become perfect embodiments of the divine."



HEAVEN IS FOR REAL - NEW MOVIE ABOUT A NDE


Next Wednesday a major motion picture will be released in the USA entitled "Heaven is for Real." It is based

on the book which allegedly sold 8 million copies. It's a sweet story of a 4 year old boy who had a NDE while having his appendix removed and saw his dead grandfather. (See trailer).
But as Nancy Evans Bush writes:
" If the resulting book dealt only with that part of his story, all might have been well. But the child's father is a conservative Protestant pastor, a biblical literalist. By the time the sincere but hardly impartial father stopped asking questions, and the boy stopped adding details in response to those questions, seven years had passed and the entire project was in the hands of Lynn Vincent, the ghost writer behind Sarah Palin's memoir, "Going Rogue". Further, the relative simplicity of the few original details had grown as the boy grew, into an elaborated account of conservative Christian exclusivity and holy warfare that puts Revelation imagery into the hands of human warriors resembling Marvel comic book heroes." Read more...



CONGRATULATIONS TO JAMES VAN PRAAGH ON THE DEBUT OF HIS NEW SHOW "SPIRIT TALK"
on Gaim tv. Many people may not be aware of the huge contribution James has made to bringing mediumship to the wider public. In this conversation, with Bob Olson James talks about his books and TV shows (Ghost Whisperer, Beyond With James Van Praagh, Talking To Heaven, The Dead Will Tell), which have helped him teach the world about spirit communication and the afterlife.



THE SOCIETY FOR PSYCHICAL RESEARCH- Paranormal Review - Call for Contributions. To mark the 100th anniversary of the start of World War I, the editor of the Paranormal Review would like to receive submissions relating to psychical research and the paranormal during, or in connection with, World War I and its aftermath. Please send ideas or abstracts of 200-300 words to Dr Leo Ruickbie at paranormalreview@spr.ac.uk. Copy deadlines are 14 April for the July issue and 5 July for the October issue.



HAPPY ENDINGS: PERSPECTIVES ON DYING WELL An independently produced documentary film where death is explained in a touching, informative and at times even humouristic way through a collection of one-to-one conversations with a doctor, a hospice nurse, a priest, a counsellor, an elderly woman and a young woman who lost her mother in the Tsunami.






"THE DEPARTED AMONG THE LIVING: An Investigative Study of Afterlife Encounters" by

Professor Erlendur Haraldsson, Ph. D. Scientist, Erlendur Haraldsson, a native of Iceland, sought an answer to his question, "Have you ever been aware of the presence of a deceased person?" In the modern and educated society of Iceland, one of the Scandinavian countries; he conducted an extensive survey. During the following years, detailed personal interviews were conducted with over 450 people who responded with a "yes" to questions about personal experiences of the deceased while in a waking state. These accounts form the basis for this book. The results are fascinating and make compelling reading. Read more..


DEFAMING MEDIUMS - is illegal: I came across some closed-minded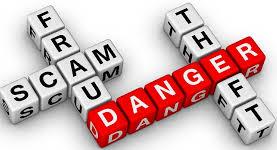 skeptic's writing where, as part of a malicious organised campaign, he/she called an international medium a 'fraud'. I give this uninformed closed skeptic free advice to remove that offensive word because calling someone a fraud imputes dishonesty - and dishonesty is actionable per se - meaning the medium could sue the skeptic for unspecified damages. This was confirmed when Sally Morgan successfully sued the Daily Mail - getting a quarter of a million dollars for defamation when the newspaper journalist called and imputed Sally Morgan was a fraud.

IS RELIGION STILL A POWERFUL GLOBAL FORCE? Surveys results: Worldwide, more than eight-in-ten people identify with a religious group representing 84% of the 2010 world population of 6.9 billion. The religiously unaffiliated number 1.1 billion, accounting for about one-in-six (16%) people worldwide. However, many of the religiously unaffiliated still have some religious beliefs. For example, belief in God or a higher power is shared by 7% of Chinese unaffiliated adults, 30% of French unaffiliated adults and 68% of unaffiliated U.S. adults. Some of the unaffiliated also engage in certain kinds of religious practices. For example, 7% of unaffiliated adults in France and 27% of those in the United States say they attend religious services at least once a year. And in China, 44% of unaffiliated adults say they have worshiped at a graveside or tomb in the past year. Read more.

"This is my simple religion. There is no need for temples; no need for complicated philosophy. Our own mind, our own heart is our temple; the philosophy is kindness." Dalai Lama


ANIMALS IN THE AFTERLIFE My good friend, Dr. Craig Hogan,

has put together a most useful page for people who are wanting assurance that they will be reunited with their beloved pets in the afterlife. The evidence comes from guided afterlife connections, from mental mediumship, from physical mediumship as well as from near death experiences and after death communications. Read more...


MONS. HUGH BENSON DESCRIBES THE MOMENT HE CROSSED OVER

" I saw my physical body lying lifeless upon its bed, but here was I, the real I, alive and well.
For a minute or two I remained gazing and the thought of what to do next entered my head, but help was close at hand. I could still see the room quite clearly around me, but there was a certain mistiness about it as though it were filled with smoke very evenly distributed. I looked down at myself wondering what I was wearing in the way of clothes, for I had obviously risen from a bed of sickness and was therefore in no condition to move very far from my surroundings. I was extremely surprised to find that I had on my usual attire, such as I wore when moving freely and in good health about my own house. My surprise was only momentary since, I thought to myself, what other clothes would I expect to be wearing? Surely not some sort of diaphanous robe. Such costume is usually associated with the conventional idea of an angel and I had no need to assure myself that I was not that!
Such knowledge of the spirit world as I had been able to glean from my own experiences instantly came to my aid. I knew at once of the alteration that had taken place in my condition; I knew, in other words, that I had 'died.' I knew, too, that I was alive, that I had shaken off my last illness sufficiently to be able to stand upright and look about me. At no time was I in any mental distress, but I was full of wonder at what was to happen next, for here I was, in full possession of my faculties and, indeed, feeling 'physically' as I had never felt before. … the whole process must have taken but a few minutes of earth time. (Monsignor Robert Hugh Benson, Life in the World Unseen 10-11.) Read more about arrival in the astral realm.