September 20th 2013
COMMENTARY: 'CRITICAL THINKING'?
WHAT A JOKE! How can

closed minded skeptics ever claim they are into 'critical thinking'? Without showing why, where, how and why the paranormal and afterlife evidence cannot be right, these dogmatic skeptics stubbornly do NOT accept the paranormal or the afterlife evidence! Their mind is already made up and absolutely nothing contrary to their closed minded decisions can ever be accepted. That can NEVER be 'critical thinking'!
This is like asking the hooded Wizard of the Ku Klux Klan to possibly accept that African Americans have equal intelligence, equal integrity, initiative and skills as white Americans- something he will never do! It is a real joke to see some extremist closed minded skeptic from Florida using the baloney,"I am here to help you to be critical thinkers." The evidence for the afterlife has NEVER been rebutted, NEVER been shown to be wrong, NEVER been challenged- yet he calls himself a 'critical thinker'! What a joke!



HOW TO DETECT 'SKEPTICS' BALONEY':


THE 'REAL CRITICAL THINKING' :-
Why skeptics' arguments are NOT valid: Just because a skeptic is a 'scientist' or 'professor' does not mean he is correct in his argument. Don't let a skeptical scientist or a skeptical magician or a skeptical academic or a skeptical professor use baloney language to fool you that just because they are 'professionals' they cannot be wrong. Those who are uninformed or uncritical often fall victims for these skeptics' traps. How can you detect these skeptics' baloney?

TRAPS TO AVOID: See further below the false reasoning of these 'learned' skeptics – and learn how to detect their invalid reasoning:
1. SIX SKEPTICAL FALLACIES: 'PROFESSIONAL STATUS' as 'authority' in science to persuade you there is no afterlife: For example - skeptical Professor Stephen Hawking used this kind of baloney to fool the uninformed: "anyone who believes in the afterlife is afraid of the dark." An attorney in a courtroom

situation will tear this uninformed professor's statement to shreds and make him look silly and ridiculous. Why?These professors use their status as university professors – as 'authority' – that what they say is true and cannot be challenged. Yet, when I sent them the substantive areas of evidence for the afterlife they could not show the evidence was not right. Naturally, the closed minded skeptics, without evidence, without thinking, just blindly supported these professors who violated the sacred rules of professional debate - something no one gets away with in the highest level of professional debate - in the Supreme Court.(Skeptical fallacy Number 2 next week)



DR JOHN HAGLIN COMPARES CUTTING EDGE PHYSICS TO ANCIENT SPIRITUAL WISDOM
http://www.youtube.com/watch?v=xLNKHexMS7s






WHY ISN'T THIS KNOWN BY ALL GRIEVING PARENTS? Gwen and Alf Byrne's son Russell died in 1963 at the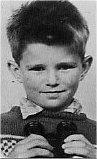 age of 9. Gwen began looking for (and found) evidence of survival through mental mediums. Then in August 1982 she received a phone call that Russell had materialized at a physical mediumship circle, through the mediumship of English medium Rita Goold. He had given the name and address of his parents and asked that they be contacted. After this she was reunited with Russell on more than 100 occasions. He was able to shine a torch on different parts of his body to show he was fully materialized. According to media researcher Trisha Robertson, the late Professor Archie Roy confirmed Gwen and Alf's story and told her that he had been present and seen Russell use the torch to show his materialised body. Alf himself crossed over in 2008 and Gwen is now 84 years old. Their experiences must not be allowed to be forgotten. Read more...




GWEN AND ALF BYRNE TELL THEIR STORY ON VIDEO [ Starts around the 3 minute mark ]



Part 5- Interview with Gwen continued
Part 6- Interview with Alf Byrne Alf mentions the scientists who attended who were not able to make their participation public.

RECENT INTERVIEW UPDATE on the 50th Anniversary of Russell's death- GRAHAM MACKENZIE INTERVIEWS GWEN BYRNE Read more..

A DOCTOR WHO BECAME A MEDIUM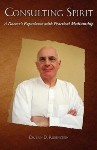 Dr Piero Parisetti's blog this week talks about the fact that "Cracks are indeed opening and more and more physicians are "coming out" and speaking openly about the possibility of life after life." He gives the example of British physician, Dr. Ian Rubenstein, who had been a doctor for 34 years and a family physician for 28 when he encountered a patient in severe grief. As he was about to give the patient a prescription for antidepressants he felt a blow to the back of his neck and heard a voice behind me saying, "Ask her about her father." Read the full story.





INTERVIEW WITH WOMAN WHO FOUND HER CHILDREN FROM A PAST LIFE
http://www.youtube.com/watch?v=4PieZfAdIa8&feature=youtu.be



See earlier video about the case.


ADVANCES IN PARAPSYCHOLGICAL RESEARCH VOLUME 9- Edited by 'Stanley Krippner, Adam J. Rock, Dr. Julie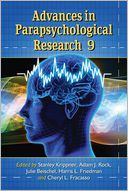 Beischel, Harris L. Friedman' (2013)
The essays in this volume 9 of a series inform readers of the present status of leading issues in parapsychology, or psi research. The authors are experts in their fields and have written in a reader-friendly way that captures the complexity and importance of their topics. Each essay comprehensively reviews a controversial topic from a critical stance, and updates its status based on the latest theoretical and empirical considerations. Read more...



REPORT ON PHYSICAL MEDIUMSHIP OF KAI MUEGGE A Firsthand Account of the Historical U.S. Visit of
The Felix Experimental Group of Physical Mediumship, August–September, 2013 by August Goforth



" This ambitious report attempts to convey as much relevant information as possible about the recent historical U.S. sittings of the physical medium, Kai Muegge of the Felix Experimental Group (FEG) of Frankfurt, Germany.1 This writer attended two of the four séances in upstate New York on August 15 and 17 and one of the two in Springfield, New Jersey, on September 1, 2013. Sittings were also held in Reno, Nevada between the NY and NJ events.The three séances I attended were quite lengthy—3 to 3.5 hours on average. Each conformed to a strict template of carefully-outlined procedures, evolved from the many sittings of the FEG in Germany and other global venues since 2004." Read Report.



THE SCOLE EXPERIMENT " Just thought I would ask something here. I've just read an article on a skeptic website that claims that Scole was bad science. They claim that there were no controls on the experiment and that researchers films and equipment never registered anything. Is this true as I have always thought otherwise. Is this just sour grapes?
Thanks Derek L. "
Derek, it's total misinformation. Watch what some of the scientists involved said themselves, read The full Scole Report



PRINCESS DIANA: REPORT TO THE POLICE OF THE QUEEN'S PALACE INVOLVED IN THE 'ASSASSINATION' OF PRINCESS DIANA. In a letter dated October 1996, Diana identified one of the key individuals whom she suspected was "planning an accident in my car ". Ten months later she was dead. Australian psychic Scott Russell Hill talked with Princess Diana on nine occasions, personally warning her and publicly broadcasting his fears for her safety in Paris. In his book Awakening he describes how he was distraught when he found that he could not change the outcome of this tragic event.

Recently Scotland Yard has announced that it received a claim that a SAS soldier claimed to have admitted to his wife that he was one of an elite unit that was ordered to shine a bright light into the Paris tunnel moments before the crash. Read more ...

Diana Speaks from the afterlife? You decide for yourself:
http://archive.org/details/DianaSpeaks




CATHOLIC CHURCH CONDUCTS SEANCES: This

quote is taken from Arthur Findlay's book LOOKING BACK, 1988 edition, page 350,
"At Rome ... the large audience I (Arthur Findlay) addressed in English was most appreciative, my chairman being Prince Christopher of Greece. Various notables were present, and Roman aristocracy and diplomacy were well represented. Several high dignitaries of the Church were there, one, a cardinal, with whom I had a talk after the meeting, telling me that seances were held at the Vatican, but the Pope, Pius XI, was a bad sitter, much better results being obtained when he was not present."
UNFINISHED BUSINESS AND GHOSTS AMONG US
James Van Praagh says "This is a book for the Living from the Dead to teach people how to live a life full of no regrets."
http://www.youtube.com/watch?v=7GR0Rr1eAFk






INDEPENDENT CONFIRMATION ABOUT JESUS IN THE AFTERLIFE DIMENSION: a question was asked to

one of the greatest afterlife teachers, with the highest credibility, Silver Birch, "Do you know Jesus?"
S BIrch answered, "I have seen the Nazarene (Jesus) many times ... He does not sit on the right hand of the Father, and the Father is not on a golden throne. The Nazarene is a great and evolved spirit. He is not so far away, magnified and deified beyond the reach of your world. He is close at hand, directing this truth that you call Spiritualism but which to us is merely the operation of natural laws. It is he (Jesus) who directs these efforts, who strives to inspire all those who minister to your world so that they shall continue to heal the afflicted, to comfort the mourner, to give light to those who are ignorant, to each those who do not know where to turn, to provide a shelter for the many wanderers, to give courage to those who are tired in mind and body .... "


SYDNEY NSW WORKSHOP: GREAT OPPORTUNITY


- FOR BUDDING MEDIUMS: ALTERED STATES AND TRANCE With international medium and one of the greatest materialization mediums ever: DAVID THOMPSON of the Circle of the Silver Cord.
WHEN? Saturday 5th October 2013 10am .to 5.00pm *Limited Spaces* Read more...



FEEDBACK:




1) Congratulations Victor and Wendy on an absolutely fantastic Friday Afterlife Report. Haven't read and watched it all yet but just wanted to make a comment now. The tears rained down my face at Elton John's Candle in the Wind song. Brought the whole funeral back to me when it actually happened...the worldwide grief and mourning. The song is so beautiful. And I particularly loved reading what I truly believe, about the natural laws of the universe. Again, nostalgia for me as it brought back certain teachings of Silver Birch which I love and which helped me a long time ago. Thanks so much. Jo Buchanan

2) Hi Victor and Wendy, I have enjoyed reading your report for more years than I care to remember, I am eager to read your report each Friday. I have read your latest book purchased from Amazon Uk which i wish to recommend to anyone interested in the afterlife,Long may you continue with the good work, Cyril Davies West Yorkshire UK
3) Thank you victor and wendy for another great afterlife report! hugs to you! Adam Hart.