September 13th 2013
COMMENTARY: 'NATURAL LAW REIGNS SUPREME' - Whilst physical scientists may be able to describe

the intricacies of the tiny atom, they cannot explain why the laws governing the atom, governing gravity, governing the order that keeps everything going in the universe exist. I find Silver Birch's eloquent explanation of laws in everything, most relevant and most intriguing - and worth sharing with you. No intelligent person can ignore that universal laws, including the Natural law, are the EFFECT. This inevitably shows that if there is the Natural Law (universal laws, generally) there has to be a supreme intelligent CAUSE of all the laws we observe. Here is a powerful message about this directly from the afterlife:
"Every new discovery, whatever may be, wherever it may be, is controlled by the same Natural Law. Nothing is forgotten, nothing is overlooked, nothing is neglected ... You can obtain some idea

of what the Great Power is like by looking at the universe. See how it is regulated by Natural Law ... Whether it be minutely small or majestically mighty, all that lives, moves and breathes, all that exists, are controlled by Natural Law. Nothing is outside the orbit of law. The seasons follow one another, the earth rotates on its axis, the tides ebb and flow. Whatever seed you plant, what will grow is contained within it; it will be true to its nature".





CALL FOR PRAYERS FOR PEACE


All over the world spiritual leaders are calling for prayers for peace at this highly dangerous time. Last Saturday over 100,000 people gathered at St. Peter's Square in Rome following Pope Francis' call for a day of fasting and prayer for peace in Syria. Read more... And now physicist Claude Swanson claims that the Princeton Global Consciousness Project, and other research institutions demonstrates that consciousness affects physics and can be measured.

He writes " The human mind and human intention alter the behavior of devices called "random event generators," or REGs. They measure the power of human intention to affect distant events. In scientific studies on prayer, it has been found that when many people pray together the effect is larger". He also claims that the time when people pray is significant.
Read more...



LYN MCTAGGART TALKS ABOUT THE INTENTION EXPERIMENTS https://www.youtube.com/watch?v=QciaPhtYw90




SCIENTIFIC RESEARCH ON OUT OF BODY EXPERIENCES http://www.youtube.com/watch?v=GbkQ2HxYsOM
A piece on the out of body (OBE) research with psychic Alex Tanous done at the American Society for Psychical Research (ASPR) in NY, circa 1983.

Read more about Dr. Alex Tanous and his foundation.



SONIA RINALDI PIONEER AFTERLIFE RESEARCHER For almost twenty years Sonia Rinaldi and her dedicated team of volunteers have been researching Instrumental Transcommunication using controlled scientific methods. On her website she talks about her twofold mission:
Firstly to provide solace through ITC to those who have lost a loved one, while keeping in mind that those on the Other Side also suffer the pains and longings for those they left behind.
Secondly to partake in the endeavors of the Superior Spirits who are engaged in bringing to Earth through ITC the proof of survival, and perhaps give Humanity a new direction.
This video recorded last year (in Portuguese with English subtitles) gives an idea of the current direction of her work.
http://www.youtube.com/watch?v=W5VOdo8gMc4



'SHOW ME' THE EVIDENCE


Dean Radin has created a 'SHOW ME' page with downloadable articles on psi (psychic science) and psi-related topics, all published in peer-reviewed journals. Most of these papers were published after the year 2000. Most report experimental studies or meta-analyses of classes of experiments.He also included links to recent and especially useful ebooks. Brilliant!! Read more...



WINDBRIDGE INSTITUTE TO STUDY PHYSICAL MEDIUMSHIP Congratulations to Mark Boccuzzi, co-founder of

The Windbridge Institute, on the award of a grant from the The (American) Parapsychological Association (PA) Gilbert Roller Fund. Mark will be investigating a physical medium ( Kai Muegge?) using 'digital infrared thermographic imaging'. The Gilbert Roller Fund was established with a donation

to support scientific field investigations into 'macroscopic psychokinetic phenomena such as those reported in sitter-groups, séances, and poltergeist activity, and/or theoretical approaches to help explain the nature of such large-scale effects'. Stephen Braude and Peter Mulacz were given grants in 2009 and 2010 to study the Felix Circle in Germany. No awards were made in 2011 and 2012.
Read more about the fund...




ATHEIST MOTHER HAS A NEAR DEATH EXPERIENCE: Listen very carefully to Barbara Harris - who says herself she was an atheist - until she had two Near Death Experiences which changed her life completely - and which totally convinced her that consciousness survives death. She says among other things, "...The reality that my grandmother who died 14 years earlier and I were together again and all the love we had for each other embraced us again ...".
http://www.youtube.com/watch?v=ShSDaB_9Rek



QUESTION: WHEN A CHILD (baby) DIES: Victor please explain what happens in the Afterlife to a soul that dies at 10 months. I was torn with emotion when today I read a little 10 months old girl drowned in the bathtub when her mom left for a few moments to get at mop to clean the floor...". John
VICTOR: Immediately on crossing over, infants even from minutes old to those older in years are met by specially trained carers from the otherside. They are taken to a very special place – perhaps the best description would be a kind of a children's 'hospital' in the afterlife where they are looked after with much love by those connected with the child – and by the specially trained personnel. They grow in the normal way and are also given education until adulthood. Of course, there could be options to train for afterlife skills (which are nothing like those on earth) – e.g. training for helping people to cross over for those who need special help. Contrary to some beliefs, on crossing over we do not have a permanent human figure. In the distant future, when we do not need a human form anymore, we graduate and become a 'being of light' - vastly superior to having a human form. Read more about when a child dies.





MICHAEL NEWTON INVESTIGATES THE SPIRIT WORLD
http://www.youtube.com/watch?v=NnCr4etOZLw


GROUP SOUL: Are group souls in the same stage of spiritual development?
" If the questioner uses the word "family" in its literal sense, as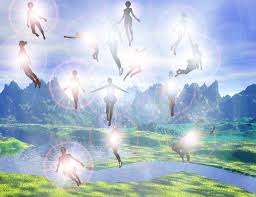 you understand it, being confined to people who have blood ties of relationships due to marriage, then this does NOT apply to group souls. Earthly ties, which are purely material, do not necessarily continue when the body has served its purpose. In spiritual relationships, you have in the supreme case affinities or in the lesser instances kinship ... Group souls ... are composed of individuals who have a spiritual kinship. Automatically they are drawn to one another because they are facets of the same diamond. It can be, and it does happen, that for purposes of work to be done fragments of the diamond incarnate into you world to have the kind of experience which will help the larger self." (S.B.)





A CLAIM THAT A FAKE 'PSYCHIC-MEDIUM' STOLE 17 MILLION DOLLARS FROM AUTHOR.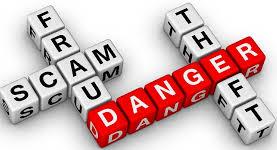 People everywhere have to discriminate between gifted psychic-mediums and those who are cheats, liars and criminals posing as psychics. In the US, best-selling author, Jude Deveraux, is suing Rose Marks who pretended to be a psychic medium. The author says that she handed over 17 million dollars to Marks over a period of years. It seems that Marks told her that she could:
1) 'cleanse' the money of bad energy and then return it to her;
2) deliver a peaceful divorce, the love of her life and a longed-for baby; 3) transfer her dead son's spirit into another boy's body and move Deveraux's spirit into a woman's body so they could be reunited. Read more....





QUESTION: My new next door neighbor has a brother who claims to be a Spiritualist that does readings. He wants to give me a reading this Sat. What should I do? John.
Victor: Ideally, you should talk to those he gave readings to and ask them if the 'reading' was accurate – making sure they are not just friends of the alleged psychic. Just as in any other profession,
a) there are those psychic-mediums who are truly gifted –
b) those who are good but less gifted,
c) those who are mediocre,
d) those who are sincere but deluding themselves and
e) those who are 'sharks.'
Before going for a reading you need to educate yourself about mental mediumship. Read more...




REMOTE VIEWING
The 'conspiracy theory' presentation is annoying but the footage is interesting http://www.youtube.com/watch?v=TfLalWp5mpQ .





WONDERFUL REPORTS OF JOSE MEDRADO'S SYDNEY VISIT Inge Crosson is currently hosting Jose

Medrado's visit to Sydney.
She writes:
" We had an awesome experience with Jose Medrado last night. The audience were blown away by the experience and stated:" You cannot understand until you experience this very rare form of physical mediumship and how amazing it is." This is a very humble man who dedicated his whole life to better the life of children and his community by creating an orphanage at 17years of age, which now expanded to the Cidade Da Luz ( City of Light) in Angel Brazill. We are holding a fundraiser for the City at present where Medrado creates oil paintings on large canvas in 5 to 10 min. - amazing. The paintings are brilliant in color and produced through the trance mediumship of Medrado by painters like Renoir, VanGogh, Monet, Picasso and more. Tickets are by donation this coming Sat 2pm and Sun 2pm at Wallacia (near Penrith)
ph 0414862861 for bookings.
See Video of Medrado working.



SYDNEY NSW WORKSHOP: GREAT OPPORTUNITY


- FOR BUDDING MEDIUMS: ALTERED STATES AND TRANCE
With international medium and one of the greatest materialization mediums ever: DAVID THOMPSON of the Circle of the Silver Cord.
WHEN? Saturday 5th October 2013 10am .to 5.00pm *Limited Spaces* Read more...




FEEDBACK: (Three only)



1) Victor and Wendy, very grateful as ever for mentioning my course in your Report! I am amazed, again, by the size of your following - congratulations. Do you ever travel to Europe? I would love to meet you in person. Thanks again and all the best.
Piero Calvi-Parisetti