November 1st 2013
COMMENTARY: VERY IMPORTANT: quote of the year - brilliantly explaining

the irrational stubborn mindedness of the skeptical scientists - and some others, "It is difficult to get a scientist - or anybody else - to understand something, when his salary depends on his not understanding it." This quote by American writer Upton Sinclair explains the huge negative prejudice of those scientists who secretly accept the paranormal, but oppose it in public. A number of scientists I came across these last 24 years of afterlife research tell me exactly the same thing - that in public they have to deny the validity of the paranormal - but in private know that it is real. In the past, one very important scientist told me that he regularly makes contact with his crossed over wife and a council of scientists working on the other side- but cannot tell anyone where he is getting his ideas from.

Professor Charles Tart set up TASTE, an online journal devoted to transcendent experiences that scientists have reported. It lets scientists express these experiences in a psychologically (and professionally) safe space. He claims that " Over the years I have had hundreds of fellow scientists from all sorts of fields quietly come up to me at meetings or write or phone me — when they had decided I was safe — to tell me about their unusual experiences apparently going beyond everyday reality, challenging our concepts of what the world is .... These were experiences that intrigued them and/or were emotionally important to them, but which they could not tell to their colleagues or friends for fear of rejection or ridicule. "

It will not be too long before the statement made by Victor Hugo in the nineteenth century becomes a reality, "There is nothing more powerful than an idea whose time has come." And the time for the total acceptance of the paranormal and the afterlife is now!
STEPHEN SCHWARZ: Developments in the Study of Consciousness Futurist and researcher Stephan Schwartz talks about developments in the study of consciousness, and how more research is pointing toward its non-locality-- that is, that part of the mind is not limited by space or time. http://www.youtube.com/watch?v=OLveJYzTEiM


WHAT HAPPENS WHEN YOU DIE? POWERFUL

POSITIVE MESSAGE WORTH REPEATING DIRECTLY FROM THE AFTERLIFE DIMENSION, "This is the world where the artist finds all his dreams come true, where the painter and the poet realise their ambition, where genius has full power of expression, where the repressions of earth are swept away and all gifts and talents are used in the service of one another... You have not tasted the joys of the world of spirit. There is nothing in your world of matter with which you can compare the life of the spirit, freed from the trammels of the flesh, escaped from the prison of the body of matter, with liberty to go where you will, to see your thoughts take shape, to follow out the desires of your heart, to be freed from the troubles of money. No, you have not tasted the joys of the world of spirit ... " Silver Birch.


ALAN ROSS HUGENOT ON HIS NEAR DEATH EXPERIENCE AND Science of the Afterlife
Alan Hugenot graduated from college with an engineering degree. In 1970. He also survived a Near-Death experience which changed his perspective on everything. Since then, he has spent over 40 years collating all the scientific research on consciousness survival and the afterlife.
QUESTION: Victor, Surely you have done a great deal of research for the afterlife, but tell me, have you had psychic experiences yourself?

Victor: Why do think I spent a great deal of time and money

researching the afterlife? Of course I had - and still have psychic and mediumistic experiences. One morning twenty four years ago I woke up and the world changed completely for me because I started to have intense psychic experiences. Shortly afterwards I started to have mediumistic experiences. In fact when I went to see the experts about what I was experiences, I was told that I am clairaudient, psychic with mediumship skills. I have been able to hold short conversations with my crossed over parents - and many others. I also have some remote-viewing skills. My own experiences were critical in motivating me to do afterlife research. There is nothing as powerful as the personal experience/
AFTER DEATH COMMUNICATION- Hello From Heaven!
on ABC's 20/20 Initially aired on April 12, 1996


I'LL BE SEEING YOU- A NEW BOOK ON AFTER DEATH COMMUNICATION A true story of author Loretta DiLeo's ten year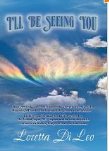 ongoing afterlife communication with the gifted healer, Richard Jasper D.C., a chiropractor and healer who returned after death as a guide and mentor. Loretta had the privilege of working with Dr. Jasper for twenty-five years she participated with him and others in a five year innovative collaboration of alternative physicians, who combined their specialties to reverse chronic conditions. Doctor Jasper offers advice, from the afterlife, for future contact with loved ones through personal growth, expanding consciousness, and perfecting our ability to love. Loretta's contacts are supported by other family members, patients and friends. Read more...


76. SKEPTICAL SENIOR DETECTIVE PRAISES PSYCHIC FOR HELPING THE POLICE SOLVE CRIME: PSYCHIC DETECTIVES:
Episode: 'A Dangerous Ride.'
Place: Clackamas Co. Sheriff's Office
Case: Missing young female, Laura Bell


Psychic: Laurie McQuary
Police Officer in charge: Detective John Turner
POLICE COMMENT - Clackamas Co. Sheriff's Office: Detective John Turner: "Everything the psychic told me was true … Police caught up with the suspect - who confessed that he buried the victim and reburied the victim three days later (as the psychic said) … I'd work with this psychic Laurie McQuary to-morrow … The information she gave me proved to be true and it was corroborated by the evidence at the conclusion of the case." Read full case number 72 PRIVATE DETECTIVES article contains statemensts of over a hundred tough police officers from all parts of the United States praise psychic-mediums for helping the police solve crime)




DEPARTING VISIONS: SEEING MIST LEAVE THE BODY AT PHYSICAL DEATH

POSTCARDS FROM THE OTHER SIDE
Celebrated psychic mediums Ezio and Michelle De Angelis answer many of the unanswered questions we have about the afterlife. The amazing stories and insights in Postcards from the Other Side help us beyond the terrible sense of loss and unanswered questions we face when we lose a loved one.
See book on Amazon.com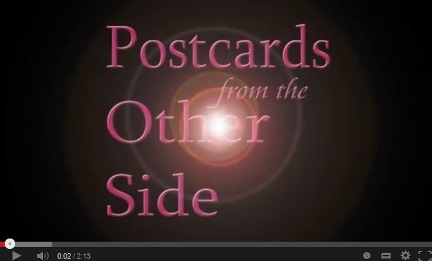 CONVERSING WITH AN AFTERLIFE INTELLIGENCE: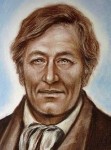 Wendy and I have been members of physical medium David Thompson's Circle of the Silver Cord for over seven years. During the sessions we regularly meet the afterlife intelligence called 'William' (pictured - how he looked before he died in 1897 in England) - who materializes – becomes solid when he uses the medium David Thompson's abundance of 'ectoplasm. ' This ectoplasm is whitish, smokish looking substance used to reduce 'William's body vibrations to equal our own level of 'physical' energy vibrations – for 'William' to become solid. 'William' tells us he died more than a hundred years ago. He tells us a number of things about the circumstances in the afterlife. This means our knowledge of the afterlife comes DIRECTLY from someone who is there, in the afterlife to-day. We converse with the afterlife intelligence 'William' about many subjects.
And for those who can perceive paranormal evidence with true scientific balance, William offers the best proof in the world for the existence of the afterlife. When he materializes we have an EXTRA PERSON who materialized from the afterlife in the room with us!! He is solid. He is very tall. He puts his big solid hands on people's shoulder with their permission. He tells us that the afterlife has huge consequences – and the more we know about it the better the transition is going to be.

DR JIM TUCKER'S RECENT PAPER ON NEW REINCARNATION EVIDENCE - Gold Thread Video Productions (www.ial.goldthread.com) Interviewed Dr Jim Tucker, MD of the Division of Perceptual Studies at the University of Virginia. Dr. Tucker, successor to Dr. Ian Stevenson, describes the Division's ongoing efforts to investigate the phenomenon of spontaneous past-life memories in very young children.


Dr Tucker has just had a new research paper published in the Journal of Scientific Exploration.Read more...

WHAT DOES 'WE JUDGE OURSELVES' MEAN? : I've come across some people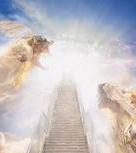 who have accepted that on crossing-over there will be no St Peter with the book of life telling us what we did right and wrong - and to condemn us to hell or to send us to heaven. They believe that they are going to judge themselves - because somebody told them that. But what does not mean? It does not mean that on crossing -over one has choices, saying to himself something like ... I've been reasonably good ... helped a few people ... yes I go to the upper part of the Third Level. No quite! What is meant by judging ourselves is that everytime on earth you do something selfless and you are helping others, you automatically RAISE the level of vibrations of your 'soul-spirit'. And if you do the wrong thing, then you LOWER the vibrations of your soul-spirit. On crossing over your accumulated level of vibrations of your life on earth will automatically send you to the realm that will accomodate your level of vibrations gained. Ususally the open minded, good folk go to the Third Level of the LIght. It's a simple as that!



REMEMBER THE GOODNESS AND BEAUTY IN THE WORLD!
With all the negativity in the mainstream media it's important for all of us to keep our focus on the good qualities of people.
QUESTION: I was reading material about the problems with the Bible and came across the term 'interpolations'. . What are Biblical interpolations?



Victor: A Biblical interpolation simple means inserting a word or a passage without authority. For example, in the Bible Mark XVI,16, "He that believeth and is baptised shall be saved, but he that believeth not shall be damned" was later inserted by some unknown priest-writer without authority. In fact, the given interpolation is not found in the earlier copies of the Bible. Biblical experts tell us there are many interpolations in the Bible.



2014 ANNUAL AFTERLIFE CONFERENCE
PORTLAND ORGEGON June 5-8, 2014

The 2014 conference will feature return engagements for several of our past presenters, and several new presenters that represent the best and the brightest in the field of afterlife research, end-of-life care, psychic development and spirituality. The conference aims to gather the greatest minds in afterlife research, spiritual exploration, consciousness studies and death-awareness for a life-altering, heart-opening, mind-expanding weekend each year.

The workshops are presented in three tracks that cover everything from scientific research on near-death experience and instruction in after-death communication techniques to mystical and psychological practices for assisting the dying in their journeys.

All earlybird registrants (prior to Dec. 31) will be entered into a drawing to WIN A FREE MEDIUMSHIP READING WITH AUSTYN WELLS!
For conference details, visit www.afterlifeconference.com