DO PSYCHIC PHENOMENA EXIST?


From 1981 to 1995, five different US government-sponsored scientific review committees were given the task of reviewing the evidence for psi effects. The reviews were prompted by concerns that if psi (psychic phenomena) was genuine, it might be important for national security reasons. Reports were prepared by the Congressional Research Service, the Army Research Institute, the National Research Council, the Office of Technology Assessment, and the American Institutes for Research (the latter commissioned by the Central Intelligence Agency). While disagreeing over fine points of interpretation, all five of the reviews concluded that the experimental evidence for certain forms of psychic phenomena merited serious scientific study. Read more...



EXCELLENT MEDIUMS John Edward and Char

Margolis both connect two women with their grandfather on the other side, who confirms that his cause of death was murder by another family member. Most interesting, karma - the law of Cause and Effect is mentioned confirming that it is real: enjoy this reading about someone who was murdered and communicates from the afterlife. Skeptics have never answered my question: where are these brilliant mediums getting the accurate information from about the person they are giving a reading? Watch closely:





THE MEDIUMSHIP OF LESLIE FLINT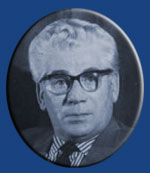 People who have 'died' can be heard talking in their own voices in the presence of a direct voice medium. Direct voice mediumship is part of what is called physical mediumship. Development of this ability takes many years of sitting for about an hour once a week with a group of people in a darkened room. One direct voice medium who was thoroughly tested in recent times was Leslie Flint.
There are 66 recordings of casual conversations between one of Leslie Flint's regular sitters and his wife Anni who had died. She was speaking to her husband in direct voice through Leslie Flint over a twelve year period (between 1971 and 1983). You can listen to them online.They talk in casual conversation like any married couple. The wife tells her husband that he comes to visit her when he is asleep and asks if he remembers visiting her. Listen now....

GRAHAM HANCOCK- AYAHUASCA AND THE WAR ON CONSCIOUSNESS The works of author and explorer Graham Hancock regarding our ancient history, the nature of consciousness, Ayahuasca, and altered states of consciousness, offer an essential examination of our culture. In this video he claims that our society deliberately restricts the exploration of human consciousness and knowledge of the afterlife.
CONTROVERSY RESOLVED: JEWS DO BELIEVE IN THE AFTERLIFE.


"Traditional Judaism firmly believes that death is not the end of human existence. However, because Judaism is primarily focused on life here and now rather than on the afterlife, Judaism does not have much dogma about the afterlife, and leaves a great deal of room for personal opinion. It is possible for an Orthodox Jew to believe that the souls of the righteous dead go to a place similar to the Christian heaven, or that they are reincarnated through many lifetimes, or that they simply wait until the coming of the messiah, when they will be resurrected. Likewise, Orthodox Jews can believe that the souls of the wicked are tormented by demons of their own creation, or that wicked souls are simply destroyed at death, ceasing to exist. Read more ...

SPECIAL FEEDBACK: IS CATHOLIC TEACHING ABOUT THE AFTERLIFE CORRECT?
There was an enthusiastic positive response recently about this topic from

Friday's COMMENTARY. Now, according to the Catholic church: do we stay underground (or asleep) when we cross over? I stated two Fridays ago what I was taught when I was sent to a Catholic school in my childhood at De La Salle College. We were taught the clear message, as authorized by the Bible and the Vatican was that:
1) from the Nicean Creed: "Jesus will come to judge the living and the dead'. The dead we were told those from earth who died. 2) Also, citing Biblical authority for that, in 1 Thess 4:16 "For the Lord himself will descend from heaven, with a cry of command, with the archangel's call, and with the sound of the trumpet of God. And the dead ... will rise first."
3) Also from the Bible, Jn 5:29. Who will rise? All the dead will rise, "those who have done good, to the resurrection of life, and those who have done evil, to the resurrection of judgment."
It is accepted that some Catholic priests give their own unauthorized interpretation about what happens when we die. My Catholic teachers used to tell us that whatever they stated was authorized and approved by the Vatican.
WHAT IS PURGATORY?The claim made by some Catholic people that most people

who cross over have to go to purgatory for purification. We are told that this entails being purified by persistent, constant fire. That is not consistent with what we get from the other side: See WHAT REALLY HAPPENS WHEN WE DIE - directly transmitted by highly credible sources Read more ..



REVIEWERS URGENTLY NEEDED
Do you love reading books about the afterlife? We need your help. Sandra Champlain, has published a wonderful book 'We Don't Die - A Skeptic's Discovery of Life After Death' to be launched on April 3rd. The book would be of particular interest to anyone who has struggled with grief after losing a loved one. In order to get the word about the afterlife to a wider audience she needs some good reviews (even short ones) posted on Amazon on that date. If you would like a free copy of her book and are willing to post a review please email us
[ books (at) victorzammit.com] and she will email you a copy.


THE LIFE OF ST FRANCIS OF ASSISI
Thanks to Rob Smith for this link to the movie version of the life of the saint whose name the new pope has chosen. Brother Sun, Sister Moon (Italian: Fratello Sole, Sorella Luna) is a 1972 film directed by Franco Zeffirelli and starring Graham Faulkner and Judi Bowker. The two hour film is a biopic of Saint Francis of Assisi. We can't guarantee the historical accuracy but it looks interesting.
.

QUESTION- on HEALING - Is there a link between physical mediumship and healing?

A. David Thompson, materialization and physical medium replies: Often the question is asked is someone with Physical

mediumistic qualities is a better healer than someone without these qualities, and is there a link between the two. Although Physical Mediumship needs for the medium to have a strong connection with the natural power of the spirit world, it does not necessarily mean that the medium is a better healer, the important aspect to remember is always the individuals intention and how they approach the power of the spirit and if they are able to give themselves freely to connect with the power of the spirit in a unhindered manner. All forms of mediumship are linked with healing, if the medium wishes to give of themselves in service to others and in service to the spirit world. Access David's webpage.



WHITE CROW BOOKS
If you are interested in books of a spiritual nature including books on

Christianity, Life after death, Non-violence, Paranormal, Philosophy, Poetry, Spiritualism, Spirituality and Vegetarianism then have a look at the books on offer at White Crow Books. They specialize in non-fiction or classic fiction of a spiritual nature encompassing world spirituality. You can buy e-books (digital editions), audio books or hardback and paperback versions printed on demand. Wherever you are in the world, you can purchase Whitecrow books from good online bookstores like Amazon and also the occasional bricks and mortar outlet. Our readers may be particularly interested in their books on Life After Death.



AUSTRALIAN MEDIUM LOUISE HERMANN with UK

Psychic Detective:Tony Stockwell IN HOBART TASMANIA
Medium "Tony Stockwell" will be joining Louise Hermann for an evening of Mediumship in Hobart on Tuesday 26th March 2013. Tony is known for his television work and has demonstrated across the UK, Europe, US, NZ and Australia.
Below are the details of this exciting event with limited seating for one night only:
Date:Tuesday 26th March 2013
Time:Seating from 6:30pm for a 7pm sharp start. There will be a short interval with the event concluding at 9:30pm.
Venue:Hobart Town Hall, 50 Macquarie Street, Hobart
For full informaiton:

FEEDBACK: (Three only) 1. Victor, You have definitely changed my life for the better, even as a Christian. I am fairly well-known in the states --a fairly well-known former CPA with Price Waterhouse....Every Thursday PM I rush to see if your Email has arrived with its fascinating array of meaningful content. I only wish that you had greater exposure and fame. People do need the knowledge and expertise that you control so well and distribute so freely. C.
2. Dear Victor and Wendy, Thank you for your uplifting and inspiring news letter, which I eagerly look forward to every week. Your newsletters is a great comfort to grieving people, who are healing from the loss of a family member or close friend. I feel sincerely grateful to you and Wendy for all the work you do in this newsletter, on your website and for your interesting book (which I have read.) God Bless you and All Best Wishes, from Emily.
3. Dear Victor, Wendy, Thank you so much for sending me the link to your report. The material you have presented in it is wonderfully informative, especially the information on Jurgen Ziewe. His insights into multidimensionality have helped me greatly in integrating some issues I have been pondering for awhile. Please keep up this amazing service you are providing. Your exploration of what's unfolding 'out there' in cyber space is facilitating an enhanced access to a diversity of important information.Warm Regards, Mark D.


See Victor on Video



Subscribe to Victor's Youtube Channel:



* What Happens When you Die
* Afterlife and Science
* Near Death Experiences- Evidence of the Afterlife?
* What You Must Know Before You Die
* David Thompson's Materialization
* Million Dollar Challenge
* The Afterlife on Trial
* A Lawyer on the Afterlife
* Suicide is not the answer
* Religion and the Afterlife
* Ghosts- Randi and closed minded skeptics when they die
* Zwinge Randi's Challenge Exposed ... Lawyer Explains
* Why Professor Richard Dawkins is Wrong
* God--the Evidence (Without Religion)
* Afterlife Without Religion
* Skeptics Demolished
* Afterlife Objections Demolished
* Ghosts- Randi and closed minded skeptics when they die
* Victor Zammit speaking at Speakers Corner



INSPIRATIONAL MUSIC: ONE OF THE MOST POWERFUL SONGS EVER WRITTEN: 'WE ARE THE WORLD' - written by Michael Jackson and Lionel Richie and sung by many of the top professional American singers led by Michael Jackson. Some other brilliant music legends collectively the energy becomes so devastatingly sensational: - the genius of Ray Charles, Harry Belafonte, Paul Simon, Lionel Ritchie and many, many other soul singers: click to feel the collective power and the energy:


Lyrics for 'WE ARE THE WORLD'
There comes a time when we heed a certain call
When the world must come together as one
There are people dying
And its time to lend a hand to life
The greatest gift of all
We can't go on pretending day by day
That someone, somehow will soon make a change
We are all a part of Gods great big family
And the truth, you know,
Love is all we need
[Chorus]
We are the world, we are the children
We are the ones who make a brighter day
So lets start giving
There's a choice we're making
We're saving our own lives
Its true we'll make a better day
Just you and me
Send them your heart so they'll know that someone cares
And their lives will be stronger and free
As God has shown us by turning stones to bread
So we all must lend a helping hand
[Chorus]
When you're down and out, there seems no hope at all
But if you just believe there's no way we can fall Let us realize that a change can only come
When we stand together as one

Disclaimer: Whilst we encourage and we publish many papers and reports by afterlife researchers, we are not in a position to guarantee the accuracy of all claims. We accept the imputed claim that the afterlife and paranormal research done by the researchers is done in good faith.
ALL WORK IS COPYRIGHT BY THE CONDITIONS SET AT THE GENEVA CONFERENCE ON COPYRIGHT.