FRIDAY AFTERLIFE REPORT



Homepage http://www.victorzammit.com



If you have been sent this link by a friend, or have come across it on the internet, sign up here
Apologies if I have not replied to your email.


REPORT in 50 languages including - French, German, Spanish, Italian, Swedish, Dutch, Portuguese and Hungarian - and many others. Be very patient with the grammar of these automatic translations.

****APOLOGIES: if I have not replied to your email. I have been inundated with very urgent work.

COMMENTARY: ONE OF THE GREATEST

CONTROVERSIES OF ALL TIME: IS "ADOLF HITLER IN HEAVEN"? There is a very popular writer, Neale Donald Walsch who states in his popular books Conversations With God, that Hitler is in heaven. The alleged 'God' making those statements is NOT consistent with many of the highly credible teachers that there is such a thing as the Law of Cause and Effect. And everything we do has an automatic impact on the vibrations of our soul-spirit body. That is, if A kills B, before B had time to fulfill the blueprint of his life about continuous spiritual refinement and paying back karma, then A will pay the price:
a) by his vibrations getting lower, and
b) that he has created a karmic debt.

The evidence shows that Hitler was responsible for over 50 million

deaths, for unleashing intense racism, torture, genocide. And this 'God' of Neal Donald Walsch says that Hitler 'liberated' these millions of people!! No, I do not agree with that at all. According to the afterlife laws, Hitler, with ALL his Nazi generals and other top Nazis who actively supported him would have gone down to the lowest, darkest realms, many becoming 'sub-humans' – for eons and eons of time – which would feel like eternity. Read my full article:
RUPERT SHELDRAKE ON SCIENCE January 2013
Part 2



POSITIVE LOCAL NEWS STORY ON MEDIUMS AND WINDBRIDGE TESTING PROCEDURE It's great to see positive newspaper reports on the growing mainstream acceptance of mediums and of the wonderful work of the Windbridge Institute.



Read report...


CAN WE IDENTIFY POTENTIAL MEDIUMS WITH A PEN AND PAPER TEST? In Chapter 5 of Dr Julie Beischel's wonderful e-book

Among Mediums- A Scientist's Quest for Answers, she reports some fascinating findings from her research. After giving her research mediums the Myers-Briggs Type Indicator (MBTI) she found that 83% of them shared both N (Intuition) and F (Feeling). According to the MBTI headquarters this combination is only reported by 16% of the general population and only 5% of police officers. The occupational groups with the next highest proportions of NFs are clergy (55%) and art, drama and music teachers (54%). Buy the e-book (it can be read on any computer-Just download the free Kindle app!) Support the critically valuable work of the Windbridge Institute. Read more...


ANOTHER BRILLIANT 'PSYCHIC DETECTIVE':

Gifted forensic psychic Jeanne Borgen performed brilliantly. Police at Hillsborough Police Department acknowledged the gift of the psychic/medium. Read for yourself this sensational information she gave to the police, when the police had NO LEADS AT ALL! The police officer in charge said, "Without the psychic, we would not have solved the case .."
Place: Hillsborough Police Department
Case: LETHAL LOVERS, Missing person - Mrs McNamara. Police had no clues at all.
Gifted Forensic Psychic: Jeanne Borgen
Evidence produced: Among other things the gifted psychic said, "It's like looking at a moving picture only I can stop it anytime to study the person I see. I first got a picture of this boy … early twenties … blonde … light color hair … the victim knew him … I also saw his girlfriend … brown hair
Police comments:
1) Sgt. Eugene Wood, "The physical description fitted exactly what the psychic told us … she couldn't have been more accurate …This was just incredibly right-on! I doubt if we could have solved the case without Jeanne Borgen's (the psychic) help … I recommend any police department to use a gifted psychic …"
2) Sgt. Skip Mefford: Everything the psychic told us was precise … It was my first experience with anything like that – and it was absolutely incredible!
Source: Court TV Psychic Detectives
Read full article PSYCHIC DETECTIVES
QUESTION: FEAR - Hi Victor, I am one of those persons who suffers from fear. My parents died in the prison camps in Germany during the Nazi days. But compared to other people I meet, it appears that I have an exaggerated fear - especially of death. How does the afterlife sees fear? Miriam S.

Victor: I give you information which was directly transmitted from

the afterlife dimension by a very highly credible source: "Fear is the worst enemy of mankind. Fear is corrosive. Fear saps, drains, vanquishes reason, overwhelms, keeps away the very power that would enable you to conquer every difficulty. Fear disturbs, prevents harmony, stops attunement, causes wavering and doubt. Banish fear. Those who have knowledge should be tranquil, radiant, serene, confident, impossible to be disturbed." (S.Birch).

The antidote to fear is knowledge: I suggest you make a special effort to read the really credible books about the afterlife. You can start by reading my book on the net - free of charge. The traditional books that I found helpful when I started - and still use - are all of Silver Birch books, Arthur Findlay books - especially ON THE EDGE OF THE ETHERIC and THE ROCK OF TRUTH. There are also recent ones I regularly recommend in our weekly reports. Read also the very informative books transmitted by Mons Hugh Benson - to his medium on earth Anthony Borgia. Many can be downloaded free.

ON DEATH:
JOHN LENNON "I'm not afraid of death because I don't believe in it. It's just getting out of one car, and into another"
ARTHUR FINDLAY, the great British historian on death:"It's like closing one door and opening another door."
SILVER BIRCH, a highly credible afterlife teacher, It's like when the cocoon opens and a butterfly emerges.


DOES OUR SOUL PLAN LIFE'S CHALLENGES BEFORE BIRTH? BOB OLSON INTERVIEWS ROBERT SCHWARTZ Author of Courageous Souls (2006) reissued as Your Soul's Plan (2010).






GREAT MEDIUM OF THE 20th CENTURY ESTELLE ROBERTS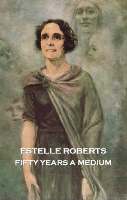 Estelle Roberts (10 May 1889-May 1970) was a British Spiritualist Medium who had wonderful talents as a mental medium, a direct voice medium, a physical materialization medium and a healing medium. She had to overcome many difficulties- years of exteme poverty, illness, and loss. Later she claimed that these were all part of her life's plan. She is regarded by the finest and most influential mediums of the 20th Century. The teachings of her guide, a native American Indian, known as Red Cloud, have been published. She filled the Royal Albert Hall in London on over twenty occasions, and she also toured the UK giving demonstrations of her exceptional mediumistic gifts to many thousands of people. Read her autobiography.



WHAT HAPPENS SECONDS - AFTER YOU DIE? Here is an actual experience transmitted by a highly credible afterlife

intelligence - when he was on the on the bed about to die:
"I knew for certain that my time had come to pass on ... I had no fear, no misgivings, no doubts, no regrets so far as leaving this world ...I suddenly felt a great urge to rise up. I had no physical feeling whatever, very much in the same way that physical feeling is absent during a dream, but I was mentally alert, however much my body seemed to contradict such a condition. Immediately I had this distinct prompting to rise, I found that I wa actually doing so ... I then discovered that those around my bed did not seem to perceive what I was doing, since they made no effort to come to my assistance, nor did they try in any way to hinder me. Turning, I then beheld what had taken place. I saw my physical body lying lifeless upon its bed, but here was I , the real I alive and well ..." from Mons. Hugh Benson's Life in the World Unseen as transmitted to medium Anthony Borgia.




RANDOM ACT OF KINDNESS: the media present too many acts

of violence, brutality, sadism. Sad, very sad. But here is a most inspirational video showing acts of kindness. If the world adopted these kinds of acts of kindness we certainly will have a hugely better world to live in. Practice acts of kindness now! Perhaps the media should encourage more examples of acts of kindness. Watch this most fascinating video - and share it!





DALAI LAMA'S NEW BOOK


Beyond Religion: Ethics for a Whole World
In his new book "Beyond Religion: Ethics for a Whole World" His Holiness the Dalai Lama argues that religion is not a necessity for pursuing a spiritual life. Rather he proposes a system of secular ethics that transcends religion as a way to recognize our common humanity and so contributes to a global human community based on understanding and mutual respect." Read more...




THE DISCLOSURE PROJECT: ASTRONAUT EDGAR

MITCHELL most recent interview (February 22nd 2013) about the reality that UFO's are real and that aliens do exist. Here is one of the most credible astronauts who studied the UFO phenomena and states that alien visitations have taken place and that alien vehicles have been recovered - also talks about alien 'humanoids'. He also says that the government tries to keep everything about UFOs secret. Making contact with aliens, we will get to know a great deal about paranormal activity especially about telepathy and materializations and dematerializations - how to increase and decrease vibrations of matter- and about the afterlife. Watch video



MOST POWRFUL WORDS DIRECTLY FROM THE AFTRLIFE DIMENSION: "The world is not ruled by chance; it is ruled by law and order. No matter where you turn, whether it be

to attempt to comprehend the vastness of the interstellar spaces, whether you range with a telescope far over the horizons of the sky, or whether you take a microscope and begin to examine the small creations of life, all is subject to natural, unchangeable, immutable law. You are not a product of chance. Chance hold no place in an ordered universe where cause and effect follow one another with unalterable sequence. The power which fashioned all life provided rules or laws for its governance. It is perfect in its conception and organization. These laws are spiritual laws because all life is spirit... The power of the spirit is invisible. It does not conform to any of the recognized standards of man. It has no length, it has no breadth, it has no height, it has no weight, it has no color, it has no size, it has no taste, it has no smell... Nowhere through the labors of the scientist, or the chemist, or the physician, is to be discovered the motive power of life." (S. Birch)




'INNER VOYAGE' HOLISTIC RETREAT AT BALI - a piece of paradise.

"Six nights in tranquil Sanur will transform your life without enduring endless yoga poses, days of silence or hours of chanting. The villa is luxurious, peaceful, has WIFI, pool and is in the heart of beautiful Sanur. An unforgettable week to focus solely on your happiness, relaxation and personal / spiritual growth. As one of only four guests you will experience: the wonders of holistic healing by authentic Balinese traditional healers, Reiki sessions, basic yoga for practical people, simple meditation you can incorporate into your home routine, delicious organic cuisine, private Hindu blessings, stunning spiritual properties not open to tourists, all day access to a trained Holistic Counsellor and Meditation Teacher, hours of pampering with exotic body treatments, down-time to fall in the pool, journal and bike ride the board-walk." Read more...




SPIRITUAL HEALING IN SYDNEY AUSTRALIA
DAVID THOMPSON INTERNATIONAL SPIRITUAL MEDIUM & HEALER

WILL BE CONDUCTING A HEALING CLINIC IN Sydney CBD COMMENCING ON TUESDAY 19/3/13
Bookings by appointment only at:
------silvercordcircle@gmail.com Read more...
PLACES ARE STRICTLY LIMITED TO 6 PEOPLE.....


MEDIUMS: MAVIS PITLLIA (FROM THE UK AND MARILYN WHALL Australia): ONE DAY WORKSHOP: 'Understanding

Mediumship'. In this fabulous 1day workshop, Mavis & Marilyn will assist you in understanding the importance of the Spirit within & examine your Mediumship, recognising the many different levels when connecting with Spirit. Workshop\ will cover
* Mediumship Philosophies
* Practical exercises to expand your mediumship faculties
* Understanding energy & the different levels that you work from
* Questions & Answers - a wonderfully insightful way to learn
* And much, much more!


You will leave with a renewed sense of awareness & reawaken a greater understanding of the Spirit World & Your Spirit Within.
Saturday 13th April 2013 Open to all levels Arrive 12.40 for 1pm start - Finish 7pm Break 3.30pm - 4.30pm (local cafes within 5min walk)
Henry Lawson Community Centre - 350 Great North Road, Abbotsford, Sydney Your investment - $185 Limited numbers
This workshop will sell out. www.marilynwhall.com.au




UK MEDIUM TONY STOCKWELL will be joining Australian medium

Louise Hermann for two special events:
SYDNEY Date: Friday 15th March 2013
6:30pm for a 7pm sharp start. There will be a short interval with the event concluding at 9:30pm.
Venue:The Independent Theatre, North Sydney Cost:$55.00 Bookings:www.theindependent.org.au or call 1300 150 465 Further Details:www.louisehermann.com
HOBART Date:Tuesday 26th March 2013
6:30pm for a 7pm sharp start. There will be a short interval with the event concluding at 9:30pm. Venue: Hobart Town Hall.
Bookings:http://www.louisehermann.com/Event-Tony-Hobart.php
Further Details:www.louisehermann.com



FEEDBACK: (3 only)

1) Do you get the weekly Afterlife Report yet? If you don't -- you should. You'll be informed, amazed and encouraged by the information provided in this report that points to evidence of the Afterlife. Pam (Shared via Facebook)
2) Thanks for another excellent edition. Would you have more info about the video showing the crop circle formation appearing over 7 minutes that was filmed?..I just found the answer to my own question... Joanne.

3) Hello Mr.Zammit, I have been receiving your letter for quite a while now. Thank you so much!! This has been such a blessing to my life. I am requesting a copy of your book. I am retired on disability and a fixed income. I really appreciate this opportunity. Thank you so much.Thomas J

NOTE: A free print copy of A Lawyer Presents the Case for the Afterlife is available on request for those who genuinely cannot afford to purchase one. Email vz[at]victorzammit.com

See Victor on Video



Subscribe to Victor's Youtube Channel:



* What Happens When you Die
* Afterlife and Science
* Near Death Experiences- Evidence of the Afterlife?
* What You Must Know Before You Die
* David Thompson's Materialization
* Million Dollar Challenge
* The Afterlife on Trial
* A Lawyer on the Afterlife
* Suicide is not the answer
* Religion and the Afterlife
* Ghosts- Randi and closed minded skeptics when they die
* Zwinge Randi's Challenge Exposed ... Lawyer Explains
* Why Professor Richard Dawkins is Wrong
* God--the Evidence (Without Religion)
* Afterlife Without Religion
* Skeptics Demolished
* Afterlife Objections Demolished
* Ghosts- Randi and closed minded skeptics when they die
* Zwinge Randi's Challenge Exposed ... Lawyer Explains
* Victor Zammit speaking at Speakers Corner

HIGHLY INSPIRATIONAL MUSIC: 'THE ROSE - SOME SAY LOVE'
No doubt at all, this song,'The Rose' has magic. It is one of the most beautiful songs ever written. The melody and the lyrics are just so beautiful and so inspired! Visually it is absolutely stunning! Watch and see the magical ecstatic harmonies of the Andre Rieu orchestra and his three female singers happening:

NOTE: CLICK ON 'X' BOTTOM RIGHT TO REMOVE THE POP UP ADVERTISEMENT.
Lyrics to THE ROSE
Steve sent a corrected version

Some say Love, it is a river that drowns the tender reed,
Some say Love, it is a razor that leaves the soul to bleed,
Some say Love, it is a hunger and endless aching need,
I say Love, it is a flower and you its only seed.
It's the heart, afraid of breaking, that never learns to dance,
It's the dream, afraid of waking, that never takes a chance,
It's the one who won't be taken, that cannot seem to give,
And the soul, afraid of dying, that never learns to live.
When the night has been too lonely and the road has been too long,
When you think that love is only for the lucky and the strong,
Just remember in the Winter, far beneath the bitter snow,
Lies the seed that with the Sun's warmth, in the Spring, becomes The Rose.

Earlier verson:

Some say love, It is a river,
That drowns the tender ring,
Some say love, It is a razor,
That leads your soul to bleed,
Some say love, It is a hunger,
And endless aching need,
I say love, It is a flower,
And you its only seen,
It's the heart, Afraid of breaking,
That never, Learns to dance,
It's the dream, Afraid of waking,
That never, Takes the chance,
It's the one, Who won't be taken,
Who cannot seem to be,
And the soul, Afraid of dying,
That never, Learns to live,
And the night, Has been too lonely,
And the rode, Has been too long,
And you feel, That road is only,
For the lucky, And the strong,
Just remember, In the winter,
Far beneath, The bitter snow,
Lies a seed, That with the suns love,
In the spring, Becomes a rose ...
Disclaimer: Whilst we encourage and we publish many papers and reports by afterlife researchers, we are not in a position to guarantee the accuracy of all claims. We accept the imputed claim that the afterlife and paranormal research done by the researchers is done in good faith.