FRIDAY AFTERLIFE REPORT



Homepage http://www.victorzammit.com



If you have been sent this link by a friend, or have come across it on the internet, sign up here
Apologies if I have not replied to your email.


REPORT in 50 languages including - French, German, Spanish, Italian, Swedish, Dutch, Portuguese and Hungarian - and many others. Be very patient with the grammar of these automatic translations.

****APOLOGIES if I have not replied to your emil. I have been inundated with very urgent work.



A BIG THANK YOU TO OUR SUBSCRIBERS - Victor and Wendy awarded the ALL STAR AWARD by Constant Contact - see item before FEEDBACK below:

COMMENTARY: MOST IMPORTANT QUESTION: WHAT IS THE ULTIMATE AFTERLIFE PROOF?


I am often asked 'What has been your most convincing proof of the afterlife?" I say there is nothing more powerful, nothing more persuasive, nothing more convincing than to be conversing with a materialized afterlife intelligence. I have done that for seven years. There is nothing else that can come close to that. As a professional investigator with university knowledge and training in Scientific Method, Psychology and Law - and with other professionals we thoroughly investigated a materialization medium.

Wendy and I also witnessed more than 100 reunions - where the materialized person talks to visiting loved in the seance room. They always talk about things familiar to them and no nobody else. Just as my own sister materialized using her own voice she had on earth and Wendy's father materialized and spoke in his own voice. These are sensational afterlife experiences amounting to the ultimate scientific proof that the afterlife exists. This is the very best proof for the existence of the afterlife - and I add, that materializations of afterlife intelligences are the greatest discovery in human history. Nothing, absolutely nothing beats that! Read more about materializations.

THE NEW POPE: WHAT DIRECTIONS WILL HE BE

TAKING? The choice for Pope Francis is either to follow the traditional historical conservative Catholic doctrine or to be brave enough to initiate brilliant policies to shake the Church from theological stagnation. We hope the Pope will allow more co-operation with scientists about the afterlife. This is going to be critical. The way to the Church's viability is to promote polices which are consistent with the scientific evidence for the afterlife. One example: that on crossing over the open-minded, honest reasonable person will continue to live in much better world than here on earth.That person will NOT go to a frightening fiery 'purgatory' (no informed person accepts that belief anymore). But purgatory can also be interpreted by way of stating that the etheric soul will continue to become purer on crossing over by continuous spiritual work in the afterlife. We wish the new Pope the very best for his coming challenges - he needs all the energy, the courage and the determination to accept afterlife science!



DOES PARAPSYCHOLOGY PROVE WE CAN SEE THE FUTURE?
80 POLICE OFFICERS SPEAK HIGHLY OF GIFTED FORENSIC PSYCHICS: read about another BRILLIANT 'PSYCHIC DETECTIVES'.
Place: Hillsborough Police Department
Case: LETHAL LOVERS, Missing person - Mrs McNamara. Police had no clues at all.


Gifted Forensic Psychic: Jeanne Borgen
Evidence produced: Among many other things the gifted psychic said, "It's like looking at a moving picture only I can stop it anytime to study the person I see. I first got a picture of this boy … early twenties … blonde … light color hair … the victim knew him … I also saw his girlfriend … brown hair … but victim now afraid … he was not a friend … it turns ugly … he shot her …he is going to kill again … kill a military man … you can find her body about 25 miles from where she lives …her body is in a rugged creek … (shows police on a map where to find the body) … and not far is the second body (of the military man) … the victim was put into the boot of her car …(police found the car, inspected the boot and found the victim's blood – enough to charge the killer Barry Brown for killing Mrs McNamara and the military man. The killer was sentenced to lifetime in prison.
Police comments:
1) Sgt. Eugene Wood, "The physical description fitted exactly what the psychic told us … she couldn't have been more accurate …This was just incredibly right-on! I doubt if we could have solved the case without Jeanne Borgen's (the psychic) help … I recommend any police department to use a gifted psychic …"
2) Sgt. Skip Mefford: Everything the psychic told us was precise … It was my first experience with anything like that – and it was absolutely incredible!
Read 'PSYCHIC DETECTIVES' - read some 80 police officers statements from all over the U.S. - speaking highly of gifted forensic psychics: full article...



A TRIAL LAWYER HAS A NEAR DEATH

EXPERIENCE: Watch this fascinating video of a trial lawyer who experienced a near death. He said he experienced death … was met by an afterlife intelligence … took him to a most fascinating place …One key question to him was, "What did you do for your fellow men?" Watch for yourself this most interesting video.


Part 2





32 YEAR OLD ATHEIST DIES- AND IS 'SURPRISED'. " When he was alive in the flesh, George Pellew, a lawyer, author, poet, and journalist, told Dr. Richard Hodgson, who was studying the mediumship of Leonora Piper, that he could not conceive of an afterlife but that if he died before Hodgson and found himself "still existing" he would attempt to let Hodgson know. About two years later, Pellew, just 32 years old, died. It didn't take him long to make contact with Hodgson and let him know he was still living." Read Michel Tymn's article....


WHAT HAPPENS WHEN YOU DIE? Hi Victor, Tell me, how long are we going to keep the human body form – forever? Tim S. San Francesco.
Victor: First, understand that for you to continue to grow

spiritually, you come to material physical earth. For that you need a human body. After life on earth, and when you learnt all the lessons earth has to teach you, then you move on to higher levels in the afterlife. But as you become more spiritually refined – and that may take a long time, you will find that you do not need a human-like body. You will eventually become a 'being of light' –a more powerful spirit with all memories, emotion, love, intelligence – to perform higher duties to continue to spiritually evolve.


STUNNING PICTURES OF THE SPIRIT WORLD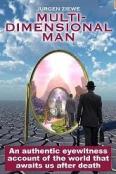 Jurgen Ziewe, is an artist who claims to have spent 40 years as an out of body traveler. He talks about 4 levels in the afterlife- the lower level, the middle level (the summerland), the higher levels (the mental plains) and the superdimensions where you see and hear your own thoughts. He sees himself as a reporter helping to create a map for other travelers and says that the best thing that a religion can do is to teach techniques of meditation so that people can have their own experiences or expanded consciousness. Watch now...
(You can drag the bar over to see the pictures of the dimensions which start at 19.00 mins- ) Sadly the book does not contain the pictures.


DR LANI LEARY: HELPING LOVED ONES CROSS OVER Lani Leary, Ph.D. specializes in work with chronically ill, dying, and bereaved clients. She has worked for more than 25 years as a psychotherapist in private practice, as a chaplain in the intensive care unit of a hospital, and as a counselor in 8 hospices across the country.




ATHEISTS IN THE AFTERLIFE: When we die and go to the afterlife – would atheists remain atheists?

"When the atheist finds himself in these lands, he discovers also that he has made a tremendous and vital mistake. The existence of the Father needs no proof in these afterlife realms. The fact is evident upon every hand in an immense variety of ways. The atheist does not require convincing. No lengthy or profound argument, no deep delving into philosophy … are necessary. He convinces himself, and most frequently in the shortest space of time, that there exists not only a God, but that same God is the Father of us all." (Former Catholic, Mons. Hugh Benson transmitted this information through the medium Anthony Borgia)
CAN OUR DREAMS TELL THE FUTURE? Interview with David Ruben, dream expert.
HOW THE SPIRITUALLY ADVANCED FROM THE AFTERLIFE SEE THE BIBLE, " ...The Bible has been the

subject of manipulation throughout the years. It consists of mistranslations, omissions and, as you know it, is only a copy of a copy of a copy. No one can produce the original manuscripts and say, "This is where it all began". You cannot point to any statement in the Bible and say it is authoritative. There is no evidence that what is stated in the Bible has the imprimatur of divinity. There are many horrible things in the Bible, particularly in the Old Testament. There are accounts of deception, villainy, murder and violence that nobody can possibly regard as being a divine revelation. " (S. Birch).

FABULOUS EVIDENCE FROM PSYCHOGRAPHY: CHICO XAVIER and DR WALDO VIERA Part 2: Last week we featured the psychography of Chico Xavier. One of the most evidential examples of his psychography was

Evolution in Two Worlds. It was the first of a total of seventeen to be written in collaboration with two mediums. Chico Xavier would receive one chapter while the other writer, Dr. Waldo Viera, would receive the next three days later and 250 miles away. In this way they produced the book's forty chapters in five months. Guy Lyon Playfair writes: "It reveals an immense knowledge of several sciences that no ordinary writer, even a qualified scientist, could have assembled without copious research and note taking, and despite the wide education gap between the two writers, the unity of style is total. One chapter frequently begins exactly where the previous one leaves off" (Playfair 1975:29).




IS BABRO KARLEN THE REINCARNATION OF ANNE FRANK?

KEYS TO SPIRTUAL PROGRESS : A Checklist by Paramhansa Yogananda


" If you feel you are not making spiritual progress, the first thing to do is to take stock of yourself and your habits, and find out what is standing in your way. Most people fail in attaining their spiritual goals because of inertia or lack of sustained effort. To grow spiritually, you must be able to do those things that are in your highest interest. Do you ask yourself at the end of each day whether you have progressed more than you did the day before? Self-analysis is the greatest method of progress. Keep a mental diary, and each day check your progress in developing the following qualities and attitudes, and refraining from those which retard your spiritual progress. This simple self-discipline will help you develop spiritually." Read more...

THE JOY OF GIVING- TEDX talk by Narayanan Krishnan At 9.00 Narayanan shares his response to the Brahmin priests who told him he must not be serving the poor.








SUNNY BURGESS WORKSHOP BRISBANE


Saturday 25th and Sunday 26th of May 2013
Book now for earlybird special
Psychic intensive weekend workshop
A Philanthropic Endeavour to support children in India
All funds will be donated to Hope For Himalyan Kids
With International Medium of the Year 2007 Sunny Burgess
Want to experience GENUINE spiritualist mediumship?
Read more...

See Victor on Video



Subscribe to Victor's Youtube Channel:



* What Happens When you Die
* Afterlife and Science
* Near Death Experiences- Evidence of the Afterlife?
* What You Must Know Before You Die
* David Thompson's Materialization
* Million Dollar Challenge
* The Afterlife on Trial
* A Lawyer on the Afterlife
* Suicide is not the answer
* Religion and the Afterlife
* Why Professor Richard Dawkins is Wrong
* God--the Evidence (Without Religion)
* Afterlife Without Religion
* Skeptics Demolished
* Afterlife Objections Demolished
* Ghosts- Randi and closed minded skeptics when they die
* Zwinge Randi's Challenge Exposed ... Lawyer Explains
* Victor Zammit speaking at Speakers Corner



A BIG THANK YOU TO OUR SUBSCRIBERS - Victor and Wendy awarded the ALL STAR AWARD by Constant Contact.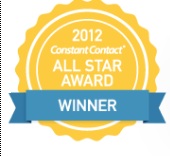 A BIG THANK YOU! Thanks to you - to all our subscribers - the Friday Afterlife Report is going from strength to strength. We really appreciate everyone recommending it, posting links and forwarding it to friends. Constant Contact, our mailout provider, has just acknowledged our growth. The citation reads:
" Your efforts last year to reach your customers and engage with them were exemplary. Stellar. Your customers noticed and responded positively. And we certainly noticed. That's why we're so proud to name you to our roster of 2012 All Stars.The standards for becoming an All Star this year were tougher than ever, and that you managed to do it for consecutive years is quite an accomplishment. "




FREE BOOK FOR THOSE WHO CANNOT AFFORD IT -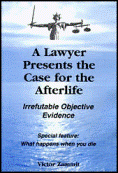 We received MORE money from Mr Lowson who wants to sponsor free books for those who cannot afford to buy the book: A LAWYER PRESENTS THE CASE FOR THE AFTERLIFE (usually $14 per book + & $14 postage (usually $14 U.S.& Europe, $7Asia, $3 Australia). So, if you are truly low in your finances and want to acquire a hard copy of the book, just email me and a book will be posted to you immediately. vz at victorzammit dot com



FEEDBACK: (3 only)


1) Dear Victor Zammit,
I have been reading the information on your site for about 6 years now. You have answered so many of my questions and eased my mind about what happens after we die. I am 49 years of age and I have carried the fear of dying since my first memories. You have helped me to have a better understanding of what really happens and I can't thank you enough. I also had a a dream visitation from mum who passed away 12 years ago and although I knew it wasn't just a dream I couldn't explain to people why it felt like so much more. You did through your web site and I felt so relieved. I tell everyone who shows any interest in the afterlife about your site, I cannot recommend you enough. Please keep up your fantastic work you have open my eyes and changed my life which I am so grateful for. Kind regards Tracy.

2) I just clicked on your report and re-read your chapter about what happens after we die. I remember reading your book shortly after losing my son Jared. It's a great book and I know that it helped me with my grief. Christy.


3) Thank you, Wendy and Victor, for a wonderful report as always
And thank you so much for helping fighting for animal rights
Have a wonderful weekend, full of inner sunshine. Maria.
HIGHLY INSPIRATIONAL MUSIC - FOOD FOR THE SOUL - 'You'll Never Walk Alone!' : Listen very closely to this very special song - one of my favorites - it is highly symbolic for our challenges we have to face. It also has a powerful spiritual message of hope: 'You will Never Walk Alone' - presented magnificently by Andre Rieu - and six leading singers and chorus. Visually, it is stunning! The finale just great!


Read the very wonderful lyrics


You'll Never Walk Alone
( by R. Rogers/O. Hammerstein II)

When you walk through a storm
Hold your head up high
And don't be afraid of the dark
At the end of the storm
Is a golden sky
And the sweet silver song of the lark
Walk on through the wind
Walk on through the rain
Though your dreams be tossed and blown
Walk on walk on with hope in your heart
And you'll never walk alone
You'll never walk alone
When you walk through a storm
Hold your head up high
And don't be afraid of the dark
At the end of the storm
Is a golden sky
And the sweet silver song of the lark
Walk on through the wind
Walk on through the rain
Though your dreams be tossed and blown
Walk on walk on with hope in your heart
And you'll never walk alone
You'll never walk
You'll never walk
You'll never walk alone.
Disclaimer: Whilst we encourage and we publish many papers and reports by afterlife researchers, we are not in a position to guarantee the accuracy of all claims. We accept the imputed claim that the afterlife and paranormal research done by the researchers is done in good faith.