COMMENTARY : THE MOST BRILLIANT PROOF FOR

THE AFTERLIFE IN THE WORLD TO-DAY: MATERIALIZATIONS - DAVID THOMPSON SEANCE IN ENGLAND SPECIAL PHENOMENA: APPORTS
One of the interesting things that happen in physical mediumship is the phenomenon of apports, the bringing of solid objects into a locked seance room through the walls. At a demonstration by David Thompson, last week, the room was thoroughly checked beforehand and everyone, including the medium, was searched with a metal detector.

Towards the end of the seance William (the spirit convener) asked for a bowl to be put into the middle of the room. Eyewitness Alison Doyle writes:-

"The music was put on again and we all sang at the top of our voices then I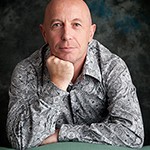 heard coins hitting the bowl there sounded like quiet a few. William told us it had taken two years to plan this experiment. A loud thump was then heard and this was David appearing about 4 - 6 feet outside the cabinet. The lights were put on and in the bowl were about 40 apports (coins from all over the world with different dates). Before William left he asked that photographic evidence be taken of the coins. After the coins were photographed we were all asked to select one we felt drawn to. This coin will be something that I will always treasure." Read more reports and see photos.

A DVD of William answering questions through David in trance is now available from the Banyan Centre.
DEBBIE MALONE, HIGHLY GIFTED MEDIUM,

(Australian Psychics Association Psychic of the Year, Sensing Murder and other television shows) has kindly written a review of our new book on Amazon.com awarding it 5 stars. Debbie is a very busy medium who has made and is making a huge contribution as a psychic and as a medium. She writes:

" I have had the great pleasure of reading Victor and Wendy Zammit's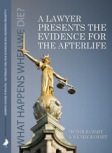 book: A Lawyer Presents The Evidence For The Afterlife. I have to say I can't put this amazing book down. The information contained within it gives irrefutable proof of existence of life after we die. I have already had 6 NDE's so I have had my own proof of life after life. I have many clients who come to seek survival evidence and information about how they can make contact with their loved ones. This book has clear concise information as well as many extraordinary stories about those who make contact with the other side. Congratulations Victor and Wendy you have done an amazing job in your quest to enlighten others."

Thank you Debbie, we'll always remember you. And a big thank you to those authors and afterlife investigators who also inspired us to produce the book. AND a huge THANK YOU to all those who wrote a most favorable review for us. Available now from:-
Amazon
Amazon UK
The Book Depository



(For those who have not watched the video about the new book from iSUPPORTU- BEAUTIFUL BOOK VIDEO)
Please share..
PUBLISHERS WANTED
to organise translation and publication of the new book into different languages: contact vz [at] victorzammit (dot)com



DR DEAN RADIN'S NEW BOOK- SCIENTIFIC EVIDENCE FOR PSYCHIC PHENOMENA: 'Supernormal: Science,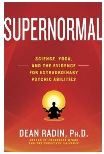 Yoga, and the Evidence for Extraordinary Psychic Abilities' Dean Radin, Director of Research at the Institute of Noetic Sciences (IONS) and bestselling author of The Conscious Universe, presents persuasive new experimental evidence for the existence of such phenomena. He takes us on a thrilling scientific journey and challenges outdated assumptions that these abilities are mere superstition. Focusing on Patanjali's mysterious Yoga Sutras --

2,000 year-old meditation practices believed to release our extraordinary powers -- Radin offers powerful evidence confirming that sometimes fact is much stranger, spookier, and more wonderful than the wildest fiction. Read more ...

(From last week) PSYCHIC-MEDIUM GETS £125,000 plus legal costs FROM A MAINSTREAM NEWSPAPER: QUESTION: I read in one newspaper that the medium Sally Morgan won the case by defamation. Another report stated she won a 'libel' case. Is there a difference between defamation and libel.



Victor: The case of Sally Morgan started as defamation - when someone verbally stated that she was cheating. That became libel - when the incident was reported in print - in The Daily Mail. When defamation is reported in a newspaper it becomes 'libel' - inevitably the damages would be bigger, because what was expressly stated in the media about the medium that she was cheating would go to many thousands of people. A person could technically be liable for defamation if they repeat the claim to just one person. They cannot claim truth as a defence unless they can PROVE that fraud is taking place. Sally says that she was devastated by the allegations of fraud and it was only at the urging of friend Uri Geller that she decided she had to take action. Read this interview with Sally.




NDE RESEARCHER SCOTT TAYLOR at the 2012 IANDS Conference on What Near-Death Experiencers tell us about how to live in an uncertain future
DR WALLY JOHNSTON


Some years ago I had the great privilege of meeting with Dr Wally Johnston in Portland (Oregon, U.S.), a retired professor of Education, whose experiences of working first hand with a number of people who didn't know they were dead is told in the highly recommended book. "People Who Don't Know They are Dead." The book claims: " When people die by accident, in violence, or maybe they're drunk, stoned, or angry, they get freeze-framed. Even if they die naturally but have no clue what to expect, they might not notice they're dead. It's frustrating to see and not be seen. It's frustrating to not know what you're supposed to do next."
ONE OF THE WORLD'S BEST MEDIUMS JAMES VAN PRAAGH GIVES A READING

FASCINATING MEDIUMSHIP RESEARCH


Donna Smith-Moncrieffe, Director and founder of Metaphysics Research has been involved in conducting and reviewing scientific evaluation research for the past twenty years. Donna's research interests include mediumship, survival of consciousness and reincarnation—all areas of study that enhance the validity of life after death and augment humankind's understanding of the purpose of our existence. Donna earned her Honor BSc. in Psychology, Sociology and Philosophy from the University of Toronto and her MSc. in Sociology and Social Policy from the University of the West Indies. Watch out for her new book coming soon...
THINGS YOU CAN DO WHEN YOU'RE DEAD
The first thing you notice about Tricia Robertson's new book is how

interesting and easy to read it is. She writes in a lovely humorous conversational tone as she shares her amazing experiences in her 30 year career of investigating an astonishing variety of afterlife related phenomena, experiences which I daresay are unique in this day and age. In her ground-breaking work with the P.R.I.S.M. (Psychical Research Involving Selected Mediums)Project she worked alongside some of the giants of modern afterlife research including Professor David Fontana, Montague Keen, Maurice Grosse, Professor Arthur Ellison and Guy Lyon Playfair. The book contains many riveting first hand examples of after death communication, poltergeist investigations and experiences of mediumship of all kinds that I have not found in any other publications, all examined with the intelligence and insight of an experienced investigator with a true scientific mind. This is a gem of a book which deserves to be in the collection of everyone interested in psychical research.
Things You Can Do When You're Dead!: True Accounts of After Death Communication

THE LANGUAGE OF GRIEF
Susan Schoenbeck, M.S.N, R.N. teaches nurses using the knowledge she has gained from NDEs and the OBEs she had as a child with polio.
See her website
.





DIRECTLY FROM THE AFTERLIFE:"The whole purpose of your

earthly existence is to unfold the real you, the spirit, so that you are ready and equipped for the next phase of an eternal life which you enter at physical death and from which you cannot escape. Death physically is inevitable for everyone in your world ... You are put on earth to receive the spiritual education that will fit and train you for the life that you must live when you leave your world and your physical body. If you fail to educate your spirit, then you come to our world not equipped, unfit, unready, and start with a tremendous handicap." (S. Birch, from LIFT UP YOUR HEARTS).
QUESTION: ARE SKEPTICS 'SPIRITUALLY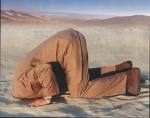 RETARDED'? Victor, you mention nine reasons why closed minded skeptics stubborn refuse to accept paranormal and afterlife evidence. Your 9th reason you say that skeptics are 'spiritually retarded'. "What exactly do you mean by that"? Alex.

Victor: You are referring to my article: http://snipurl.com/27bey3u
Good question. First, 'retarded' usually means to be less advanced, esp. mentally, than is usual for one's age. However, It is possible that some skeptics may be intellectually normal but spiritually backward. We know that some skeptics are rigidly and stubbornly too materialistic to perceive anything 'spiritual'. One cannot use reason or intelligence because the skeptic's mind does not have the capacity to understand and to accept anything to do with the survival of consciousness. They are so immersed in the physical that their spiritual awareness is 'temporarily' almost extinguished.



QUESTION: Where do you get the information about what is happening in the afterlife? Kate, Portland, US.
Victor: Afterlife researchers get their information DIRECTLY

from the afterlife. Religions get information from unknown authors of ancient times - some hundreds others thousands of years ago - mostly unreliable. But this information transmitted directly from the afterlife - such as mental mediumship - has been and is being scientifically tested in many scientific places such as the Windbridge Institute, Noetic Sciences of astronaut Edgar Mitchell, Arizona University with Prof G Schwartz, D. Smith-Moncrieffe, Director and founder of Metaphysics Research, the Monroe Institute (Out of Body Experiences) - and other places. But primarily there are at least twelve most reliable ways this information is being obtained:

1. Near-Death Experiences, or NDEs.
2. Out-of-body journey and the experiences of shamans.
3. Direct after death communications with people who have died.
4. Deathbed visions.
5. Mental mediums.
6. Trance Mediums.
7. Direct voice and Materialisation mediums.
8. Automatic writing.
9. Electronic Voice Phenomena (EVP).
10. Instrumental Trascommunication.
11. Holotropic states of awareness (unitive states).
12.Teachings from highly evolved spiritual teachers both living and through mediums.

We must always keep in mind the brilliant transmissions from the otherside always tells us to help others, to be of service to others and that through selfless service we will do extremely well on crossing over. Other information comes from loved ones to tell us not to worry about them, they are happy where they are. The information is coming from the afterlife DIRECTLY.
RELIGION: A young Moslem person told me

recently that an Imam he knows is using FEAR and SHOCK to try to control their hearts and minds. This person was advised by his Imam to stop reading the Friday Afterlife Report because mediums only contact 'bad spirits' - and it is not possible to make contact with good spirits!! Heard that before?? Of course we have. The Church of England investigated this claim for two years and concluded:
..... it is clearly true that the recognition of the nearness of our friends who have died, and of their progress in the spiritual life, and of their continuing concern for us, cannot do otherwise, for those who have experienced it, than add a new immediacy and richness to their belief in the Communion of Saints. Read report...
KINDNESS IN ACTION 2012- MEMORABLE PHOTOS