COMMENTARY : IS CROSSING-OVER

PAINFUL? WHAT CAN BE DONE FOR A PEACEFUL CROSSING OVER? What can we do to get the best deal? These questions were raised this week- and they are very common concerns. The major concern is the crossing-over painful? And what do people have to do to experience a really, peaceful, wonderful crossing-over with confidence? First, the crossing over, the dying itself is NOT physically painful. Only if people are in great pain because of physical illness immediately before dying there would be only 'physical' pain of the illness.



But to maximize the crossing-over to go to the realm of the beautiful light, to have a truly peaceful, blissful wonderful crossing over - and to get the best deal on crossing over - you need to obtain the right afterlife information. This can be done experientially with a NDE, OBE, meditation or other transformative experience, either directly or by reading about them. Another way is by refining your character through selfless service which automatically puts you on a higher vibration.
Many people tell us that reading this Friday Afterlife Report regularly every week has been an enormous help in overcoming the fear of death. Please spread the light by telling other people about it or posting links to it onto your facebook page.
SKEPTICAL SCIENTISTS' FALLACIES OVER-RULED! Fallacy number 2: Prof. Carl Sagan's 'Extra-ordinary claims require extra-ordinary evidence'. (Next week, skeptical scientists' fallacy number 3, "The brain and the mind are the same' :)
Also read full article: http://victorzammit.com/carlsaganvideo.htm




DEAN RADIN TALKS ABOUT HOW DISCOVERIES IN QUANTUM PHYSICS ARE CHANGING SCIENCE

'DIRECTLY FROM THE AFTERLIFE'?
For those new to spiritual matters please be informed that we

greatly value information which comes directly from the afterlife - from highly credible sources. After 23 years of consistent researching we found some very highly credible, most reliable afterlife teachers who tell us a great deal about the afterlife. By contrast, traditional religions obtain their 'secondary' information from ancient writings - some thousands of years old. These secondary sources are unreliable because nobody really knows who wrote them and under what circumstances. This is especially so when it is on record that nobody has ever witnessed the original religious scripts which may have been changed for political reasons. We need to be highly discriminating and use content analysis to recognize and identify pure spiritual writing when we see it. The information transmitted by Silver Birch through medium Maurice Barbanell and by Mons. Hugh Benson (pictured, left top) through medium Anthony Borgia, are excellent primary sources; we can learn so much from them to help us cross over with much bliss, love and confidence.



THE LOVE BOMB: "We can be driven by LOVE as we can be driven by fear."




DIRECTLY FROM THE AFTERLIFE: "You have not

tasted the joys of the world of spirit. There is nothing in your world of matter with which you can compare the life of the spirit, freed from the trammels of the flesh, escaped from the prison of the body of matter, with liberty to go where you will, to see your thoughts take shape, to follow out the desires of your heart, to be freed from the troubles of money. No, you have not tasted the joys of the world of spirit ... There are no words to compare the life in your world of matter with the life in the world of spirit. We who are 'dead' know so much more of 'life' than you do! ... This is the world where the artist finds all his dreams come true, where the painter and the poet realise their ambition, where genius has full power of expression, where the repressions of earth are swept away and all gifts and talents are used in the service of one another ... "

OBE'S HELP PEOPLE GO BEYOND BELIEFS




FEEBACK ON OUR NEW BOOK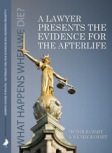 Thank you Ramond Curtis for this wonderful (5 star) review on Amazon UK.
"This is one of the most amazing books out on the Afterlife. It is not just a book, but also a brilliant reference book, that can be looked at time and time again. The amazing research that must have gone into this by Victor and Wendy Zammit. The only people who would doubt this book, would be the totally closed minded skeptics.It confirms already what I have been learning on my short journey on the pathway of spirituality! Nobody, and I mean nobody should after reading this book, and doing your own research, doubt whatsoever the Afterlife. I strongly recommend this book to anybody looking for answers as they are all contained within these pages, voiced and written by like minded people, (including very prominent scientists etc)." Read more UK reviews...
CHILDREN WHO REMEMBER PREVIOUS DEATHS



WONDERFUL INTERVIEW WITH TRICIA ROBERTSON A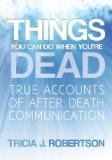 huge thank you to all our subscribers who volunteered to read and write a review on Amazon of Tricia Robertson's wonderful new book (see last week's report). Graham MacKenzie has done a great interview with Tricia in which she shares more of her amazing experiences of an in-the-field afterlife investigator. One of many things of particular interest to us is the details she gives about Professor Archie Roy's meeting with a materialised Helen Duncan. Read more...




AFTERLIFE AWARENESS CONFERENCE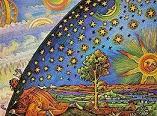 Terri Daniel has now organized three successful Afterlife Awareness Conferences. This short video was made at this year's conference and features cameo appearances by Raymond Moody and Eben Alexander. The next one will be in Portland Oregon June 5-8, 2014.


More information www.AfterlifeConference.com

SELF GUIDED AFTERLIFE CONNECTIONS
Dr. Craig Hogan writes:


" Nearly everyone can experience their own afterlife connection with a loved one who has passed from the Earth plane to the next plane of life, without the aid of a medium. Anyone can also connect with the Eternal or Higher Self of a person who is living on the Earth plane, but non-responsive because of Alzheimer's, dementia, brain damage, mental retardation, or other condition that precludes communication from your loved ones." Read more...

BANISH 'ANIMAL CRUELTY' JUST FOR ENTERTAINMENT IN SPAIN: Time to stop this historical madness in Spain of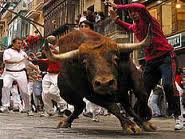 people chasing bulls in the streets for entertainment – and to stop killing these animals for entertainment. It is hoped that we in the twenty first century have evolved enough to eliminate all unnecessary horrible cruelty to animals. Time to stop this horrible slaughter of the bulls - who feel pain as much as we do - and to stop the idiocy of provoking bulls in the streets of Spain.

WHY ANIMAL RIGHTS?
" Almost all of us grew up eating meat, wearing leather, and going to circuses and zoos. Many of us bought our beloved "pets" at pet shops, had guinea pigs, and kept beautiful birds in cages. We wore wool and silk, ate McDonald's burgers, and fished. We never considered the impact of these actions on the animals involved. For whatever reason, you are now asking the question: Why should animals have rights?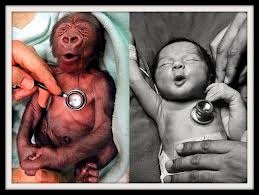 In his book Animal Liberation, Peter Singer states that the basic principle of equality does not require equal or identical treatment; it requires equal consideration. This is an important distinction when talking about animal rights. People often ask if animals should have rights, and quite simply, the answer is "Yes!" Animals surely deserve to live their lives free from suffering and exploitation. Animals are 'sentient' beings - they feel pain as much as we do. Jeremy Bentham, the founder of the reforming utilitarian school of moral philosophy, stated that when deciding on a being's rights, "The question is not 'Can they reason?' nor 'Can they talk?' but 'Can they suffer?'"
Read more and order The PETA Practical Guide to Animal Rights...



QUESTION: Are we – who accept the evidence for the afterlife - in the minority? Jessie, L.A.

Victor: Hi Jessie! Some twenty three years ago when I first started investigating

the afterlife – things for us were nowhere as good as they are to-day. Closed minded critics and extreme religious conservatives ruled the waves. But since then, we have made – and are still making significant progress. We are gaining all the time – more television, radio, journal coverage than ever before – and the supporting numbers are increasing. Skeptics used to try to take me on when I first started. I did not hear from even one skeptic in these last 12 months. Do NOT underestimate the significant progress we are making!!!


LIGHT THROUGH THE AGES- a painting by Alfred A. Dolezal captures the portraits of 135 spiritual pioneers: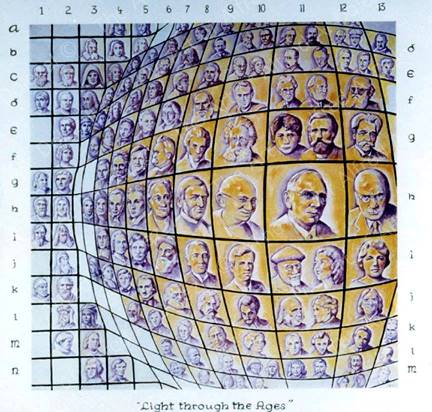 The centuries unroll left to right from Pherecydes (6th century B.C.), the teacher of Pythagoras, to such modern day pioneers as Dr. Elisabeth Kubler-Ross. Edgar Cayce, who gave us the most concrete evidence of the continuity of life through many incarnations and beyond, is surrounded by some of the great figures throughout history who held kindred beliefs: Walter and Lao Russell, the Alcotts, Jack London, Thomas Edison, Mahatma Gandhi, Ralph Waldo Emerson, Henrik Ibsen, Madame Blavatsky, William Judge, Albert Schweitzer, Carl Gustav Jung, Pearl Buck, Henry David Thoreau, Walt Whitman, Johann Wolfgang von Goethe, Arthur Schopenhauer, Richard Wagner, Leo Tolstoy, Leslie Dixon Weatherhead, John Masefield, John Ellis McTaggert, Piet Mondrian, Emanuel Swedenborg, Giordano Bruno, Plato, and Ammonius Saccas - to name but some.
For full description: www.facebook.com/pages/The-Art-of-Alfred-A-Dolezal/161475667229744




VOLUNTEER WEBMASTER URGENTLY NEEDED: I received this letter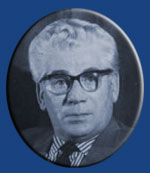 from a colleague, Jack, enquiring whether there will be anyone in Spiritualism to help out with the website of one of the greatest mediums in British history, Leslie Flint. "Do you happen to know anyone who might be interested in helping the Leslie Flint Educational Trust as a webmaster, to maintain their website? The current webmaster is ill and it may be a long term thing so they are looking for someone with the skills to do their site. I told them I would look around for someone and ask some friends. ;-) I can get a person in touch with the Trust head if they are seriously interested, Thank you Victor, Jack."
Those interested please contact me on vz(at)victorzammit(dot)com.



YOU ARE INVITED! Australian Psychics Association 30th Anniversary Party


The Australian Psychics Association is celebrating its 30th Anniversary at a huge party that is not to be missed. Psychics are coming from every state in Australia including up to 350 members and their guests.
When: Saturday 24th August 2013
Time: 6:00 pm Start
Venue: Twin Reception Centre
560 Botany Road, Alexandria, NSW 2015 (Sydney)
Dress : Come As You Were (or casual).
Ticket: $ 70 per person for all APA paid-up members –
Price includes 5 course meal plus unlimited soft drinks, wine & beer. Spirits, superior wines/beers and other types of drinks are available for purchase.
CONTACT - tickets Simon or Hiromi (02) 9368-1177
* RSPV: Please inform us no later than 14th August if you want vegetarian meals.



FOR BUDDING MEDIUMS AND HEALERS IN SYDNEY :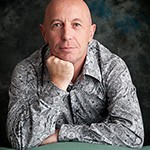 MEDIUM D Thompson:
One Day Workshop
On Saturday 10TH August 2013
Altered States – Trance – Physical Mediumship
"Learn about the various levels of Altered States"
"Learn about Deep Trance Mediumship"
"Learn about Trance Healing"
"Learn how to develop Physical Mediumship in the correct way"
These are just a few of the things you will learn about on this workshop. Places are Strictly Limited
Info email: www.circleofthesilvercord.net


CHRISTINE MORGAN Sydney one day workshop.
Spiritual Mediumship & Intuition "The Unfolding Path"
progressive development of mental mediumship, and intuition for people of all levels of development.
Saturday 27th July 2013
For more information go to Christine's website. www.christinemorgan.com.au


LOUISE HERMANN PUBLIC MEDIUMSHIP FOR YOU

T0-DAY in Adelaide- (and future meetings):
Friday 19th July-Adelaide-Louise Hermann Live "Connecting with the other side"
Date:Friday 19th July 2013
Time:Seating from 6:30pm for a 7pm sharp start (please arrive on time as the front doors will be closed). The evening will finish at 9pm.
Location:Adelaide Town Hall, The Meeting Hall, 128 King William Street, Adelaide www.christinemorgan.com
Cost: $20 cash door entry fee payable on the evening after registration Read more..





FEEDBACK:
1) Hi Victor and Wendy, Received your fabulous book. I always had many doubts over the Catholic version of life after death. You have turned that fantasy now into reality and I thank you and Wendy for all your good work. Once again Many thanks to you both. Ann-Marie
2) Today's afterlife report has been a delight to read. Thank you sir. Jean-François Montigny

3) All professional mediums and psychics and anybody working in the field at all, really should read the front page feature by my good friend, the Australian solicitor, Victor Zammit in the July edition of Psychic World. He has written a major report on Sally Morgan's successful case suing the Daily Mail for libel. She has received damages of £125,000 plus significant costs. Well done on your excellent report and expert legal opinion.
Phillip Solomon, medium.