INTERVIEW WITH DR JULIA ASSANTE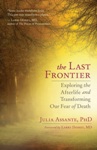 "There is so much fear around illness and death that it is literally killing us," Julia Assante, Ph.D., explains part of her motivation for writing the brilliant book The Last Frontier, just recently released by New World Books, going on to say that it has made our society schizophrenic. "On the one hand, the topic of death is scrupulously avoided; on the other hand, it is a cultural obsession."
I recently had the opportunity to interview Dr. Assante. If you are interested in reading that interview, Read more...


CHURCH MUST CHANGE FUNERAL SERVICES: PRAYERS SHOULD BE SAID BEFORE A PERSON PASSES NOT AFTER! Directly form the afterlife

dimension - Mons. Hugh Benson makes a statement that the Catholic prayers at funerals are virtually useless and the procedure has to be changed. He says, " ... Regarding as a whole, the principal theme running through the prayers of the burial services is that of uncertainty, of hopelessness almost. The Church is entirely in the dark regarding conditions of 'life after death'. It knows literally NOTHING. The prayers liberally reveal that ignorance ...But where death is about to take place with full warning of its inevitability, that is the moment to send forth earnest prayers for help. Thus, you will see clearly that Church burial services, as they are at present constituted both as to time of performance and spiritual content, are mostly TOO LATE to be of any practical spiritual value to the departed person..." (from MORE LIGHT).


WE ARE GENTICALLY PROGRAMMED FOR FAIRNESS AND COMPASSION Empathy, cooperation, fairness and reciprocity -- caring about the well-being of others seems like a very human trait. But Frans de Waal shares some surprising videos of behavioral tests, on primates and other mammals, that show how many of these moral traits all of us share.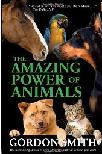 MEDIUM GORDON SMITH TALKS ABOUT ANIMALS IN THE AFTERLIFE Gordon Smith is renowned for delivering powerful messages to people from their loved ones on the Other Side. But very often it's not just human friends and family members who come through—the animals that have been so close to us in life also continue to visit us after death. Buy the kindle edition for $1.
TESTING YOUR PSYCHIC ABILITIES


Laboratory experiments show that we all have some psychic abilities which can be developed. Dr Rupert Sheldrake has compiled some practical experiments in telepathy that can be done by anyone in less than twenty minutes. The audio anticipation test, the telephone telepathy test, the joint attention test and photo telepathy test and the online staring test are available on his website along with instructions and results. Most of these experiments are suitable for use in schools and colleges, and some make an excellent basis for student projects. They have been completed by hundreds of thousand of participants with highly significant results. Read more...


EVP RESEARCHER COMES BACK





EXCELLENT MEDIUM LOUISE HERMANN will be demonstrating with Tony Stockwell in SYDNEY in March - book now! Celebrating more

than 400 public demonstrations of Connecting with the other side-"Louise Hermann Live" Louise is also featured on the front cover of the 2011 Australian Psychic Directory as recommended by the Australian Psychic Association. This magazine has been distributed across most newsagents in Australia. "What I share with you is a divine lighthouse from spirit, a selfless non-judging beacon to guide you all through the troubled waters of life. Take this guidance with love and all truth and allow yourself to also shine". Louise' website
http://www.louisehermann.com/

ANOTHER VERY SPECIAL SYDNEY EVENT: MORE WONDERFUL MEDIUMS: MARILYN WHALL


and MICHAEL WHEELER
Join International Spiritual Mediums
for a special afternoon of Spirit Communication
Michael & Marilyn will bridge the gap between the
two worlds to bring forward messages from loved ones,
proving life is continual. Half of the proceeds will be donated to charity
When: Sunday, 2nd December
Time: 2pm - 3.30pm
Where: Henry Lawson Community Centre, located in Abbotsford
Public School, 350 Great North Road, Abbotsford, NSW
Cost: Entry - $20 (50% donated to charity)
Bookings: Secure bookings via PayPal at http://www.marilynwhall.com.au
I look forward to seeing you at this special event.
With Love Marilyn

See Victor on Video



Subscribe to Victor's Youtube Channel:



* What Happens When you Die
* Afterlife and Science
* Near Death Experiences- Evidence of the Afterlife?
* What You Must Know Before You Die
* David Thompson's Materialization
* Million Dollar Challenge
* The Afterlife on Trial
* A Lawyer on the Afterlife
* Suicide is not the answer
* Religion and the Afterlife
* Ghosts- Randi and closed minded skeptics when they die
* Zwinge Randi's Challenge Exposed ... Lawyer Explains
* Why Professor Richard Dawkins is Wrong
* God--the Evidence (Without Religion)
* Afterlife Without Religion
* Skeptics Demolished
* Afterlife Objections Demolished
* Ghosts- Randi and closed minded skeptics when they die
* Zwinge Randi's Challenge Exposed ... Lawyer Explains
* Victor Zammit speaking at Speakers Corner




FEEDBACK:

1. Thanks Victor-- your article on the psychic detectives is very good and truthful-- What really jumps out in going over the names of these individuals is the predominance of women over men- I believe the only male listed is Phil Jordan - He is quite good per the approximate ten shows in which his cases are profiled. These people are truly gifted and there are not a lot of them-- I have talked to several of them and found out that they can work on as many as 500 murder cases a year. Cops are natural skeptics but cops will embrace honest evidence so you hit it on the head when you pointed out their corroboration of the psychic skills of these gifted people is evidence to support psychic phenomena. By the way one of the women profiled-- Annette Martin passed away on 9/11/11. She was just off the charts in her skill level and she was a very decent good hearted woman. It was nice of you to profile her. Mike
2 Victor, thanks for the great work you are doing! I've always been a believer -- knower --, but it came to me just before my husband of 63 years died, which has surfaced on-going grief of the loss of my daughter many years ago, so I am especially appreciating it. Liz S., Moscow, Idaho.(U.S)

3. Hello Victor
Your newsletters are wonderful, thank you so very much for all you do towards creating awareness about life after life. Because I do understand that ultimately, we are all children on this earth-plane, perhaps you'd agree to ending a newsletter with words and music by Crosby, Stills & Nash: Teach Your Children. Every time I listen to the words, sometimes conflicting emotions well up inside me. To be a child again, to be more aware, to better learn but then, now, as an adult, I wish I could have been a better teacher. Rest assured, our adult children, all three who are 40+ years of age, are on their own and doing well in life.
Kindest regards,
Gary M.
Norfolk, Nebraska, USA



INSPIRATIONAL MUSIC- TEACH YOUR CHILDREN Crosby, Stills & Nash (CSN) is a folk rock supergroup made up of David Crosby, Stephen Stills and Graham Nash. "Teach Your Children" is a song by Graham Nash who is also a photographer and collector of photographs. He stated in an interview that the immediate inspiration for the song came from a famous photograph by Diane Arbus, "Child with Toy Hand Grenade in Central Park." The image, which depicts a child with an angry expression holding the toy weapon, prompted Nash to reflect on the societal implications of messages given to children about war and other issues.
LYRICS

You, who are on the road, must have a code, that you can live by.
And so, become yourself, because the past, is just a good bye.
Teach, your children well, their father's hell, did slowly go by,
And feed, them on your dreams, the one they picked, the one you're known by.
Don't you ever ask them why, if they told you you would cry,
So just look at them and sigh, and know they love you.
And you, of the tender years, can't know the fears, that your elders grew by.
And so please help, them with your years, they seek the truth before they can die.
Teach, your parents well, their children's hell, will slowly go by.
And feed, them on your dreams, the one they picked, the one you're known by.
Don't you ever ask them why, if they told you you would cry,
So just look at them and sigh, and know they love you.
Disclaimer: Whilst we encourage and we publish many papers and reports by afterlife researchers, we are not in a position to guarantee the accuracy of all claims. We accept the imputed claim that the afterlife and paranormal research done by the researchers is done in good faith.