COMMENTARY: SCIENCE & LAW:
'THE OBJECTIVITY OF OBJECTIVITY' : how 'objective' are scientists?


Some scientists are using the word 'objective' about their work when they are not being really objective. For example, why is it that there is fundamental disagreement among physicists and cosmologists about the origin of the universe? Why is it that there is one flamboyant scientist who vehemently states that the universe began with protons creating themselves? But other scientists do not agree with him. Why is it that the more objective scientists confirmed the existence of the afterlife and the paranormal AFTER investigating them, but materialist scientist continue to refuse to even investigate the evidence. The onus is on the materialist scientists to rebut the overwhelming evidence for the paranormal and the afterlife. But in over 100 years no genius materialist scientist, no genius closed minded skeptic has done so. But there is a way to by-pass the 'scientific' rationale to arrive at the truth, the whole truth:-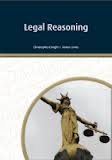 LEGAL REASONING: Here is where legal reasoning shows law to be superior in flushing out intervening negative prejudices and other 'lack of objectivity' with some scientists - by way of sharp cross-examination. When scientists disagree in science - it means the specific scientific dispute has to be sharply tested.

NEGATIVE PREJUDICES of the scientists - inevitably encumber true objectivity in scientific experiments. One of the critical principles is the EXPERIMENTER EFFECT - where the strong prejudices of the experimenter influence the results of the experiment.

ENCUMBERED PERCEPTION There is also a big problem with materialist scientists who have an 'encumbered perception' where they cannot perceive any information which is inconsistent with their cherished materialist beliefs. Read more ...
Read also 'Courtroom Science' .... and cross examinations of materialist scientists



DR WILLIAM TILLER EXPLAINS HOW PEOPLE BECOME LOCKED INTO THEIR BELIEF STRUCTURES
PSYCHIC DETECTIVES and SENSING MURDER:


On my
Psychic Detectives
webpage I quote WORD FOR WORD what some 80 police officers and investigators have said about gifted psychics who helped them with important information about crimes. In some cases these police officers say that the crime could not have been solved without their information.

Highly gifted forensic mediums such as Noreen Renier (pictured, left), Deb Webber, Kelvin Cruickshank, Phil Jordan, Debbie Malone, Sue Nicholson - and others have ALL been PRAISED BY POLICE OFFICERS at one time or another.
MATERIALISTS, CLOSED MINDED SKEPTICS TRY TO ATTACK GIFTED FORENSIC PSYCHICS AND VICTOR - WHY?
Clearly this information gives a lot of skeptics anxiety and there have been a number of them claiming that the police are liars, cheats and frauds. In some circumstances
POLICE COULD SUE THESE SKEPTICAL MATERIALISTS.
One of these days, some police officer will take on these closed minded losers and defeatists and will sue them for millions. It will happen in the U.S.A.
Unrebuttable evidence of these gifted psychics gives huge anxiety to the materialist skeptics because these psychics are showing that these skeptics have totally irrelevant beliefs.
Read the testimonies...
NEAR-DEATH EXPERIENCE FOLLOWING SUICIDE Some fascinating insights about unity consciousness and "angel" encounters. Thanks to Caroline Sloneem for the link.

EVP NEWS FROM ATRANSC FROM TOM AND LISA BUTLER


" As part of our continuing effort to improve member benefits, the members only Idea Exchange now includes a document server. The online archive has been removed and all of the documents that were in the archive have been converted to PDF format and moved to the Idea Exchange. This includes all 50 issues of the ATransC NewsJournal since 2000. Members are able to download individual past issues of the NewsJournal at no cost. The Butlers make it their business to monitor the discussion board every day and see to it that member's questions are addressed. Also, the board is one of the few places to safely share ITC examples and experiences. It is up to you to take advantage of this important member service."
Read more...



BREAKTHROUGH THERAPY FOR GRIEF
Dr Craig Hogan claims that anyone can have an afterlife connection with a loved one who has passed away. State-licensed psychotherapists are using a new, cutting-edge grief therapy procedure called a Guided Afterlife Connection that brings clients to a state of mind that opens the portal to the afterlife.The psychotherapist who refined the method is Rochelle Wright, a state-licensed counselor from Gig Harbor, Washington. Information is available at RochelleWright.com.



FAMILY BACKGROUNDS OF GIFTED PSYCHICS


Professor Sylvia Wright published a fascinating paper "Family Backgrounds of Highly Psychic Adults" in "The Paranormal Review". Her research suggests that some of the factors that develop psychic gifts in children are
1) a family belief in the supernatural/ paranormal
2) close relatives thought to be psychic
3) difficult circumstances and early trauma such as alcoholic/abusive/unloving parents. The skeptics she interviewed universally had pleasant childhoods and grew up in homes where there was no belief in the supernatural/paranormal.

LIFE BETWEEN LIVES REGRESSION
Learn about Life Between Lives Regression and the insight this New York Hypnosis Institute client gained from her session.





A DELIGHTFUL READ- THE PRIEST AND THE MEDIUM


Wayne Knoll, Ph.D.,left home at 14 to join a Roman

Catholic seminary. After many years as a devoted Jesuit priest and university lecturer he made the wrenching decision to leave the priesthood. After falling in love with Anne Gehman (pictured) , an amazing Spiritualist medium who lived in a Spiritualist community, Wayne discovered a different approach to faith and began to call himself an "expanded Catholic". This wonderful book shares the remarkable life stories of two soul mates on parallel paths with divergent beliefs, yet united in their love for God and each other. Kindle edition on sale for only $2.07



LESLIE FLINT- DIRECT VOICE MEDIUM- Brian Hurst interviews Ursula Reeg on behalf of the Leslie Flint Educational Trust.




MUSICAL MEDIUM GEORGE AUBERT


There were several mediums who channeled the great composers. George Aubert was a non-professional French musician who went into trance and claimed to play the piano under the control of classical composers. His performance was investigated in 1906 by the Institut Général Psychologique in Paris. Various tests were devised to eliminate conscious operation. They asked him to play a Mozart Sonata blindfolded and started two gramophones at the same time, leading the tubes of them into his ears. He did it to perfection. In another experiment Aubert continued playing while he read slowly and attentively a philosophical work that was put before him. The names of the spirit musicians were given as Beethoven, Berlioz, Mendelssohn, Mozart, Chopin, Schumann, Liszt, Wagner, and others. Read more...



THE DALAI LAMA'S TRANCE MEDIUMS
Did you know that the Dalai Lama has his own trance medium called the "Nechung Oracle"? The oracle goes into trance and is taken over by a spirit or "diety" who moves with great energy and gives advice and healing. In his autobiography, Freedom in Exile, His Holiness the Dalai Lama writes that he has never known the oracle to be wrong.





GROUND OF FAITH JOURNAL - Advanced Christians from New Zealand: October Issue is out now...


Ian Crumpton on The Ground of Faith.
Articles by Michael Cocks:
*Is the brain a computer? Are computers conscious?
*Private Dowding
*Templeton's $5m project
*Boiling an egg
*Is $5-Million for Life After Death Research a Waste?
*The Best Evidence for Life After Death?
*Dr. R. Craig Hogan discusses the evidence for Life after Death
*Nihilism: What is it?
Science & the Evidence for Postmortem Survival:
William Stoney Read more …


ABOUT LOVE, FEAR AND UNSELFIS 'GIVING': REV. DESMOND TUTU- AN ELOQUENT AND URGENT PLEA FOR GLOBAL TOLERANCE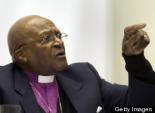 " Human happiness comes from positive, nurturing and loving relationships, from helping others ("helpers high") - and ultimately - from a sense of inner peace. This inner peace can only come about if we let go of our fears and anger. Fear of others different to us, fear of not being good enough. Fear separates - love unites, so let's freely give the gift of understanding, love and compassion. Is this mumbo jumbo from two softies writing in an idealistic world - no, because there is a very simple hard core fact - where there is love and compassion there is simply nothing to fear - and peace follows.
Whilst opposing injustices, let's also embrace those that speak hatred because it is almost always their fear speaking and fear is always best countered by love. In its simplest form humanness is unconditional love. Please, let us not lose our humanness again." Read full Article
STAND IN MY SHOES- A COLLABORATIVE PROJECT TO INCREASE EMPATHY

QUESTION: Hi Victor, I read this week where someone said that the mind and the brain are the same thing. Could they be? Mel, Detroit.

Victor: Absolutely NOT! This is always a popular question. The brain

is physical and when we die the brain dies with us. But the MIND does NOT die and CANNOT die - when we die. The MIND lives on with all the memories we had in our lifetime - and carries with it everything we experienced in past lives too. Science now is showing during the NDE that even when all electrical activity in the brain in stopped the MIND records everything that is happening - that is why NDE'ers can remember what happened when they were being operated by the medical specialists. Think of the MIND as a DVD recording every second of our life - whether we are conscious or not. Of course, materialist scientists - those who do not accept the evidence for the afterlife - refuse to accept that the MIND and the BRAIN are separate. Guaranteed, one time in the future they will accept they are different. Read more about the MIND AND THE BRAIN



GREAT FEEDBACK ON SUNNY BURGESS TRANCE WORKSHOP IN BRISBANE AUSTRALIA


" " The days were full and fun. At the end of each day Sunny would give us a demonstration, which included both him going into trance and table tipping. Wow they were both amazing to watch and believe me the skeptic in me, still cannot believe what I saw and heard.
When Sunny went into trance and brought through three guides you could see his face change and so did his voice. One of his guides, Patrick, talked to us for an hour in a strong Irish accent, bringing through survival evidence from the other side. Patrick gave details of my father, that neither Sunny nor anyone except my family could have known. How he died, what he did for a job, who was there with him and their names, my sister's and mother's names, my father's favorite place he liked to travel to, and that after my father had died that I had taken up doing the family tree, and that I have my kitchen cans all facing the same way and in a row of the same food product. The information alone had me laughing and crying at once. Seeing is believing, and I certainly saw for myself on this weekend workshop."
Janette Pearce
Read more about Sunny's mediumship and books.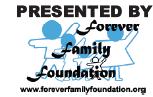 Forever Family Foundation's 6th Original Afterlife Conference- Is The Spirit World Real?
A Scientific Investigative Presentation
Where: Hilton Phoenix Airport Hotel Phoenix, AZ 85034
When: Saturday November 10, 2012 at 8:30 AM MST
-to- Sunday November 11, 2012 at 5:30 PM MST
Read more...



SYDNEY WORKSHOP ON DOWSING SUNDAY October 14th.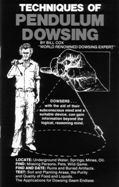 with Maggie Lowe and Col Zwan
A brilliant way to connect with your inner knowing!!!
1) Investigative and Map dowsing
2) Dowsing for plants, animals, relationships, abodes, jobs and study and formulating the right questions.
3) The Here-after demystified,
Who you are, where you have been and the path to follow. Case histories and reference material. Separating fact from fiction about December 21, 11am 2012 , death and disaster or a new start? The last item will deal also with personal experiences of the dimension we call the 'here-after"
When: 9:30 am for a 10:00 am start, on Sunday October 14th.
Where: Community Hall, 44 Gladesville Road, Hunters Hill, Sydney,
COST: $120 for members and $140 for non-members.
Read more...


See Victor on Video



Subscribe to Victor's Youtube Channel:



* What Happens When you Die
* Afterlife and Science
* Near Death Experiences- Evidence of the Afterlife?
* What You Must Know Before You Die
* David Thompson's Materialization
* Million Dollar Challenge
* The Afterlife on Trial
* A Lawyer on the Afterlife
* Suicide is not the answer
* Religion and the Afterlife
* Ghosts- Randi and closed minded skeptics when they die
* Zwinge Randi's Challenge Exposed ... Lawyer Explains
* Why Professor Richard Dawkins is Wrong
* God--the Evidence (Without Religion)
* Afterlife Without Religion
* Skeptics Demolished
* Afterlife Objections Demolished
* Ghosts- Randi and closed minded skeptics when they die
* Zwinge Randi's Challenge Exposed ... Lawyer Explains
* Victor Zammit speaking at Speakers Corner


OUR NEW BOOK IS ALMOST FINISHED- WE'RE AT A VERY EXCITING TIME PREPARING THE PAGE FOR AMAZON.COM


. If you want your comment featured we'd like you to tell us what you liked about the book and how it has helped you or your loved ones. Let us know if you're prepared to have your full name or first name only on your endorsement. Kindly forward your statement about the book to: vz@victorzammit.com .....I thank you all in advance. The book will be released in the next few months.


MANY THANKS TO THE READER BELOW WHO SENT THIS WONDERFUL BOOK TESTIMONIAL THIS WEEK.
" I keep my copy of your book, Victor, as one of the 'sacred' books that I am saving to pass on to my children. As a developing medium, you carefully arranged history and analysis of the world's best mediums to me is the story of my people. That is the highest compliment that I can make about any book. With my eternal thanks,
Sheree."

FACEBOOK FEEDBACK ON THE REPORT

A huge thank you to our loyal Facebook followers for their supportive comments on the report this week!!
Jean-François:
I never miss one. Thank you sir!
Donna
: I wait for your report every Friday morning. I love it!
Lee
: I liked this weeks afterlife report very much, again. Especially the video at the end about the prayer of St. Francis. The articles were very thought provoking again. too. I really enjoy getting your weekly emails. Thank you.
Amanda
: Every report to me is very exciting and I always wait for it each week, it's the most educational report on the afterlife that i have ever read :)
Adam:
The afterlife reports are one of the few things i look forward to all week! thank you so much for them victor and wendy! :)

HIGHLY INSPIRATIONAL MUSIC: 'IN MY DREAMS'.

Exquisite harmonies from Gareth Malone and his choir of Military Wives who this week have won single of the year at the 'Classic Brit awards' for their hit record "
Wherever You Are
". The male singer is Jonjo Kerr who is a professional British soldier.
Watch the choir develop from its first day to its emotional performance at the Royal Albert Hall Festival of Remembrance.
Episode 1 Part 1. Part 2 Part 3 Part 4
Episode 2 Part 1 Part 2 Part 3 Part 4
Episode 3 Part 1 Part 2 Part 3 Part 4

Disclaimer: Whilst we encourage and we publish many papers and reports by afterlife researchers, we are not in a position to guarantee the accuracy of all claims. We accept the imputed claim that the afterlife and paranormal research done by the researchers is done in good faith.