March 2nd 2012- beginning of Spring in the Northern hemisphere!

Last week's report and read all previous reports
Apologies if I have not replied to your email. But please do NOT send long emails - time is a huge problem for me.



REPORT in 50 languages including - French, German, Spanish, Italian, Swedish, Dutch, Portuguese and Hungarian - and many others. Be very patient with the grammar of these automatic translations.

COMMENTARY: ON EVIDENCE: CRITICAL

PRINCIPLE IDENTIFIED. Winston Wu and I have come to a very important conclusion. Independently we have realized that there is a class of people who do not not have the competence, the skills and the ability to examine evidence which is fundamentally contrary to their own deeply negative prejudices. The irony is that some of these people claim to be using "scientific method" and to be champions of "critical thinking". I stated this before (read article), but because of its huge importance it is worth commenting on it again.

People in the past asked me why is it that some scientists still do not accept the evidence for the paranormal and the afterlife. While it is true that more and more intelligent rational people (including many who are scientifically trained) are being convinced by the evidence and by their own direct experiences, the refusal by others to even examine the evidence is a mystery to many. This also extends to areas of healing and alternative medicine including homeopathy (see item below).
It seems that there is a class of people who are so deeply entrenched in the materialist worldview that no matter how clear, how objective and how repeatable the evidence is, they just cannot perceive anything that conflicts with what is hard-wired into their existing belief system with 'true scientific balance.' However we can see from studies of change that as the majority of the population comes to accept the afterlife and the paranormal, this small group will fall into line with the new majority.



DR JOHN HAGLIN EXPLAINS HOW IMPORTANT NEW DISCOVERIES IN PHYSICS SHOW EVERYTHING IS CONSCIOUSNESS



DR JULIE BEISHEL ON MEDIUMSHIP AND GRIEF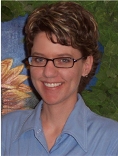 Julie Beishel and her husband Mark Boccuzzi recently presented some pilot data about the potential therapeutic benefits of a mediumship reading. They propose that a mediumship reading would be a great treatment option for grief. She says: " There's a lot of evidence that spontaneous or even induced after-death communication has a great effect on personal grief. A recent meta-analysis performed at the University of Memphis on 64 studies demonstrated this. Traditional grief counseling wasn't benefiting the patients any better than the passage of time and the resources of support a person already had. An effective grief therapy is not currently out there. People who have had a mediumship meeting report some miraculous, instantaneous changes." Read this important interview.

THE ANNI NANJI TAPES - wonderful evidence for the afterlife. People who have 'died'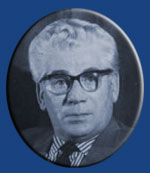 can be heard talking in their own voices in the presence of a direct voice medium like Leslie Flint. As an example there are 66 recordings of casual conversations between one of Leslie Flint's regular sitters and his wife Anni who had died. She was speaking to her husband in direct voice through Leslie Flint over a twelve year period (between 1971 and 1983). They talk in casual conversation like any married couple. The wife tells her husband that he comes to visit her when he is asleep and asks if he remembers visiting her. You can listen to them online.



NEW E-BOOK ON THE AFTERLIFE- The Scientifically Proven Reality of Life After Death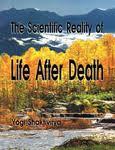 Russell Symons has written an e-book on the afterlife based largely on the work of Leslie Flint. He writes:
" You are about to embark on a remarkable journey into the afterlife! What do the most reliable mystics, yogis and mediums say regarding the afterlife? You will learn far more about the perfectly natural and absolutely beautiful realms of life after death than most people ever do in a lifetime. This information is as scientifically verified and complete as I can possibly make it."
Read more and purchase the e-book.


STUNNING EVIDENCE: 4 year old COMMUNICATES WITH HER DECEASED FATHER: in the recent past this child and

her mother may not have shared this communication. But now most people accept that it is possible for us to communicate with those who have crossed over – especially where there is a strong heart-to-heart connection. Here is a video explaining how a four year year old child regularly talked to her father and his friends who were killed in the 9/11 tragedy. What's more she had evidence. Watch now...



MY LIFE AFTER LIFE confronts timeless questions concerning what happens to our loved ones and ourselves after death. The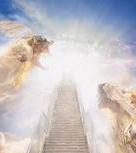 journey began for Dr. K. Paul Stoller one evening in 2007 when he received a phone call from the state police that his 16-year-old son Galen had been killed. Shortly thereafter, Dr. Stoller's son appeared and eventually began to communicate with him in dream states. Keenly aware of their emotional bond during his son's life, Dr. Stoller soon realized just how powerfully that bond could express itself. Dr. Stoller experienced difficulty in accepting what was happening to him - both the stress of the loss and the stress of the contact. Eventually convinced that it was his son, Dr. Stoller began journaling hundreds of pages of communication from Galen about his new circumstances, which led eventually to this book. Dr. Stoller's only comments appear in his Editor's Notes at the end of each chapter. See website.
JAMES VAN PRAAGH READINGS- FATHER WANTS FORGIVENESS


WHAT HAPPENS WHEN YOU DIE? QUESTION: What is the afterlife like ... is it anything like we have on Earth? I read so many versions I'm not sure what to believe. G. D. Louisana.

Victor: One of the most highly credible afterlife teachers we know

of is Silver Birch - and here is what he says directly from the afterlife : "This is the world where the artist finds all his dreams come true, where the painter and the poet realize their ambition, where genius has full power of expression, where the repressions of earth are swept away and all gifts and talents are used in the service of one another ... There is not in your world one artist who could capture with his paints some of the glories of my world. There is not one musician who could record some of the glories of the music sphere with your notes. There is not one writer who could describe in physical words the beauty of parts of this world ... that which you see is but a very, very pale reflection of the beauties that we have in our world of spirit. We have flowers such as you have never seen, we have colors such as your eye has never beheld ..."
(from Silver Birch Anthology).


QUESTION: Victor, you said you have been investigating the transmissions from reliable sources directly from the afterlife for over twenty years. Do you have a sharp, short advice on how to maximize time on earth to get a really good deal on crossing over? B.D. Florida
Victor: It's really a great idea to be asking questions about how to maximize your time on earth. This is because so many, many

people on arriving in the afterlife say, "I could have done so much better if I only knew ..." So, I strongly suggest you adopt as a personal motto: "Continuous refinement in mind, body and spirit." This question can be a guide in all areas of your life: how you live, what you do, where you go, what you eat, who you mix with, how you spend your spare time. As examples of refinement in mind: continue to read relevant afterlife and spiritual books e.g. Anthony Borgia - transmitted by Mons Hugh Benson, Arthur Findlay's afterlife research including On the Edge of the Etheric. For body: keep away from foods which contain chemicals, exercise, and try not to eat flesh foods. For spirit: meditate, help others whenever you can and keep on reading books that inspire you (the Silver Birch books are excellent for obtaining what is really relevant for you to know). And always be optimistic and adopt a positive attitude.


POSITIVE THOUGHTS TO START YOUR DAY
'There are no mistakes in life ... only lessons."


HOMEOPATHY: GOOD SCIENCE - How New Science Validates Homeopathy by Peter Adams (2010) Because traditional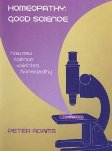 science cannot understand HOW homeopathy works it assumes wrongly that it does not work. In February 1991 The British Medical Journal conceded 'The amount of positive evidence [for homeopathy]...came as a surprise to us. Based on this evidence we would be ready to accept that homeopathy can be efficacious, if only the mechanism of action were more plausible'. But uneducated skeptics refuse even to look at the evidence that it works with both people and animals. Dr. Parimal Banerji has a database of 14 million patients with an incredible cure rate. Two recent books set out the evidence that homeopathy does work in some detail: Dana Ullman's comprehensive review of the 200+ clinical studies in homeopathy in her ebook ("Homeopathic Family Medicine: Evidence Based Homeopathy") and HOMEOPATHY: GOOD SCIENCE - How New Science Validates Homeopathy Read review...


FINDHORN- FOLLOWING YOUR INNER GUIDANCE
The Findhorn Foundation started in Scotland 50 years ago offers a range of programs in the environment of a working ecovillage. The programs are intended to give participants practical experience of how to apply spiritual values in daily life.
Read the inspiring story of how Findhorn was developed from a windswept garbage dump in Eileen Caddy's updated autobiography Flight into Freedom and Beyond.
ENTERTAINMENT - CROSS-EXAMINATION OF A CLOSED MINDED SKEPTICAL MAGICIAN: Here is a

cross-examination of a closed minded skeptic someone called JR. Here courtroom science demonstrates that when a closed minded skeptic is cross-examined, he will 'break to pieces.' It's witty, it's humorous, it's fun - and at the same time the cross-examination shows WHY skeptical materialists are WRONG in their skeptical beliefs. Read more ..



FORENSIC EVIDENCE: ' PSYCHIC DETECTIVES' - Case 10 - Hardened ex-skeptical police officers concede gifted psychics and medium have psychic gifts.


Place: Cheming County Sheriff's department, Elmira, New York
Case: Rose Swartwood, an elderly person was murdered in her home. Case had gone cold.
Psychic: Phil Jordan
Evidence produced: He told them there were two suspects – he could see them: one Afro-American, one Caucasian. One had tattoo on his arm, the tattoo had a female name on it. He eventually was able to accurately identify the two suspects from a number of photographs.
Police Comments:
1) Lt Mike Mucci stated that the psychic was "one hundred per cent correct with the information given"
2) Detective David Olszowy, Sergeant Charles Patterson also stated that the psychic was brilliant: "I don't care how it (psychic phenomena) works. I don't know how it works and I don't care how it works – the main thing is that the bad guy gets caught."
Source: Court TV Psychic Detectives Read more ...


HELP! Read this carefully - then if you can help out with the

query, email me, vz@victorzammit.comvz@victorzammit.com
"Hi Victor, it appears that most of the communications from the spirit realm are from people who had a Christian, Native American, agnostic or atheist belief when on earth. Do you know of any recorded communication from those in the spirit realm who had a Buddhist, or Taoist belief when on earth?"



AUSTRALIA'S NEWEST MOST SPECTACULAR PARANORMAL CONFERENCE – YOU ARE INVITED! book now -


SPECIAL GUEST SPEAKER: UK Medium, David Wells from the TV series Most Haunted- astrologer, Past Life Therapist, Qabalist and author.
WHERE? Main Conference Sydney, Australia –
- 931 Oran Park Rd., Oran House, Oran Park NSW (near Camden).
WHEN? 24th March, 2012
Email – kerrie@psychicmedium.com.au
Post: 28 Hickson Circuit, Harrington Park NSW 2567
Phone: 0430 175 352 should you have any questions.