January 27th 2012
Last week's report and read all previous reports
Apologies if I have not replied to your email. But please do NOT send long emails - time is a huge problem for me.


REPORT in 50 languages including - French, German, Spanish, Italian, Swedish, Dutch, Portuguese and Hungarian - and many others. Be very patient with the grammar of these automatic translations.
COMMENTARY: VERY IMPORTANT: MAINTAINING HIGH STANDARDS IN PSYCHIC-MEDIUMSHIP EVERYWHERE: We need to extend our appreciation to the

'authorities' and bodies which attempt to maintain professional standards among psychics and mediums who offer services to the public. In the USA these include The Windbridge Institute, The Forever Family Foundation in the UK the Spiritualist National Union and The Arthur Findlay College and here in Australia the Australian Psychics Association. Other similar organizations exist elsewhere in the world. The responsibility is on clients who want to use the services of a psychic-medium to make sure that they engage someone who has been personally recommended or has been accredited or tested by a recognized authority as mentioned above.
Section 8 of The Australian Psychics Association ethics state: "Members are also required to hand in statutory declaration forms signed by a Justice of the Peace from three (3) clients, who indicate in the above document that they are satisfied with the work done for them by the respective member. Under no circumstances will a Certificate of Professional Membership be bestowed on anyone who does not fulfill the above requirements."
CREDIBILITY HAS TO BE MAINTAINED: At least this is some measure to specifically ascertain that a psychic-medium has reached a minimal standard of professionalism to serve the public. Standards have to be maintained if psychics-mediums want to maintain credibility.



SCIENCE AND THE AFTERLIFE - AFTER RESEARCHING THE AFTERLIFE

SCIENTIFICALLY DR GARY SCHWARTZ ACCEPTS THE EVIDENCE FOR THE AFTERLIFE. Professor Schwartz began reseaching the afterlife in 1993. Since then with the help of Dr Julie Beischel he has conducted a number of double blind research studies with some of the top mediums in the United States. Here he talks about his 2011 book co-written with John Edward. For more information see Dr Gary Schwartz' website.






PSYCHIC COP GIVEN EXACT LOCATION OF BODY BY VICTIM Chuck Bergman is a retired US police officer who

works full time as a psychic medium. In his book The Everything Guide to Evidence of the Afterlife (co-written with medium Joseph M Higgins) he states he was giving a reading by phone for a family in California. Their son had been missing for eight months and came through to him. Bergman psychically saw himself sitting in the boy's truck and saw the trip meter had 159 miles displayed. Next he saw a map of California with an X where family's house was. Then he saw the numbers 020 floating above the map. He was told to tell the parents to drive 159 miles from their house in the direction 020 degrees and they would find the missing boy's truck with his body beside it. The next day the family went to the police and investigators used the information and successfully located the missing boy's truck and remains. (2011;173) See also Chuck Bergman's website.




OUT OF BODY EXPERIENCES
In this 1979 video interview Robert Monroe talks about his first OBE and explains that the evidence is that we all go out of our bodies while we sleep. A most highly credible scientist, Dr Robert Crookall, analyzed over seven hundred reports of OBEs from all over the world. He was surprised that they were all consistent. (Crookall 1970). The Society for Psychical Research investigated a great number of cases of OBEs. In some of them the person in the out of body state could be seen as if they were really living by another person.



THE PSYCHIC EXPERIENCES OF CHILDREN In this presentation at the Rhine Research Centre,

Dr Athena Drews, co-author of Parapsychological Research with Children: An Annotated Bibliography, talks about her own experiences as a child of having a dream about a car accident in which her mother was seriously injured that came true. At the time she feared that she might have "caused the accident" or that she was a witch. The experience led her to become a child psychologist and expert in parapsychology and children. She looks at the issue of proof of psychic abilities in children and conducts a discussion with parents. Part 1, Part 2, Part 3, Part 4



PAST LIFE REGRESSION USED BY HISTORIANS? Dr. Helen Wambach (1932-1985) was one of

the earliest scientific researchers into past lives and reincarnation. She was the author of Reliving Past Lives and Life Before Life (both published in 1978 by Bantam paperback books). Initially motivated by a desire to debunk reincarnation, beginning in the mid-1960s, Helen Wambach conducted a 10-year survey of past-life recalls under hypnosis among 1,088 subjects. She asked very specific questions about the time periods in which people lived and the clothing, footwear, utensils, money, housing, etc. which they used or came in contact with. Wambach found peoples' recollections to be amazingly accurate. The recall by subjects of clothing, footwear, type of food and utensils used was better than that in popular history books. She found over and over again that her subjects knew better than most historians — when she went to obscure experts her subjects were invariably correct. As well
• 50.6 % of the past lives reported were male and 49.4 % were female — this is exactly in accordance with biological fact.
• The number of people reporting upper class or comfortable lives was in exactly the same proportion to the estimates of historians of the class distribution of the period.

LAST WORDS AS EVIDENCE OF AN AFTERLIFE?
My own grandmother, just seconds before she died in a fairly dark

bedroom with hardly any electric light said - with awe and wonder - "Where is this bright light coming from?" As soon as she said that she died.

Michael Tymn's blog this week deals with deathbed visions:
"Thomas Edison, the great inventor, is said to have uttered, "It's very beautiful over there" just before taking his last breath. "Joy!" were the very last words of English author and philanthropist Hannah More, who died in 1833. "Victory! Eternal Victory!" were the dying words of Eunice Cobb. "O glory! O glory! O glory!" were the parting words of Susan C. Kirland of Burr Oak, Michigan before she passed on April 3, 1864. "It is beautiful," were the dying words of the famous English poet, Elizabeth Barrett Browning." Read more.




GIFTED PHYSICAL MEDIUM SCOTT MILLIGAN'S TRIBUTE TO PAST PHYSICAL MEDIUMS
Physical mediums are EXTREMELY RARE today. They produce the most spectacular evidence for the afterlife- phenomena that can be seen, heard or felt by everyone present including levitation, direct voice and in the most advanced cases- materializations. The video includes photos of ectoplasm and materialized spirits.


AUDIOS OF DAVID THOMPSON'S PHYSICAL SEANCES For most people listening to the voices of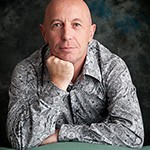 materialized spirits in an incredible experience. It is an astonishing wake-up call that the afterlife is REAL. You can now listen to materialized spirits talking to friends and loved ones in The Circle of the Silver Cord seances in different parts of the world last year. Seance audios.



NEW AFTERLIFE BLOG: " Hello, Victor, I've been a follower of your website and, especially,

Friday Afterlife Reports for several years now. I greatly admire and appreciate everything you are doing, an opinion I made quite obvious on my newly created Spiritualist blog -- http://spiritcommunion.blogspot.com . If you look at the blog you'll see the link to your website is the first on our list and in my "Commentary on our links" post you will hopefully be happy to read my endorsement of your site and your book.
If you see fit, I'd appreciate whatever you can do to help people become aware of my new contribution to the excellent mix of Internet opportunities to learn about the work of Spirit around the world. While I won't match your output, or those of my friend Mike Tymn, I still hope to make a contribution to the effort. I'm a retired journalist so I accept this challenge with joy.

Peace and love,
Dave Howard
spiritcommunion.blogspot.com"
HIGHLY RECOMMENDED BOOK: LIFE WITH A HOLE IN IT- THAT'S HOW THE LIGHT GETS IN.

Ann Charlotte, writes:
" May I recommend Vicki Woodyard's book 'Life with a hole in it', it can be bought at nondualitynow.com. [The author's most interesting website]. I don't have words to describe what I find in her book, it's like nothing else I have read before."
THIS BOOK HAS 20 reviews on Amazon.com and they are ALL 5 star.




QUESTION: My daughter died recently, but I have not heard from her. I would like to know if she is all right. Can she send me a message? Margaret.

Victor: Contacting those who just recently crossed over is a very frequently asked question. Contacting us from the otherside would depend

on many things. For example, did your daughter understand spirit-communication before she crossed-over? Did she ever go to a gifted medium to see how afterlife messages are transmitted? Did she ever talk to anyone who received accurate information from the afterlife? Although many mediums will ask you not to book a reading for at least six months, we have many cases of people crossing over who know about communication contacting within a couple of hours. I recommend you to send her thoughts of love with all the power you can muster and watch for signs that she may be sending you, especially dreams. Loving thoughts are positive vibrations which will nearly always be received by her. Do not forget, that we get out of our body every night and meet up with loved ones. You do not remember this because it is recorded in the mind - not in the physical brain.



THE MEANING AND PURPOSE OF LIFE by BRIAN SADLER.


"Utilising a design experience background, forty years of research, lecturing, numerous psychic and mystical experiences and a personal quest for truth, Brian Sadler's book provides credible answers to life's traumas and tragedies. Written in layman's language with both a scientific and spiritual approach, it seeks to piece some of the jigsaw together to make sense of any meaning and purpose behind life and death." Read more ...




SENIOR VATICAN PRIEST DENIES HELL: As many of

you would know, I have been making comments that it is time the Catholic Church had a new reformation to remove anything from its teachings that is insulting to our intelligence, which is blatant unauthorized addition and which just does not make spiritual sense at all - like the Bible direction to stone to death any woman who wears trousers. Now a senior Vatican priest, Latin expert Father Reginal Foster, appears to agree with my sentiments and states that there is no eternal hell - Watch interview...




FUNNY MOVIE ABOUT THE AFTERLIFE
Last week we told you about Nosso Lar, a movie about the afterlife based on the spiritual teaching of Chico Xavier. This week as a contrast we are featuring a 1991 movie which makes gentle fun of popular views of reincarnation (Shirley MacLaine puts in an appearance) and the American concept of a heaven with all-you-can-eat restaurants which cause no weight gain. Here's a taste...
You can watch the entire movie on Youtube (until the copyright police remove it)...Part 1 or buy it on DVD from Amazon...




YOUR COMMENTS NEEDED: Thank you for the brilliant comments some of you sent us this week - very much appreciated! More comments are most welcomed. As part of the publicity for

a new book about the afterlife we would like your comments on A Lawyer Presents the Case for the Afterlife and the Friday Afterlife reports. If you would like to help spread the message of life after death please let us have either a short comment or a longer review with either your first or full name that can be included in the book or the marketing. Email vz@victorzammit.com




MEDIUMSHIP DEMONSTRATION IN SYDNEY


by Australian medium Louise Hermann
Date:Friday 3rd February 2012
Time:Arrive 7pm for a 7:15pm start (please arrive on time as the front doors will be closed at 7:15pm sharp).
Location:Drummoyne Community Centre-10 Cometrowe St, Drummoyne.
Cost: A $10 Door Entry Fee payable on the evening. www.louisehermann.com


TWO AFTERLIFE CONFERENCES IN THE USA

1) MARCH 9-11, 2012 - Virginia Beach, VA.
the Second Annual Afterlife Awareness Conference!
REGISTER BEFORE FEBRUARY 15 TO PARTICIPATE IN
A FREE TELECLASS WITH DR. MELVIN MORSE.
Read more...

2) APRIL 13-15th 2012 in PHOENIX ARIZONA
The International Conference On After Death Communication - Affirming the continuity of life, love and communication after death
Read more...


FEEDBACK

1. Hi Victor, Every week I seem to find a gem in your afterlife report and this week it was Nosso Lar. I managed to find a copy online and watched it on Sunday night with My Wife and we loved it. I am in the process of reading the book. Which seems to have a lesson on every page. I particular like the statement regarding service, "when the worker is ready the Job will appear" its made me really think about service and what I am Giving in this lifetime and am I using this life to the full. The message in the book seems to align quite well with the work of Michael Newton (LBL) who I have also studied with Love Mark

2) Aloha Victor The most important evidence of an afterlife to me comes from full materialization of a discarnate entity that is replicated over time and from whom the teachings are internally consistent. Full materialization bypasses distortions in voice channeling and independent voice that may reflect the beliefs of the medium. Teachings of two entities who materialized at least twice a week for over ten years are published in the following book: The Silver Cord: Lifeline to the Unobstructed by Martha Barham, RN,PhD. and James Tom Greene, PhD. (1986; DeVorss) Both authors are psychologists with strong training in science. Green has transitioned but Barham still practices clinical psychology. The book is available from Amazon.com cheers, Elaine Heiby, PhD

3) Hello Victor and Wendy, THE miracle for me is not only the evidence of AFTERLIFE but your Friday's afterlife Reports ! ... Victor is "the hero" of the afterlife-information! No thanks is great enough to thank you dear Victor.... reading your reports always makes me feel happy, quiet and...secure also! ... On the basis I am atheist, rationalist, scientifically minded... but became convinced about afterlife, thanks to all the proves you give us, and THIS IS GOLD! KIND REGARDS, HAPPINESS AND JOY FOR YOU, WENDY and all loving people around! Axelle BELGIUM

See Victor on Video



Subscribe to Victor's Youtube Channel:



* What Happens When you Die
* Afterlife and Science
* Near Death Experiences- Evidence of the Afterlife?
* What You Must Know Before You Die
* David Thompson's Materialization
* Million Dollar Challenge
* The Afterlife on Trial
* A Lawyer on the Afterlife
* Suicide is not the answer
* Religion and the Afterlife
* Why Professor Richard Dawkins is Wrong
* God--the Evidence (Without Religion)
* Afterlife Without Religion
* Skeptics Demolished
* Afterlife Objections Demolished
* Ghosts- Randi and closed minded skeptics when they die
* Zwinge Randi's Challenge Exposed ... Lawyer Explains
* Victor Zammit speaking at Speakers Corner


MUSIC: SOMETHING FUN:
From Sweet Charity the satire on new religions- Rhythm of Life- performed with great energy by the choir Ysgol Glanaethwy: Last Choir Standing - BBC One. Enjoy the Lyrics.




Disclaimer: Whilst we encourage and we publish many papers and reports by afterlife researchers, we are not in a position to guarantee the accuracy of all claims. We accept the imputed claim that the afterlife and paranormal research done by the researchers is done in good faith.