August 24th 2012
Sincere apologies if I have not replied to your email. I have been inundated with very urgent work these last two weeks.


REPORT in 50 languages including - French, German, Spanish, Italian, Swedish, Dutch, Portuguese and Hungarian - and many others. Be very patient with the grammar of these automatic translations.

COMMENTARY: IT'S TIME ATTORNEYS, SCIENTISTS,

PROFESSIONALS AND ALL POLICE ACCEPT THAT THE BEST PSYCHICS AND MEDIUMS ARE HIGHLY GIFTED. I was watching the television series 'Sensing Murder' this week where two mediums jointly gave 86 stunningly accurate correct facts (hits) about a missing person - giving even the missing person's name and nickname, 'Zigfrieg', known as 'Ziggy.' The mediums were NOT given any information about the missing person - they were given a photo of the face of the missing person. Most sensational, the two mediums, Deb Webber and Sue Nicholson, produced brilliant accurate information. Millions of people throughout the world watch the brilliant 'Sensing Murder' and 'Psychic Detectives' - how tough senior and other police officers heaped praise on to the psychics and mediums.

THE TIME IS NOW: Why is it then that SCIENTISTS, ATTORNEYS

and others experts in science and court evidence are avoiding investigating these and other gifted mediums? Too scared of the huge consequences? Not enough courage to seek the truth? Why not get these gifted mediums to participate in controlled experiments. It would be relatively easy to get three gifted mediums to independently investigate a 'cold case' (case that remains unsolved) using the same format as Sensing Murder. Their answers could be compared with the "guesses" or cold reading of three closed-minded skeptics. It would be superb evidence for conservative establishment all around the world that gifted forensic psychic mediums are genuine, able to contact those victims - afterlife energies - who crossed over and obtain information that the police and science failed to obtain. Guaranteed, when the gifted mediums and psychics are formally tested by competent non-aligned scientsts, the results will revolutionize our acceptance of the afterlife and the paranormal. See for yourself examples of police officers praising gifted forensic psychics during investigation of cold cases: Psychic Detectives


DO WE HAVE A STATISTICIAN WHO CAN CALCULATE THE ODDS OF THESE TWO PSYCHICS INDEPENDENTLY GETTING SO MANY CORRECT FACTS BY CHANCE?

WHAT HAPPENS WHEN YOU DIE? The author of THE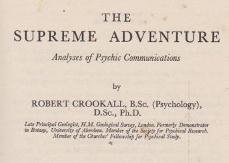 SUPREME ADVENTURE, Dr. Robert Crookall, gathered and analyzed communications from the spirit world which were available from a wide variety of written sources, primarily through mediums, over many decades prior to 1960. He organized a series of statements about the death experience and the afterlife. For each statement the correlation among information drawn from these many sources was high. The collective results are: An afterlife description with a high degree of credibility because so many sources contributed the same information even though they were independently produced. Read full summary - 34 very brief statements:



RESEARCH ON NEAR-DEATH EXPERIENCES
The video below touches on some of the statistics from NDE reports See website summary.



COURT-ROOM SCIENCE: CROSS EXAMINATION BY VICTOR OF PROF STEPHEN HAWKING UPDATED - for those who can appreciated the highly entertaining cross-examinations of anti- afterlife skeptics - read updated cross examination




SURVEY PARTICIPANTS WANTED: The American Center for

the Integration of Spiritually Transformative Experiences (ACISTE) is seeking adults who remember a childhood spiritually transformative experience and how it affected them. The purpose of this survey is to help professional caregivers, parents, school personnel and others to better understand needs or issues of children who have had near-death, out-of-body, pre-birth experiences, spiritual emergencies, etc.). Read more...



MOST INTERESTING RESEARCH: VOICE PHONE-MESSAGES FROM THE AFTERLIFE DIMENSION: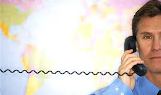 The have been reliable reports of people answering the telephone and hearing the voice of someone they know has died. Parapsychologist Scott Rogo and Raymond Bayliss spent two years investigating and wrote a book Phone Calls from the Dead: The results of a Two-year Investigation into this incredible phenomenon in 1979. Now the subject has been taken up again by young parapsychologist Callum E. Cooper. New cases of anomalous telephone communication have been researched, new history has been considered, new findings are presented and alternative theories for how such events take place are discussed. Read more:
SIGNS OF SPIRIT CONTACT THROUGH DREAMS
Phil G is keen to teach people how to recognize messages from the afterlife. See his website.
INFANT GENIUSES – PRODIGIES (highly gifted children): The materialists say the genius comes by chance. But that is not correct. Why not? Information transmitted from the other side tells us that there are three reasons for child prodigies: 1) some are incarnated souls with a memory of past experiences to help. 2) Others are mediums subject to spirit influence, albeit unconsciously, and therefore able to

receive much valuable learning, wisdom, knowledge and truth from our world. 3) The others are geniuses who are advanced guards of evolution." Example of a child prodigy: Mozart – from the age of 5 composed and performed before European royalty




CAROL BOWMAN SPEAKS ON CHILDREN WHO REMEMBER PAST LIVES ( IN ENGLISH AFTER THE SPANISH INTRODUCTION)


QUESTION: WHY IS IT THAT MEDIUMS ARE NOT CONSISTENT WHAT THEY SAY ABOUT REINCARNATION?
Victor: This is also a frequently asked question. The quality of information

which comes from the afterlife dimension is directly related to which level of the afterlife the information is being transmitted. If the information comes from the lower level dimension, the information would not be as good if the information was transmitted from the higher dimension. The higher the dimension- level the information is transmitted the more valid and accurate the information would be. The lower levels are closest to our own earth planet. The more evolved afterlife intelligences will be staying in the higher levels. There are those who accept Silver Birch's (from a higher level) claim that reincarnation is real. You may get others from the afterlife dimension who say they never heard of reincarnation from anyone in the level they are in. Whatever information is received, you are expected to use your own judgment: if the information is reasonable, accept it. If the information is unreasonable reject it.
MATERIALISATION- THE BEST EVIDENCE FOR THE AFTERLIFE? Michael Tymn writes:
" Consider the experience of John King, a Toronto physician. In a sitting with Joseph Jonson, a Toledo, Ohio medium, King reported 19 separate materializations in one night. He observed spirits coming from the materialization cabinet, greeting loved ones, embracing them, talking with them, etc. His deceased wife, May, was the eleventh to materialize. She embraced him, spoke to him about personal matters, and dematerialized right into the floor in front of him." Read more...

ANN HARRISON WRITES " Thank you for picking up on Tom's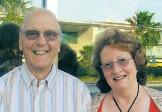 video which was originally put out on Google without our permission... It would be great if you will publicise that it is available as a 1 hour DVD through www.snppbooks.com. All monies from the DVD go to cancer help charities like Macmillan nurses in UK, though we have helped groups in Canada and USA too. So if you have viewed it for free please think of making a donation to your local Cancer Support teams. Tom's aim was that the Truth of Life After Death should be spread as wide as it could be, so people know that -There is Life After Death and what we do NOW and how we live matters NOW, as well as in the future world."
Ann Harrison Saturday Night Press Publications"


OTHER GEMS FROM SATURDAY NIGHT PRESS PUBLICATIONS
While you are visiting Anne's website check out these items:
Tom Harrison's Book "LIfe Ater Death: Living Proof"
A CD recording of a Helen Duncan seance
A CD recording of a Minnie Harrison seance
The Scole Report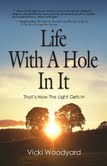 LIFE WITH A HOLE IN IT- THAT'S HOW THE LIGHT GETS IN.
Ann-Charlote, writes:
" May I recommend Vicki Woodyard's book 'Life with a hole in it', it can be bought at nondualitynow.com. [The author's most interesting website]. I don't have words to describe what I find in her book, it's like nothing else I have read before."
Read reviews on Amazon.com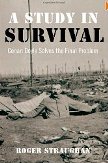 A MOST INTERSTING BOOK ABOUT SIR ARTHURCONAN DOYLE AND SYNCHRONICITY– highly recommended: 'A Study in Survival- Conan Doyle Solves the FinalProblem' alluringly written by Roger Straughan. - "Here is dramatic new evidence forthe survival of our individual personalities after death. It is provided by an astonishing series of recent communications from a man who died in 1930 and whose mission, when alive, was to bring just such evidence to the notice of the widest possible audience.



GREAT DEMONSTRATIONS OF MEDIUMSHIP IN SYDNEY BY KERRIE ERWIN and

MARCIA QUINTON : Last Thursday 16th August,"The Rainbow

Show" was a great evening with Spirit at Heavenly Energies, at Willoughby. It was a very special event with two of Sydney's leading psychic mediums, Kerrie Erwin (pictured top left) and Marcia Quinton- pictured right. Kerrie and Marcia connected with the other side and delivered messages from both loved ones who have passed over as well as psychic messages from our guides. All the proceeds from the night were handed over to Robyn of the beautiful New Age/ Angel shop Heavenly Energies to buy air conditioning for the meeting hall - for this coming summer! For enquiries as to future guests at Heavenly Energies or to contact Marcia or Kerrie Robyn -phone Sydney 99679415