30th December 2011

Last week's report and read all previous reports
Apologies if I have not replied to your email. But please do NOT send long emails - time is a huge problem for me.



REPORT in 50 languages including - French, German, Spanish, Italian, Swedish, Dutch, Portuguese and Hungarian - and many others. Be very patient with the grammar of these automatic translations.

Getting ready for the New Year ... may it be the best yet. Happy New Year to all!


COMMENTARY: LOOKING - BACK AND TO THE FUTURE: Everyone says, " Time flies so quickly". True, we

are onto a New Year already. Inevitably, there will be new challenges to overcome. We had tough challenges these last 12 months, but I am happy to say that afterlife investigators and supporters have made great victories this year.

The great feeling, and the great insight is that we are going to do extremely well this coming year. We know there will be more positive results, more persuasive objective and repeatable afterlife evidence.

True, we will hope for and accept more inspired evidence with open arms. But we also know that the way things are going, one day in the future ALL the world will know without doubt that life is eternal and that death is just a change of vibration.

The goal of course is that scientists working on both sides will reach a stage where they will be able to create contact between loved ones - and others using Instrumental Trans-Communication where we will be able to see the image of a crossed-over loved.

Also, we are working towards getting more repeatable, unrebuttable and irrefutable evidence with materializations - some in light - so that those in the afterlife who materialize are able to give their loved ones here a big hug!
Absolutely we are on the winning side! Happy New Year to all!


WORLD CATACLYSM IN 2012?
We have been reading a great deal about the year 2012 - about the ancient prophecies - that it is

going to be a year of disaster predicted by the Mayans. We asked 'William' who resides in the afterlife dimension - through David Thompson's materialization mediumship. William, from his level that he resides, said he knows nothing of any cataclysm due to take place in 2012 - no huge economic collapse, no nuclear explosions, no special disasters, no serious energy power collapse, no tsunamis. We've had disasters in the past - but don't be panicked by these prophesies. For those who are on the spiritual path - no tsunami, no earthquake, no cataclysm would be all that important - they will remain calm - if it is meant to be, so be it! But detachment from all the hype is important. Keep calm, cool and collected!



GREGG BRADEN EXPLAINS THE QUANTUM WORLD VIEW


WHAT HAPPENS WHEN WE DIE?
Miles Edward Allen and The members of the Association for the Evaluation and Communication of Evidence for Survival (AECES) have done a wonderful job putting together a summary of what happens when you die based on 35 sources they consider to be reliable. You are invited to assist with this project by reviewing the summary and submitting to aeces@mail.com other potential sources. Read the AECES Afterlife Guide.



AFTER DEATH CONTACTS
At holiday time many people sense the closeness of their crossed over loved ones and experience "signs". Many ask whether these signs are real or self delusion. How can you tell? Dr Mark Pitsick quotes some excellent cases of shared after death contacts, evidential after death contacts, transformational ADCs and facilitated after death contacts using a psychomanteum.


Part 2 Part 3 Part 4



MATERIALIZATION THROUGH MEDIUM RITA GOOLD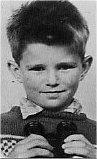 Last week we brought you the wonderful story of Russell Byrne who was reunited with his parents through the physical mediumship of Rita Goold in 1983. Read details. We also quoted reports of other witnesses including mediumship researcher Alan Crossley who claimed he was reunited with his own wife and with medium Helen Duncan through Rita Goold's mediumship. Read his report. This week we are fortunate to have the testimony of another first hand witness- Mr Eddie Grenyer who also attended sittings with Rita Goold.
Mr Grenyer is a long time working medium in the United Kingdom and was a close friend of Alan Crossley - indeed he conducted Alan's funeral service. Mr Grenyer's testimony was recorded recently in the UK by his daughter, medium Christine Morgan. Read Eddie Grenyer's account.



WHAT GOD EXPECTS OF ME? NDE EXPERIENCER NANCY DANISON



THOSE WHO FIND IT DIFFICULT TO FORGIVE: We do understand that for some people – especially those who have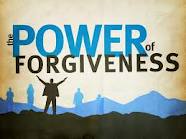 been brutally hurt – do not find it easy to forgive those who inflicted pain and suffering onto them or their loved ones. It is quite understandable to feel angry and bitter towards those who caused us pain. But we do have to understand the purpose and the meaning of life - why we are on planet Earth. Highly credible information from the afterlife tells us that we actually plan some of these hurtful experiences for soul-growth. Some of us actually know in advance that we will go through pain and suffering. It doesn't help much at the time but we are assured by spiritual teachers that whilst it is spiritual to forgive, there is a much bigger picture at work and by psychologists and therapists that forgiveness is the start of our own healing. Check out the links on The Forgiveness Web.



QUESTION: Hey Victor, last week in your report you said nothing about Jesus. I thought Christmas was about Jesus. Care to comment? D.

Victor: First, those who trace the origins of Christmas will find

that celebrating the 25th December is celebrating a Pagan ritual - along with a Christian festivity. Regularly, the Pagans in the distant past used to celebrate their God Mithra's birthday- on the 25th December which was also right in the middle of the Roman festival of Saturnalia. Many Christmas traditions come from these festivals. The 25th of December for millennia has been celebrated as the winter solstice and the birth of the Sun God. At one time the Puritans banned Christmas celebrations because Christmas was regarded by the Puritans as a wasteful festival that threatened core Christian beliefs. Modern Christmas festivity may be about Jesus but more importantly it is also about family, friendship, love and generosity. Even those who are not religious respond to the idea of reassessing the year's activities, relationships; the love, the friendships gained and lost with hopes for a more conciliatory approach in the year to follow.

THE TEN MOST FREQUENTLY ASKED QUESTIONS OVER THE LAST 12 MONTHS:

1. If there is evidence for the afterlife why is it that scientists don't accept the afterlife?
2. I lost my loved one ... how do I know my loved one is safe?
3. Has anyone beaten your challenge to the skeptics?
4. Is the time of birth and the time of death planned in advance?
5. Why did my child have to die at such a young age?
6. Will I be reunited with my loved one on crossing over?
7. Is reincarnation real?
8. I'm not very good looking... am I going to look the same in the afterlife?
9. Am I going to see my friends when I die?
10. I remarried when my first wife died - am I going to have two wives on crossing over? Read brief answers

LISTEN TO AUDIOS OF DAVID THOMPSON PHYSICAL SEANCES
For most people listening to the voices of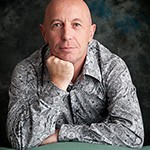 materialized spirits in an incredible experience. It is an astonishing wake-up call that the afterlife is REAL. You can now listen to materialized spirits talking to friends and loved ones in The Circle of the Silver Cord seances in different parts of the world this year. I would strongly recommend the seance at Jenny's Sanctuary - 15th August 2011 at which a spirit claiming to be David Fontana came through. Seance audios.

WHITE CROW BOOKS
If you are interested in books of a spiritual nature including books on Christianity, Life after death, Non-violence, Paranormal, Philosophy, Poetry, Spiritualism, Spirituality and Vegetarianism then have a look at the books on offer at White Crow Books. They specialise in non-fiction or classic fiction of a spiritual nature encompassing world spirituality. You can buy e-books (digital editions), audio books or hardback and paperback versions printed on demand. Wherever you are in the world, you can purchase Whitecrow books from good online bookstores like Amazon and also the occasional bricks and mortar outlet. Our readers may be particularly interested in their books on Life After Death.
Have a look at the sample chapters especially of:
The Voices
The Flying Cow
Afterlife Teaching From St Stephen the Martyr
Deathbed Visions
The Afterlife Revealed: What Happens When We Die


VOLUNTEERS NEEDED TO SPREAD THE LIGHT -
The Association for the Evaluation and Communication of Evidence for Survival(ÆCES) is a not-for-profit organization run

entirely by volunteers. In order to accomplish its mission of discerning and disseminating the most convincing evidence for Survival, considerable assistance is needed.
Everyone can help by monitoring their local television programs, their favorite websites and blogs, and their newspapers, and notifying ÆCES when they see or read something to which ÆCES might respond. Beyond that, ÆCES needs:
• Translators to put the site and its documents into Portuguese, French, Russian, Spanish, Mandarin, and Arabic.
• Fund raisers to find contributions both large and small
• Software experts (html, JavaScript, php, mysql, etc.) to help with website and databases.
• Alert individuals to track activities (conferences, meetings, book releases, etc.) around the world and submit data for the calendar.
• Readers to search publications for descriptions of the afterlife for AG project, and for quotations pertaining to Survival.
• Communications technicians to set up e-conferences.
• Nice folks to attend functions in their locale and pass out AECES literature.
• People with managerial or administrative skills to fill vacancies on the Management Team.
Anyone wishing to assist in this work is encouraged to contact AECES via aeces@mail.com.


VERBAL SLEIGHT OF HAND: I remind all that it was this JR from Florida who first provoked me to respond to his provocations -
I initially ignored him - but it became impossible to ignore his insults - more about this next week. I just cannot believe the recent 'verbal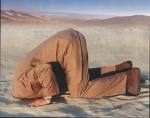 sleight-of-hand' trickery of that closed minded guy JR from Florida. He's trying to get skeptics to financially support his lifestyle - 'living off the earnings'. Among other things he says he wants people to donate money to: " Expose paranormal frauds promoted in the media..."
That of course could apply to himself. Why? Read more...



A MOUNTAIN OF EVIDENCE FOR THE AFTERLIFE
Next time a friend or anybody else asks you whether there is any real evidence for the afterlife refer them to some of these websites:

My book- A Lawyer presents the Case for the Afterlife
My multimedia webpage
Montague Keen's 20 best cases.
The Survival Top 40
Archived research articles from Survivalafterdeath.org
Joseph Done's reading list (in word)
Survival e-books
Esoteric books

MOSES & JESUS: THE SHAMANS - BY JACKIE JONES-HUNT PHD – WERE JESUS, MOSES, and other 'spiritual' prophets and leaders – PSYCHICS AND MEDIUMS? This compelling, well

researched book enlightens the reader as to how Moses, Jesus and other spiritual, psychic and mediumistic prophets used mental and physical mediumistic phenomena to accomplish the paranormal feats which accompanied their receipt of spiritual teachings and gave birth and developed the world religions. This book disarms the fanatic fundamentalist by unifying all religions under one banner of love and compassion to all creatures on Earth. Over 20 international academics in the field of religion and the paranormal have given this book outstanding endorsements: Read more...

Conferences: Afterlife Awareness Conference (U.S.) Two quick reminders..1. Only five days left to get $25 off on conference registration (offer expires Dec. 31). To register, click HERE, and enter DEC31 when asked for a discount code .2. We are delighted to announce that all conference registrants are invited to a free, interactive teleclass with Melvin Morse, MD
Read more... Terri Daniels http://www.afterlifeawareness.com/

AUSTRALIA'S NEWEST MOST SPECTACULAR PARANORMAL CONFERENCE – YOU ARE INVITED - Victor will be a speaker: book now - yes, there is 'early bird' saving' - if you book before 1st January. This is one of the most important paranormal conferences every to be organized in Australia


Medium Kerrie Wearing will be hosting Australia's newest paranormal conference on Saturday March 24th 2012 at Oran Park House, Oran Park NSW (near Camden). This event is gathering together some of the most noted professionals in the Paranormal genre from here and overseas. Information on the conference can be found at www.paraconaustralia.wordpress.com
UK Medium, David Wells from the TV series Most Haunted is a special guest key note speaker.
Main Conference Sydney, Australia – 24th March, 2012
Email – kerrie@psychicmedium.com.au
Post: 28 Hickson Circuit, Harrington Park NSW 2567
Phone 0430 175 352 should you have any questions regarding the afterlife conference.



FEEDBACK (We received a record number of lovely e-cards and feedback emails this Christmas- here are just three of the responses)
1) Hi Victor and Wendy,Thank you so much for your tireless work and information. You have touched the souls of many... Happy Christmas and I wish you both a wonderful New Year. Kindest regards ...Eric (UK)

2) Dear Victor and Wendy, Thank you once again for your wonderful weekly reports. Your dedication to the 'cause' is to be commended. I hope you both have a pleasant, happy and restful break over the festive season and I wish you and your family a very happy, safe and healthy 2012. With my kind regards, Judith B.

3) Dear Victor and Wendy: Since i know you i have been impressed for your amazing and respectable work, ever since i admire deeply all you do for the afterlife knowledgement... the wisdom. That's why i'm dare to write to you. A very short message from the most deep from my heart. God bless you forever and ever. You have a very good friend in Tlalpan, México D.F. We'll see you in the afterlife (in case i can't meet you in this life). My very best wishes for this christmas, new year and all the life to come...
With all my lifes consideration... Héctor D

See Victor on Video



Subscribe to Victor's Youtube Channel:



* What Happens When you Die
* Afterlife and Science
* Near Death Experiences- Evidence of the Afterlife?
* What You Must Know Before You Die
* David Thompson's Materialization
* Million Dollar Challenge
* The Afterlife on Trial
* A Lawyer on the Afterlife
* Suicide is not the answer
* Religion and the Afterlife
* Why Professor Richard Dawkins is Wrong
* God--the Evidence (Without Religion)
* Afterlife Without Religion
* Skeptics Demolished
* Afterlife Objections Demolished
* Ghosts- Randi and closed minded skeptics when they die
* Zwinge Randi's Challenge Exposed ... Lawyer Explains

SOMETHING REALLY INSPIRATIONAL: One of the most beautiful spine-chilling songs about love: the great Julio Iglesias and Stevie Wonder. We had people telling us tears fell hearing the wonderful sensational music. See, hear and feel for yourself.



Disclaimer: Whilst we encourage and we publish many papers and reports by afterlife researchers, we are not in a position to guarantee the accuracy of all claims. We accept the imputed claim that the afterlife and paranormal research done by the researchers is done in good faith.