September 9th 2011

Last week's report and read all previous reports
Apologies if I have not replied to your email. But please do NOT send long emails - time is a huge problem for me.



REPORT in 50 languages including - French, German, Spanish, Italian, Swedish, Dutch, Portuguese and Hungarian - and many others. Be very patient with the grammar of these automatic translations.
COMMENTARY: WHERE IS THE LOVE? I was recently

asked to take part in an online forum where a number of people had been attacking a gifted medium. When I read what the few people there were saying I was absolutely shocked and horrified by the negative manipulation, by the hatred, by the anger, the lies, the unfairness and by the jealously - writings with no spirituality at all. It was awful!
I just could not believe how a moderator would allow people to gang up and make attacks on a spiritual medium especially when the attackers do not even have the decency, the honesty and the integrity to write under their own true names.
Decent, honest, truly spiritual people will immediately ignore such negative activity if they come across it - and will go to forums or afterlife reports which over time have shown to be spiritually uplifting, spiritually meaningful and immediately relevant to their lives. A place where all people are treated decently and in a positive way, with encouragement and respect. And where every endeavor is made to inspire, help, to enlighten, to give hope.
DIRECTLY FROM THE AFTERLIFE FROM A HIGHLY CREDIBLE AFTERLIFE INTELLIGENCE - ABOUT UNFAIR CONDUCT: A special message for the unfair negative critics, "The spirit grows through kindness,

toleration, sympathy, loving service and doing of good spiritual works. Character evolves only when you allow the divine spirit to be made manifest in your daily lives. If you harbor unkind thoughts, thoughts of hatred, of malice, of vengeance, of selfishness, you yourself will be the victim and you yourself must pay the price in a warped, distorted and thwarted character." (S.B. Anthology - chapter, The Infallible Law).



THE EFFECT OF HUMAN EMOTION ON OUR DNA
Fascinating scientific evidence that jealousy, anger and rage depress our immune systems while love compassion and forgiveness enhance our immune system.
9/11 TENTH ANNIVERSARY: The 9/11 attacks: it was Tuesday, September 11, 2001, when approximately 3,000

were killed and more than 6,000 injured in these attacks. This is not the place to debate who was responsible. This is the place to remember that 3,000 went into the afterlife without warning. One of the many questions asked in the past about this: "We are told nothing comes by chance – does it mean that it was destiny of these people to die on that day and in that manner?" Yes, we do get information from the otherside "that nothing comes by chance; that what we experience to-day is the result of what we did in the past". I can't say any more than that.

Anything else would be a matter of interpretation of that statement. Whether those who died and were injured had to be there on that day, at the time for reasons we cannot understand or whether they were there as part of a normal day in their life is something that on crossing over we will get to know. So let's keep an open mind on this one. But with absolutely certainty, those who were killed and knew about the afterlife would have been at an advantage in crossing over suddenly.


REALITY AND THE EXTENDED MIND- PART 1
Pre-sentience experiments challenge conventional physics. The global consciousness project showed that random number generators started going crazy four hours before the first plane hit on 9/11. Read research paper.



LEADING AFTERLIFE INVESTIGATOR ROBIN FOY REPORTS ON DAVID THOMPSON'S MEDIUMSHIP

Psychical researcher Robyn Foy, pictured left is perhaps the leading afterlife investigator in the world to-day famous for his brilliant work in the Scole Experiment. He tells us that the First Festival of Physical Mediumship in Spain that he and his wife Sandra co-organized with Rob and Barbara McLernon and Robin and Sandra Foy was a stand out success. He has written detailed reports on three materialization sessions with medium David Thompson which can be found on his Physical Mediumship 4 U [ which you can join for free]. In the third session he received personal evidence from two of the primary communicators in the Scole experiment- Winston Churchill and Emily Bradshaw.

AS WELL, ROBIN FOY REPORTS ON OTHER SPECTACULAR MATERIALISATION REUNIONS:


Louisa's father referred to her drawings and paintings being beautiful - this was evidential for her, as she had been involved in this activity just the previous week. Further evidence was given regarding the mother of one of her childhood friends. Louisa was then kissed by her father, and was happy to subsequently send a testimony confirming the validity of her message and its evidential nature.
Dawn's grandfather came to speak to her, and gave her some very evidential information about accurate memories of her childhood which she confirmed afterwards as very true. She was kissed by her grandfather before he left.
Katja's grandfather spoke to his granddaughter in German. Robin Foy writes: "The medium has no knowledge whatsoever of this language, although I do. I can therefore verify that Katja's grandfather was speaking to her in perfect German."
Kenneth Williams: spoke with one of his friends Carol Hawkins "He spoke of a couple of 'Carry On' films they had appeared in together when he was alive. Carol's partner Martin reminded her of another occasion - with a different physical medium - when Kenny Williams had spoken to her before and - as on this occasion, Kenny had been followed by Quentin Crisp."
Read more on Robin Foy's Physical Mediumship 4 U site:
Report on second sitting
Report on third Sitting. [you need to join to access the report]


DAVID THOMPSON SETS THE RECORD STRAIGHT


Those who have experienced materialization mediumship say it is by far the most convincing evidence for the afterlife- totally life changing. However by its nature materialization mediumship in 99% of cases has to take place in total darkness. Because of this materialization mediums have historically had to put up with lies, distortions and personal attacks and claims that they are somehow running around a darkened room and creating all the phenomena themselves. In this article David Thompson logically sets out the reasons why he could not be responsible for all the stunning phenomena witnessed in one of his recent seances. Read more...



A WORLD OF TOTAL LOVE
A very inspiring near-death experience that points to the ultimate reality that we are all loved beyond comprehension.
TOWARD THE LIGHT
The Rev. Juliet Nightingale, a multiple NDEr, hosted a groundbreaking program, Toward The Light, on www.BBSRadio.com from March 6, 2006 until January 25, 2009 focusing primarily on the Nature of Consciousness and Life Continuum as revealed through Near-Death and similar Spiritually Transformative Experiences. The program archives feature a stellar roster of special guests who are both experiencers and researchers in the realm of NDEs and related topics.Some of the show topics include:
• What Every Individual and Caregiver Should Know About The Dying Process
• Near-Death/Out-of-Body and similar Spiritually Transformative Experiences
• Exploring the Many Facets of After-Death Communications (ADCs)
• Experiencing the Afterlife and the Immortality of the Soul
• Living Inter-Dimensionally and Being Multi-Sensory
• Intuition and Telepathy
On her website you can access MP3 recordings of many of these programs

GUIDED AFTERLIFE CONNECTIONS


Dr Craig Hogan, creator of Greater Reality Publications writes: "We now know how to help people have their own afterlife connections with loved ones while they sit quietly, comfortably, and peacefully in an office, a church, or a living room. All the facilitator does is help the experiencer come to the frame of mind that will allow the afterlife connection to occur naturally. The facilitator doesn't act as a medium and doesn't make the afterlife connection happen. The afterlife connection goes on between the person and their loved one. They tell the facilitator about it as it's happening to them, but the facilitator has no influence over what happens. He or she just helps them enter a receptive state, and they close their eyes. They may have an afterlife connection experience. When they open their eyes, they tell the facilitator what they just experienced." Read more....
HAVE YOU EVER HAD A DREAM THAT SEEMED SO REAL?


WILL MY LOVED ONE BE WAITING FOR ME?
We often hear from people who have lost a loved one who are concerned that when they die they will not be reunited with a loved one because they have reincarnated. Afterlife research tells us that won't happen. Where there is a strong tie of love you will be together again.










"You will find that the higher the ascent in the spiritual scale, the more recognition is there that there is reincarnation," Silver Birch, another apparently advanced spirit communicated through the trance mediumship of Maurice Barbanell, "but not in the facile form that is so often propounded.

Silver Birch explained that the individual personality on earth is a small part of the individuality to which he or she belongs. He likened it to a diamond with its many facets, pointing out that the personality on earth is but one facet of the diamond. "what you express on earth is but an infinitesimal fraction of the individuality to which you belong. Thus there are what you call 'group souls,' a single unity with facets which have spiritual relationships that incarnate at different times, at different places, for the purpose of equipping the larger soul for its work."

Michael Tymn examines this view of Silver Birch and others in his highly recommended article: The Enigma of Reincarnation.
KIDS WHO SEE GHOSTS


We have all heard about children talking to imaginary friends, but sometimes their friends are not imaginary at all. Dr. Caron Goode decided to take a close look at the phenomenon in her new book Kids Who See Ghosts, in which she not only examines the experiences themselves but offers useful tools for parents. As the number of children who exhibit intuitive gifts seems to be growing, perhaps it is time that their experiences are dealt with in different ways. Dr. Goode teaches how to guide both parents and children through fear.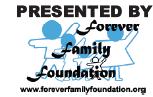 Dr Caron Goode will be interviewed on September 22, 2011 on internet radio program Signs of Life which broadcasts on BBS Station 1 Thursdays at 4:00 - 4:55 PM (PST) or 7:00 - 7:55 PM (EST)- and then archives the programs.
Check out the wonderful line-up for 2011.
http://www.foreverfamilyfoundation.org/signsofliferadio.htm
THERE IS NOTHING WRONG WITH YOU


Bob Olson's monthly newsletter contains this lovely story taken from the upcoming book Shift Happens by Robert Holden, Ph.D. (September 2011, Hay House). Holden writes:
" True psychotherapy is a process of changing your mind about yourself. Shift happens whenever you practice unconditional self-acceptance. Shift happens whenever you give yourself a break. Shift happens whenever you choose kindness instead of judgment, forgiveness instead of self-attack, and laughter instead of condemnation. Life always gets better when you treat yourself better. " Read more...


ON RELIGION: IS THERE A 'DEVIL' OR 'SATAN' IN THE AFTERLIFE? Information directly from the afterlife tells us there is evidence there is no such thing as a 'devil' or 'Satan'. Highly

credible Mons. Hugh Benson, a highly respected former Catholic Monsignor directly from the afterlife tells us in his book Life in the World Unseen ( IX. THE DARK REALMS p.56) no, there is NO devil or Satan. There are those spiritually retarded 'humans' in the afterlife who act like devils. When we cross over, our level of spirituality does not change at all. Which means a low level, horrible human being on crossing over will remain like that perhaps for eons of time before beginning a journey back to the light. But we must not forget that we are all 'evolving energy'. The other thing which cannot be forgotten, is that all energy is part of the 'Great Power' - and sooner or later - even if it takes thousands of years - and longer - all vibrating spiritual evolving energies will return to the source of the Light. No one is condemned to what some religions call 'eternal damnation'.



ARE RELIGIOUS PEOPLE NICER?


Robert Putnam and co-author David Campbell (a Mormon) claim this in their book American Grace: How Religion Unites and Divides Us. The book emerges out of two massive and comprehensive surveys into religion and public life in America. They claim to have found that on every measurable scale, religious Americans are more generous, more altruistic and more involved in civic life than their secular counterparts. They are more likely to give blood, money to a homeless person, financial aid to family or friends, a seat to a stranger and to spend time with someone who is ''a bit down''. Read more....



YOU ARE INVITED: HEAR VICTOR SPEAK ABOUT THE AFTERLIFE AT SYDNEY

HUMANISTS -
SUPPORT VICTOR AND THE AFTERLIFE.
Humanists are usually 'skeptics' and do not accept the existence of the afterlife.
Where: Humanist House, 10 Shepherd St. Chippendale (near Broadway), Sydney.
When: Wednesday 28th September 2011
Time: 8pm
Speaker: Lawyer Victor Zammit, retired Attorney of the Supreme Court and the High Court of Australia. Qualified barrister (not registered).
Topic: The Afterlife: FACT OR FICTION?



LIFE LESSONS LEARNED FROM THE DEAD: THREE ATTRACTIONS:
1) EZIO & MICHELLE DE ANGELIS, well known mediums: Can

the spirit world teach us how to live a more fulfilling and productive life? Does dying give a person more wisdom than they had while here on Earth? Join Ezio and Michelle as they share practical insights about love, life and spirit gleaned from those who have lived and died...and come back to tell the tale. With over fifteen years experience as mediums, Ezio and Michelle
will help you access all the healing, grace and love of the spirit world so that Ezio De Angelis you can create a life of your own choosing - a life that is worth living
2) Your Magic: Ignite Your True Power with Lucy.
3) The Shaman - The game of Life Dr. Medicine Crow is a Chief of the Sand Hill Band of Indians,
Venue: Revesby Workers Club, NSW.
Date: Saturday October 8th 2011 • Time: 9am - 4pm
Tickets: $180 from the club. Includes Lunch, Morning & Afternoon tea.Book: 9772 2100 (Information, call Dawn on 0412 438 796)
Book Early! www.eziodeangelis.com.au

FEEDBACK (selected responses)
1) (Regarding last week's final chapter of cross-examination- about the summing up) ..."Great closing argument Victor-- Jury back in three minutes-- hey what took them so long!" (U.S. Attorney, Mike D.).
Best, sharpest one liner this year - VZ.

2) I have really enjoyed the systematic way you have dissected Randi and all that he and his cronies stand for. It has been like watching a pathologist at work. Chris

3) Thank you very much for the valuable role you play in making the afterlife an important part of many different lives. Mike

See Victor on Video



Subscribe to Victor's Youtube Channel:



* Ghosts- Randi and closed minded skeptics when they die
* James Randi's Challenge Exposed ... Lawyer Explains
* God--the Evidence (Without Religion)
* Afterlife Without Religion
* What Happens When you Die
* Afterlife and Science
* Near Death Experiences- Evidence of the Afterlife?
* Skeptics Demolished
* Afterlife Objections Demolished
* Why Professor Richard Dawkins is Wrong
* What You Must Know Before You Die
* David Thompson's Materialization
* Million Dollar Challenge
* The Afterlife on Trial
* A Lawyer on the Afterlife
* Suicide is not the answer
* Religion and the Afterlife
SOMETHING INSPIRATIONAL- TWO OF THE GREATEST SINGERS ALIVE TODAY, ANDREA BOCCELLI AND JOSH GROBAN sing The Prayer. Two very different styles but amazing voices that blend beautifully.
Disclaimer: Whilst we encourage and we publish many papers and reports by afterlife researchers, we are not in a position to guarantee the accuracy of all claims. We accept the imputed claim that the afterlife and paranormal research done by the researchers is done in good faith.