MORE EXCELLENT FEEDBACK ON THE CROSS- EXAMINATION OF PROF STEPHEN HAWKING: There was magnificent

feedback about the cross-examination of the said Professor.

Profesor Hawking responds through his 'technical advisor' that the Professor would not be replying to my cross-examination. But he did not say I misrepresented any the Professor's beliefs. Here are just a couple of responses taken from the many I received - they all express similar sentiments:-

1. "The cross-examination was absolutely brilliant - I read it some three times ... I just could not believe how devastating it was Very well done! Dr K Sahri . New York.

2. . The CROSS EXAMINATION was exceedingly powerful in confirming the many testimonies on this subject. This world will be a empty place without you my friend. Laddie."

3. Simon Turnbull, President Australian Psychics Association – re the cross examination "Victor's internationally famous Afterlife Report...reading is believing..."

4. ... I just love it when Victor is fired up and ready to challenge the World.... those reports set me on fire. Mike

Read the cross examination itself ...

**NOTE VERY CAREFULLY: There is public demand to do another cross-examination of a certain notorious closed-minded anti-afterlife, anti-paranormal hard-line king of the skeptics. Stay tuned for something most entertaining, amusing and educational - and most memorable!


AFTERLIFE PHYSICS: FASTER THAN THE SPEED OF LIGHT? People are always interested about conditions in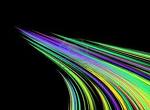 the afterlife. Over the last 11 years I gave a lot of information about this topic on the internet. I was reminded of one thing when that silly Professor Hawking spouted his anti-afterlife beliefs. It appears that, in his narrow area of cosmic science, one of his main concerns has to do with the 'speed of light' (186,282 miles per second). He said, nothing in the physical world can surpass the speed of light. Wrong! Two things have to be considered. Materialist science - at the moment - has not reached

the advanced stage of understanding 'teleportation'. Of course, 'teleportation' is an accepted paranormal phenomenon- in physical mediumship the phenomenon of 'apports' is well documented especially in the recent Scole Experiment.Virtually every communicator from the afterlife tells us that in the afterlife we can move from one place to another 'instantly' - faster than the speed of light. And we can send our thoughts from one another in the afterlife dimension faster than the speed of light- Dr Edgar Mitchell was even able to demonstrate this in his telepathy experiments on the way back from the moon.



THROUGH THE WORMHOLE WITH MORGAN FREEMAN.Series 2 of this American science documentary television series narrated and co-produced by actor Morgan Freeman began airing last week (Wednesday 8th June) in the United States. It airs on Wednesdays at 10pm on the Science Channel Network. Below are links to the first one hour episode "Is there Life After Death." The episode overall is very disappointing in keeping with the Science Channel's bias towards reductionist materialism. It completely ignores the mass of evidence for the afterlife set forth in this website and its selection of "experts" on the evidence for life after death is pathetic. It concludes by saying that we can never know what happens when we die. However at least this interview with Dr Stuart Hameroff is interesting. (Thanks to Terry Lonecat for flagging this).

WONDERFUL NEW BOOK BY AFTERLIFE RESEARCHER MICHAEL TYMN-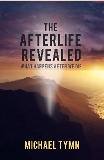 It's a shame that the producers of " Through the Wormhole with Morgan Freeman" have not done a fraction of the research that Michael Tymn has done in producing this wonderful book- THE AFTERLIFE REVEALED- WHAT HAPPENS WHEN YOU DIE.

As Michael says
" There is so much to be found outside the highly guarded boundaries of mainstream science and orthodox religion for those willing to open their minds to it, for those willing to recognize that the dissemination of Truth did not stop with the good books of organized religion and cannot always be found in the laboratory."

If you are interested to read an expertly evaluated selection of the most credible messages from reliable sources on "the other side" about what the afterlife is like, this is the book for you.
Buy e-book edition
Buy paperback edition USA
Buy paperback edition UK



QUESTION: You say you are an afterlife investigator using 'Scientific Method'. This means you do not have 'faith'. Correct?

Victor: Wrong! My faith is based on knowledge. I cannot have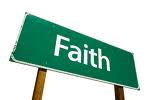 faith in 'possibilities', or absurdities. But I have a great deal of faith. For example, the afterlife exists because scientific evidence tells me the afterlife exists. My faith is based on knowledge that has been repeatedly and objectively confirmed. There are those who have religious faith on beliefs which are not supported by evidence. People are at liberty to have faith in anything they like - but it can be shown that there is nothing like having faith based on knowledge.


BLIND MAN SEES DURING NEAR DEATH EXPERIENCE Kenneth RIng and Sharon Cooper's book "Mindsight: Near-Death and Out-of-Body Experiences in the Blind" recounts interviews with thirty people who were blind, some of them from birth, who were able to see during their near death experience. If the NDE was simply the misfiring of neurones in their brains this would be impossible.

THE EVIDENCE OF DEATHBED VISIONS


Linda Jacobs' father was terminally ill in a Manchester hospital. His mother-in-law had died unexpectedly and the family decided to spare him the unhappy news. As the family gathered round his bedside for what they believed was his last night, he became increasingly alert."He kept saying 'move out of that smoke," says Linda. "He then began smiling and laughing as though he was meeting with people we could not see. He then turned and looked at my mother and said 'your Mum is here! What on earth is she doing here?" Moments later he died - with a smile on his face. Linda is adamant that her father did not know that his mother-in-law was dead. The whole family had agreed not to tell him. If this is the case - and there's no reason to doubt her honesty – what can account for such mysterious events? Whilst many would choose to dismiss such stories, Linda is convinced that it provides evidence for an afterlife. Read more...


EVP COMMUNICATIONS



I would like to tell you how easy and simple that I found my initiation into EVP, As a hardened English skeptic, I was sure that after reading so much about the subject that the only way to test the validity of it was to try it. Read Part II of our interview with John Wright.

TERESITA BASA SOLVES HER OWN MURDER
After Teresits Basa was murdered her co-worker was "taken over" by Teresita who told police her killer was "Alan Showery" and that he had stolen her jewellery and given it to his girlfriend. Police investigated and found the jewellery. Alan confessed and was convicted.


Part 2.



AFTER DEATH CONTACT RESEARCHER Dr Annette Childs says at least 60% of people who have lost a loved one have a contact. She says the most common way is in a dream. They say it was not a normal dream. Often they see lights flicker on and off or other electrical appliances go on. Sometimes people will hear a music box that has not been wound up. Many people keep quiet about these experiences. Her book "Across the River" is about her friend Margaret. When Margaret was dying Annette gave Margaret a white stone heart which Margaret held in her hand all the time. The stone disappeared after Margaret died. Later it appeared on the pillow of Margaret's husband in New York. Read more about ADCs
THE AFTERLIFE - WHAT PROBLEMS COULD I HAVE IMMEDIATELY AFTER I DIE? Part 2 of 5.
Crossing over with low vibrations. (low spirituality). The second problem a person may have on crossing over is 'low vibrations' - or low spirituality. Good average reasonable,

open-mind people will usually make it to the Third Level of the Light. But if a person has been consistently into negativity - cruelty, dishonesty, selfishness - when on earth, is likely to have lower vibrations than the average person who crossed over. That person can only go to a level which can accept the level of his/her vibrations- a relatively low, darker level of the afterlife dimension. That person may have to stay in that darker level until there is a spiritual awakening. Eventually that person through guidance and good work, will be able to move upward to the Level of the Light. It may take a long time, but no one is condemned to stay in darkness forever. No one is condemned to eternal damnation. The return to the light is part of the universal law.



D-DAY SECRETS REVEALED IN NEWSPAPER CROSSWORD SCARE BEFORE LANDING- WAS IT PSYCHIC? In 1945 a mild mannered 54 year old school teacher named Leonard Dawe was taken in for questioning by two MI5 agents

in England. The reason was that he had given as answers in the crosswords he had compiled for the Daily Telegraph that month some of the biggest secrets of the war. The answer to one clue, 'One of the USA', turned out to be Utah, and another answer to a clue was Omaha. These were the names, given by the Allies, to the beaches in Normandy where the American Forces were to land on D-Day. Another answer that appeared in that month's crossword was 'Mulberry'. This was the name of the floating harbor that was to be towed across the Channel to accommodate the supply ships of the invasion force. 'Neptune' another answer, referred to the code-name for the naval support for the operation. Perhaps the most suspicious was a clue about a 'Big-Wig', to which the answer was Overlord. This was the code-name given for the entire operation! Whilst these may be common American names - to be seen in just one crossword puzzle - is a mystery or was it psychic intuition? Read more...



SKEPTICS, CLOSED-MINDED SKEPTICS and MATERIALISTS: the original meaning of 'skeptic' is one who doubts. But once proof is obtained for that thing which is doubted, then the skeptic will no longer be a skeptic. Materialists hijacked the word 'skeptic' to apply it to themselves to give them some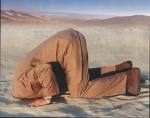 respectability. They don't want to be called 'materialists' – it implies something derogatory. But 'closed-minded' skeptics are identical with those we call 'materialists' - they've got their heads in the sand!. Materialists' – just like closed minded skeptics are those who do not accept the afterlife, don't accept the paranormal, don't accept the supernatural.



WHAT DOES IT MEAN TO BE AN EVOLUTIONARY MAN? No longer bound by traditional masculinity, no longer satisfied with weak postmodern notions of male roles, what does it mean to be an Evolutionary Man at this crucial moment in the history of humankind? A wonderful series of dialogues. Listen online