July 8th 2011
Apologies if I have not replied to your email.


REPORT in 50 languages including - French, German, Spanish, Italian, Swedish, Dutch, Portuguese and Hungarian - and many others. Be very patient with the grammar of these automatic translations.
COMMENTARY: WARNING: PSYCHICS AND MEDIUMS - AVOID LEGAL TRAPS : I received a very sad email this week from a guy

who complained that his wife some years ago went for a reading with a psychic. It turned out that this psychic was most unprofessional - telling the reader that her husband was poisoning his children against her - and stating other negative things. This psychic worked for a high profile organization. The husband now says that his wife, after the reading, became paranoid about the husband doing the wrong thing - and the family is in very bad way - because of the psychic reading. Lesson to learn?

It is law that a psychic, as an employee or not, owes a duty of care to the client. This means that under certain circumstances, if the psychic violates all 'tortious' duties to the client he/she can be sued for damages. If the psychic/medium is employed, then the employer will also be put on the summons as a joint-defendant.

It is not easy to sue on psychic matters, especially if the client signs a lawyer approved indemnity clause - but theoretically where one can prove negligence it could mean huge trouble for the psychic / medium. Responsible psychics and mediums are always mindful of their duty of care to their clients and are very careful about the possible impact of negative things. They are well aware that a negative expectation can actually be deadly.
Read more...


LAWYER'S CROSS-EXAMINATION OF INSTIGATOR OF THE HOAX $1m CHALLENGE PART 3:

Read part ONE and part TWO OF THE

CROSS-EXAMINATION ... "Your cross-examination Victor, is the best thing since Perry Mason (world famous lawyer). Again, you brilliantly proceeded to annihilate Randi in a most rational and logical fashion'.... Dr K S. New York.
THIS WEEK: part THREE
Comments on cross-examination welcome ..


INTERVIEW WITH MONTAGUE KEEN
This complete, unedited interview with Montague Keen (who died in 2004) was filmed for the documentary "The Afterlife Investigations" about the Scole Experiment. He talks about the high standards of evidence required by the Society for Psychical Research and his experiences with the Scole group. [Apologies for the ads].
MONTAGUE KEEN MATERIALIZES
Three weeks after he died, a spirit claiming to be Montague Keen materialized through the mediumship of David Thompson. Montague Keen's wife, Veronica verified that it was indeed her husband. He was someone who from 57 years of research knew what to expect- but his words to her were: "it's everything that I thought it would be and so much more. So much more, it is." And interestingly he confirmed that the Scole experiments were everything he had thought they were. Listen to audio of Monty's first contact. [ Read transcript] The strange "whooshing" sound is ectoplasm being withdrawn from and returned to the body of the medium.

Since then Montague has communicated through David Thompson on a number of occasions- the most recent being in England two weeks ago. Monty's wife Veronica (pictured below left with Montague) writes:


" He then took my face in his hands, lifting it to his own, and kissed me, just as he used to...David Thompson's hands and legs were bound to the chair and he had been gagged for the séance. There is no way he could have moved or spoken during the séance. Those present were greatly impressed. After the séance had ended, many were in tears. It was interesting for me to hear from some of the men who were present, who said that they found both the materialization and the love-filled atmosphere of the room, so powerful that they could not stop the tears. Both Monty and I are deeply grateful to DAVID THOMPSON for giving him this opportunity to materialize in public. "
Read Danny Penman's 2004 article about how Montague Keen came through a number of mental mediums soon after his death.



TOP MAGICIAN VERIFIES MATERIALIZATION


William Goldston, founder of the London Magician's club and a team of magicians sat with the great materialization medium Helen Duncan and were astounded when their "dead" friend, magician The Great Lafayette, materialized. Goldston wrote a report to the Psychic News confirming that no magician could possibly duplicate the phenomena that he and his fellow magicians had witnessed. These are just a few of the magicians past and present who have accepted psychic phenomena and the afterlife



READING BY MENTAL MEDIUM LISA WILLIAMS- FOR PAMELA AND WILLIAM


WHAT HAPPENS WHEN YOU DIE? SOME CONSERVATIVE CHRISTIANS MAY BE IN FOR A SURPRISE
"Christians naturally assume - at first - that they are in a 'Christian heaven', a heaven that is the reward for being a good Christian ... And in the course of time their 'eyes are opened'. When they set out, as I did, upon a voyage of discovery through these realms, they begin meet people who, to say the very least, cannot really belong to the

Christian religion. Christians will see visitors from the HIGHER LEVELS whose very cast of

countenance would suggest that they were not Christians. The color of their skin and their general appearance, too will add to this rather surprising discovery." Monsignor Hugh Benson, Catholic priest transmitting information from the afterlife (picture, right) through Anthony Borgia.

INTERVIEW WITH AFTERLIFE RESEARCHER MICHAEL TYMN.
In a recent interview Michael summarized

his research on what happens when we die:
"There is a separation of the spirit body from the physical body. Depending on its spiritual consciousness, or its "moral specific gravity," the spirit body awakens in its new environment or on its new plane of existence. If the person did not develop any real consciousness while alive, he won't even realize he is dead and will be "earthbound" and may take years in earth time to awaken. If he developed a little spiritual consciousness, he might be in a stupor for some time, however time is measured there. It is a matter of degree. The more spiritually conscious person will quickly adjust and adapt to his new environment and take up where he left off, continuing to learn and evolve."
Read full interview:

Michael's last est book is
The Afterlife Revealed

Buy e-book edition
Buy paperback edition
USA
Buy paperback edition UK

QUESTION: ABOUT Caylee Marie Anthony. What do you think happened to two year old Caly Marie Anthony when she died – what would have happened to her spirit. Would her spirit be still around her mother?
Victor: As we know American tv audiences were shocked when the jury found her mother not guilty of murdering her this week – even though the mother was caught lying to the police and to her own parents about the disappearance of Caylee. Under normal circumstances, because Caylee was a very young child, on crossing over – however she died – she would have been met by a member of her extended family and looked after. All children who die grow up in ideal conditions in the afterlife dimension. One of the most remarkable cases of evidence of this was documented in the book "There is no Death" by Florence Marriot. Her daughter, also named Florence, who died shortly after birth, materialized many times in red light through four different mediums. She was able to see her develop from a ten year old child to a beautiful 19 year old woman. Read extracts from the book....



THE NEAR-DEATH EXPERIENCES OF CHILDREN


PREBIRTH MEMORIES - Part 2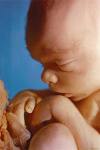 Is it possible for us to recall our lives before birth? Can we remember choosing our parents and planning our lives? Many people claim that they can. Michael Maguire is the creator of the website PreBirthExperience.com, a forum which invites readers to share pre-birth memories. According to Michael: " People with Pre-Birth Experiences recall existing in a spiritual plane before their births here on earth. They often describe a spiritual existence, that is very similar to the existence reported in Near Death Experiences. Not only do people with a Pre-Birth Experience describe a spiritual pre-existence, but some also remember choosing their parents and the type of challenges they will face here on earth. Some people who have experienced a Near Death Experience, recall seeing souls assembled together, waiting to be born here on earth." Read examples.



CAN HOUSES BE HAUNTED? DR HANS HOLZER TALKS ABOUT HIS EXPERIENCES IN AMITYVILLE
In December 1975, George and Kathy Lutz and Kathy's three children moved into 112 Ocean Avenue, a large Dutch Colonial house in Amityville, a suburban neighborhood located on the south shore of Long Island, New York. Thirteen months before the Lutzes moved in, Ronald DeFeo, Jr. had shot and killed six members of his family at the house. After 28 days, the Lutzes left the house, claiming to have been terrorized by paranormal phenomena while living there. Several books and movies were made about the supposed haunted house.


FIVE TIPS FOR CHOOSING A PSYCHIC MEDIUM


Bob Olson is a private detective who has dedicated the last 12 years to investigating mediums in the United States. writes:
" My work in this field for the past 12 years has been dedicated to helping people like you locate credible and reputable psychic mediums in order to communicate with your loved ones in spirit. This website directory alone offers more than 600 psychic mediums from which to choose. But I have some tips for you, as well, that can help you choose the right psychic medium for you. While I could write an entire book on how to choose the best psychic medium, here are 5 important tips that will help you make an educated choice." Bob also gives workshops for mediums on how to improve the evidential value of their readings. Read more...



CAN DREAMS TELL THE FUTURE?
Is it just chance? The law of probability? Co-incidence? You be the judge. Dr David Ryback's book Dreams That Come True is available on Amazon.




ARTHUR FINDLAY- PSYCHIC INVESTIGATOR AND

HISTORIAN: WHAT HAPPENS WHEN YOU DIE? Directly from the afterlife from his book THE WAY OF LIFE. "You became immortal at your birth, and you are just as immortal now as you will ever be. Your physical body covers your etheric body, and you cannot appreciate your etheric body because it is made up of substance at a higher rate of vibration than your physical eye can see. When you die you will appreciate the etheric body, and cease to appreciate your physical body. Your new body grows more and more refined as time passes, and you will rise to higher and higher planes of consciousness. You will hear more, and you will hear more clearly. Any deformities you have will be corrected here. If you have lost a leg or arm you will have it here, as it was only the physical arm or leg you lost." We highly recommend all of Arthur Findlay's wonderful books many of which are available for download on the internet.



DR EDGAR MITCHELL SHOCKS A RADIO INTERVIEWER RE UFOS IN JULY 2008
Over the last 3 years there has been a huge amount of information coming out about extraterrestrial contact from highly credible sources including highly respected Edgar Mitchell, founder of the Institute of Noetic Sciences.


EARTHFILES SPEAKER IN AUSTRALIA
Earthfiles
claims to be a crossroads where experts, eyewitnesses and viewers meet to share the latest updates in earth and astronomical mysteries, in-depth reports that go beyond the 6 o'clock news. Earthfiles reporter and editor, Linda Moulton Howe, is an Emmy Award-winning TV producer, investigative reporter and author who goes directly to the men and women at the forefront of science and environmental challenges and to first hand eyewitnesses of high strangeness.
You can
see Linda speaking on Youtube about the suppression of alternative energy sources.
She will be speaking in Australia:
Perth
(Northbridge) - Saturday July 16; Alexander Library Theatre; 7pm $30- from BOCS Ticketing, 08 9484 1133
Adelaide
(Parkside) -Monday July 18; Tiffins on the Park, 176 Greenhill Road; 7pm $20- Keith Basterfield 0422 278 103
Sydney
(Paddington) -Wednesday July 20; Paddington RSL; 220-232 Oxford St, 7pm $30- adm. $20- pensioners and booking online.Email: meganis4u@hotmail.com for tickets, or purchase at the door
QLD: Sunshine Coast
- July 23-24-25;
NEXUS Conference
.
Tour enquiries:
NEXUSMagazine
- ph: 07 5442 9280