February 25th 2011
Homepage http://www.victorzammit.com

Last week's report

Apologies if Wendy and I have not replied to you - we have been very busy these last few weeks.


COMMENTARY: MEDIUMSHIP MUST BE EMPIRICALLY (SCIENTIFICALLY) BASED - IT'S ABOUT CREDIBILITY! Over the last 21 years investigating the afterlife I have come across New Age channellers claiming they are

channeling The Archangel Michael, Jesus, Elvis Presley and other well known names as well as various "guides". Experts would tell you that in many instances, they could be connecting with their own unconscious mind, thought forms even "lower Astrals" - low spirits. For mediumship or channeling to be taken seriously, it has to be EVIDENTIAL. We need to have evidence that the particular medium is able to connect with a known 'afterlife intelligence' - 'a spirit person' who gives information about their identity that can be empirically validated- ('empirically' means anything which can be independently supported - or using Scientific Method to measure phenomena).

NEW AGE CHANNELLING: Those New Agers who criticize religion because it calls for BLIND FAITH i.e. belief without evidence, need to realize that many practices in the New Age also call for BLIND FAITH. And sadly this is also true of some of what passes for psychic readings and mediumship. We hear unacceptable generalities like "you've been worried lately" or "you had some financial difficulties" " I feel you are thinking about some changes in your life"... and so on. .

TWO EXCELLENT EVIDENTIAL MEDIUMS
But last Sunday we went to watch very carefully mental mediums

Louise Hermann (who is featured on the front cover of the 2011 Australian PSYCHICS DIRECTORY) and Tony Stockwell. Clearly, they showed to the huge crowd they were gifted mediums. We counted a most impressive 34 correct 'variables' for Tony Stockwell - items of correct information for just the one person receiving the information. Both are world standard mediums and guaranteed no skeptic doing cold reading would be have a chance of matching them! Below is a video of Tony doing a reading in England. Notice how he is able to get detail after detail. Louise's next demonstration is in Sydney ($10, Drummoyne, 4th March 11) See details.





ASSOCIATION FOR THE EVALUATION AND COMMUNICATION OF EVIDENCE FOR SURVIVAL
(AECES) was formed by volunteers who wished to spread the word about the overwhelming amount of solid evidence for life after death. Victor is one of the directors. Central to its work is a collection of cases called "The Survival Top 40." Check out the AECES homepage.


LAWYER PROVIDES STUNNING, IRREBUTABLE EVIDENCE FOR THE AFTERLIFE. Lawyers understand the value of convincing evidence

so it is no surprise that lawyer George Pellew, who found himself still alive in the spirit world after being killed in an accident, set about a project to provide some of the best evidence of the afterlife. George knew that his friend Professor Richard Hodgson, was investigating a well known trance medium. So George Pellew began to speak through the medium, Mrs Leonore Piper (pictured) - one of the greatest American mediums in history.

Over the next several years the Dr. Hodgson brought some 150 different people to séances, all of them unknown to the medium. Thirty of these sitters were known to George Pellew. Speaking through Mrs Piper, the spirit George recognized and called by name each of those Pellew had known in his earthly life, and failed to recognize those he had not. There are two exceptions to this, but the exceptions prove to be the most evidential of all. Click here to learn more.


SCIENCE EXPLAINS THE INVISIBLE




HIGHLY PROFESSIONAL ARTICLE ABOUT 'THE AFTERLIFE IN FILMS'. Simon Foster, a Sydney Journalist, has written a brilliant article on 'The Afterlife' in films to mark the opening in Sydney of the movie Hereafter. A great deal of his material is based on information supplied to him by us which he has generously acknowledged. Read now...



THE 'ROYAL SOCIETY' - THE MOST PRESTIGIOUS BRITISH 'SCIENCE' ORGANIZATION REFUSED TO LOOK AT THE AFTERLIFE EVIDENCE: Sir Arthur Conan Doyle, in his book The History of Spiritualism- Vol 1 tells how brilliant scientist and afterlife investigator Sir William Crookes repeatedly asked his fellow scientists to come and look at the evidence he had experienced through physical mediums.
"In his published

accounts, Sir William Crookes gave the letters in which he asked Stokes, the secretary of the Royal Society, to come down and see these things with his own eyes. By his refusal to do so, Stokes placed himself in exactly the same position as those Vatican Cardinals who would not look at the moons of Jupiter through Galileo's telescope. Material (reductionist) science, when faced with a new problem, showed itself to be just as bigoted as mediaeval theology." (Sir Arthur Conan Doyle THE HISTORY OF SPIRITUALISM Vol.1)


QUESTION: You mentioned Sir Arthur Conan Doyle in your reports in the past. I thought he was just the writer who wrote the famous Sherlock Holmes books. Was he really a spiritualist?

Victor: That brilliant celebrity, Sir Arthur Conan Doyle, was a

President of the Federation of International Spiritualism, President of the London Spiritualist Alliance, and President of the British College of Psychic Science. Sir Arthur possessed a brilliant and deductive mind, one that was razor-sharp with insight. It was these same qualities Sir Arthur used in probing Spiritualism. And after a thorough investigation he publicly proclaimed himself a Spiritualist time after time.



WHAT HAPPENS WHEN YOU DIE? Directly from the

afterlife (Mons. Hugh Benson, former Monsignor of the Catholic Church from LIFE IN THE WORLD UNSEEN transmitted to Anthony Borgia) "When we focus our thoughts upon some person in the spirit world, whether they be in the form of a definite message, or whether they are solely of an affectionate nature, those thoughts reach their destination without fail, and they will be taken up by the percipient. That is what happens in the spirit world..." This means that for those who feel confident, after crossing over, you can focus upon a loved one - call that loved one to see you - you do not need telephones, mobiles or computers - just a mental message!


THE AFTERLIFE REALMS. REALM TWO: 'WARNING' TO THOSE WHO ARE SELFISH (Directly from the afterlife) : "There are obviously many people who

do apparent evil and bring harm to others....They are utterly ignorant of the truth of their lives and this world ... They are to be pitied not cursed or hated. These deluded spirits create worlds of ugliness and pain for themselves, worlds where only they themselves reside ... There are several typical environments found in Realm Two. The simplest and least -repugnant is that of a house which appears like an unclean hovel. A number from your society who were, say, more interested in amassing wealth and prestige for themselves than in opening their hearts to others, find themselves in such an environment. ... They have in their lifetimes closed their hearts to all others, so in this realm they reap the harvest of this thinking..." ('BEYOND THE VEIL' Life in the Spirit World p31 Judy Laddon).
POWERFUL, EVOCATIVE ELOQUENCE FROM S BIRCH, "Whether

you turn to the vast galaxies or examine the most minute speck of life; whether you turn to the ever changing panorama of nature's handiwork, whether you fix your gaze on bird, tree, flower, sea, ocean, river, lake, all is regulated by law which has provided for every aspect, as the earth spins on its axis for the seasons' variety to follow one another. Does growth not follow that which has been sown? Is not always this unchanging standard the divine pattern? The Great Power has not failed. The Great Power will not fail you if you allow the Great power not to fail you."


DR KENNETH RING INTERVIEWS FOUR NEAR DEATH EXPERIENCERS


QUESTION: The recent earthquake in New Zealand killed

many people - some 90 killed and more than 200 missing. Other people are killed in hurricanes (eg New Orlieans' Katrina) accidents, planes, crime, war, cars and trains. Those who get killed or seriously injured - would it be a situation where it was pre-determined that they would become victims?
Victor: That's always a really good question. Information transmitted from the afterlife tells us that It is true that in most cases the time of our birth and our death are pre-determined. However it also seems that life on earth can be extended or shortened, given the changing of circumstances. There also seem to be exceptions when accidents or events cause people to die before it was their time. We all have come across dramatic incidents where people are saved by a 'miracle' - probably by afterlife interference because some people planned to do some important work on earth. I remember seeing a re-enactment of a situation where two people and a child were caught surrounded by fire following an accident between a car and a petrol tanker. At the last minute when escape seemed impossible they saw a light which opened up a safe corridor for them to escape.


GRIEF TRANSFORMATION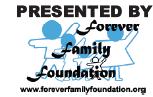 Congratulations to the people at the Forever Family Foundation for the marvelous idea of organizing grief transformation weekends. This one to be held in Chester, Connecticut May 20-21st 2011 seems to provide a model for a much needed service. Read flyer.
The foundation also provides a wonderful internet radio program called Signs of Life which broadcasts live on BBS Station 1
Thursdays at 4:00 - 4:55 PM (PST) or 7:00 - 7:55 PM (EST)-
Friday 2pm Sydney time- and then archives the programs.
Archives of recent programs
Archived shows before June 24th 2010
This week's guest is Renowned physicist Dr. Jan W. Vandersande who discusses his book Life After Death: Some of the Best Evidence and his experiences with physical mediumship.

PSYCHIC ESPIONAGE: In November 1995, the U.S. Central

Intelligence Agency publicly confirmed that, for the previous 20 years, it had been employing psychics with ESP talent in a spying operation eventually known as STARGATE. The secret 'remote viewing' program which spent $20 million over two decades, was reportedly used to penetrate super-

secret Russian weapons facilities, locate the place where Italy's terrorist Red Brigade was holding American Brig. General James Dozier hostage, track Libyan leader Moammar Gadhafi and help drug enforcement agencies in their work. (M. Schmicker's 2nd ed., BEST EVIDENCE p.46). By contrast, we are repeatedly informed that the Chinese government takes psychic phenomena more seriously than the U.S. - or any other

government. I've come across a number of Chinese persons who confirmed that all Chinese schoolchildren in China are given a test to select gifted psychics for training possibly for military espionage. China is going to be a more formidable nation in the future regarding the power of psychicism for military objectives.



REINCARNATION- BANNED BY THE EMPEROR'S COMMAND- CHAPTER 1
Part 2
Part 3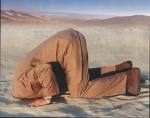 PSEUDOSKEPTICS ANALYSED
In his recent book, "Randi's Prize," British journalist Robert McLuhan discusses how debunkers and pseudoskeptics twist, distort,and manipulate the facts to avoid the truth. Michael Tymn recently interviewed McLuhan. Read the interview.


RAM DASS- LOVE SERVE REMEMBER
For influential Psychology Professor Richard Alpert, then an extreme materialist, expansion via chemical substances became a catalyst for spiritual seeking. After finding his spiritual teacher in India he devoted himself to a life of love and service and took the name Ram Dass. He claims that we in the West have no idea of these exceptional beings who can stretch our concept of humanity.

DAVID THOMPSON AND
CHRISTINE MORGAN
WILL BE IN Costa Blanca SPAIN


21st to 27th August 2011
ALL BOOKINGS & ENQUIRES
ROB or BARBARA McLERNON
Tel: (0034) 968 537243 www.acaciacentre.com