July 12th, 2019


Last week's report and all previous reports



COMMENTARY: CELEBRATING THE LIFE OF MARCELLO BACCI
"His was a peaceful transition!
Last night after a small dinner, he went to bed, like always, and this morning his soul had just transitioned to the realms of light. The Death of the Just, we would say!

Bacci made his center available to all visitors for FREE, to alleviating pain and torment, in particular of parents in grief, suffering the loss of a child. These people, recognizing the sound of the voice and the typical expression of their loved ones, left the room refreshed and convinced that Beyond Death Life Will Continue, and so much more sublime than ours.

His was a mission, Marcello Bacci, having been in the most authentic service to humankind. We're wishing him a safe trip home, asking him to inspire us from up there. The lay funeral will be tomorrow afternoon, on July 15, at 7 a.m. in Grosseto, Tuscany, Italy. And we will be there, with our thoughts and prayers."
Dr. Annunziato Gentiluomo, President of ArtInMovimento and co-organiser of a recent conference to honour Marcello Bacci.



MARCELLO BACCI AND THE DIRECT RADIO VOICES This documentary explores the groundbreaking ITC research of Marcello Bacci. For more than four decades, Marcello Bacci has worked to connect people to their loved ones through his shortwave radio using a technique known as 'Direct Radio Voice.' His work was studied many times with carefully controlled experiments. The voices would come through Bacci's radio continuously, even when the receiving frequency was changed continually.





BRILLIANT NEW BOOK BY KEN VINCENT Dr. Ken R.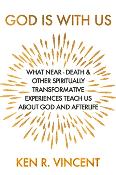 Vincent is a retired professor of psychology. He has over 150 publications in the areas of psychology and religion. God is With Us: What Near-Death and Other Spiritually Transformative Experiences Teach Us About God and Afterlife is a collection of 18 of these articles and was assembled with the help of his wife Pam, and Kevin Williams, Webmaster of near-death.com. The book explains how all religions begin with spiritually transformative experiences, many of which can be recognised by their similarity to modern experiences. Read more.



A MOST FASCINATING NEAR-DEATH EXPERIENCE Krista Gorman is a physician assistant who died during labor. Her consciousness left her body and traveled to the afterlife, where she was reunited with universal love. Before she returned, she made an agreement with her spiritual guides to share what she learned with others.





IANDS SETS UP ZOOM GROUPS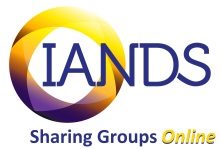 It's great to hear that the International Association for Near-Death Studies has set up several online Zoom groups. Experiencers can now share and and gain knowledge in the comfort of their home with like-minded people. IANDS Sharing Groups Online (ISGO) are open to anyone with a sincere interest in understanding and communicating about various topics, including near-death and related experiences. They run general sessions, theme/topic-driven sessions, courses (fixed number of sessions) and webinars. There is a small charge to cover costs.
ISGO zoom meetings



THE RELATIONSHIP BETWEEN NDES AND OBES
Dr. Scott Taylor is the President and Executive Director of The Monroe Institute and has been a trainer at the Monroe Institute for over 30 years. He has also had a very vivid shared-death experience. He is an accomplished educator, business leader, and former CEO with a broad range of leadership and management experience.



You can connect with Scott at Soul Summit Scottsdale, a wonderful gathering of afterlife researchers, experiencers, and explorers of consciousness to be held from September 12th - 15th 2019. Scott will be a featured speaker explaining how it is possible to gain all the benefits of having an NDE without being near-death.



ONE HUNDRED CASES OF SURVIVAL AFTER DEATH Whitecrow books has reprinted another Spiritualist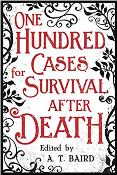 classic, A. T. Baird's One Hundred Cases for Survival After Death.'The cases include evidence from trance phenomena, deathbed visions, haunted houses, book-tests, direct voice phenomena, dreams, and materialization. Some of the cases will be known to researchers, others less so. The vast majority have one thing in common — compelling evidence that we are more than physical bodies and that death, far from being the end, maybe the gateway to a great adventure. Read more.



WHAT DO MY LOVED ONES IN SPIRIT LOOK LIKE NOW? Susanne Wilson, The Carefree Medium, explains that loved ones in spirit continue their relationships with us and they now look like their best versions of themselves. They have not become floating orbs; however, with our limited capacity we may see them as orbs.



You can connect with Susanne at Soul Summit Scottsdale. Her highly recommended book 'Soul Smart: What the Dead Teach Us about Spirit Communication' provides easy-to-follow steps that anyone can use to make their own direct connection with their own spirit guides and beloved people and pets now in spirit.



CHILDREN IN THE AFTERLIFE
"Many an earth-mother comes over at night when her body sleeps to see her baby, and though with her limited conscious mind she may think of it as an infant always, her spirit-mind knows the facts, as she will recognize when she herself comes here permanently.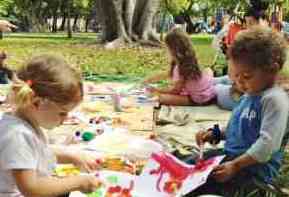 These children grow in soul and mind and body, which is just as strong and more substantial than an earth-body, for it is indestructible. They are all beautiful in varying degrees. They learn very quickly, for their minds are open: they have no consciousness that evil exists, so more readily absorb all they are taught here, and they very soon go on to the higher planes.
While on the third sphere they return to earth to play with children there. It is part of their education and enables them to understand, and so later to help others still in the mortal body. As many children in the world are clairvoyant, they often see these spirit playfellows, and if they could keep this consciousness, it would often be a help to them in later life." (Claude Kelway-Bamber in 'Claude's Book' (free download) 53-5.)
Read more details about 'The Children's Sphere' in Steve Beckow's 'New Maps of Heaven'.



ELISABETH KUBLER-ROSS LAST INTERVIEW
Dr. Elisabeth Kubler-Ross' last interview with Oprah took place in 1997. Oprah had heard that Elisabeth was dying (she was not) and flew down to Arizona for the afternoon to interview Elisabeth. The interview features Elisabeth's highly recommended autobiography, "The Wheel of Life."





NEXT SUNDAY'S GLOBAL GATHERING


Sunday, July 21 'End-of-Life Doulas & Home Funeral Guides'. We will discuss the difference between end-of-life doulas and home funeral guides, and the part the afterlife plays in this developing movement. Presented by Donna Belk, who has been on the leading edge of this movement for the last ten years and has authored and co-authored several books on these topics.
NEXT WEEK'S AFTERLIFE ZOOM GROUPS

Saturday 20th July 2019
'Love After Life' - must be a member of the Facebook group 'Love After Life'

Sunday 21st July 2019
Global Gathering email books@victorzammit.com
2 p.m. Los Angeles and Phoenix; 4 p.m. Chicago; 5 p.m. New York.; 10 p.m. London; 11 p.m. Spain; 7 a.m. Monday Sydney
Guest: Donna Belk "End of Life Doulas & Home Funeral Guides" https://zoom.us/j/7595442928


Tuesday 23rd July 2019

Development Group with Norma Turner njturner@earthlink.net
5 p.m. Phoenix; Sydney Wednesday 12 noon
https://zoom.us/j/3499782616

Spirit Art with Dr. Susan B. Barnes, CSNU susanbbarnes@gmail.com
Meets to create spirit art with messages.
No art experience required.
Every 2nd and 4th Tuesday at 9 p.m. New York time;
Sydney Wednesday 11 a.m.
https://zoom.us/j/8738817733



PSYCHIC DETECTIVE CONVINCES POLICE
Case 10: There are many cases where police officers admitted that gifted psychics and mediums have helped them enormously.
Place: Cheming County Sheriff's department, Elmira, New York
Case: Rose Swartwood, an elderly person, was murdered in her home. The case had gone cold.


Psychic medium: Phil Jordan
Evidence produced: He told them there were two suspects – he could see them: one Afro-American, one Caucasian. One had a tattoo on his arm; the tattoo had a female name on it. He eventually was able to identify the two suspects from a number of photographs.
Police Comments:
1) Lieutenant Mike Mucci stated that the psychic was "one hundred percent correct with the information given."
2) Detective David Olszowy, Sergeant Charles Patterson also stated that the psychic was brilliant: "I don't care how it (psychic phenomena) works. I don't know how it works, and I don't care how it works – the main thing is that the bad guy gets caught."
Source: Court TV 'Psychic Detectives' Read more psychic mediums who assist in police investigations.



THE GREAT SUFI POET RUMI


"You were born with potential.
You were born with goodness and trust. You were born with ideals and dreams. You were born with greatness.
You were born with wings.
You are not meant for crawling, so don't.
You have wings. Learn to use them and fly." ~ Rumi



THE LIES OUR CULTURE TELLS US AND A BETTER WAY TO LIVE "Our society is in the midst of a social crisis", says op-ed columnist and author David Brooks. "We're trapped in a valley of isolation and fragmentation. How do we find our way out?" Based on his travels across the United States -- and his meetings with a range of exceptional people known as 'weavers' (those who weave the fabric of a community) -- Brooks lays out his vision for a cultural revolution that empowers us all to lead lives of greater meaning, purpose, and joy.




See Victor on Video
* Subscribe to Victor's Youtube Channel:
* What Happens When You Die
* Afterlife and Science
* Near Death Experiences- Evidence of the Afterlife?
* What You Must Know Before You Die
* David Thompson's Materialization
* Million Dollar Challenge
* The Afterlife on Trial
* A Lawyer on the Afterlife
* Suicide is not the answer
* Religion and the Afterlife
* Ghosts- Randi and closed-minded skeptics when they die
* Zwinge Randi's Challenge Exposed ... Lawyer Explains
* Why Professor Richard Dawkins is Wrong
* God--the Evidence (Without Religion)
* Afterlife Without Religion
* Skeptics Demolished
* Afterlife Objections Demolished
* Ghosts- Randi and closed-minded skeptics when they die
* Victor Zammit speaking at Speakers Corner
* Materialized Houdini speaks to Victor





FEEDBACK: (Three only).

1) "Week after week, work of the highest quality. Thank you and be proud of your efforts. The light that leads us all out of the darkness." Steve

2) "Thank you, Wendy and Victor. I so look forward to your weekly afterlife report each week. Always educational and inspirational! You have both helped me so much after my husband Dave transitioned. I have read many books since it happened and your book is one of the very best I've had the pleasure of reading. Please keep up the great work." Bonnie

3) "Thank you so much for this week's report. I read and watched every piece of it. I think it was one of my favorites! And I watched the Louis Armstrong video/song with tears streaming down my face. Really, what a wonderful world!" Lisa

FUN UPLIFTING MUSIC: 'LET YOUR LOVE FLOW' Enjoy a trip back to 1976 when 'Let your Love Flow' was an international hit; long hair for men, satin shirts, hip-hugging bell-bottom pants, platform shoes, brilliant fluro colours (no laughing please - we all wore them). And great simple positive, optimistic lyrics that make this a karaoke favourite. Turn the volume up and sing along.



Lyrics "Let Your Love Flow"
There's a reason for the sunshine sky
And there's a reason why I'm feelin' so high
Must be the season when that love light shines
All around us
So let that feelin' grab you deep inside
And send you reelin' where your love can't hide
And then go stealin' through the moonlit nights
With your lover
Just let your love flow like a mountain stream
And let your love grow with the smallest of dreams
And let your love show and you'll know what I mean
It's the season
Let your love fly like a bird on a wing
And let your love bind you to all living things
And let your love shine and you'll know what I mean
That's the reason
There's a reason for the warm sweet nights
And there's a reason for the candle lights
Must be the season when those love rites shine
All around us
So let that wonder take you into space
And lay you under its loving embrace
Just feel the thunder as it warms your face
You can't hold back
Just let your love flow like a mountain stream
And let your love grow with the smallest of dreams
And let your love show and you'll know what I mean
It's the season
Let your love fly like a bird on a wing
And let your love bind you to all living things
And let your love shine and you'll know what I mean
That's the reason
Just let your love flow like a mountain stream
And let your love grow with the smallest of dreams
And let your love show and you'll know what I mean
It's the season
Let your love fly like a bird on a wing
And let your love bind you to all living things
And let your love shine and you'll know what I mean
That's the reason
Just let your love flow like a mountain stream
And let your love grow

Whilst we encourage and we publish many papers and reports by afterlife researchers, we are not in a position to guarantee the accuracy of all claims. We accept the imputed claim that the afterlife and paranormal research done by the researchers is done in good faith. ALL WORK IS COPYRIGHT BY THE CONDITIONS SET AT THE GENEVA CONFERENCE